You could be the new owner of this incredibly powerful Z28 Camaro from the greatest generation of pony cars!
---
The second-generation Camaro is widely regarded as the ultimate American pony car for its looks, sleek design, tight handling, and powerful V8 engine. While you may argue in favor of the Mustang in the late 1960s, the 1970s were all about GM as they seemed to be the only ones who gave a damn about going fast and looking good while they did it. Unlike the Mustang, the first generation was a little too broad of a concept as it tried to do everything all at once and seemed to not have a clear direction in terms of design. However, by the time gen two was set to take the stage, engineers at Chevy knew precisely what they wanted, so they went full throttle and stole the spotlight.
All of that is shown well by the Camaros of the 1970s despite the growing gas crisis of 1973 and a complete lack of US oil independence leading to rising gas prices. This forced everyone else to switch to smaller engines, even going as far as abandoning the V8 options for many American muscle cars. This exceptional vehicle boasts a massive 383 ci V8 engine under the hood, connected to the factory four-speed manual transmission. Without a doubt, this powertrain combination was legendary in its time, but in a time when the popularity of manual transmissions is waning, it is even more iconic.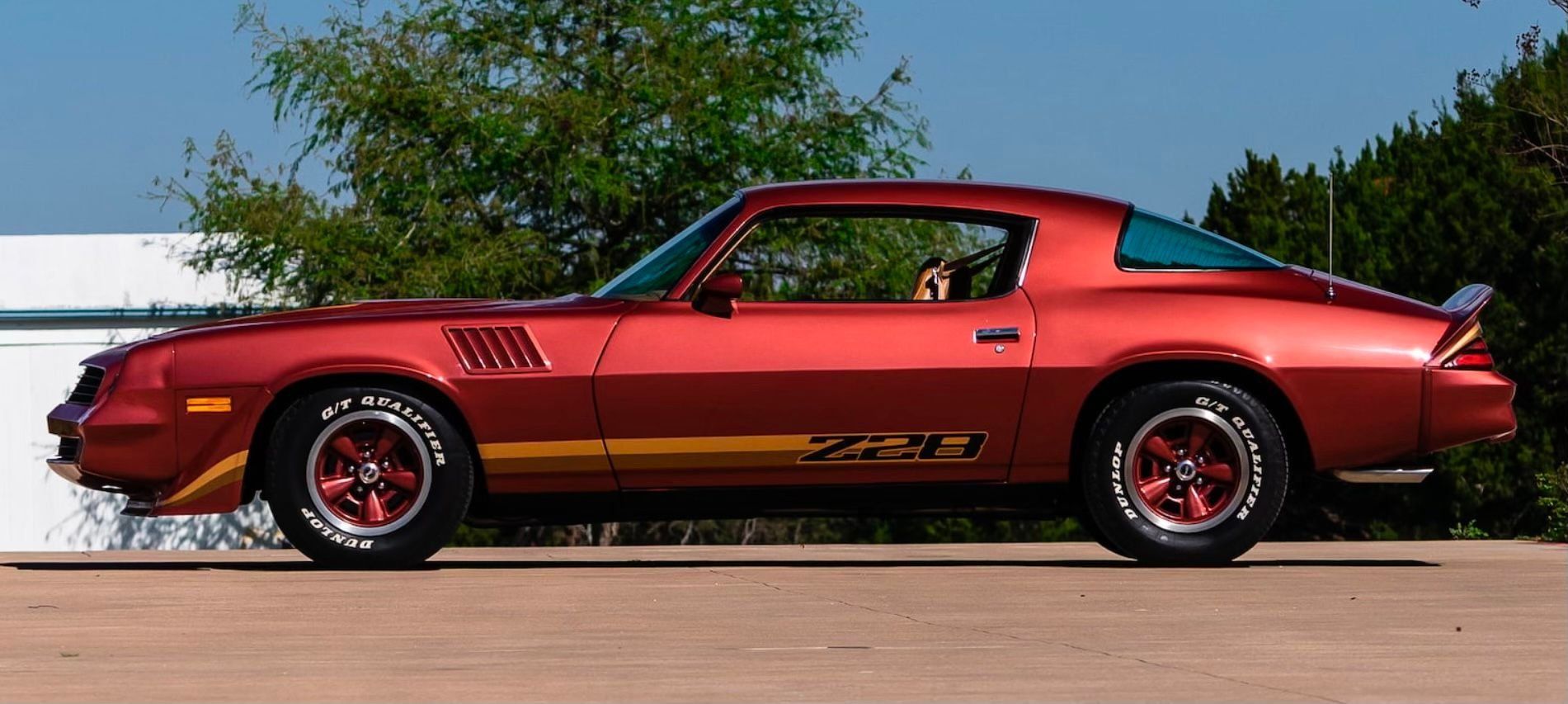 You'll also notice the sleek and low-slung ride you can only get with an actual Z28 Camaro, which offers far better handling and track performance than its base counterparts. Of course, it appears that the car has had some work done to it based on the vintage burgundy wheels, but this could simply be a clear-cut case of a well-kept classic. Those wheels perfectly match the exterior, which contrasts against a tan interior, making for a stunning masterpiece that is impossible to ignore. Anyone with love for all things fast needs to consider this car as it could very well be the opportunity of a lifetime.