Most cars aren't this nice when they leave the factory.
---
It's been said that, for over half the world, a Land Rover is the first car they ever see. That could be one of many reasons why the classic, boxy shape of the evergreen Defender is so iconic to so many.
The Defender was an evolution of the original Land Rover series that allowed the basic design to remain in production from 1948 to 2016. Its rugged tenacity has become something of a symbol for British stoicism.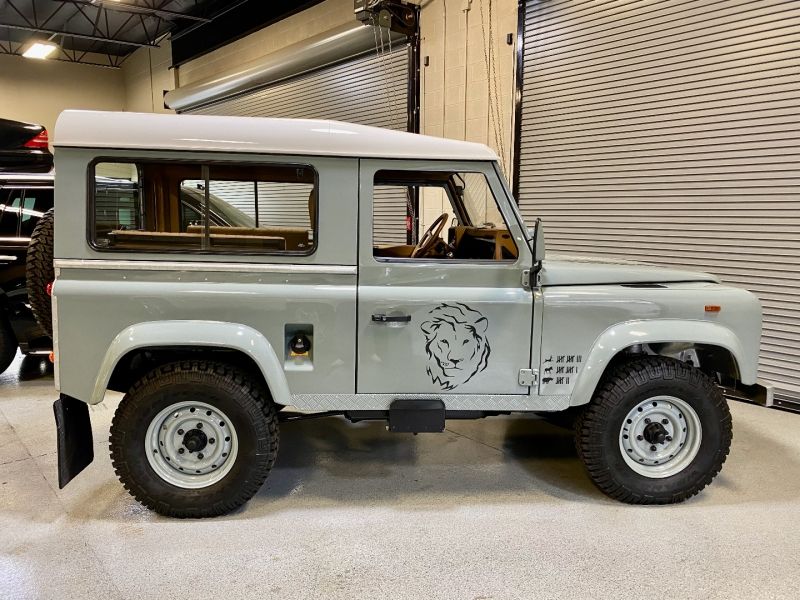 For those of us in the United States, though, the Land Rover Defender simply represents a tough, reliable, and capable 4x4. If there's anything we Americans love, it's a tough, reliable, and capable 4x4.
The elephant grey Defender seen here is a 1991 model that has recently been treated to a painstaking restoration. The seller describes it as a "once in a lifetime frame off restoration completed by a perfectionist with exacting standards and eclectic taste."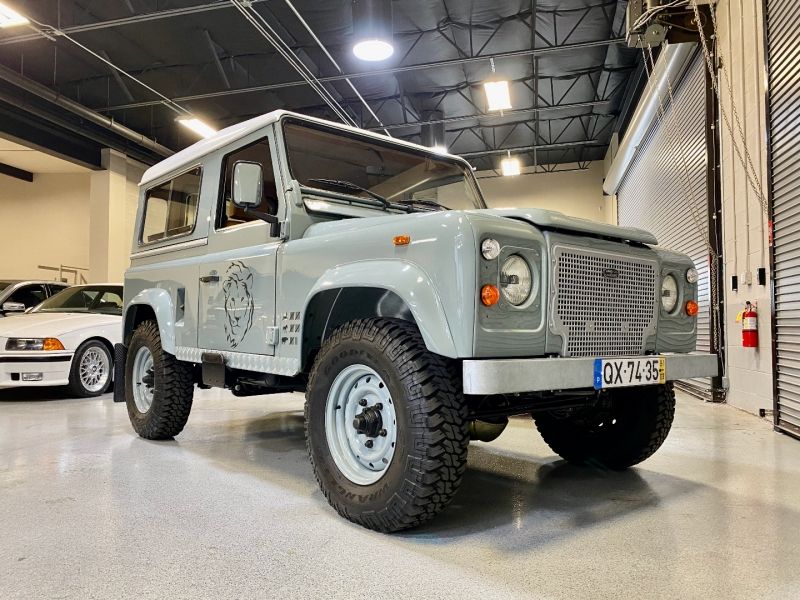 Few vehicles inspire such fanatical devotion. Ask any Land Rover owner, and they'll be happy to explain the way these machines get under your skin and become part of your innermost circle of friends and family.
Land Rovers may not have a stellar reputation for reliability today, but don't blame the Defender. These earlier Land Rovers are simple and steadfast, designed for harsh environments where parts and service could be hundreds if not thousands of miles away.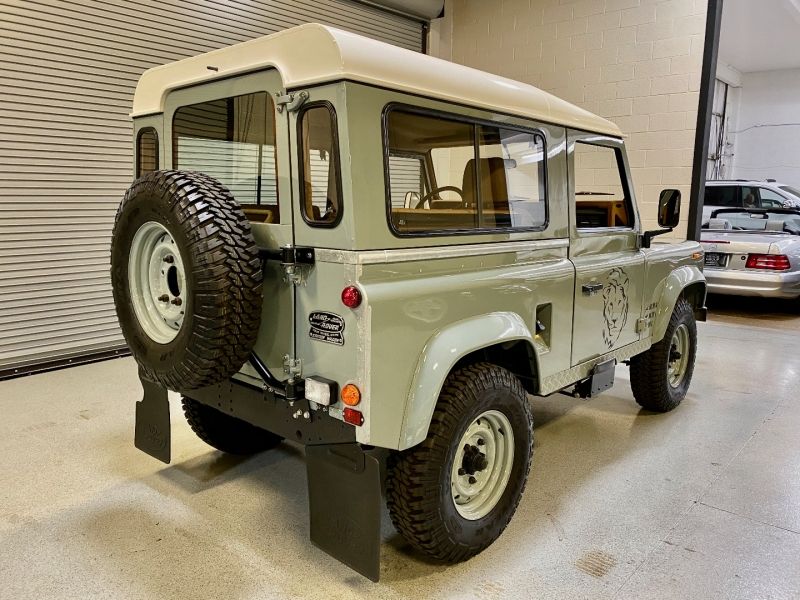 That's a good thing, because this particular Defender looks like it's ready for an African safari. Given its incredible, restored condition, though, we don't expect to see any actual heavy off-road use for it any time soon.
If you want to bring this Defender home, be prepared to pay for the privilege. It's offered for sale by Motorgroup Auto Gallery in Scottsdale, Arizona for $195,000.