If a new Gladiator is just too common for you, then this might be right up your alley, assuming your alley has lots of dirt and rocks in it.
---
The Jeep Gladiator pickup has been one of the hottest vehicles on the street as of late, but it's far from the first Jeep pickup. In fact, you don't have to look far beyond the Jeep's humble military roots to find a Jeep with a traditional truck bed.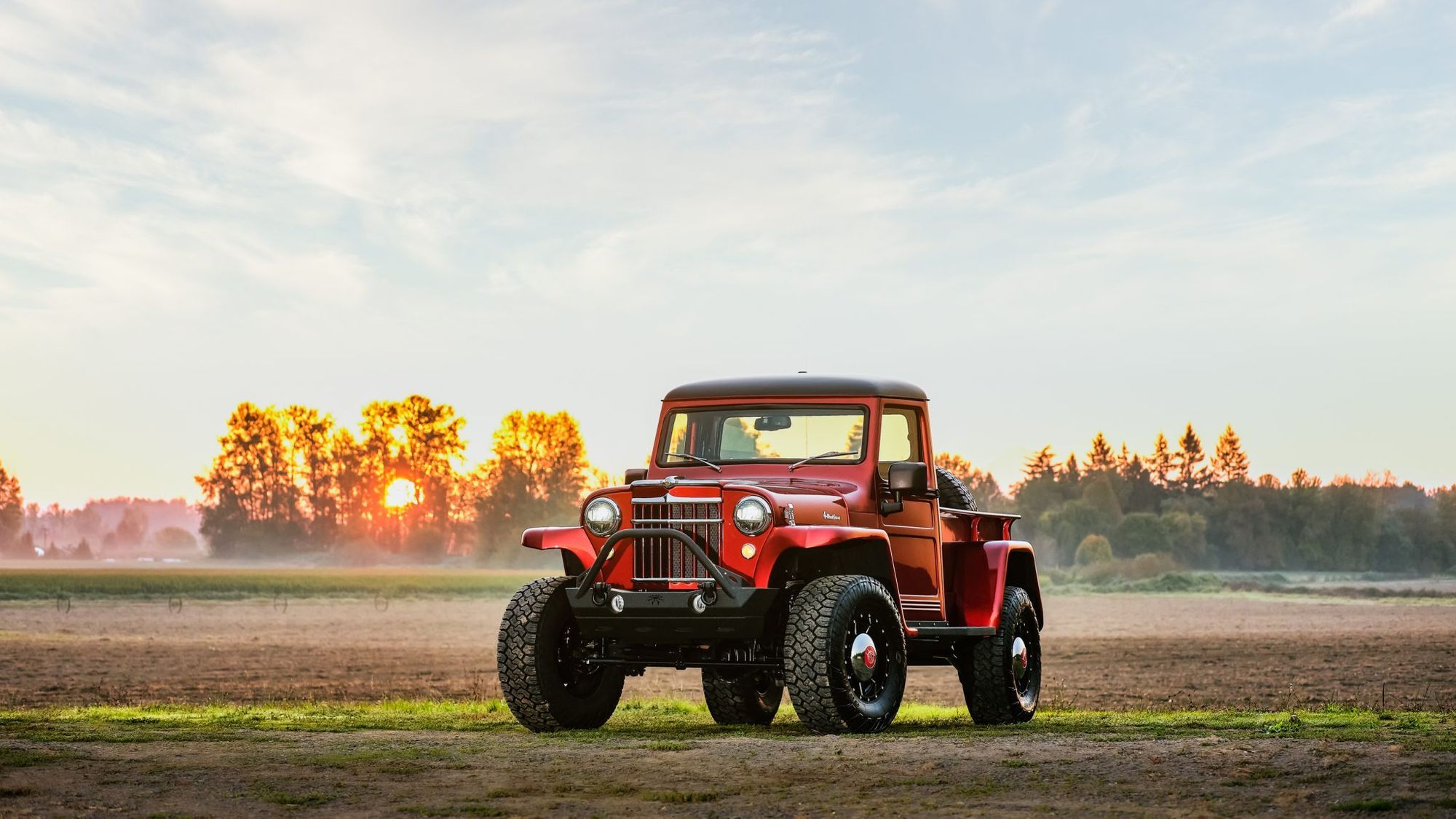 Of course, this 1955 Willys pickup isn't your average classic Jeep. Inside and underneath, it's all modern. According to the ad on Bring A Trailer, Fueled Toyz of Taber, Alberta Canada combined the original Willys pickup body with a 2014 Jeep Wrangler unlimited to make this wild custom creation.
Even though this unusual Jeep maintains a classic look, there are a few hints as to what lies beneath the vintage sheetmetal. You'll nice modern wheels (naturally wrapped in high performance off-road rubber) have been adapted to accept classic Willys hubcaps. Eagle-eyed onlookers might notice that Poison Spyder Customs wasn't making bumpers for Jeeps back in the '50s, either.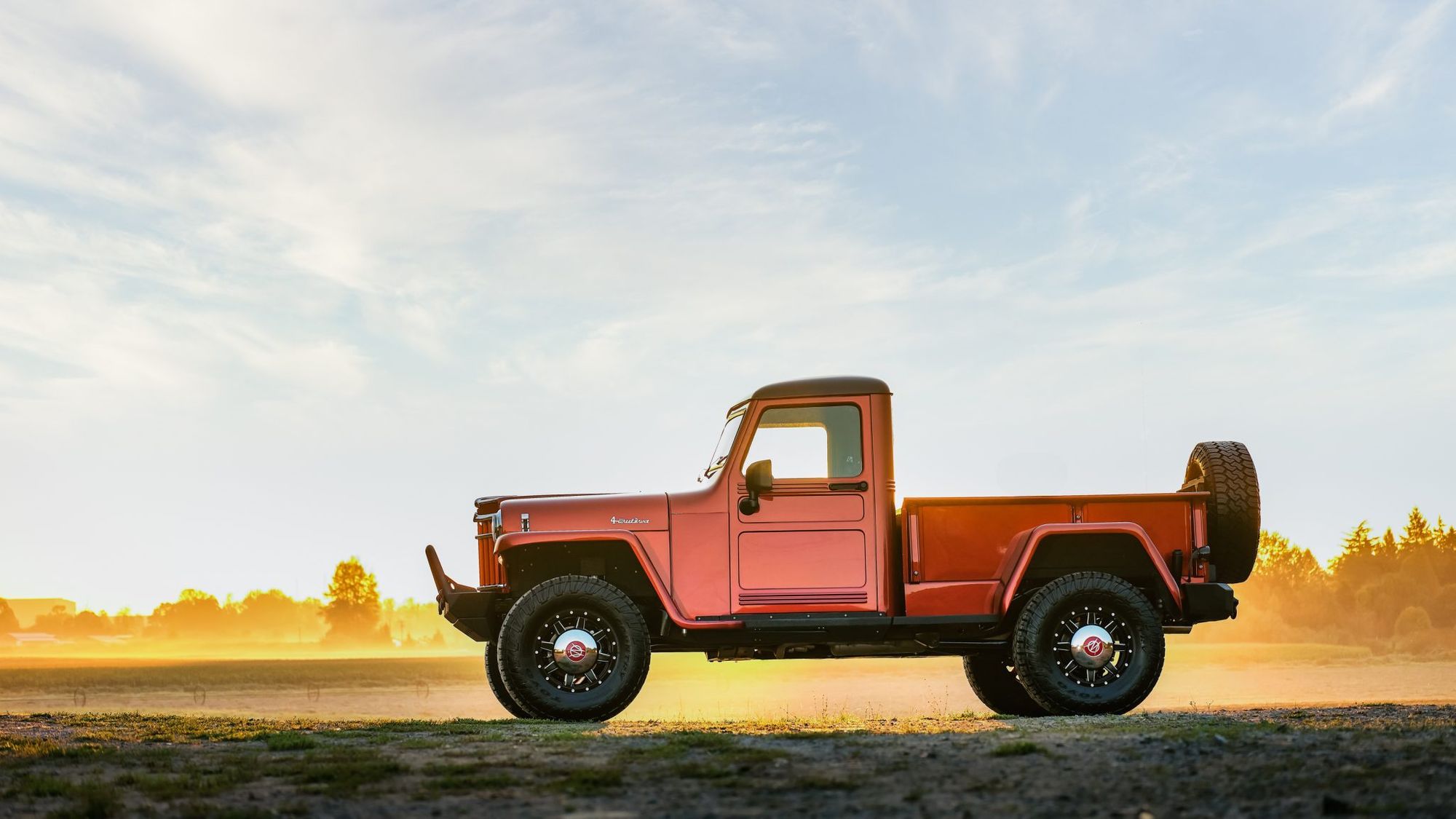 The real clues come together when you open the hood or open the doors. Frankly, we're amazed by how well the classic body fits the modern frame, interior, and drivetrain. Fueled Toyz definitely deserves credit for bringing this wild creation to life.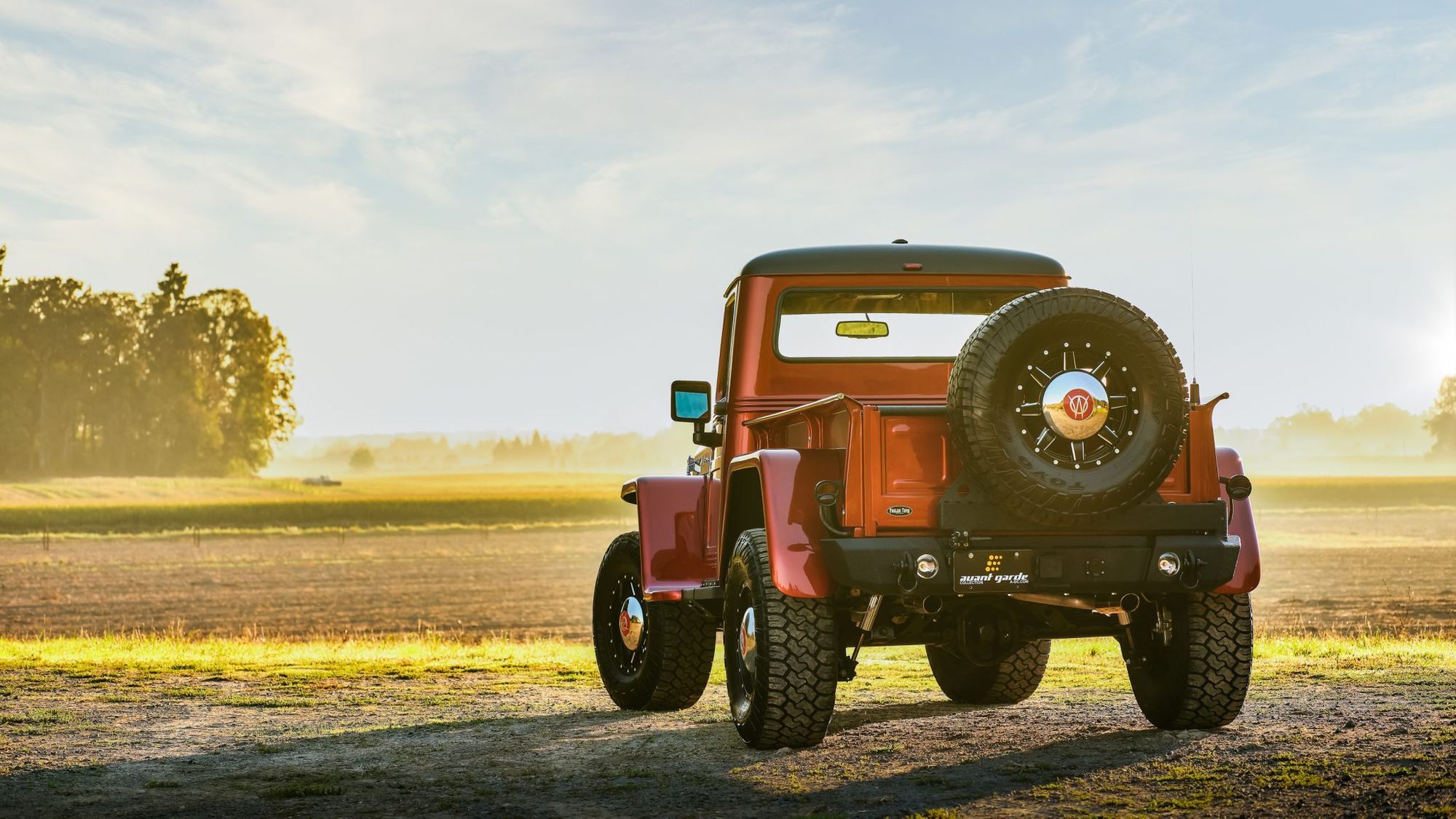 You can find it on Bring A Trailer, where bidding for this unique machine has been fast and furious. This cool Jeep won't come cheap, but even so, it would be extremely difficult to replicate this build for the price.  If you've always wanted a classic Jeep with modern creature comforts, either buy this one or prepare to pay the price to have another one built.