Back in the 1950s, someone had the bright idea of combining the unmistakable Tri-Five Chevy shape with Cadillac styling.
---
Decades before Cadillac debuted the Chevrolet-based Cimarron, Canadian textile magnate Reuben Allender tried his hand at building a downsized, lower-cost Cadillac. Based on the iconic 1956 and 1957 Chevrolet Bel Air, these unusual hybrids were dubbed "El Morocco."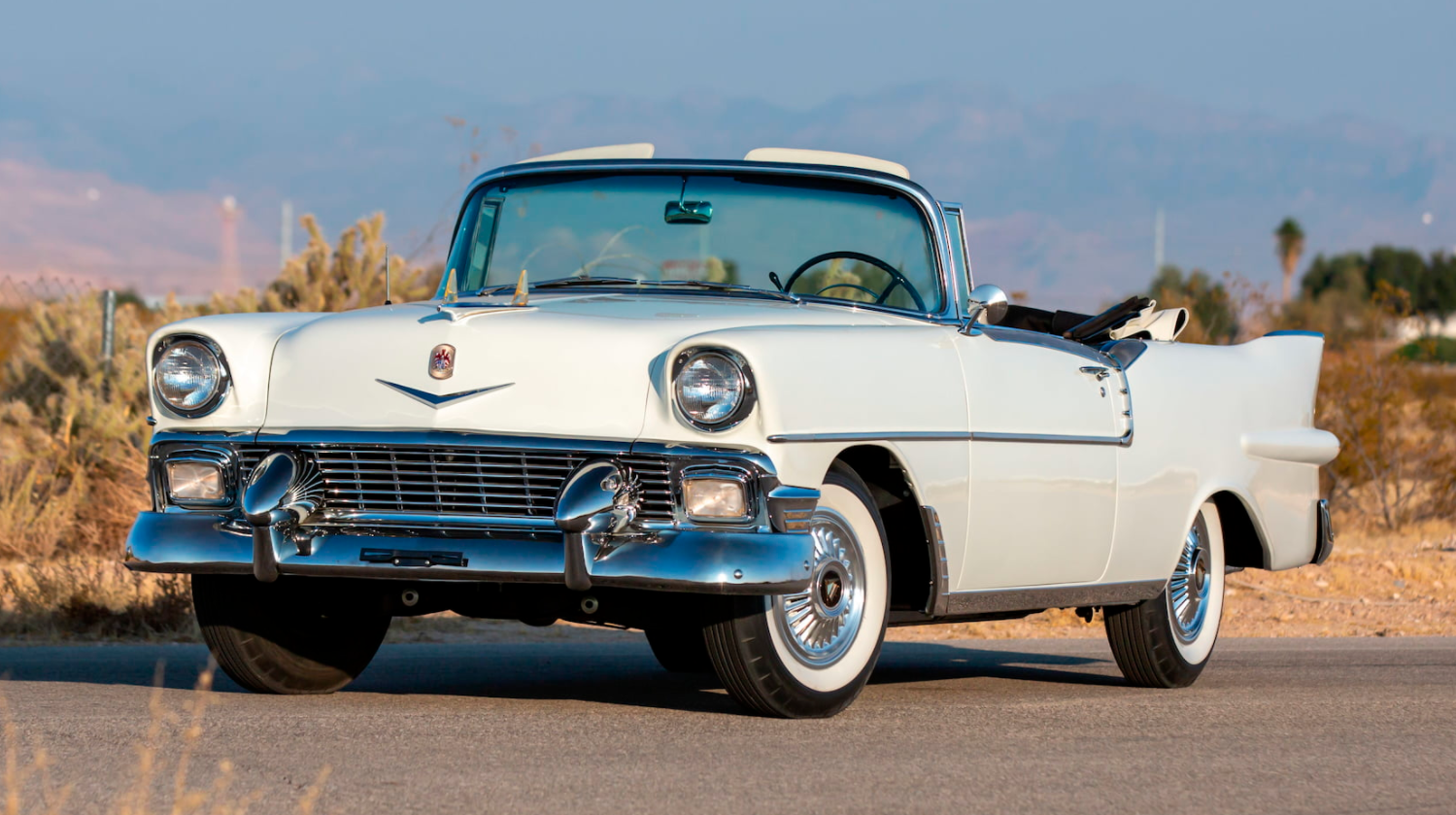 These unusual cars combined the styling of the Tri-Five Chevrolets with contemporary Cadillacs. The result is unique, yet oddly familiar – and altogether quite handsome. In some ways, it reminds us of the cars from Grand Theft Auto, which resemble an amalgamation of multiple real-world models.
This isn't a video game, though – this is as real as it gets. It's thought that only around 20 El Moroccos were built in 1956 and 1957. While the cars were priced below a Cadillac, they were, apparently, too expensive for your average Chevrolet buyer to seriously consider.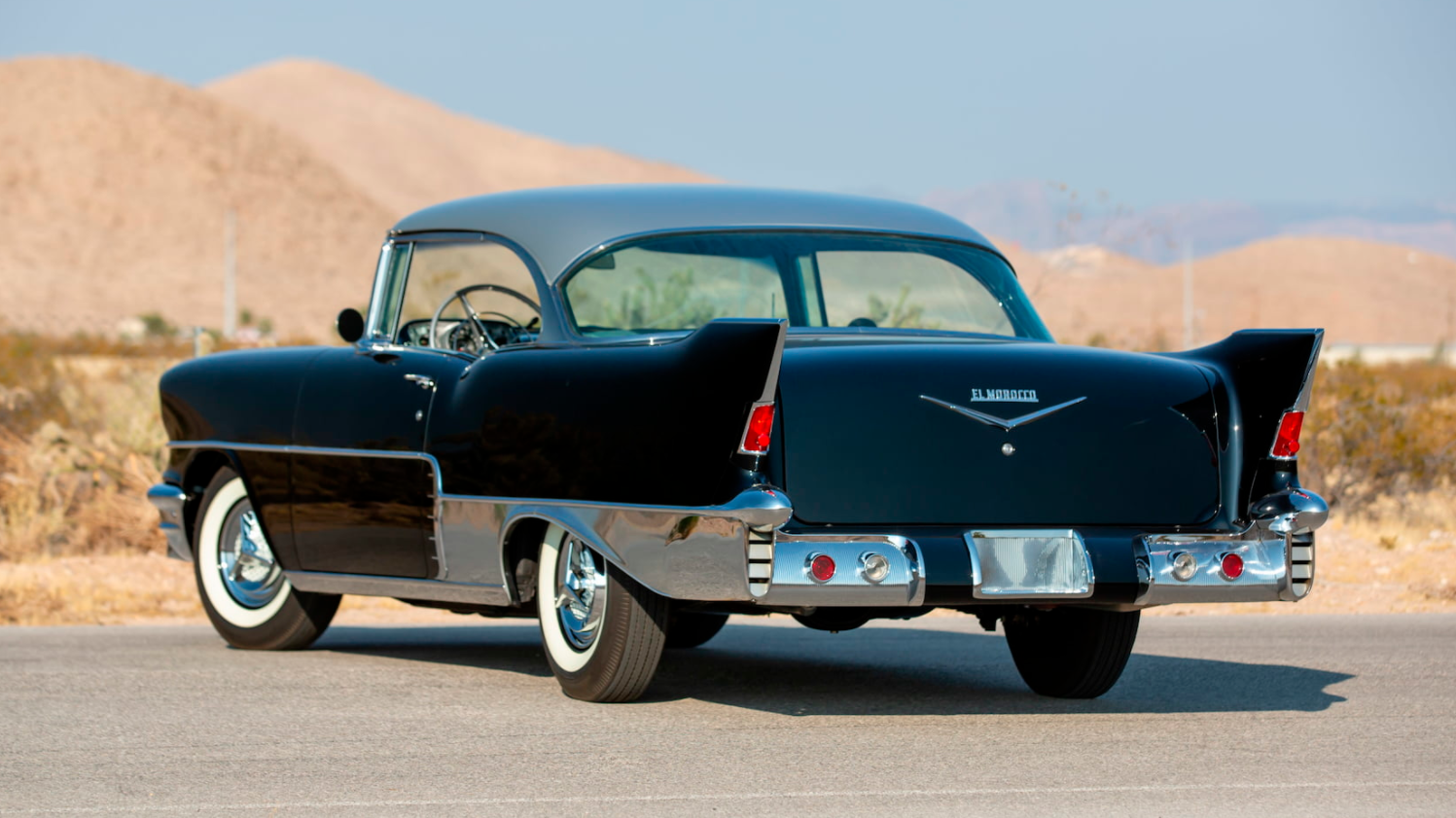 We'll hazard a guess that you've never seen one before, let alone three, as we have here. These cars belonged to car collector Marv Siesel, and now they're heading to auction.
There's a 1956 and two 1957s offered in the auction. The 1956 is a convertible, while the 1957s are represented by a coupe and a hardtop. All three are restored to stunning condition, just as they were in the 1950s.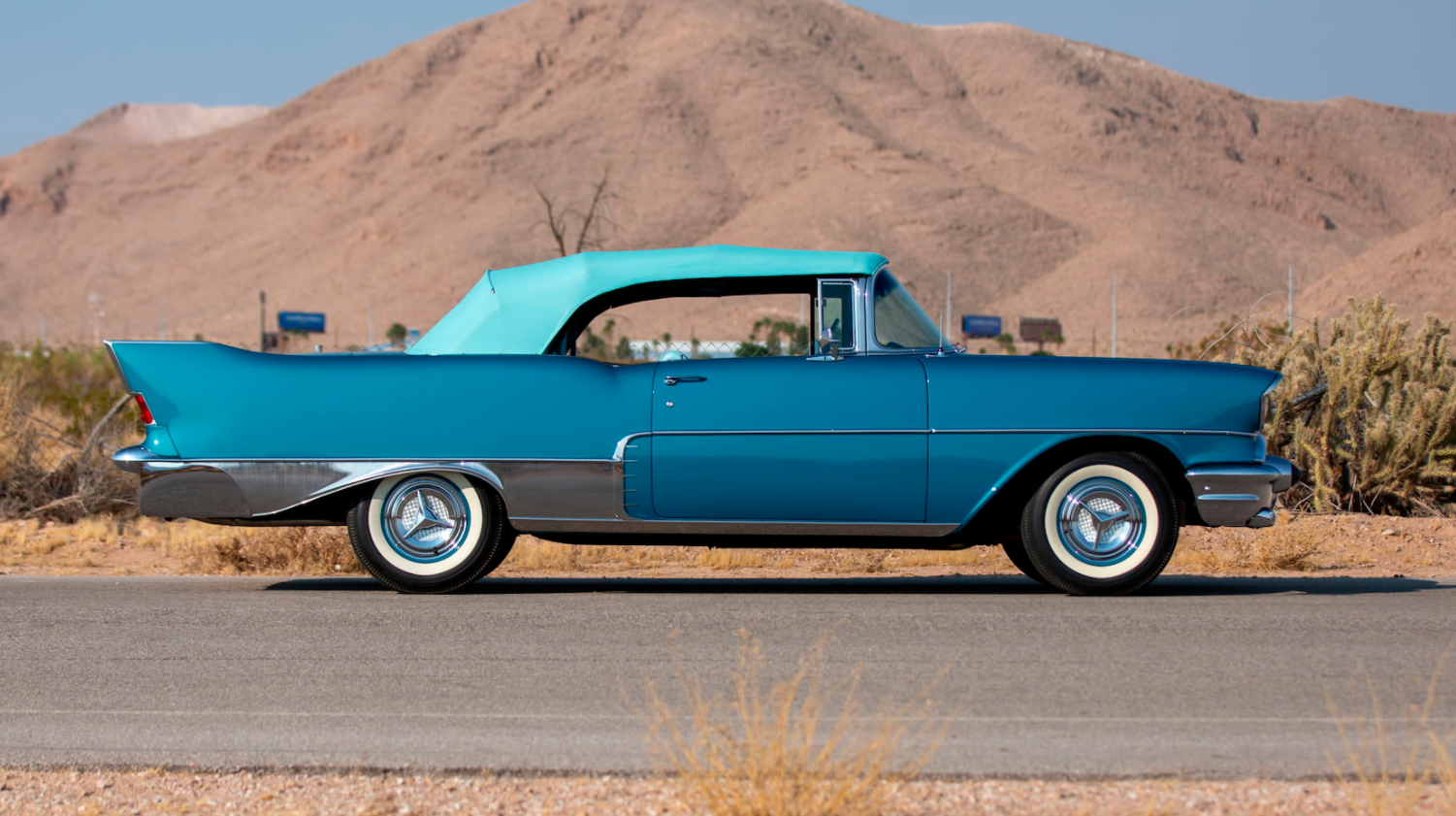 These three cars are being sold by Mecum Auctions as part of their Kissimmee 2021 sale, which will run from January 7 through January 16. If "normal" Tri-Five Chevrolets just don't do it for you anymore, one of these (or all three) could be just the thing to spice up your collection.