Hold on to your yellow splitter guards, these are some sweet muscle cars!
---
Love them, hate them, or have feeling of complete indifference towards them, the horsepower wars Mopar has created with the Charger and Challenger has elevated all American performance monikers. These third-generation muscle cars are often trouble makers, and are always shaking things up. To honor the name leading the horsepower pack, here are the coolest modern Challengers on Motorious.
2018 Dodge Challenger SRT Demon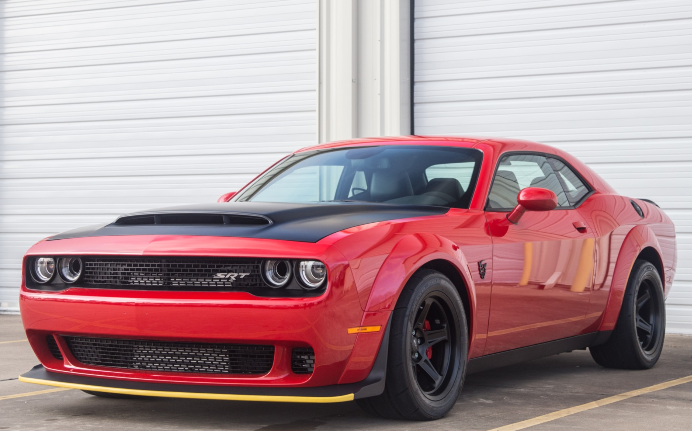 Why not go ahead and kick this off with the king of all modern muscle cars: The Dodge Challenger SRT Demon. She might not be able to take a corner with grace, but this car is faster in a straight line than the NHRA will even allow!
2010 Dodge Challenger Mopar 10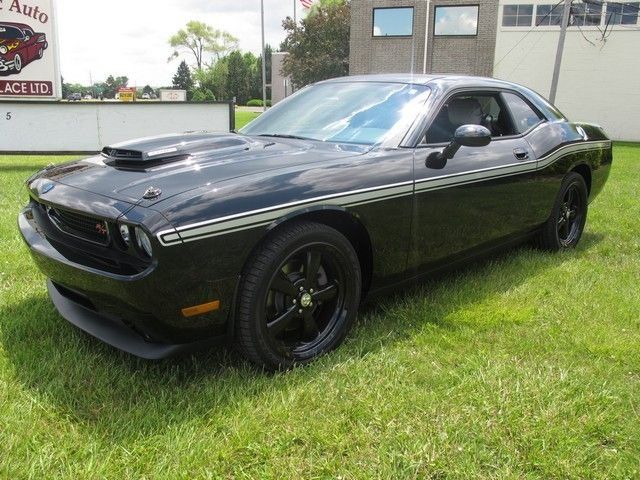 Based off a Challenger R/T, the Mopar '10 edition slots between a standard R/T and the SRT8, and gives the chunky muscle coupe a sinister look. There were only 500 of these made, but you'll know one when you see it.
First Sublime Green 2015 Dodge Challenger Hellcat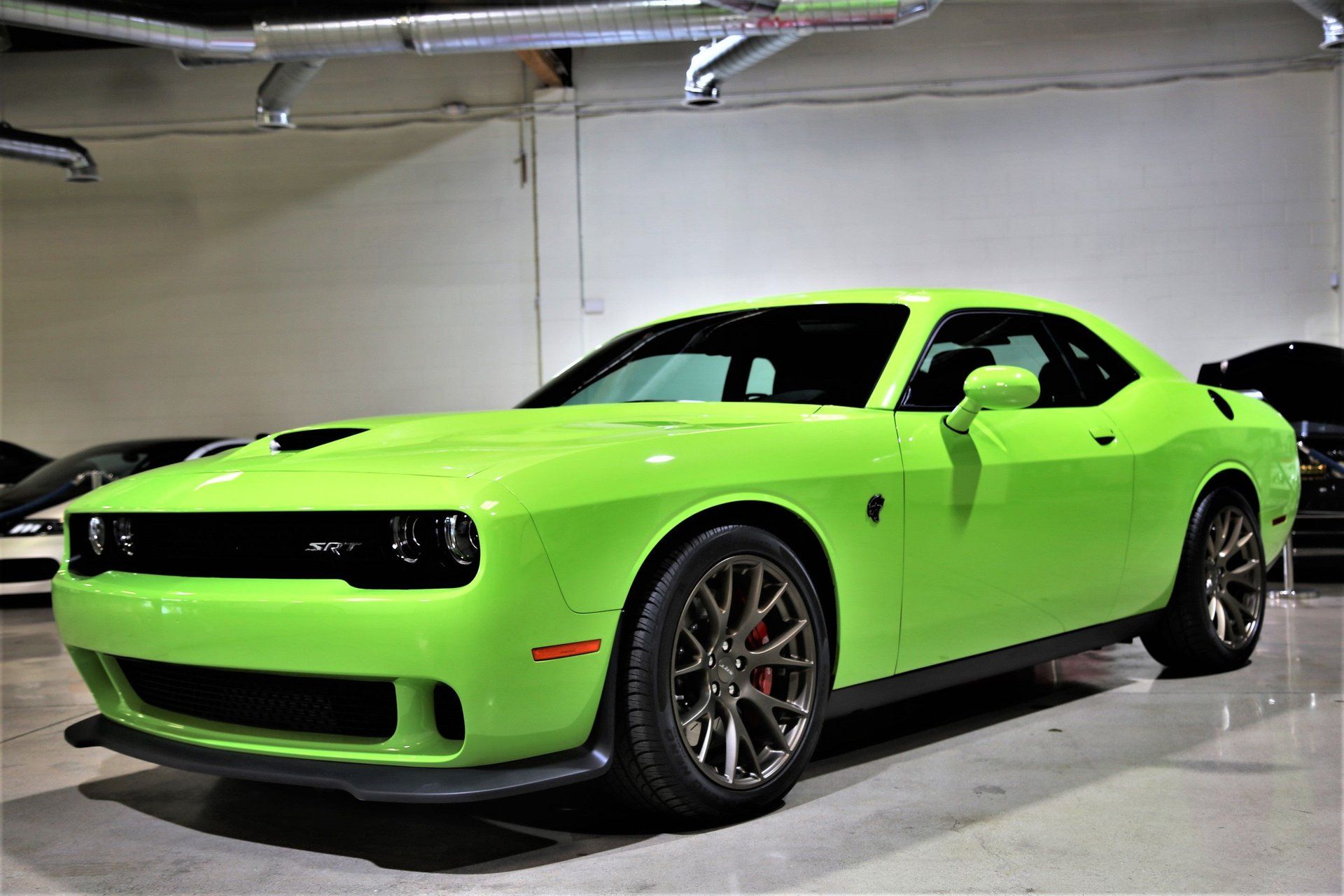 This striking Hellcat is essentially a new car, from 2015. It is the first ever Sublime Hellcat to be delivered worldwide. It also has a 6-speed manual, which makes it a more appealing muscle car, in the eyes of most enthusiasts. The car has 69 delivery miles on it, and it's never seen a public road.
2009 Dodge Challenger Drag Pak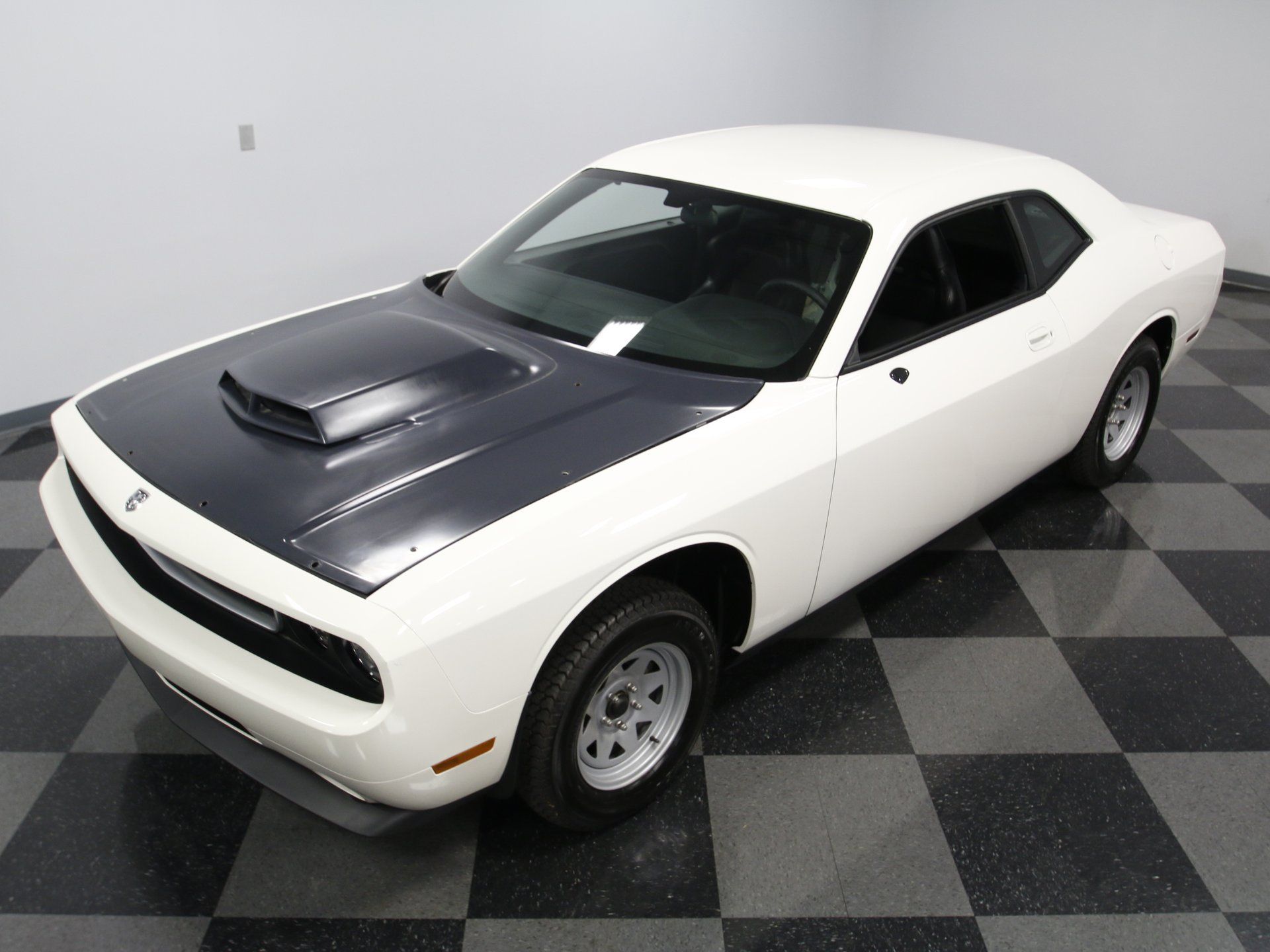 This 2009 Dodge Challenger Drag Pak, purchased out of the Tyson Collection (1 of 25 offerings that were sold) in North Carolina, presents a unique opportunity to purchase not only very rare and exclusive Mopar sheetmetal, but one that is untouched and as delivered from the factory. Dodge built 100 of these cars solely for sanctioned racing as a package car for stock and super stock series, and this particular car is number 83 built for the 2009 model year. Buyers were provided with a motor and race-prepped, non-street legal shell, but the rest is up to the buyer for completion. Therefore, most of these Drag Pak cars have gone on to see the intended use they were built for, making 1/4 mile passes, so finding a car with this kind of pedigree that is still as the factory delivered in a body-in-white finish is certainly rare.
2009 Dodge Challenger / Superbird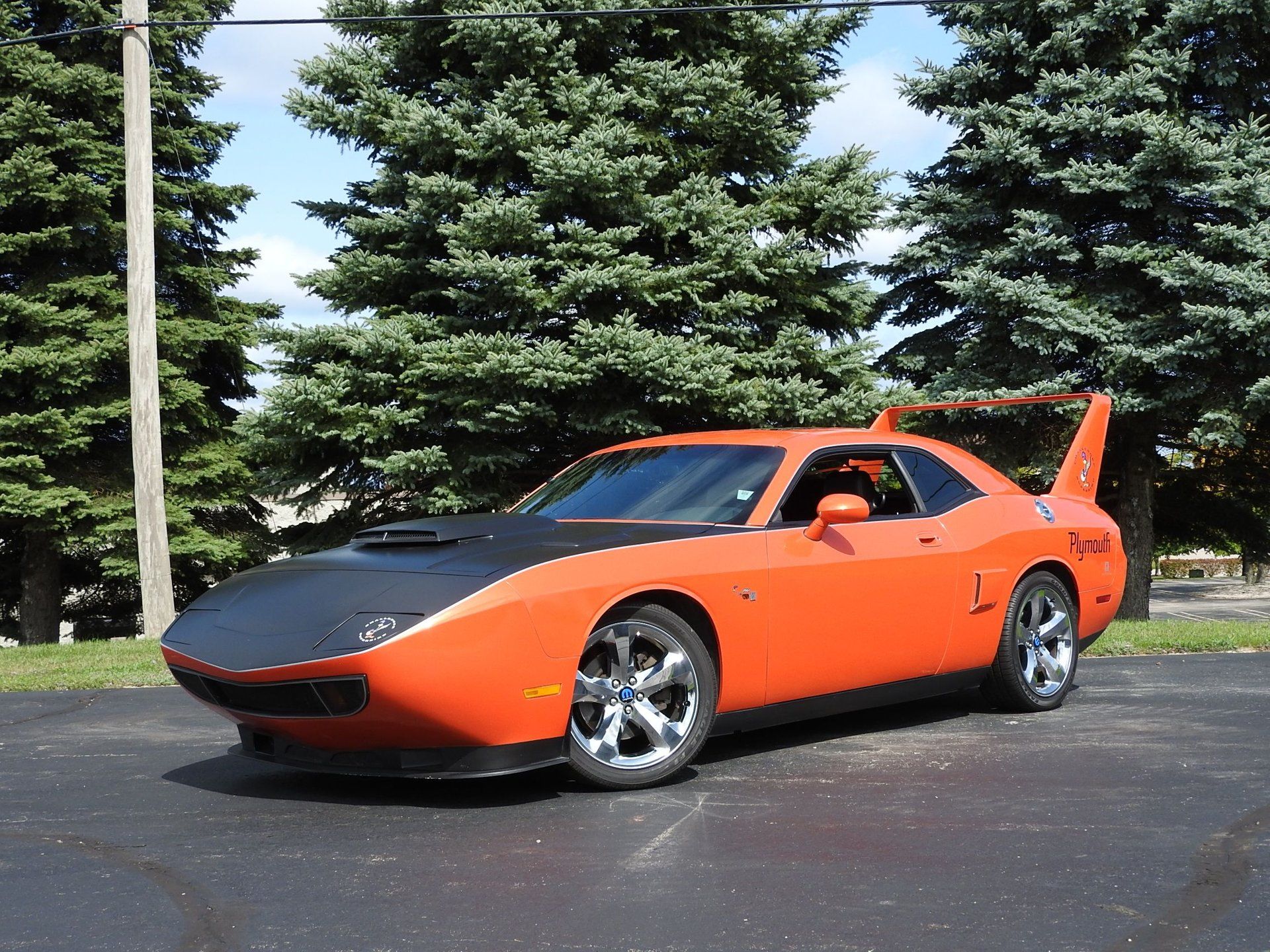 HPP (Heide Performance Products), a company well-known for giving modern cars a vintage look, gave this Challenger an extreme makeover, to mimic that of a modern Superbird. This is a 1 owner car that was built for the CEO of HPP.  As such it has several unique features and was used to develop certain Mopar products that are still in use today. These include the Pistol Grip Shifter and Hood Pins. It was the first 5.7 L Hemi car to get a Magnuson Supercharger and was the first control car for the calibration for the Magnuson Kit It is serial number 003 of the cars built by HPP.
2009 Dodge Challenger SRT-8 Twin-Turbo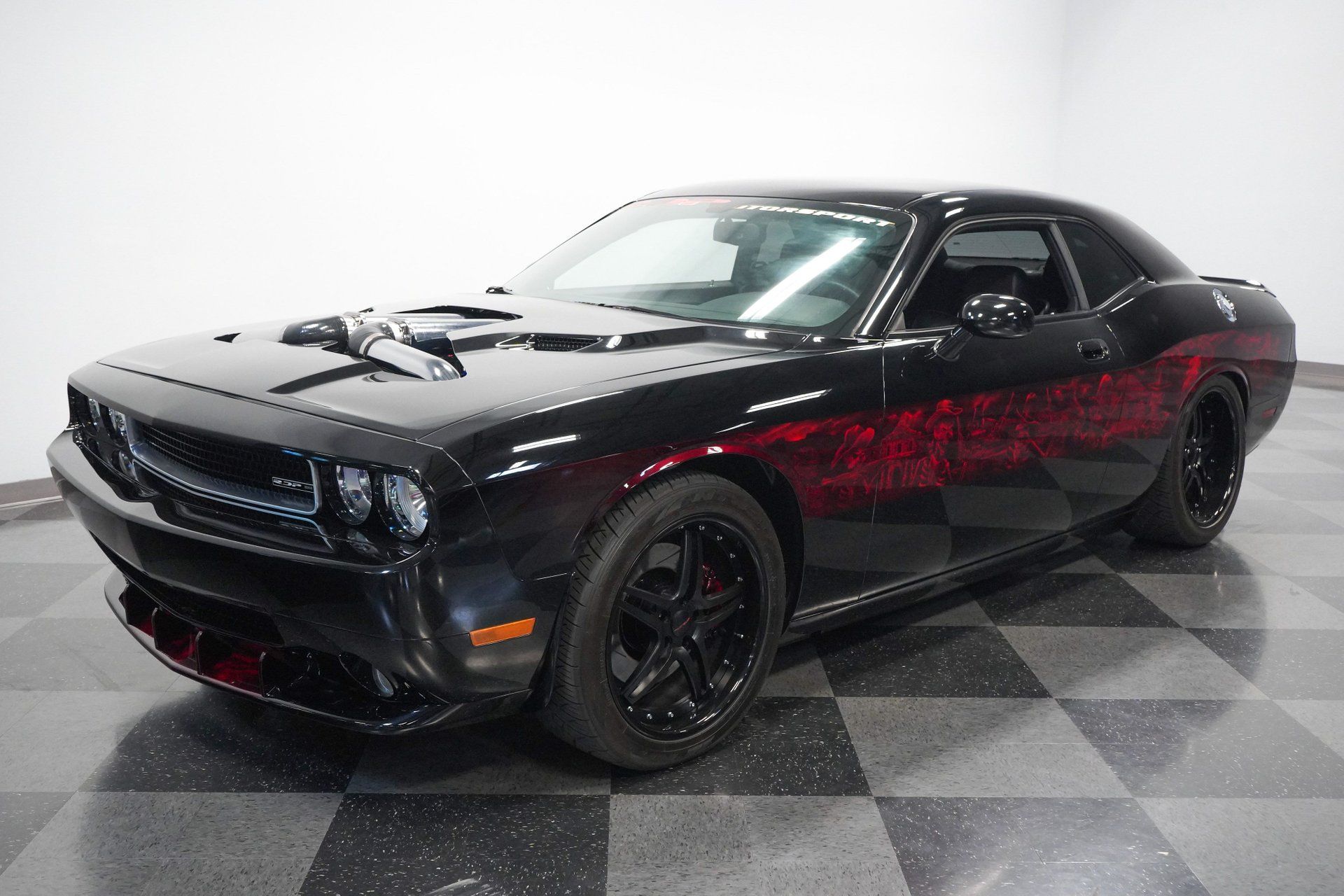 With over 1000-horsepower, this 2009 Dodge Challenger SRT-8 Twin Turbo is an awesome professional build with not only awards for its looks, but it's sinister nature! This Challenger is so mean that the hood can't even contain all the power.  But before we dive into all the info on the motor that will make you the new king of the streets, let's also appreciate the full quality of this build.