Can you believe July is in the books already?
---
The classic and collector car market is a fantastically diverse tapestry of vehicles from every breed and era. Delving into the classifieds reveals some real gems waiting to find a new home with both enthusiasts and serious collectors alike. Every week we'll be highlighting the top cars in need of a new home that caught our eye.
2005 Ford GT: A Performance Powerhouse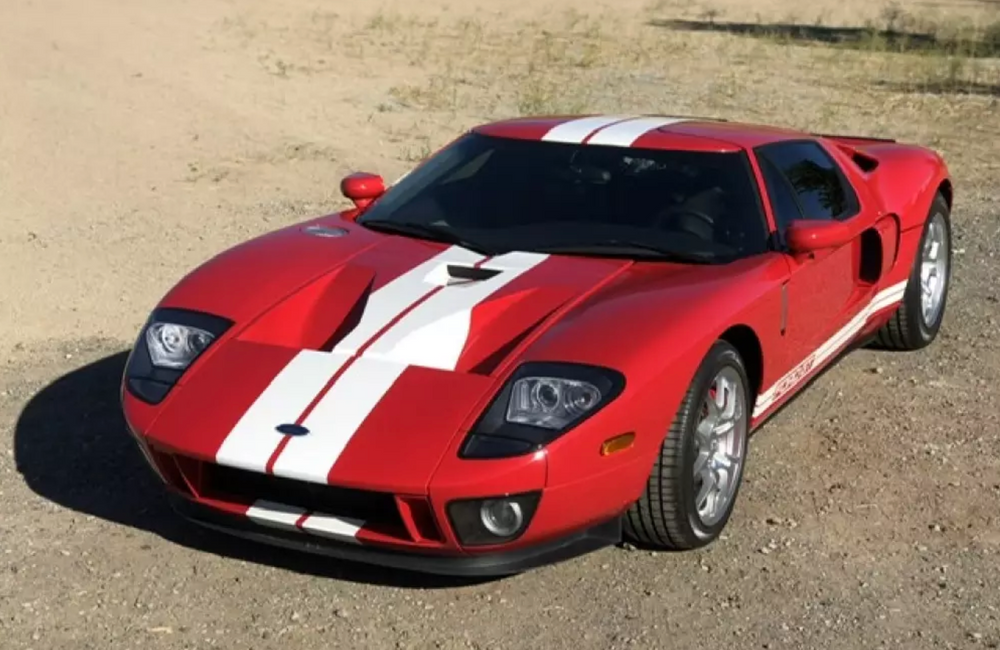 Ford has a rich racing history surrounding its iconic GT40 that won "24 Hours of LeMans" four consecutive times from 1966-1969. Decades later, Ford unveiled a GT40 concept car at the Detroit Auto Show back in 2002, and it hyped up car enthusiasts for the possibility of a production mid-engine racecar. Shortly after, Ford released its plan to produce a different version of the GT40 concept car, and the first-gen Ford GT was born.
See more here.
1969 Pontiac GTO: All Rise For The Judge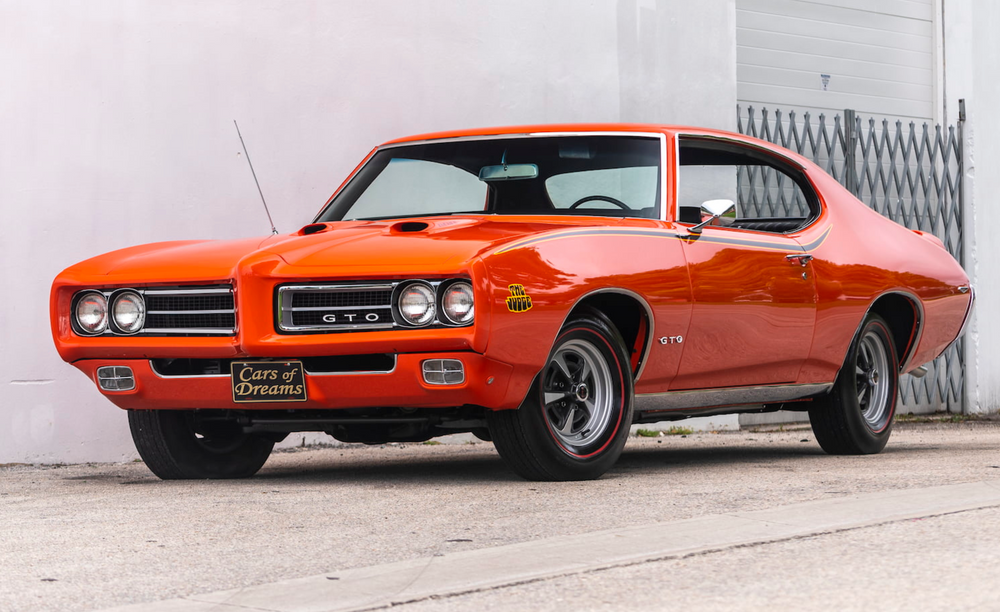 In the early 1960s, Pontiac's development team along with John DeLorean, Bill Collins, and Russ Gee discovered a loophole in the GM A-body engine displacement rule that had previously limited the Pontiac Tempest to a standard 326-cid 5.3-liter V8 engine. This legendary move created an iconic car and an ever revered segment in the American automotive marketplace.
See more here.
Beautiful 1993 Camaro Pace Car Now Up For Auction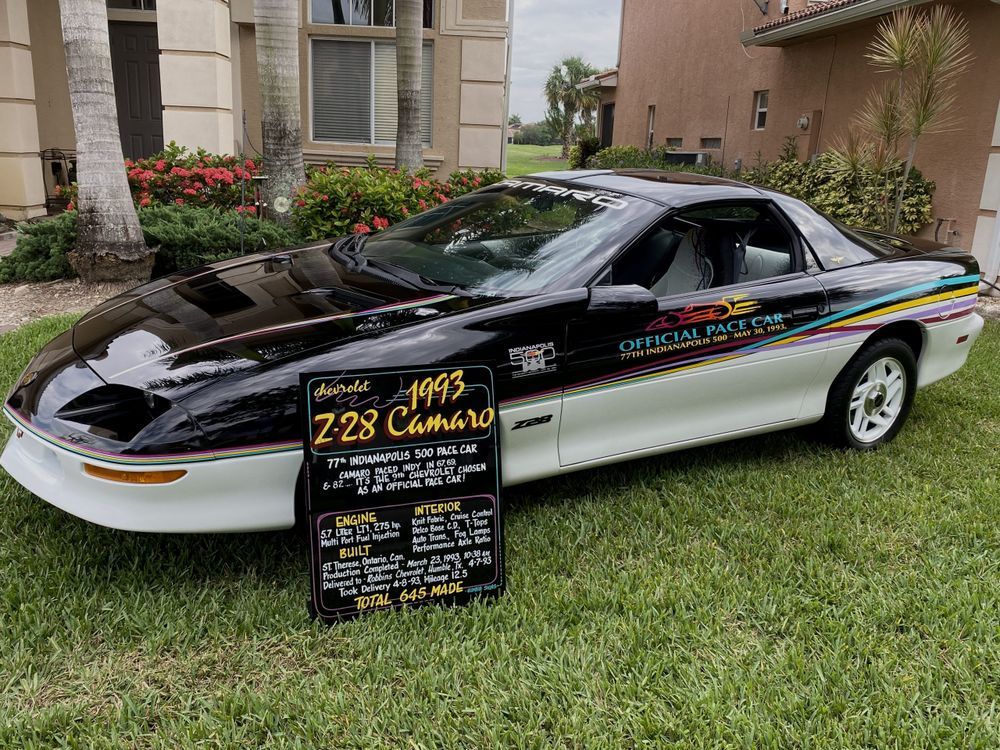 Chevrolet is possibly best known within the car community for its creation of one of America's most iconic muscle/pony cars, the Camaro. Originally designed to help Chevy beat the mustang and corner the market for a fast small car that could hit ridiculous speeds and look damn good doing it, it quickly gained a following of its own. Years of competition between the Mustang and the Camaro turned the car into a monster, as GM once put it "a small vicious animal that eats Mustangs. It always delivered on that legendary phrase and reaped the rewards of a loyal cult following because of it.
See more here.
1963 Shelby 289 Cobra Works Is Ready For Race Day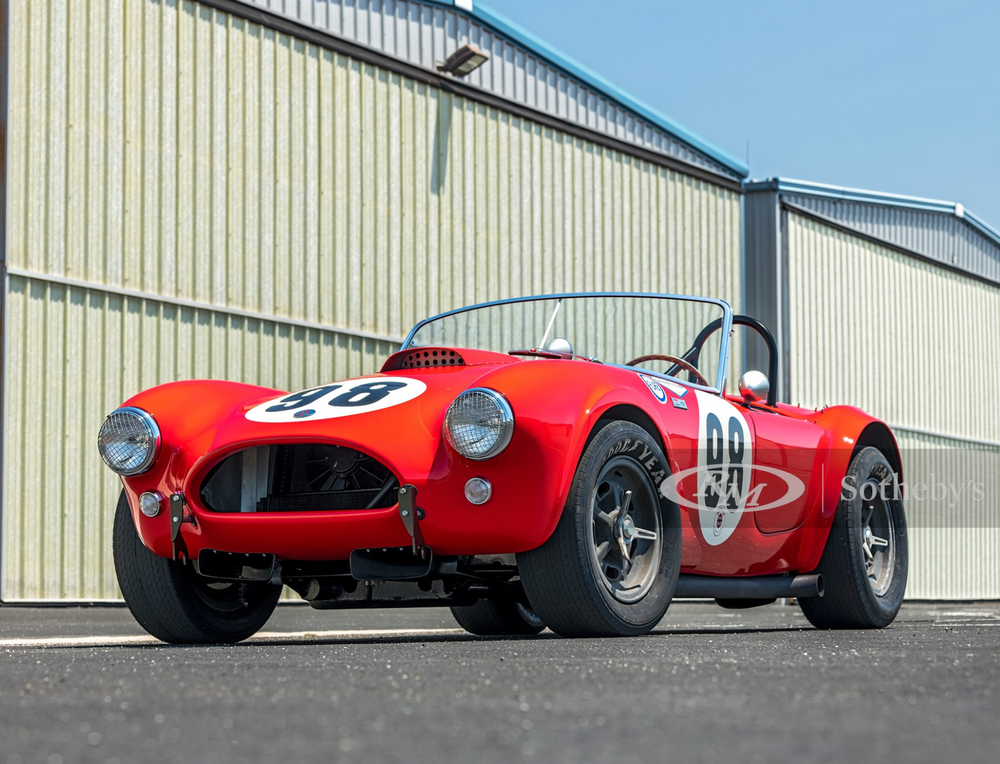 Shelby wanted to create a Corvette-beater car when he set out to create the Cobra, and he did just that and threaten the prancing horse at the same time. During the 1963 USSRC season, the CSX2129 competed at the hand of Bob Bondurant and Ken Miles as the Shelby Cobra Team was putting the screws on Ferrari and completely dominating the Chevy Corvette.
See more here.
Perfect Porsche 918 Spyder Prances Onto The Auction Block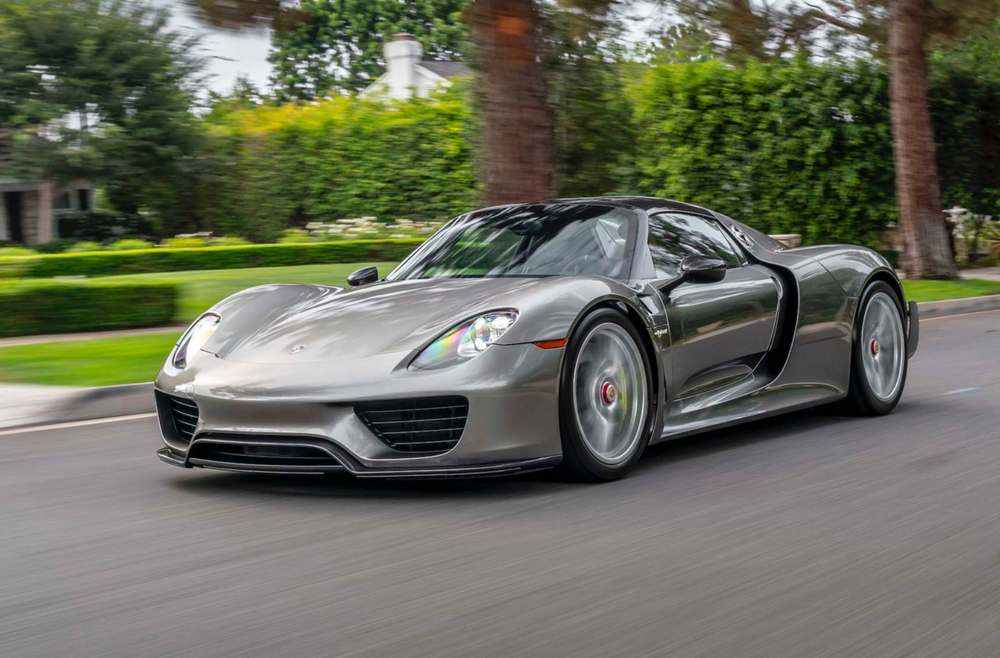 The name Porsche comes with a long line of cars that commanded respect with their elegance and grace both on the track and the street. From humble beginnings producing small quick coupes to building some of the world's fastest supercars, it is clear to see why so many people love the Prancing Pony so much. If you are one of those people then you've probably dreamt about one day owning a piece of that history. If this describes you then you may be in luck because today's subject is a glorious vehicle that perfectly encapsulates what it means to drive a Porsche and it is currently up for auction as we speak.
See more here.
Rare Combination 1957 Ford Courier Wagon Is A Show Winner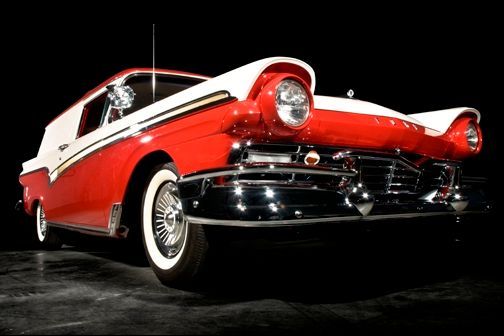 Back in 1932, a car-based panel van first appeared in the Ford line, purpose-built for delivery use. Over the next few decades, there were would be several variants of the panel wagon, but the basic formula would remain the same throughout the 25-some-odd year run. The all-steel Ford wagon was a complete hit with people who owned businesses, especially in retail, and merchants alike for its utility without all of the bulk of a more traditional van or truck. This particular example represents this trend very well, and is a rare car, amongst rare cars.
See more here.
Luxurious 1930's Competition Coupe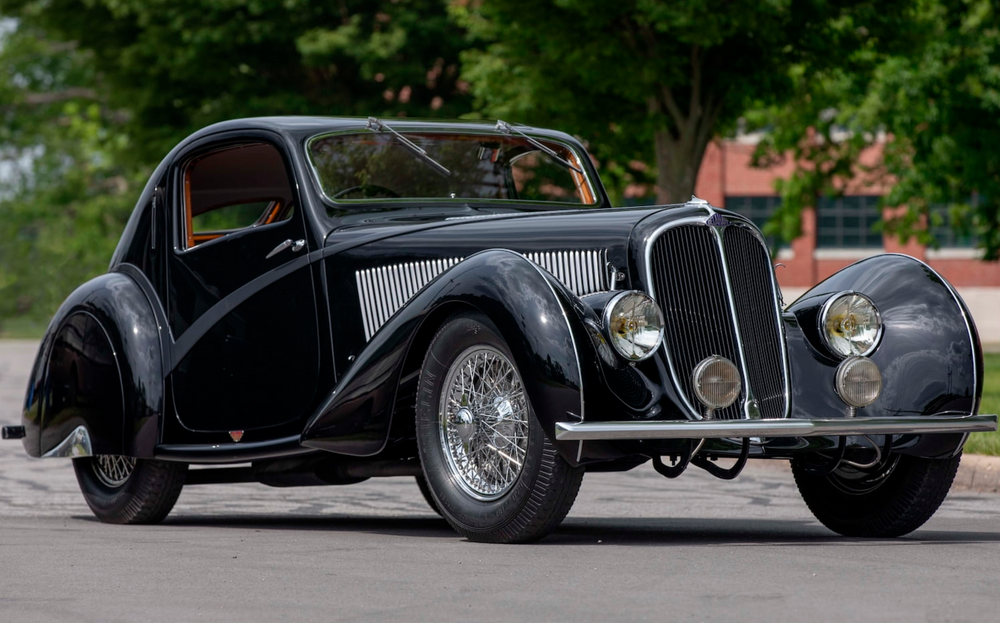 The 1930s were an incredible time for cars, with oddball styling cues that gave the presence of luxury and class these beautiful vehicles exuded what cars were all about back then. This sprinkling of high-class energy which seemed to pour out of these cars more than their exhaust has made them famous in their own right. Of course, that means that even today many still dream of owning their vintage '30s vehicle. This car perfectly exemplifies that attitude. The car in question is this high-rolling 1936 Delahaye Type 135 Competition Court Teardrop Coupe.
See more here.
1957 GMC 9300 Stepside Pickup Truck Is The Best Of Vintage Truck Culture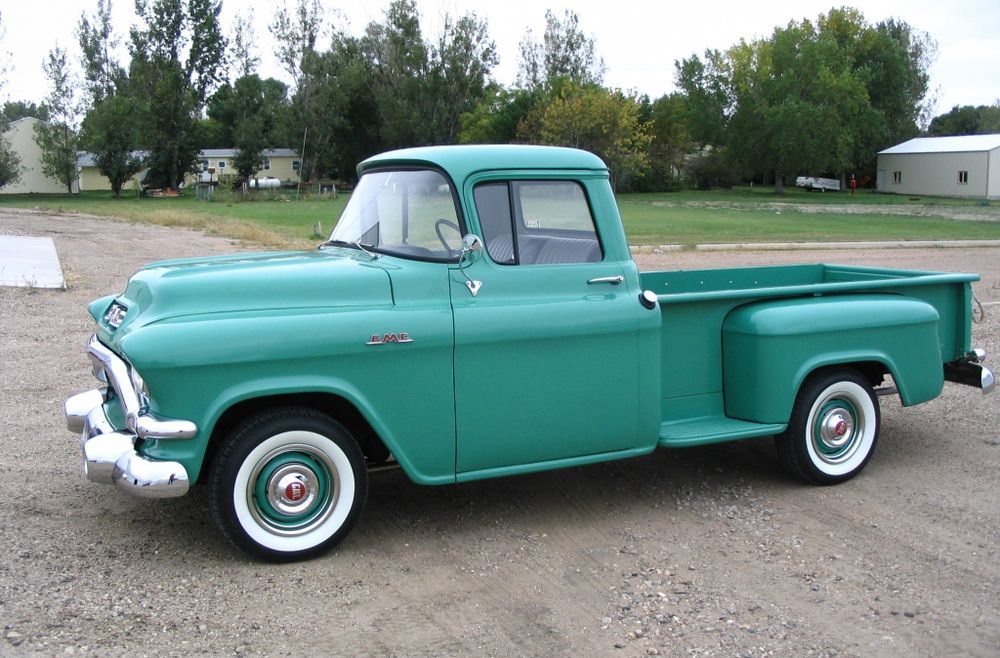 ---
Pickup trucks are interesting vehicles. They are thought up to bring utility to the table for workers, and that's still true today. Although they're no longer reserved for farmers and hauling building materials today, the trend of the truck becoming the 'every mans' vehicle really did begin in the 1950s. Another thing that happened in the mid-1950s was every vehicle becoming a lot more stylish, and the Americana love of the automobile got stronger than ever before. Back around the mid-1950s, the pickup started to gain more style and creature comforts, attracting a larger customer base - they were no longer just dedicated workhorses.
See more here.
Legendary Shelby 427 S/C Cobra Set To Take Mecum By Storm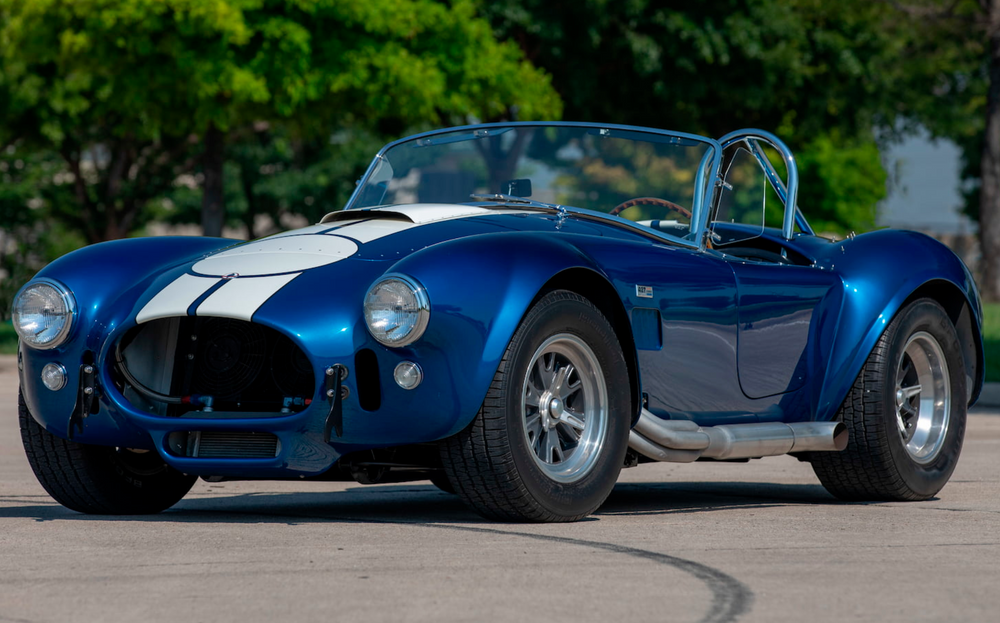 Of all the original Shelby Cobras, the 427 S/C is the most legendary and desirable. A mere 29 of these semi-competition roadsters were constructed back then, so it's entirely possible you haven't seen one in real life. While there are some nice reproduction models out there, when it comes to collecting nothing beats having the original 1967 Shelby Cobra. One of the few made back in the 60s is now heading back to the market and it's expected to fetch millions.
See more here.