This CSX 2129 Works Cobra could be yours!
---
Shelby wanted to create a Corvette-beater car when he set out to create the Cobra, and he did just that and threaten the prancing horse at the same time. During the 1963 USSRC season, the CSX2129 competed at the hand of Bob Bondurant and Ken Miles as the Shelby Cobra Team was putting the screws on Ferrari and completely dominating the Chevy Corvette.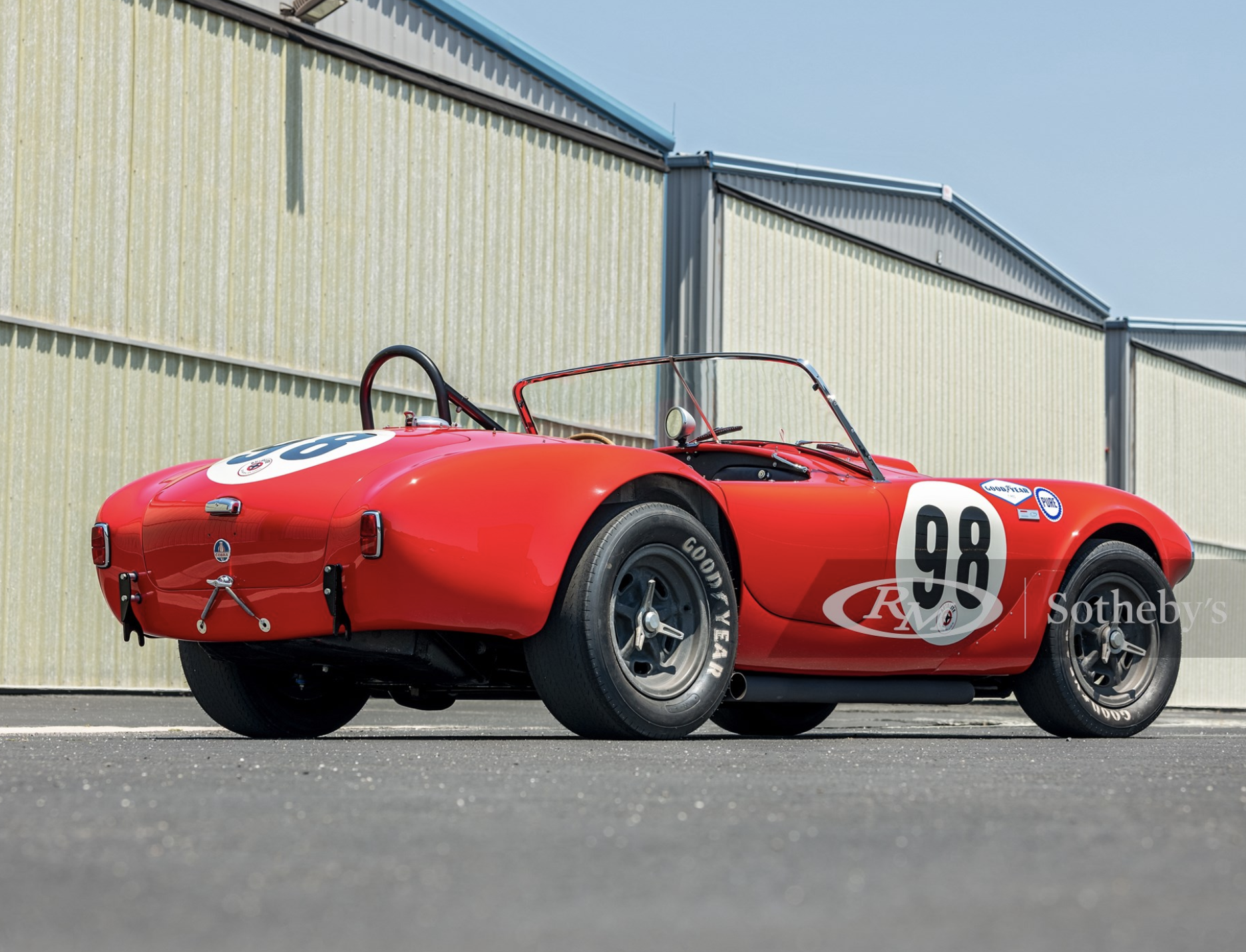 During the Riverside competition, the 289 Cobras would finish in 1st and 2nd place, in a cloud of   Porsches, Chevy Corvettes, Jags, and Maseratis. The considerably lighter than a Corvette Cobra benefitted from a 289 cubic inch Ford V8 with four Weber carburetors that produced 400 horsepower. It could also handle a lot better than the Corvette due to the better center of gravity and rack-and-pinion steering.
One of these cars, chassis CSX2129 would be shipped to Los Angeles and would undergo a conversion to 'Sebring' specifications. The modifications would be topped off by a bright red paint coat and was the only one of the three Works Cobras that would sport the red finish.
It would be continually updated in the following months and Ken Miles took the car to third place overall at Watkins Glen, and first in its category. It would continue to earn top places and several finishes.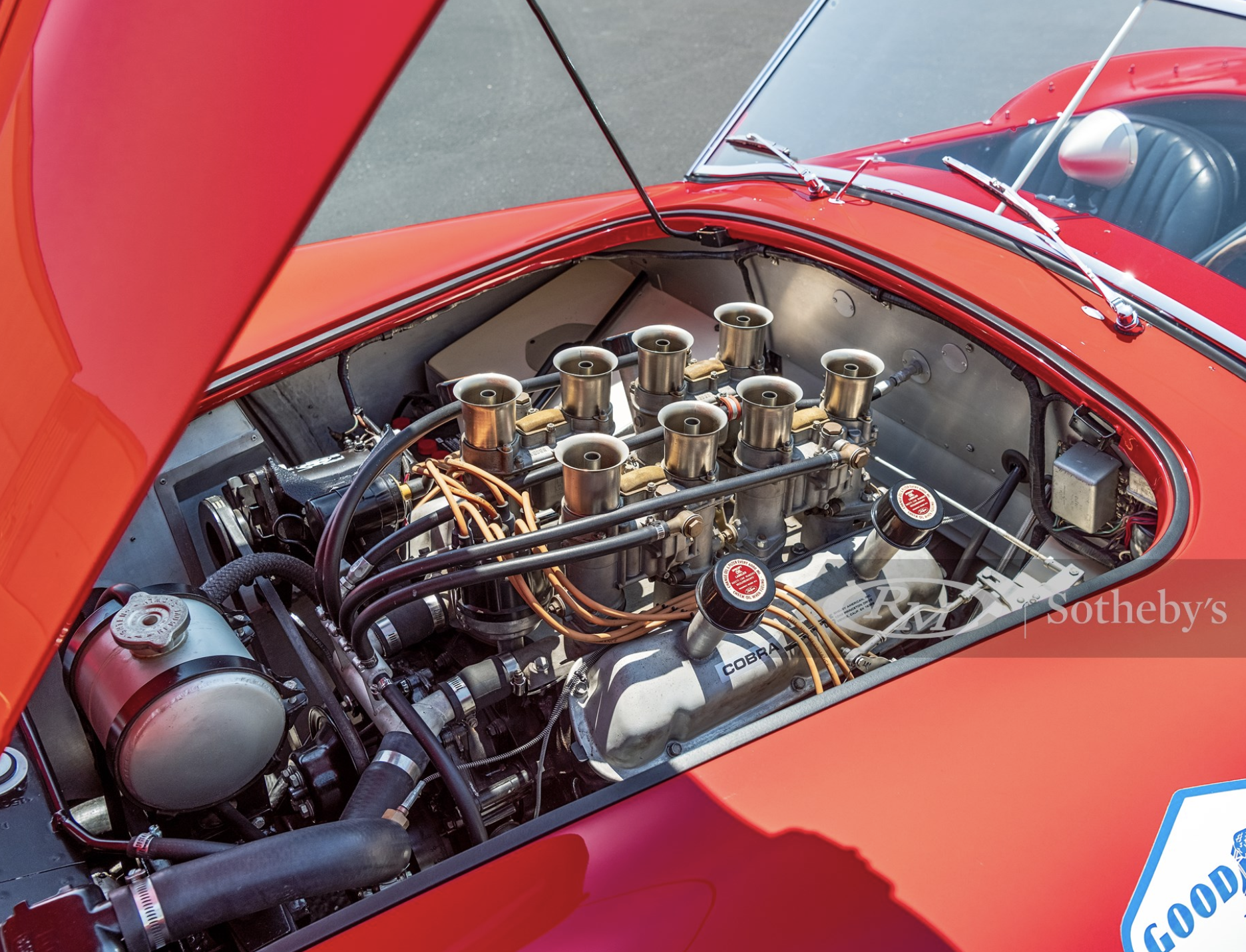 After the season of success, the car would go onto Graham Shaw of South Carolina and race via Graham Shaw Racing in Daytona the following year. It exchanged hands numerous times and underwent a restoration.
This stunning example can become part of your collection and bring a lot of automotive history with it.