Put this E-code panel wagon in your collection.
---
Back in 1932, a car-based panel van first appeared in the Ford line, purpose-built for delivery use. Over the next few decades, there were would be several variants of the panel wagon, but the basic formula would remain the same throughout the 25-some-odd year run. The all-steel Ford wagon was a complete hit with people who owned businesses, especially in retail, and merchants alike for its utility without all of the bulk of a more traditional van or truck. This particular example represents this trend very well, and is a rare car, amongst rare cars.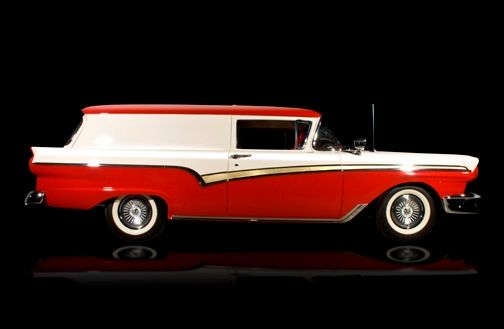 It's said that only 6,000 examples of these vehicles were built, and this 1957 Ford Courier Wagon has a rare combination of factors that could narrow it down to be an ultra-collectible car. According to Classic Car Auction Group, it has been confirmed as being one of the very few 1957 Ford Courier Wagons to be originally fitted with the E-Code 312 cubic inch V8 police interceptor engine. Backing the engine is a 3-speed transmission.
On top of the rare engine option, it's covered in a stunning red and white color scheme, has reclining front seats, and a Town and Country radio. This example is likely one of the finest you are going to find on the market anytime soon, and a combination you might not find for sale again.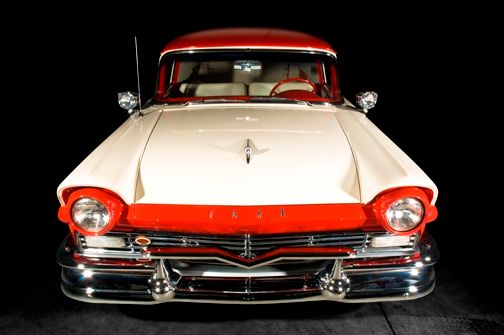 Bidding is available online. Please click here to register to bid for our Sioux Falls sale on July 31st.