You have a chance to add this exceptional Porsche to your collection.
---
The name Porsche comes with a long line of cars that commanded respect with their elegance and grace both on the track and the street. From humble beginnings producing small quick coupes to building some of the world's fastest supercars, it is clear to see why so many people love the Prancing Pony so much. If you are one of those people then you've probably dreamt about one day owning a piece of that history. If this describes you then you may be in luck because today's subject is a glorious vehicle that perfectly encapsulates what it means to drive a Porsche and it is currently up for auction as we speak.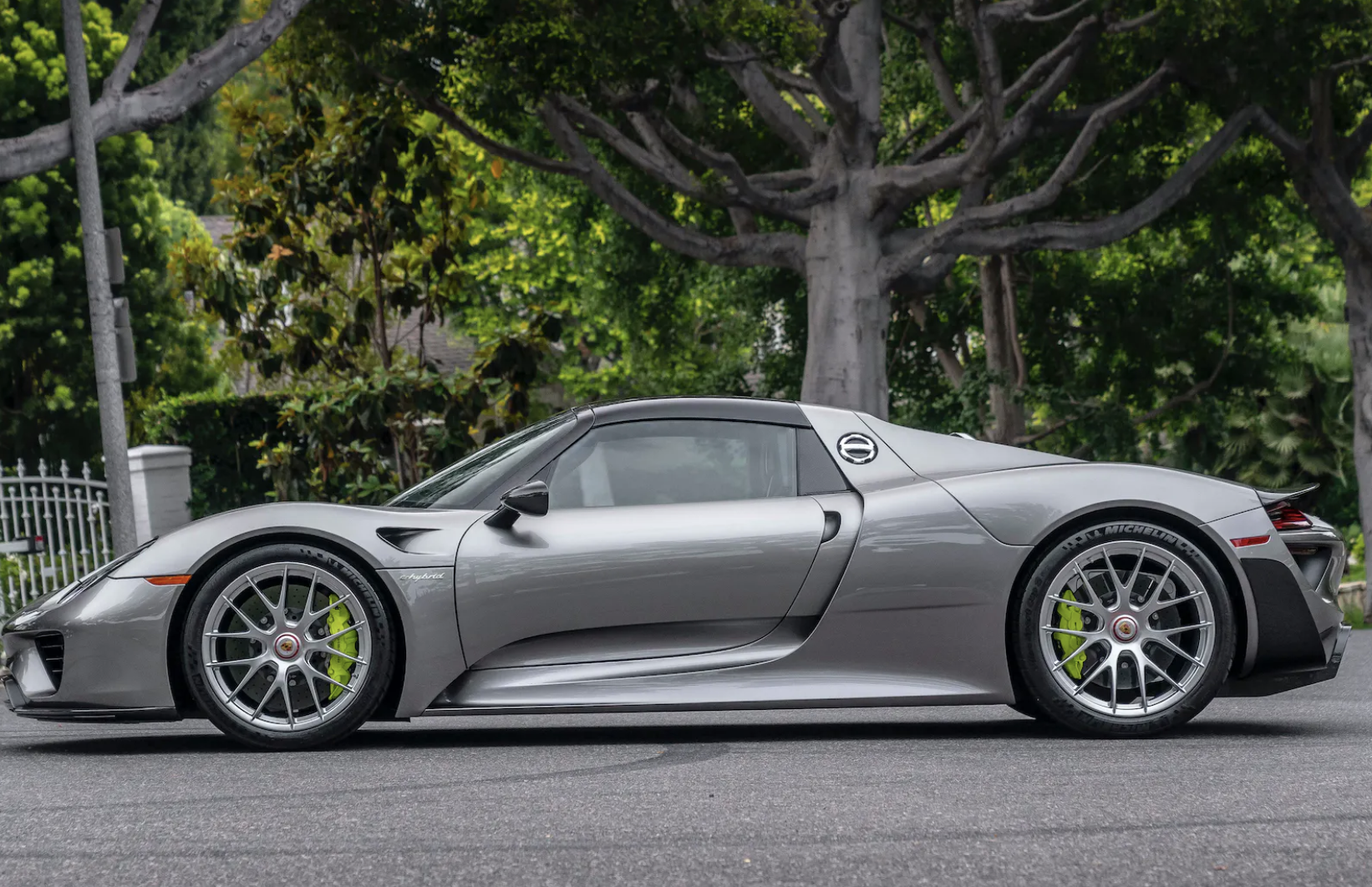 This viscous vehicle is a 2015 Porsche 918 Spyder which comes fully equipped with the extremely sought-after Weissach Package. Sitting between the axles is a 4.6-liter V8 engine which is assisted by an electric motor for each axle to make this hybrid supercar an absolute track monster. That incredible powerhouse produces over 887 horsepower and 944 ft/lb of torque. Those are some pretty insane numbers but it gets even more awe-inspiring when you realize that this powerplant pushes the car from 0-60mph in just 2.6 seconds.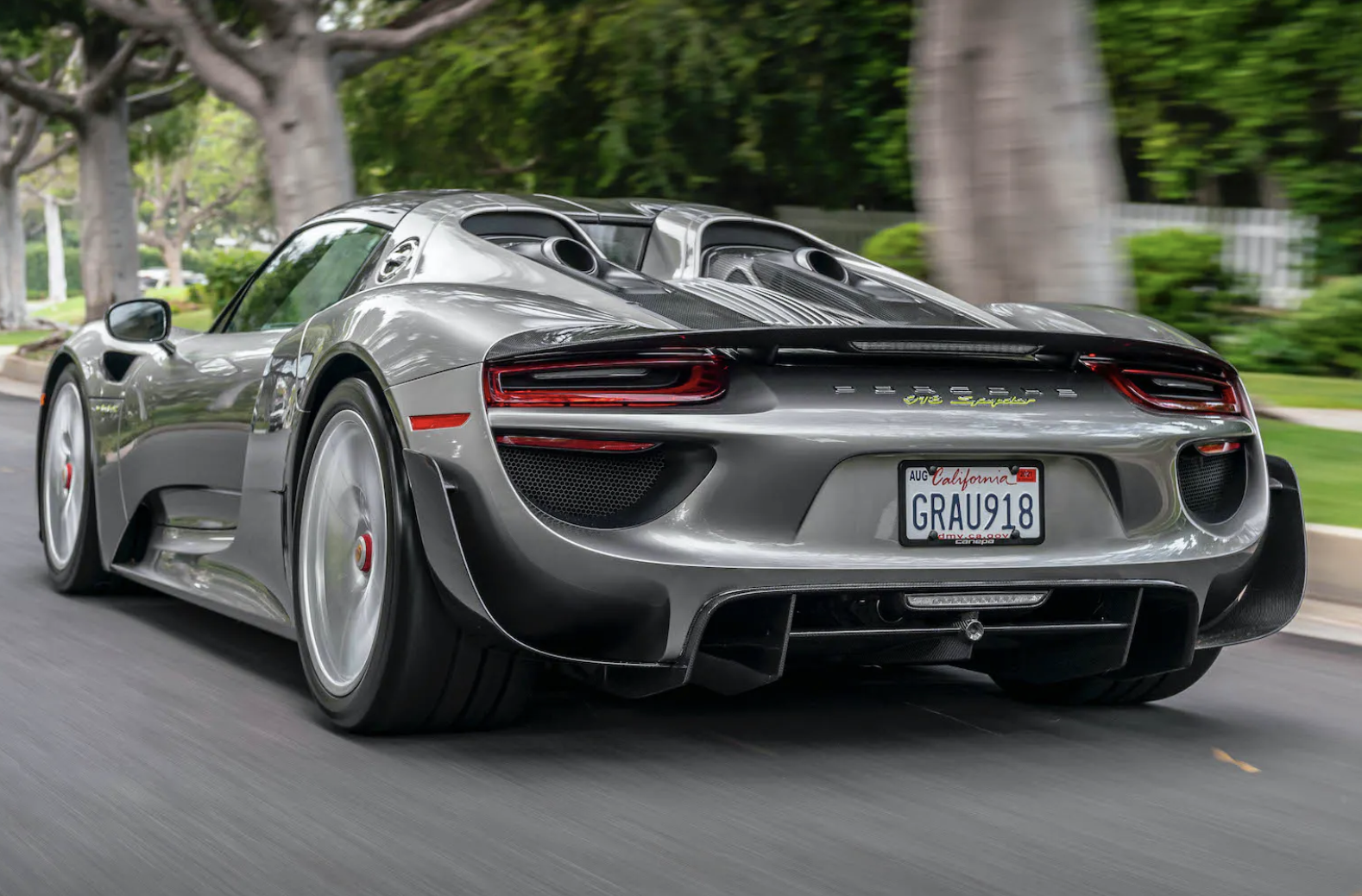 You can choose to use this power with 5 different modes including an E-drive mode which allows the driver to go up to 12 miles on just the electric motors alone. Of course one of the most important pieces of this luxurious supercar is the Weissach package which was an $84,000 deal factory option that gave the user access to magnesium wheels, an extended carbon-fiber rear diffuser, carbon-fiber windscreen frame, rear wings, and rear-view mirrors. As this is one of just 918 examples of the car produced the rarity increases with this selected option. This is an incredible car that is sure to bring the new owner insane value in a variety of ways the only question is, will that be you?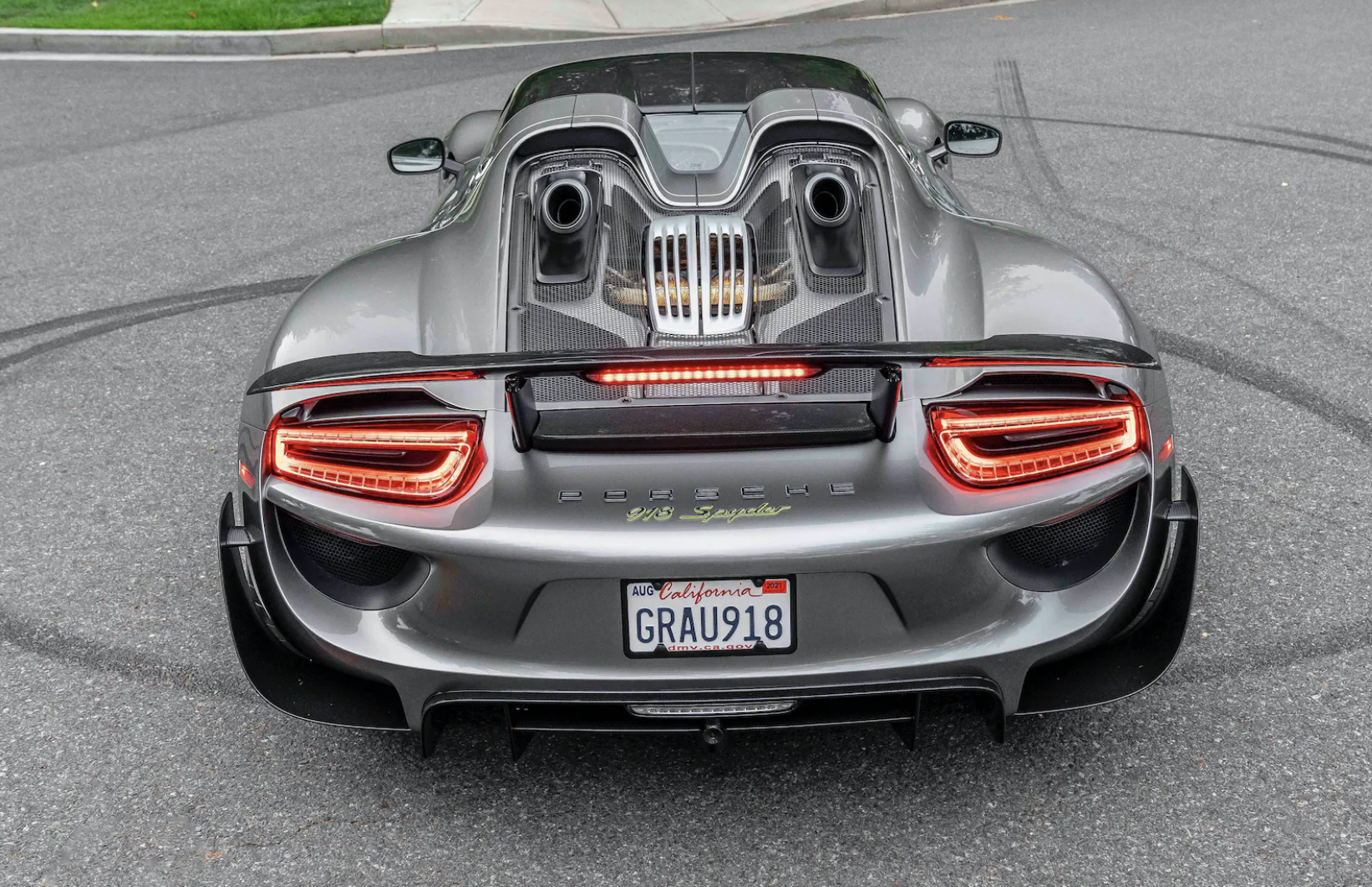 Now in the U.S., Collecting Cars is a 24/7 online auction. Unlike traditional auctions, cars are sold within 7 days in a safe, secure, and hassle-free process to a large audience of committed buyers. Best of all, it's free! There are no selling fees – so you get 100% of the hammer price. You also keep possession of your car until the successful buyer collects it.