We're not sure Pontiac would approve, but it's imaginative.
---
As rendering continues to rise in popularity among the online car enthusiast community, widebody kits and classic muscle cars are beginning to form a bond. This is present in the countless examples of flared-out classics coming from a variety of artists on Instagram. As is the case with this vintage 1970 Pontiac GTO Judge whose style and wide flares depict a trans-am racing vehicle.
Check out a different widebody GTO rendering here.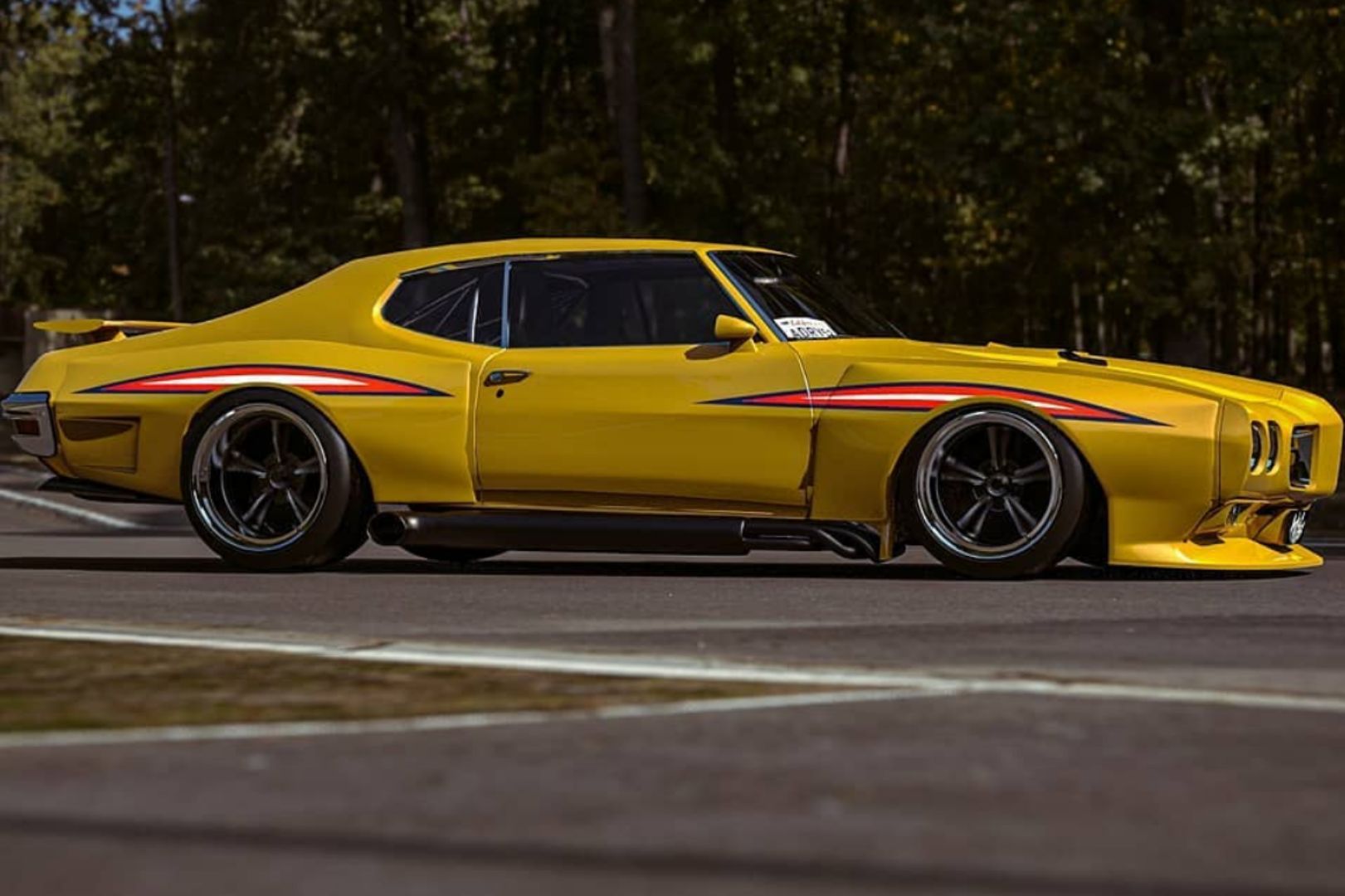 With the Judge being such a sought-after vehicle in the enthusiast space, there is something for everyone in this rendering. Classic GTO lovers will fawn over the sharp ridges and tough "Judge" fascia, while younger enthusiasts will be drawn to the large fenders.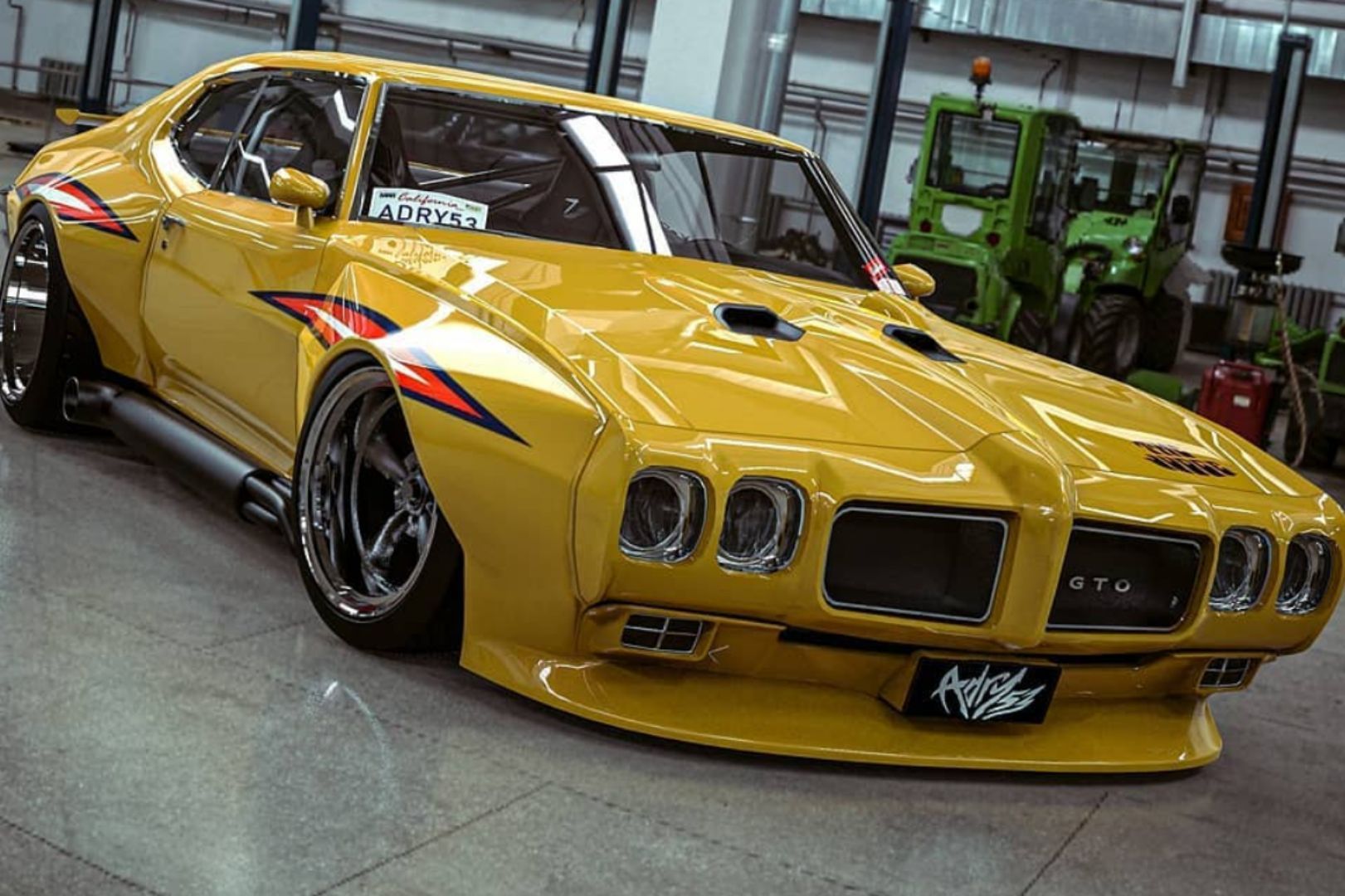 Inspired by the movie two-lane black-top, the vehicle has been finished in a bright yellow with red decals along the fender which allows the viewer's eye to travel down the body line. With a massive air dam and a front lip that looks like it belongs on the set of the Fast And Furious franchise, this American Icon has been converted into an insane attention-getter, although it's head-turning on its own.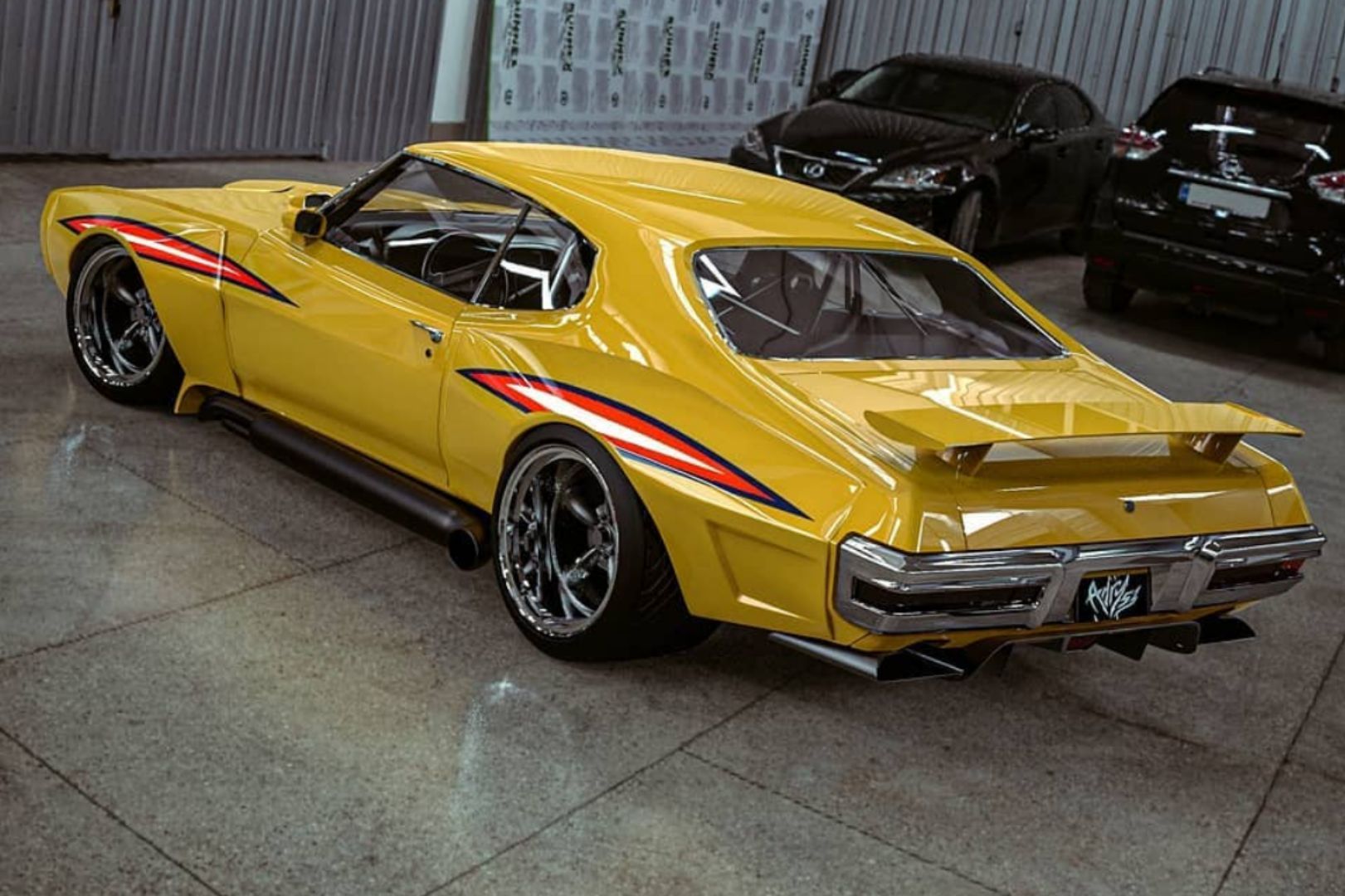 The tires wrap around a set of American Racing wheels that just barely miss the side exit exhaust. This hot rod is perfect for this exhaust setup as it combines both flare and American performance to create a classic example of automotive iconography. This rendering was made possible by adry53 customs who is also responsible for some of the most interesting muscle car renderings we've seen.