People have been inspired to remake or morph their favorite cars into something new, for better or worse, here are some highlights.
---
The last twelve months have not only limited people's abilities to actually build cars, but caused a lot of people to have way more time on their hands. Some people spent that time re-imagining some of our favorite cars, and without further commentary, here are some of the most...interesting.
Watch the latest Motorious Podcast here.
Challenger Hellcat Hearse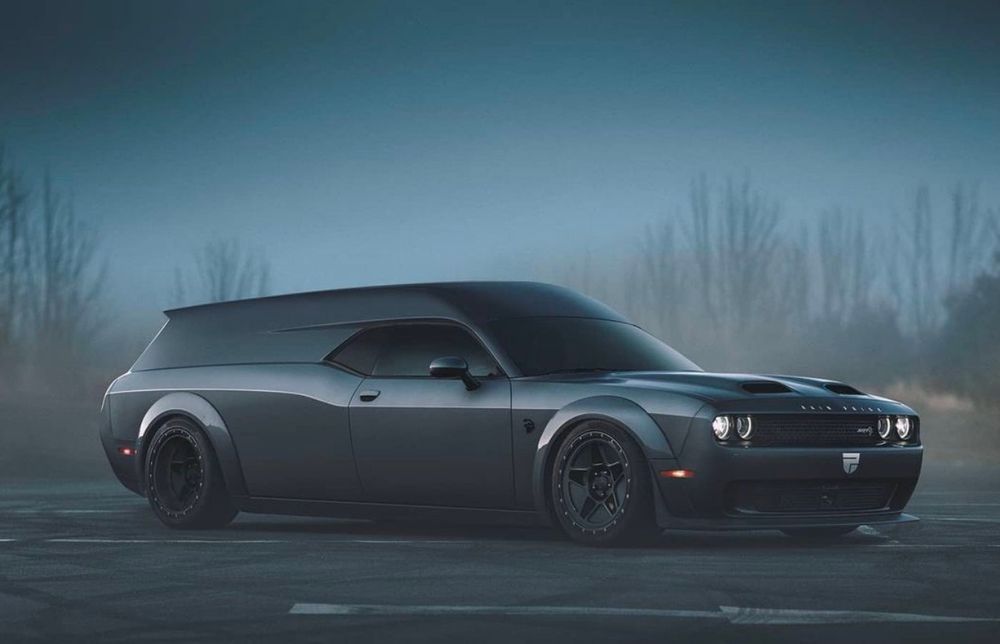 A lot of people take their final ride in a Cadillac or Lincoln hearse, but if you're of the persuasion that it's Mopar or no car, then you might be intrigued by this Dodge Challenger Hellcat Redeye hearse. Sadly, this is a rendering and not existent in real life… yet. We bet a mortuary could offer the Ride or Die package for those who want to go out of this existence with a bang. We're not joking, this might be one of the best ideas we've seen in some time.
Widebody Barracuda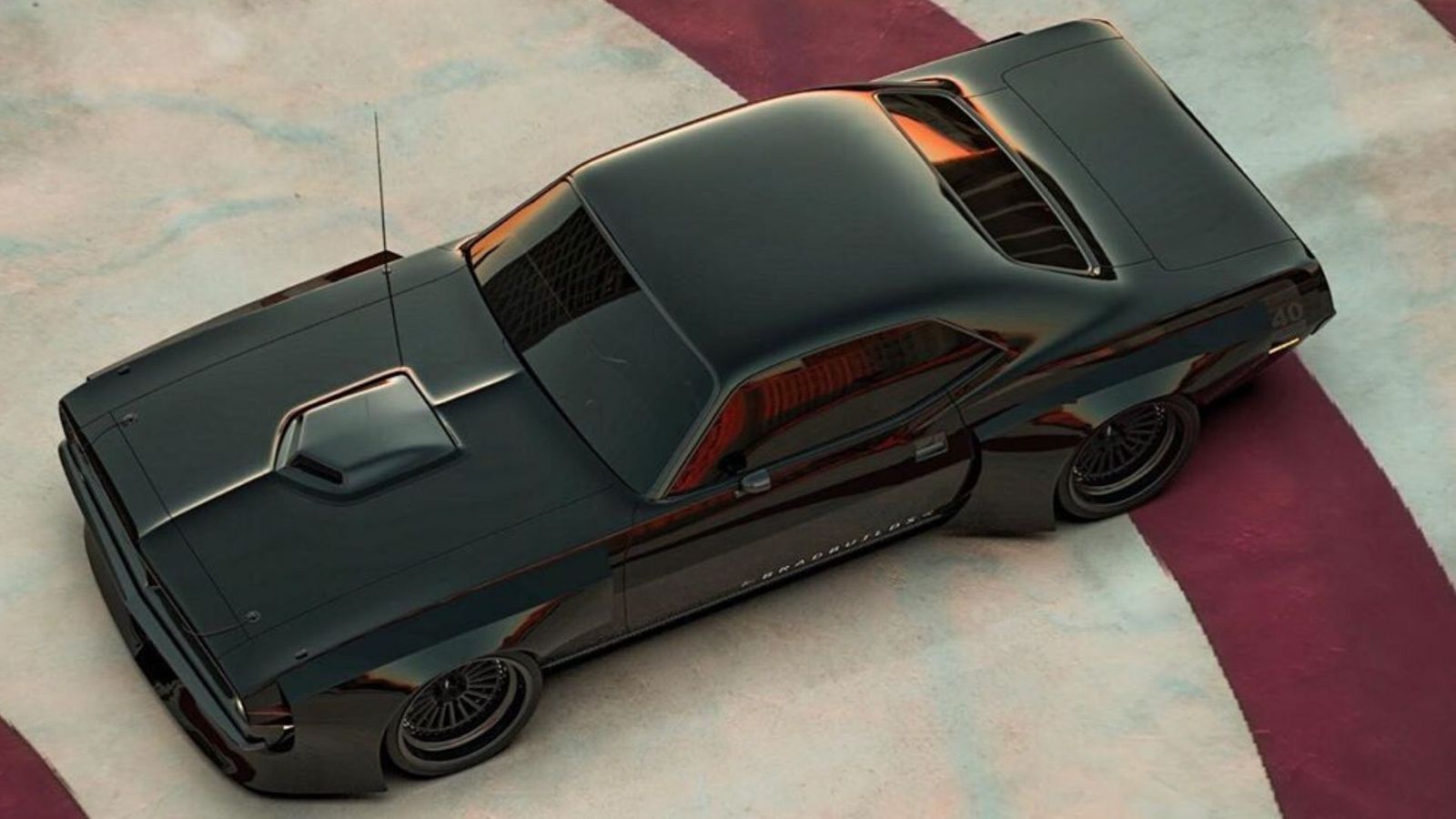 While the most obvious change to the car is the widebody treatment, there's a whole lot more going on in the picture. All the chrome trim has been removed or replaced with black for that murdered out appearance which was popular a few years ago. What's more, the shaker hood adds a little bit of 'Cuda-inspired flair. Or maybe this really is supposed to be a 'Cuda? It's difficult to know for sure, but the artist himself (we're assuming it's Brad) calls it a Barracuda. Feel free to debate which it's supposed to be, since we're open to suggestions here.
C8 Widebody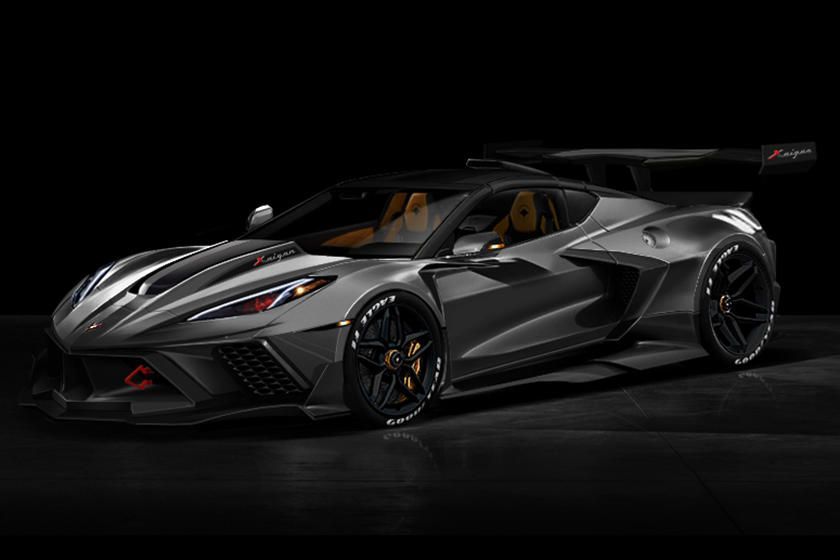 For the C8 owner left wanting more from the Corvettes newly found body lines, there have been very limited options thus far, which is not all that surprising. What's also not surprising is that most of these kits push the looks of the car even further toward a European inspired design and away from the Corvette's heritage.
Modern Firebird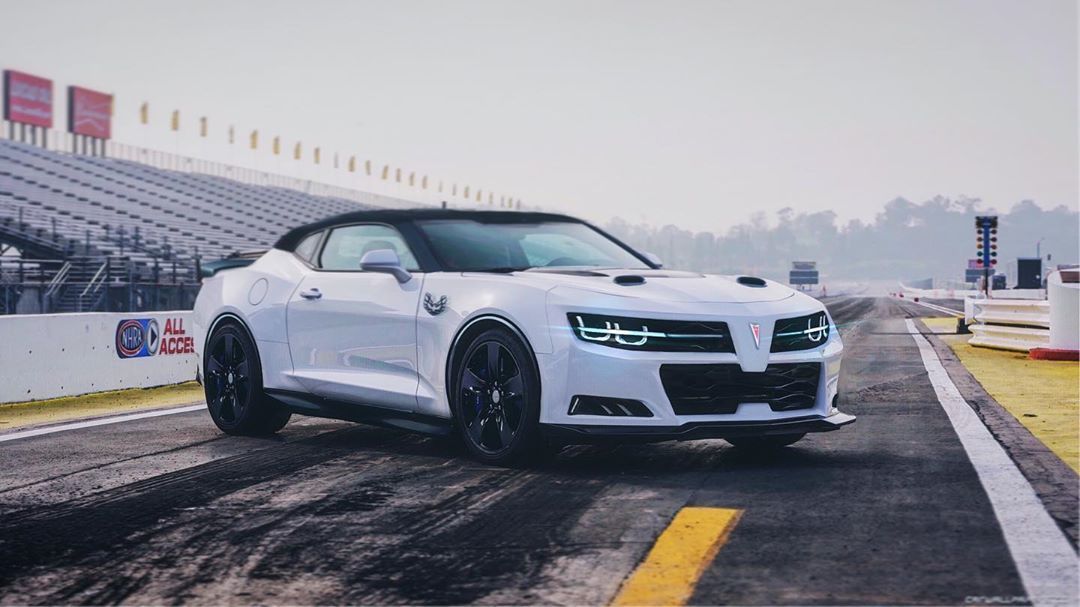 When it comes to modern muscle, one can easily spot cues from its 1960s and '70s predecessors. While the newer cars are usually more powerful, there's nothing quite like the body lines of a classic muscle car. Unfortunately, there isn't a modern Firebird considering that the Pontiac name was killed off in 2010. Lucky for us, the internet has plenty of talented digital artists that can whip up an incredibly lifelike version at the touch of their fingertips. That's what digital artist @Tuningcar_ps has done with his vision for a new Firebird that has been posted on his Instagram account.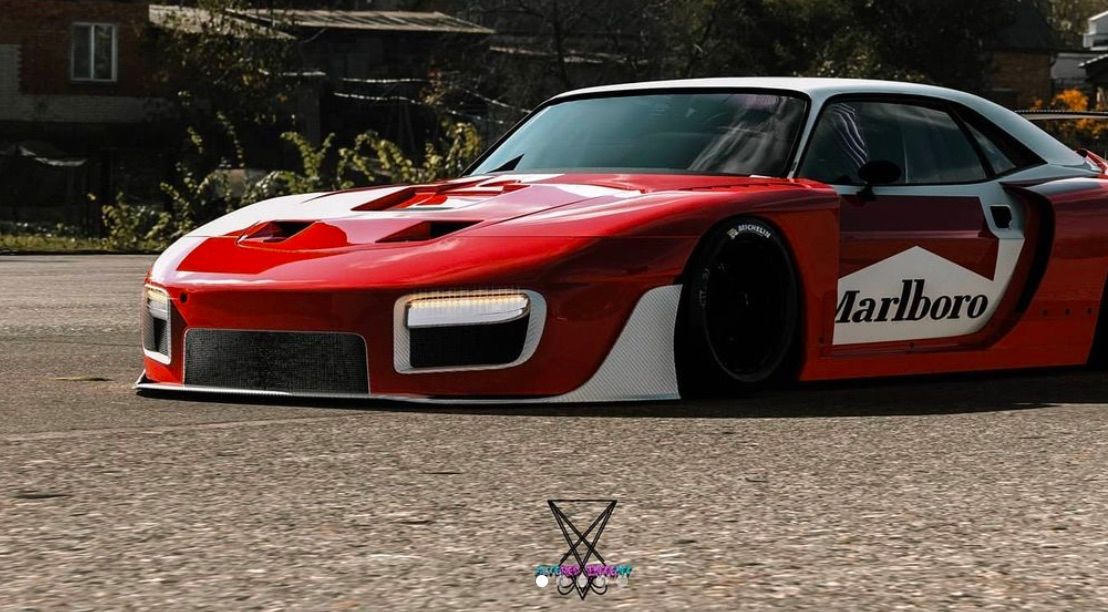 The artist who made this rendering, who goes by altered_intent on Instagram, claims this is the first slantnose '70 Dodge Challenger in existence. We haven't seen one before, so that might be accurate. However, if you know of one out there, whether a rendering or a real-world build, please let us know.
Dodge Challenger Ute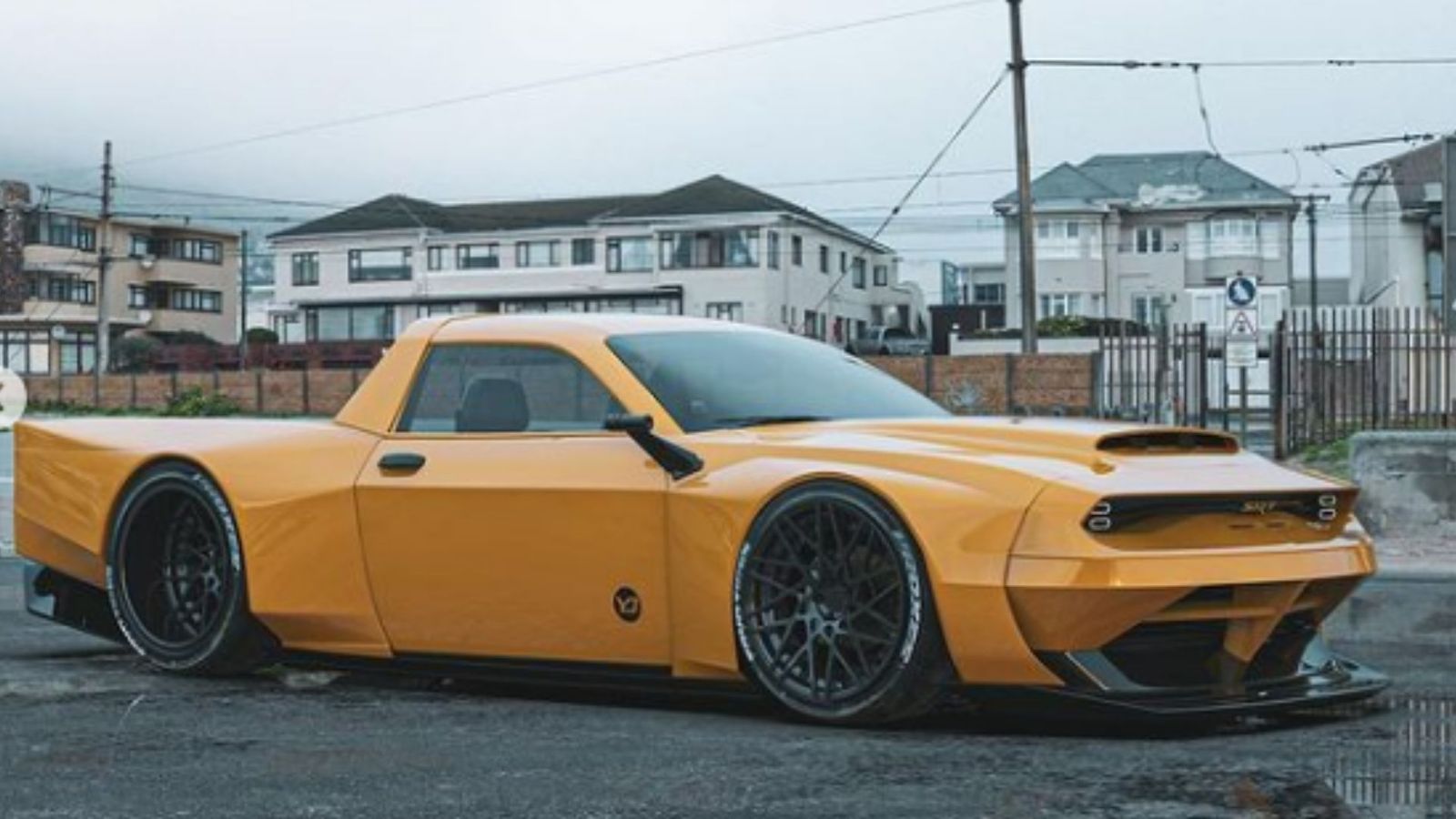 We already know you're likely throwing up at seeing this rendering of a Dodge Challenger converted into a ute and for that we apologize. However, the best way to defeat bad ideas is to shine a bright light on them, not pretend they don't exist. Renderings like this could turn into reality as misguided youths who spend too much time on Instagram find themselves in possession of a modern muscle car. We need to do something about this before tragedy strikes.
Turbocharged And Bagged General Lee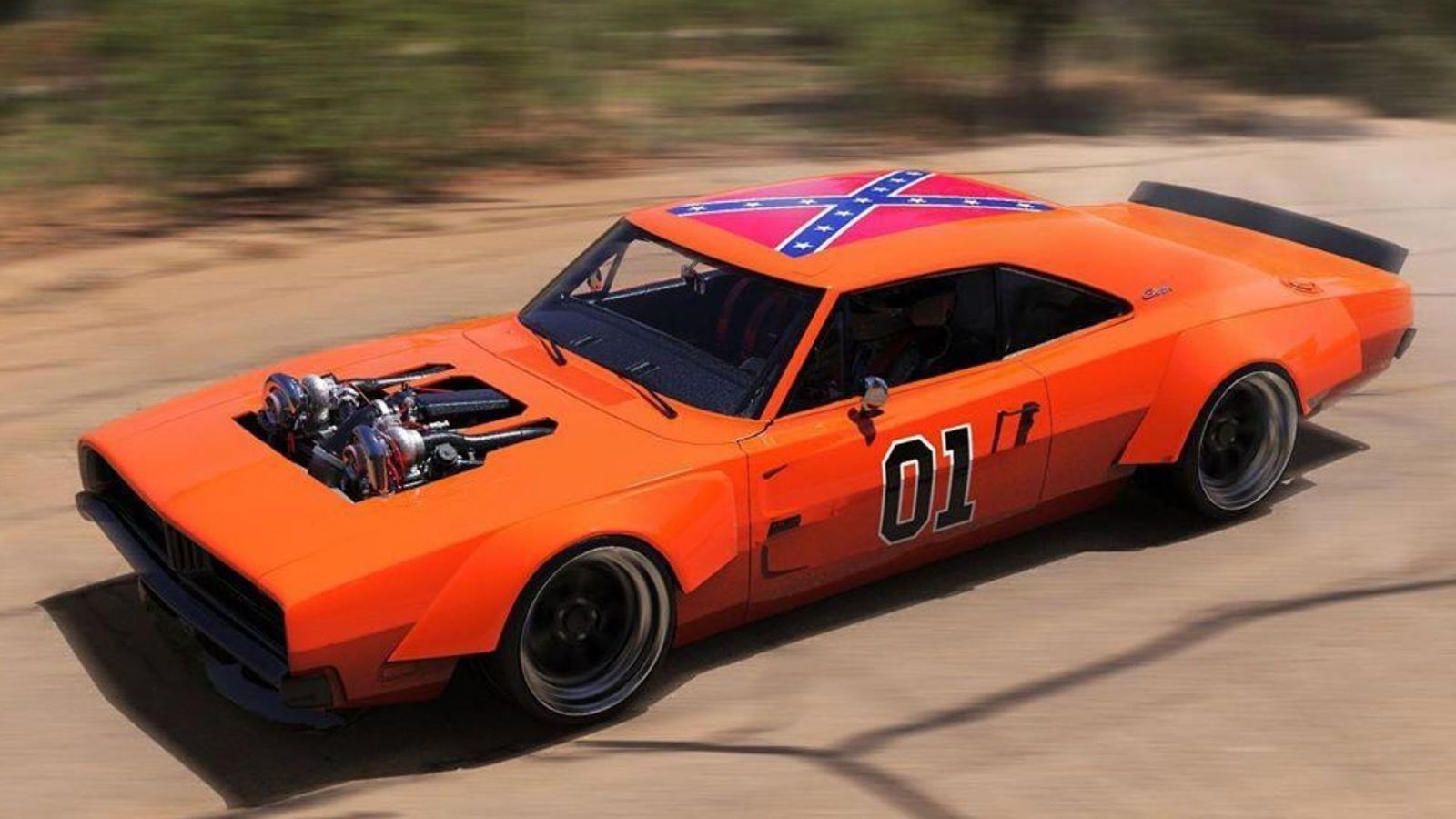 For many, The Dukes of Hazzard is a borderline sacred TV show from back before everyone started getting overly sensitive. The various episodes aren't intellectually deep and that's the point: it's just some good ol' boys having some fun with you along for the ride. Those overwhelmingly positive feelings are closely associated with everyone's favorite Dodge Charger, the General Lee. This is why messing with the beloved television car is a bold and maybe ultimately stupid move, depending on your viewpoint.
Dodge Charger Coupe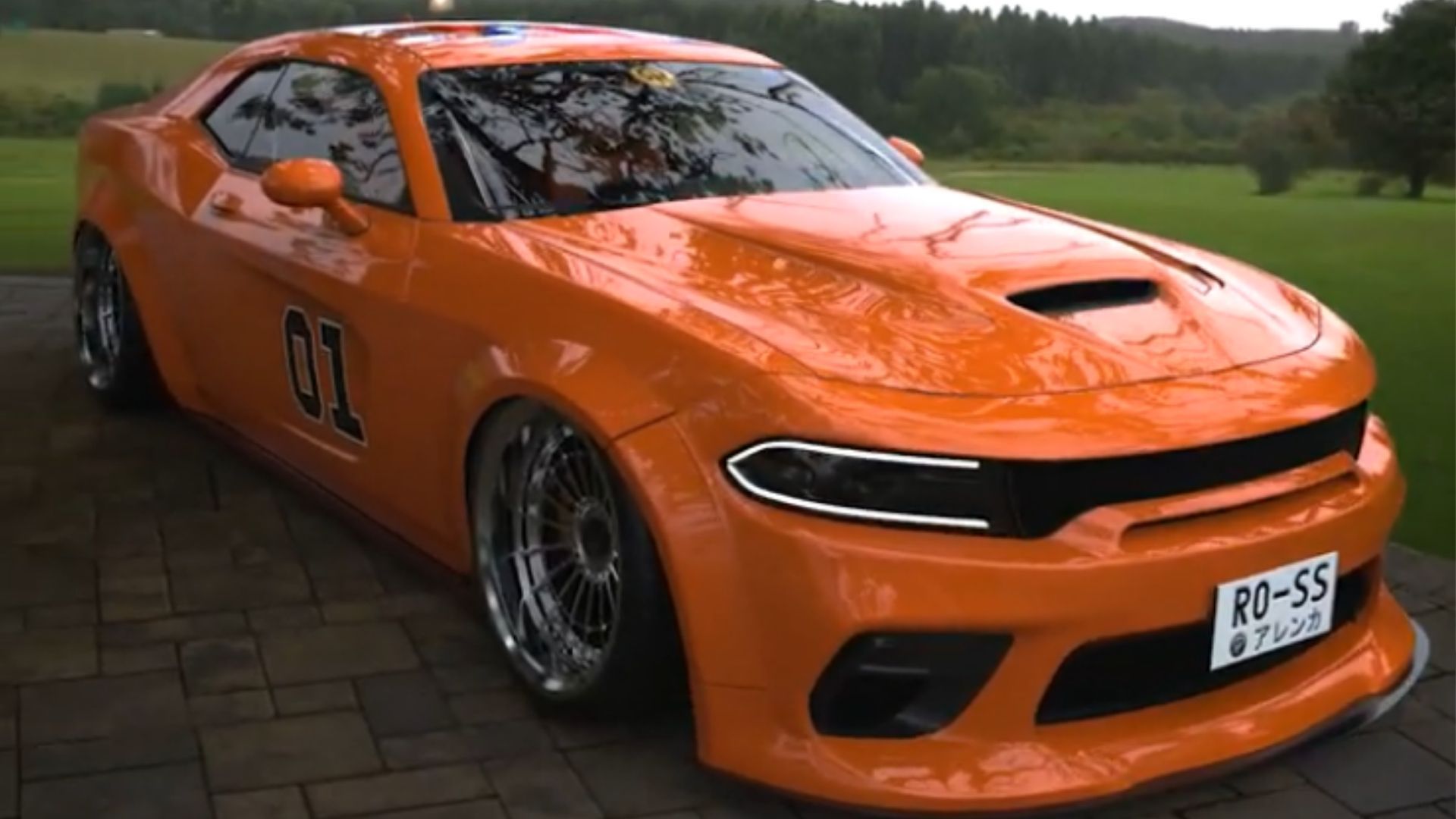 Purists will complain the modern Dodge Charger isn't a "real" muscle car because it has rear doors. They also really hate that the hallowed Charger name has been applied to a grocery getter, no matter if the Hellcat Redeye can blow the doors off pretty much anything on the road these days. Well, for those who obsess over the number of doors on a car, artist Rostislav Prokop has come up with a three-dimensional rendering of one with only two doors.
Pontiac Firebird 'Shark Mouth' Wagon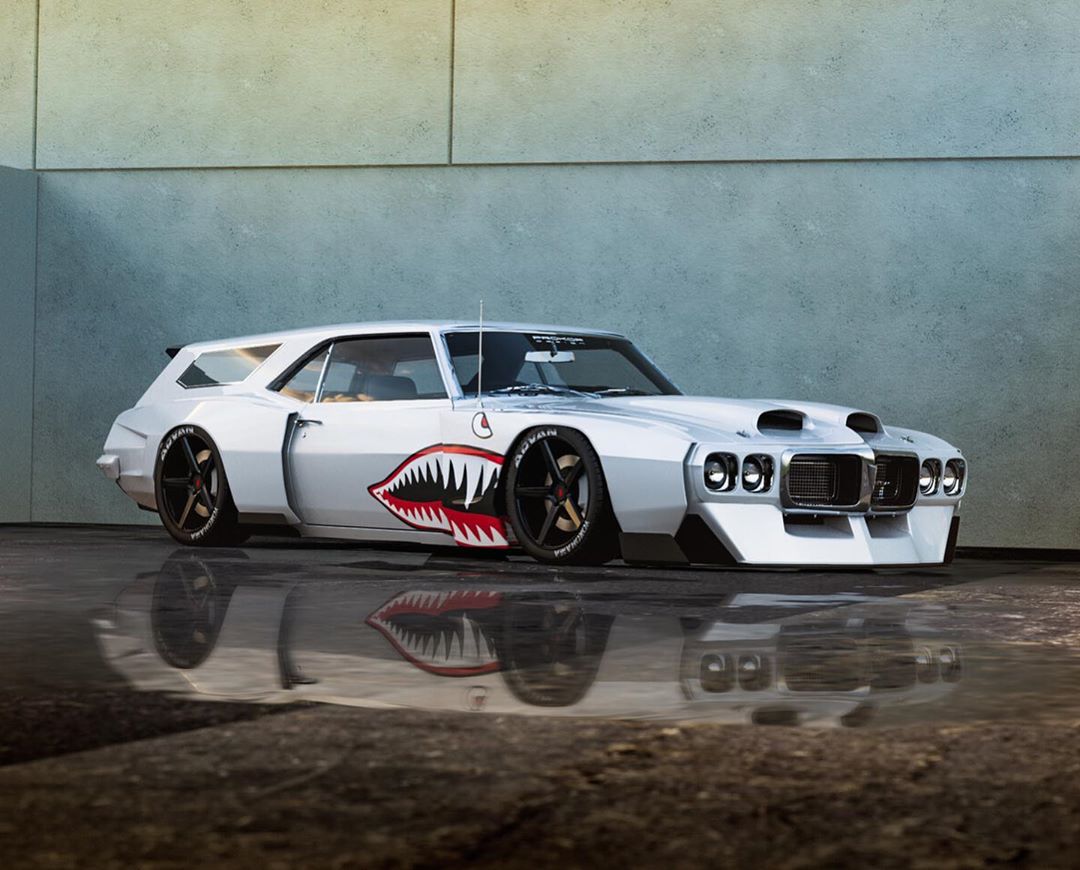 A digital artist by the name of Rostislav Prokop created this rendering of a wide-body Pontiac Firebird shooting brake with "shark mouth" livery. The "shark mouth" found on both sides of the car was used on American fighter airplanes during WWII.
AmericanMuscleCarZ.com loves Hagerty Drivers Club and we're sure you will too. For just $70 per year, members enjoy six issues of the award-winning Hagerty Drivers Club magazine, unlimited access to Hagerty Valuation Tools, answers to any and all automotive questions from Ask Hagerty, VIP perks at events across the country, exclusive automotive offers, 24/7 emergency roadside service and so much more. What's more — it's a great deal. Using just one or two of the Drivers Club benefits easily pays for the cost of membership for the entire year. Need new tires? Automotive event tickets? The most up-to-date vehicle values? Hagerty Drivers Club has you covered. Ready to ride? Join the club.