Is this a good change or a completely failure?
---
Some artists just can't leave classic American muscle cars alone. That's not all bad, because it shows the wide appeal of the machines we love, but sometimes they push things in a direction enthusiasts might not like. Lately, a trend has been to give everything a widebody treatment, and that isn't always a good thing. One of the biggest proponents of this artistic expression is Rostislav Prokop, a freelance 3D animator and designer. The guy's Instagram account is just loaded with all kinds of widebody cars, including both modernand classic vehicles from just about every country that makes vehicles. Some people really love his work, but we're more interested in seeing what everyone thinks of these widebody 1969 Pontiac GTO renderings.
Not only are there three different paint jobs, but if you study these creations closely the body kit on each one has different features from the other two, plus some other differences.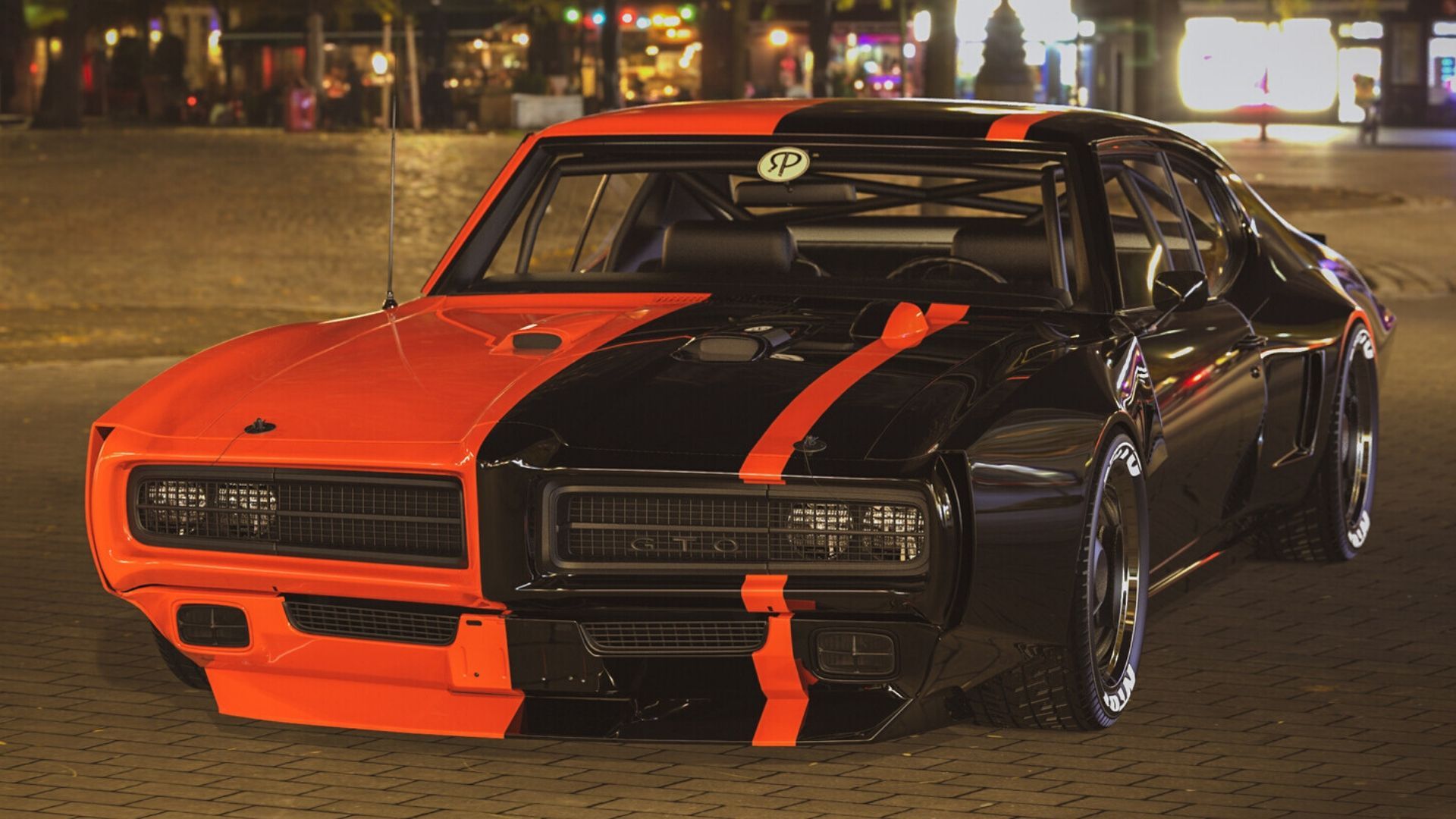 Perhaps the most striking, and not necessarily in a good way, is the rendering Prokop calls Two Face. Apparently, that's because the car is painted one color on one side and one color on the other, with a stripe on only the black side. Also, he might be a fan of the Batman villain – we don't know.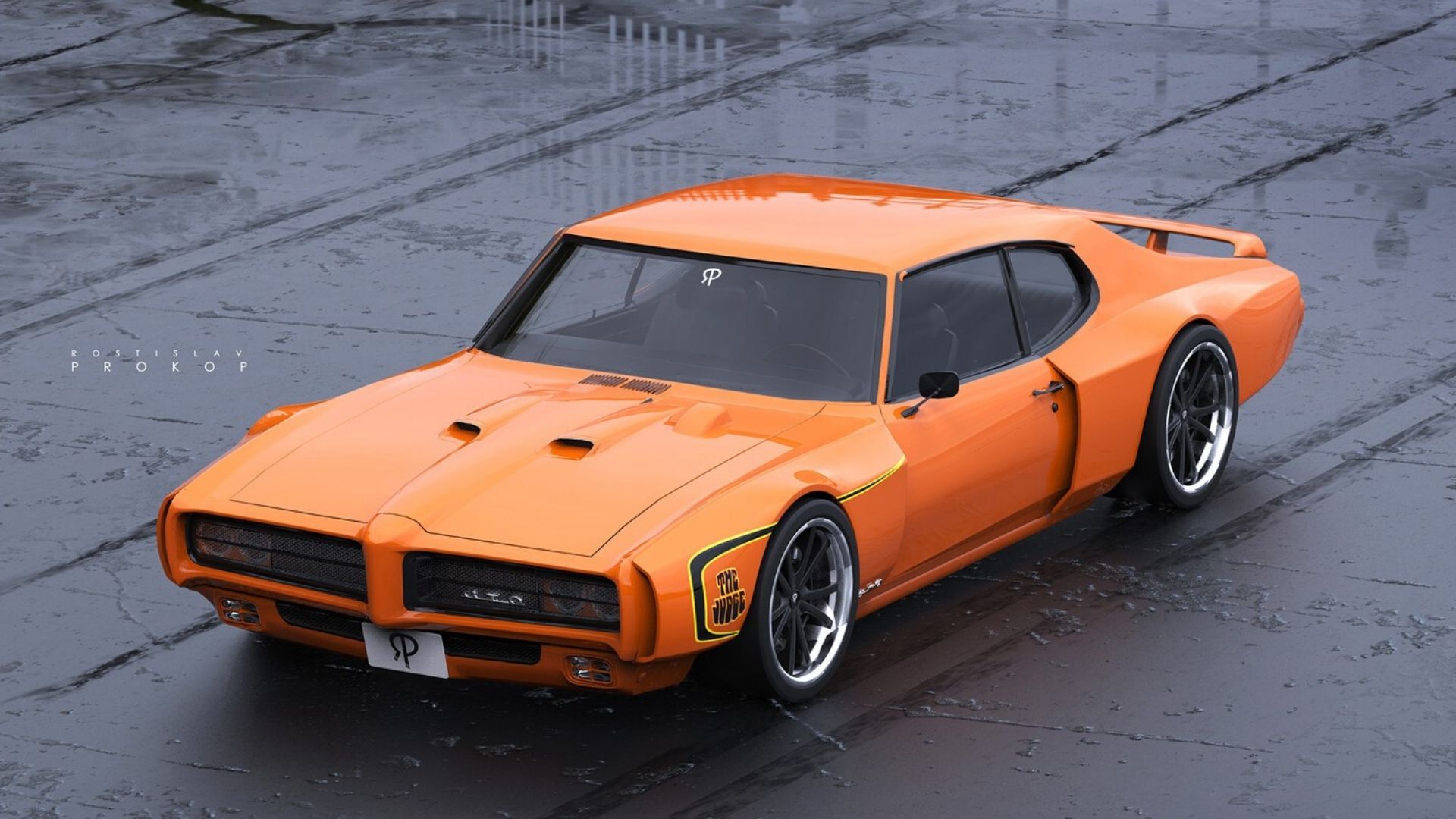 Another rendering keeps things looking a little more classic with an orange paint job and The Judge graphics. Something tells us it's not going to make purists happy and that shouldn't really surprise anyone.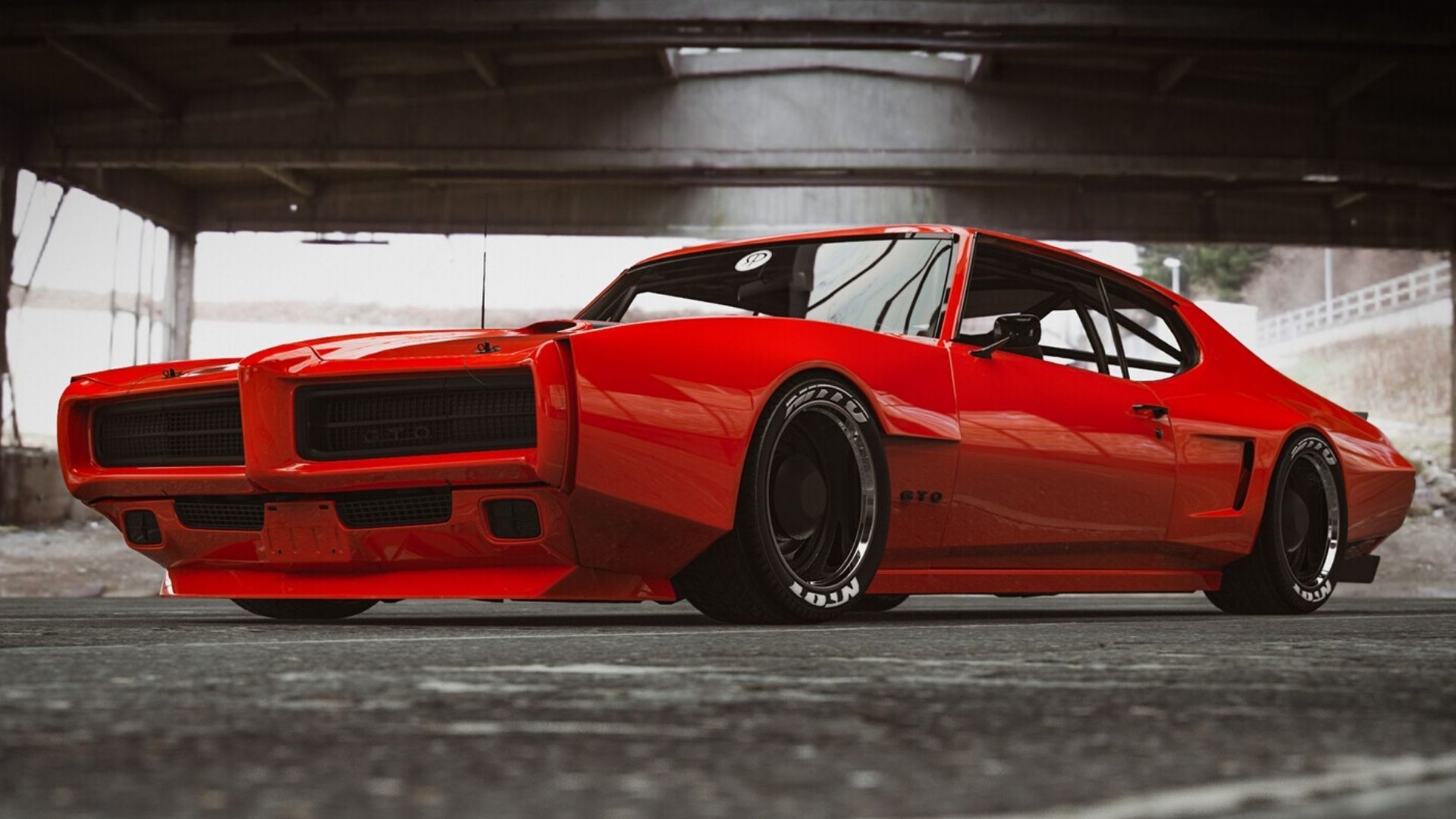 The most modern-looking of the bunch is just plain red with all the badging removed, save the GTO badges on the front fenders and trunk lid (but those are black). Like the other two, the Pontiac has been lowered so it can scrape bottom on driveways and to eliminate wheel gap, keeping the large wheels and tires tucked in so close to the widened fenders a gnat probably couldn't get comfortable in what little space is left.
What do you think of these renderings? Are you a fan? Or are you relieved these are just digital tweaks and don't exist in the real world?