Artist Abimelec Arellano creates reverse Hot Wheels renderings.
---
Hot Wheels have been around forever and even grown adults hold them near and dear to their hearts still adding to the collections they've started since they were kids. Sometimes the thought of what one would look like as a real life car has crossed our minds. Artist Abimelec Arellano decided to bring one Dodge Challengers Hot Wheel to life as a rendering.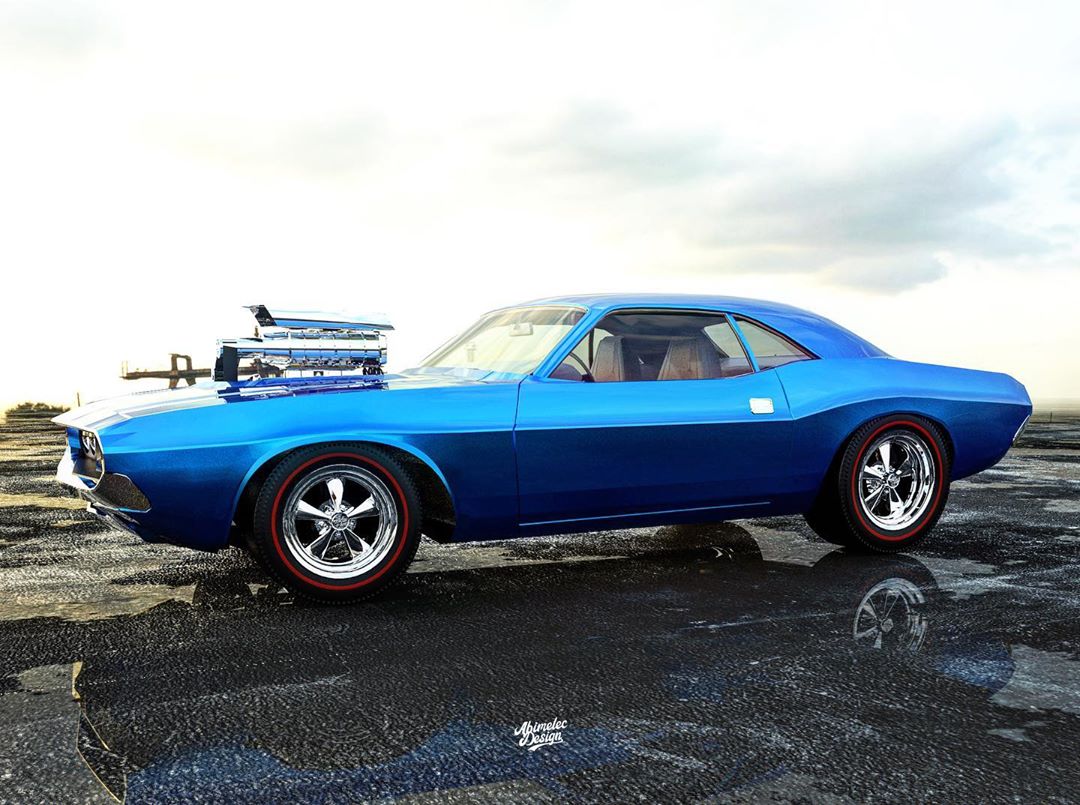 Arellano put his skills to work and brought to life this muscle car based on the very first Hot Wheels toy ever created, the Sweet Sixteen Dodge Challenger that came out around 1968. This build would undoubtedly be a sight to see in real life, and it is interesting to see it as a rendering depicting a real deal car.
This Mopar is painted in a bright Blue and features those 5-spoke Cragar wheels, giving it that old-school muscle car appeal. The car looks like it would fit right at home on the drag strip with big rubber featuring red sidewalls.
"As many of you, I grew up playing with die-cast toy cars [...], like the original Sweet 16 from 1968. These have always amazed me, with their apparent simple style but thoroughly modified proportions, wacky, but freaking cool," the artist says on his Instagram post that shows off this Challenger creation.
Demanding attention is the big HEMI V8 engine that spills from the engine bay thanks to the huge blower protruding toward the sky. A reverse Hot Wheels contraption, this rendering has us wanting more art like this. We hope to see an old Ford or Chevrolet that also looks as if it is ready to dominate the drag strip. In fact, there are quite a few of the Hot Wheels in mind that we would not mind seeing brought to life in this amazing pixel art by Abimelec Arellano.
Source: Autoevolution
Read More Muscle Car News Here...