This video tour is lead by none other than Beau Boeckmann.
---
With many people staying home and not only spring break but now summer vacation plans canceled, you're probably feeling more than a little stir crazy. One way to combat that is to check out some amazing car sites remotely through the power of modern technology. Petersen Automotive Museum recently posted a video tour of the Galpin Collection lead by Galpin COO and President Beau Boeckmann of Car Kings fame for your entertainment.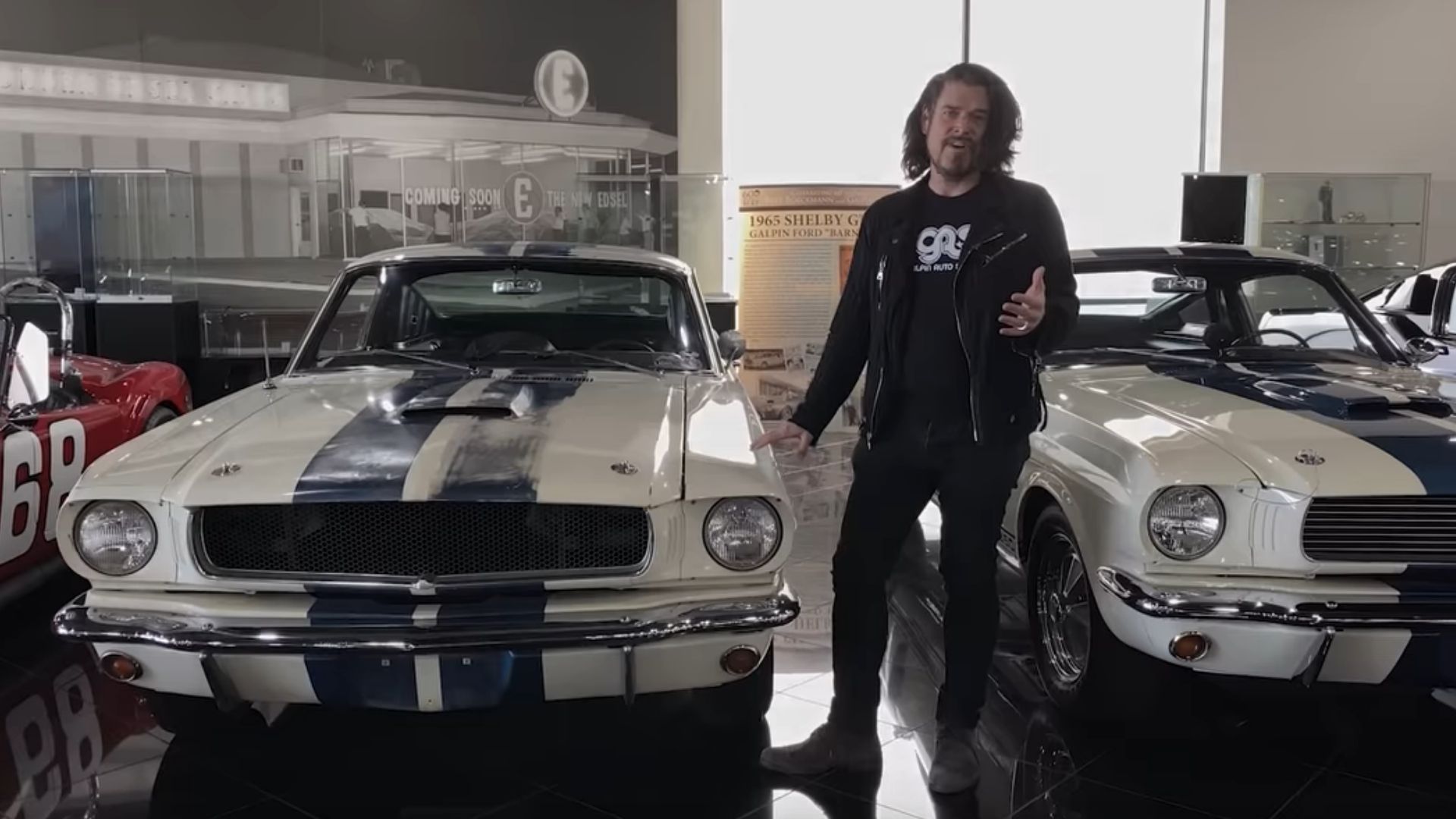 As you've probably come to expect from Boeckmann, the cars in the Galpin Collection are eclectic and unique. Anyone who's been watching Car Kings has seen not only the excellent skill displayed by the shop, but also the fact it goes for some of the strangest, downright bizarre vehicles like the Bathtub Hot Rod.
The tour starts out with the very old and very rare 1897 Leon Bollee, a tricar powered by an 882cc horizontal single-cylinder engine. Boeckmann says he believes it to be the first true sports car, but you'll have to watch the video to see why.
Among some of the interesting rides Boeckmann shows off is a Trans Am Pinto, Lil Red Wrecker, a Maverick Funny Car, and Mach 4, a four-engine Mustang. There's also a Mystery Machine tribute, several micro cars, Lagondas, a flying car, and so many more. You'll be hitting pause on this video a lot since Boeckmann just walks past amazing cars left and right, highlighting only a few.
There are many other amazing cars in the collection, like the 2019 Ford GT Heritage Edition used to kick off the first episode of Car Kings. That's the fastest vehicle Galpin has on the showroom. Galpin has more classics than modern cars, like the 1965 Shelby GT350 in original condition.
If you could have just one vehicle out of the Galpin Collection, which would it be? Leave a comment below and let us know.
Learn More About Car Kings