This bizarre TV vehicle is on full display for tonight's episode.
---
We've covered some of the other cool cars featured on the new Discovery Channel series Car Kings and they're all pretty cool. The episode airing tonight will show off the restoration work Galpin Auto Sports has done on Lil Red Wrecker, a George Barris build you might know from the TV show Sanford and Son.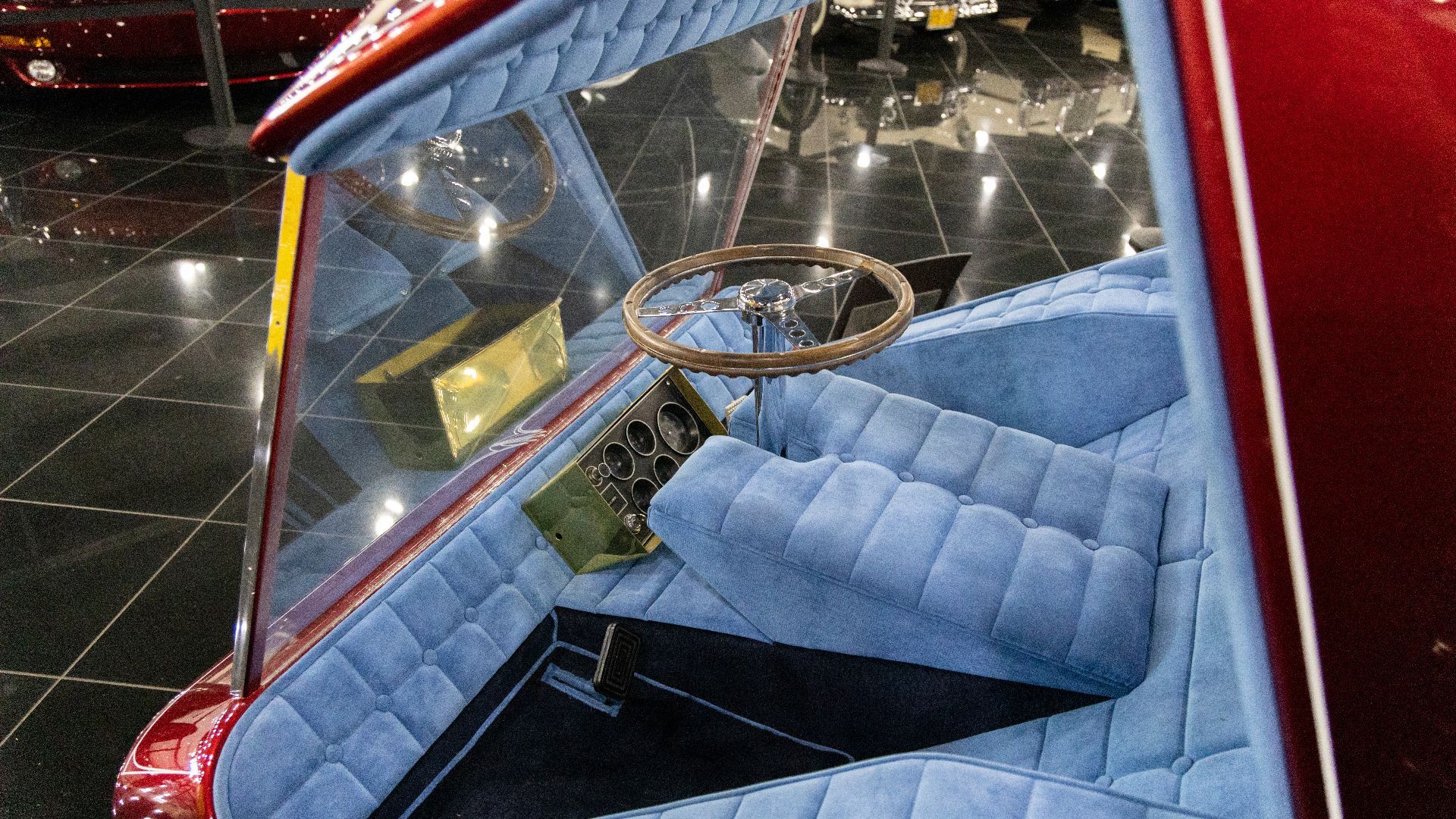 Original built in the 1980s, Barris made the body by hand using metal. What's most shocking about the design is the tilt-style front cab with the tinted roof window, which for taller drivers almost functions as a second windshield. Like a McLaren F1, the steering wheel is perfectly centered. On the right is the power brakes, while the hydraulic gas pedal is on the left. Just imagine trying to drive this thing.
Adding to the odd and fun nature of Lil Red Wrecker is the midship supercharged 392ci Chrysler engine. It sits exposed in front of the towing rig, so Barris chrome plated the engine to add to the showiness of this vehicle. That pairs nicely with the crushed blue velvet and wet-look antique vinyl interior.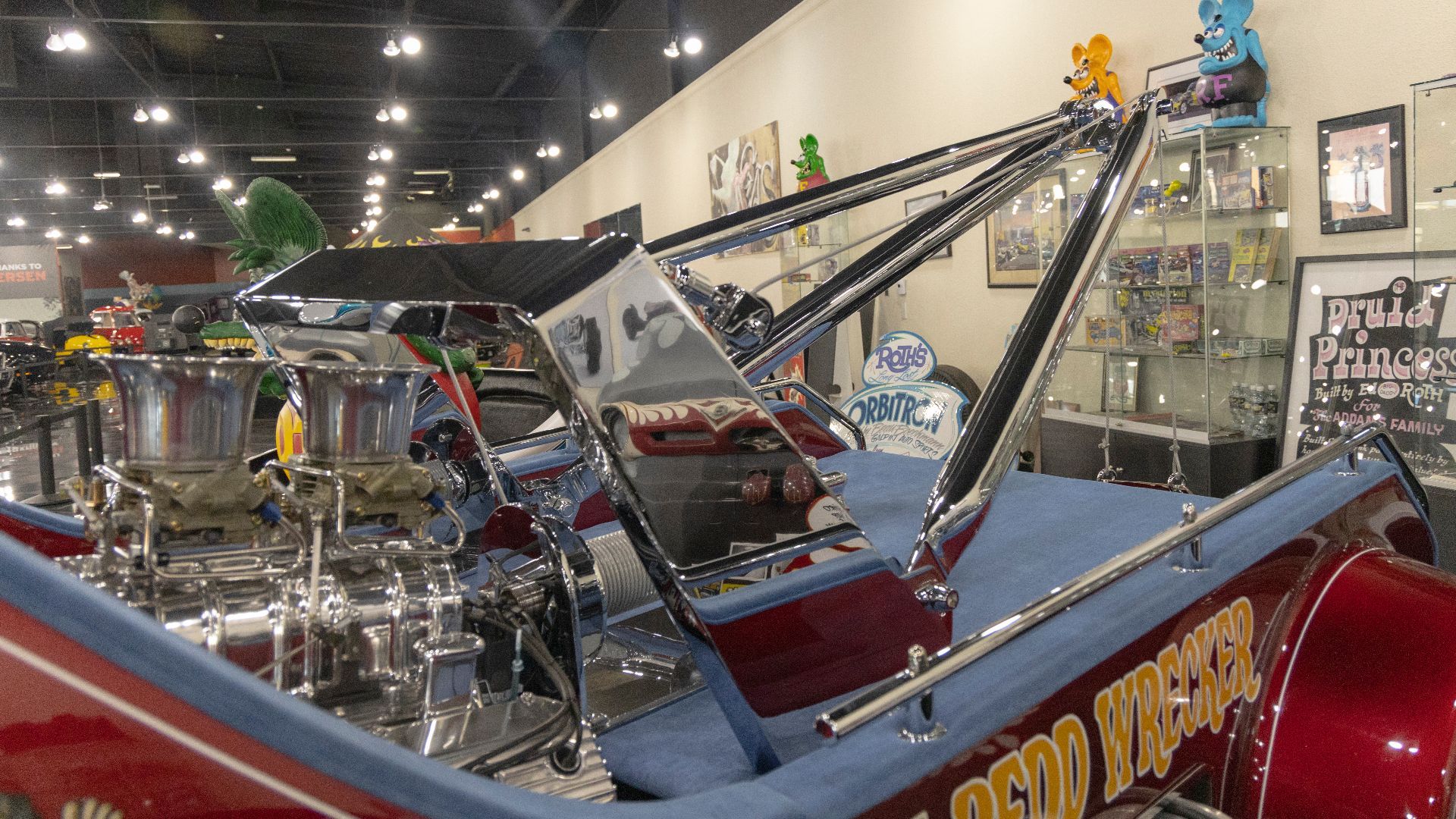 Barris topped this all off with chrome plating on the tow rig, plus Formula Super Stock tires wrapped around chrome wheels. Kandy Red over a Sungleam platinum underbase, plus pin striping and gold leafing for the side logos top off the flashy looks. The fact Galpin was able to return this oddity to its former glory is pretty amazing.
After tonight's episode, Car Kings will zero in on some other interesting vehicles like The Wishbone and the famous Brubaker Box. This eclectic mix of vehicles is what you can expect from the show, keeping things interesting and different, instead of settling into a rut, an unfortunate problem with so many car shows.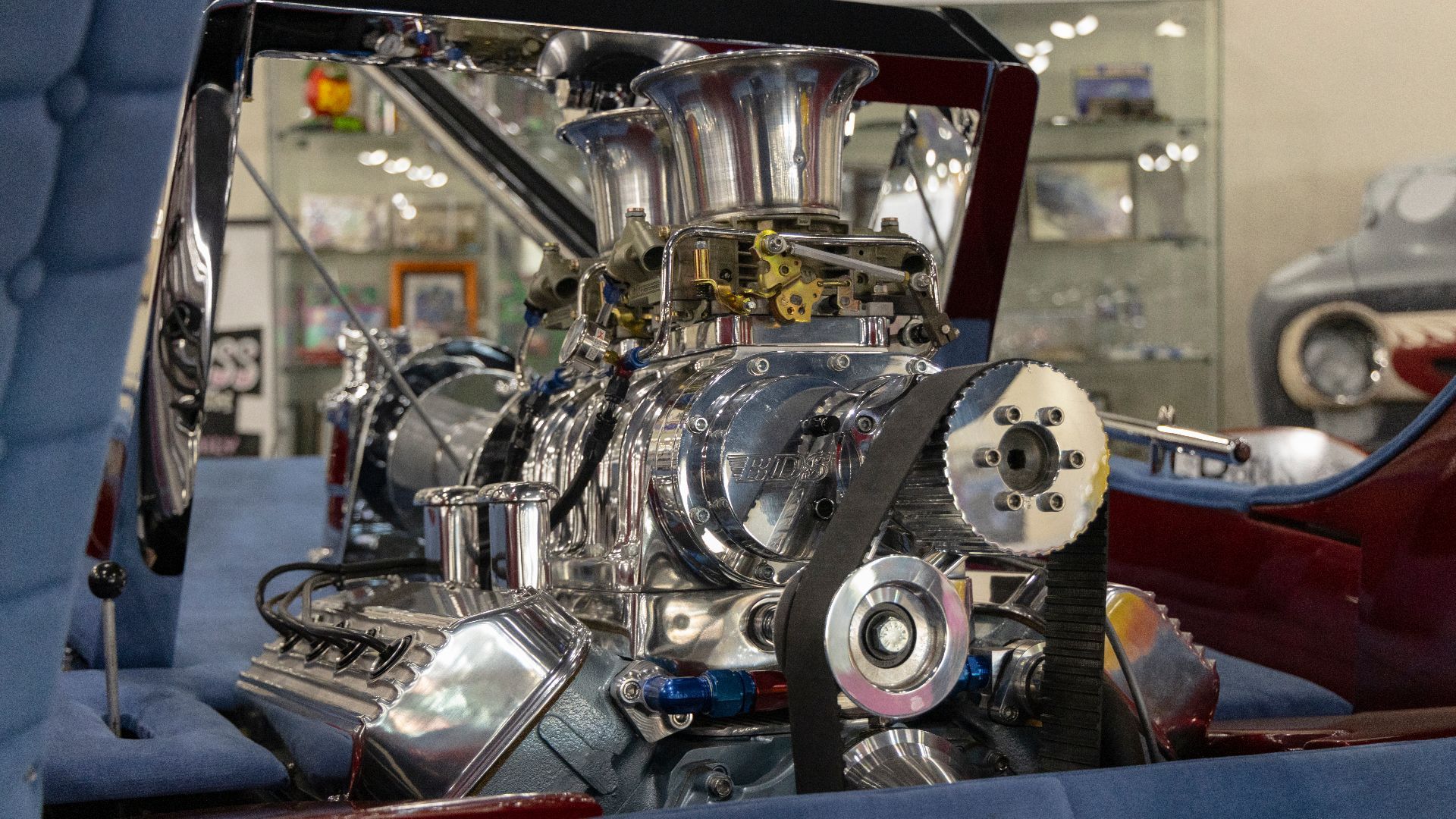 If Galpin Auto Sports sounds familiar, it might be that you remember when the shop was featured on the MTV series Pimp My Ride. Episodes of Car Kings air every Monday at 10 pm PT/ET on Discovery Channel, or you can see the first few episodes for free on the Discovery website.
More Car Kings