Being stuck inside doesn't mean you can't go anywhere.
---
With countries, states, provinces, cities, etc. shutting down and many people voluntarily staying away from others during the coronavirus outbreak, keeping yourself sane is a challenge. Fortunately, car fans have quite a few options. If you're not into the X-Box races being broadcast online but instead want to see some cool cars while learning about automotive history, you're in luck. Quite a few excellent auto museums offer online tours of one form or another, allowing you to "get out of the house" without leaving your couch.
To check out all the museums on this list would take a long time, so that will help chew through those hours upon hours you have to burn.
National Corvette Museum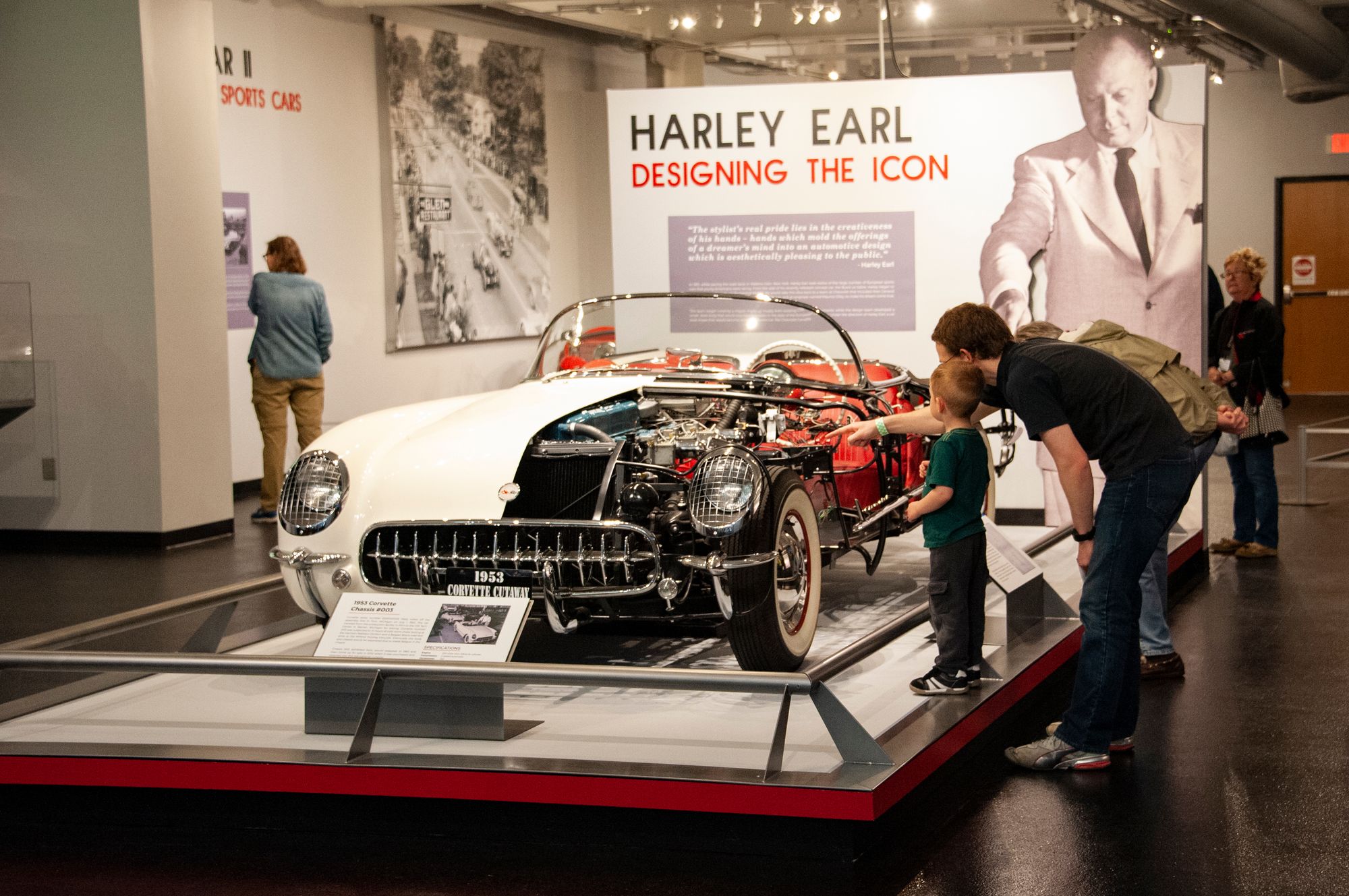 One of the holdouts when other museums were closing down, the National Corvette Museum finally shut down after March 18. Just because you can't go to Bowling Green to get your Chevy Corvette fix doesn't mean you're doomed. Thanks to the wonders of Google Street View you can see why so many flock to this facility, including the infamous sinkhole display.
Lamborghini Museum
Several years ago Lamborghini made waves by opening up its famous museum to the public through Google Street View, allowing you to virtually tour it here. "Walking" among all those geometrically-wild historic cars is fun, but if you're interested in a video tour, there's an unofficial one available on YouTube.
The Porsche Museum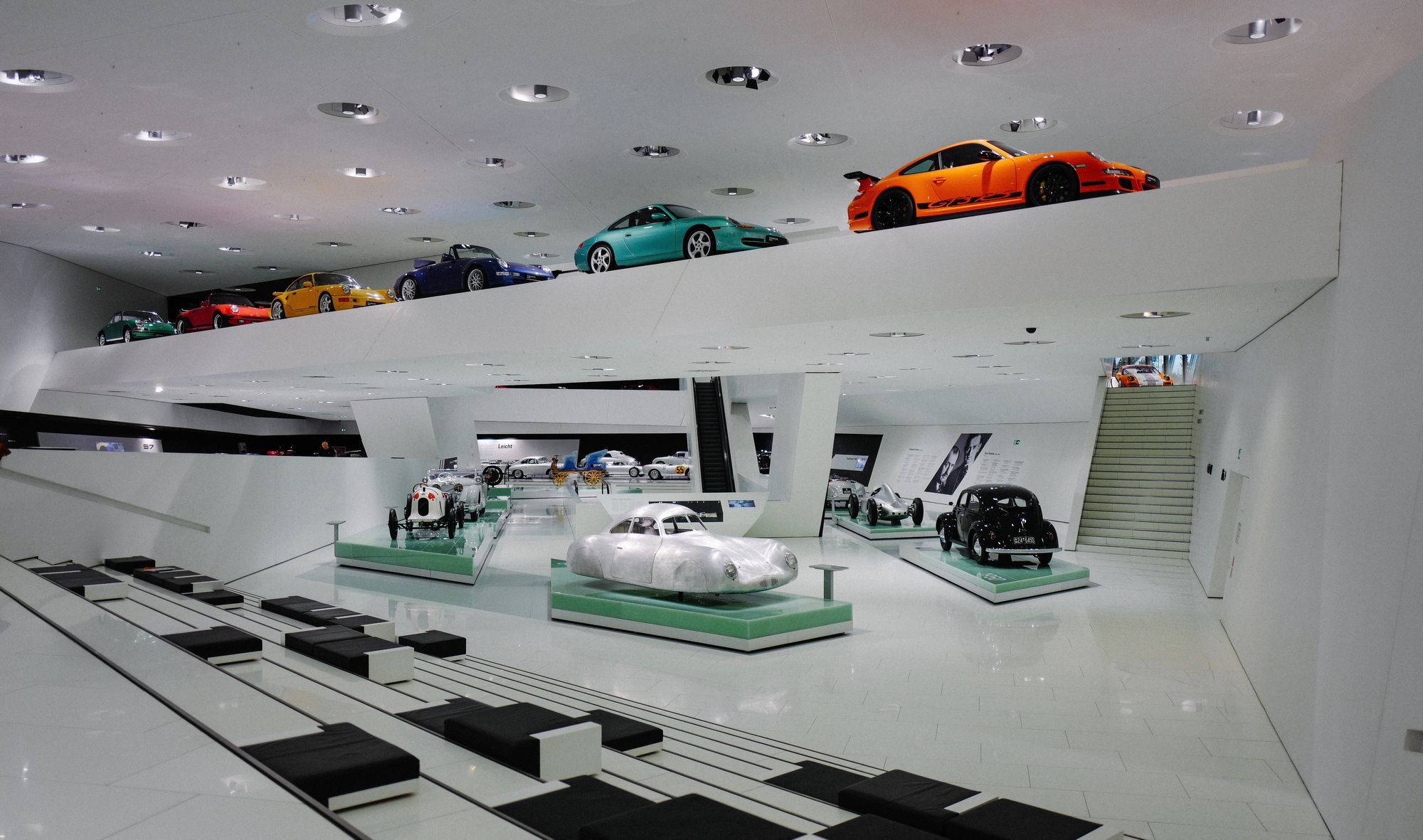 Regarded as one of the best car museums in the world, the Porsche Museum bristles with amazing vehicles, displays, and architecture. That includes those ultra-famous cars like the Porsche 917 Pink Pig and even a wall that's a giant touchscreen. You can get a feel for what it's all about by watching a YouTube video of Shmee150 touring the facilities and talking about the cars. If he annoys you, just hit mute and try not to look at him, because The Porsche Museum doesn't have a digital tour option online, so this is as close as it gets.
Mazda Museum
This outbreak is opening up all kinds of doors that are normally closed, including the Mazda Museum. Normally you could only see inside with a reservation. On top of that, the whole thing has been shut down since December for renovations and won't open against until June. But you can tour portions of the place online through Google Street View by visiting here. Let's hope the opening date of the entire remodeled museum isn't pushed out further, but this will tide us over until then.
The Petersen Automotive Museum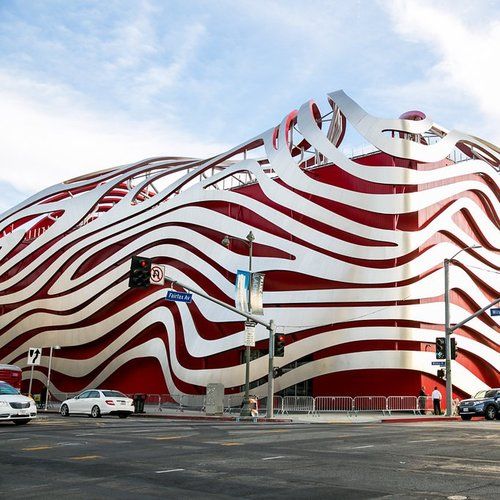 A premiere car museum in the heart of Los Angeles, The Peterson Automotive Museum is a favorite destination of many gearheads. It not only has all kinds of historic cars, it also boasts quite a few iconic vehicles from movies and television. To help tide you over during the outbreak, the museum is offering a tour of the Vault, the secured underground portion which features over 250 impressive, rare cars. An in-person tour isn't cheap, but you can do the virtual one for a mere $3 here.
Toyota Museum
One of the most surprising things about the Toyota Automobile Museum is that it not only features oodles of historic Toyotas but also Chevrolets, Mercedes-Benzs, Porsches, Nissans, Volkswagens, and more. Its' a celebration of the history of the automobile. Unfortunately, you can't drive the cars on the museum's incredible track, but you can take a Google Street View tour of the extensive facilities.
Lane Motor Museum
Located in Nashville, Tennessee, this automotive museum is a collection of the oddities of the car world. You can see three-wheelers, extremely tiny cars, flying vehicles, and even a replica of the Aero-Sled. Thanks to Google Street View, you can virtually walk through it all.
Mercedes-Benz Museum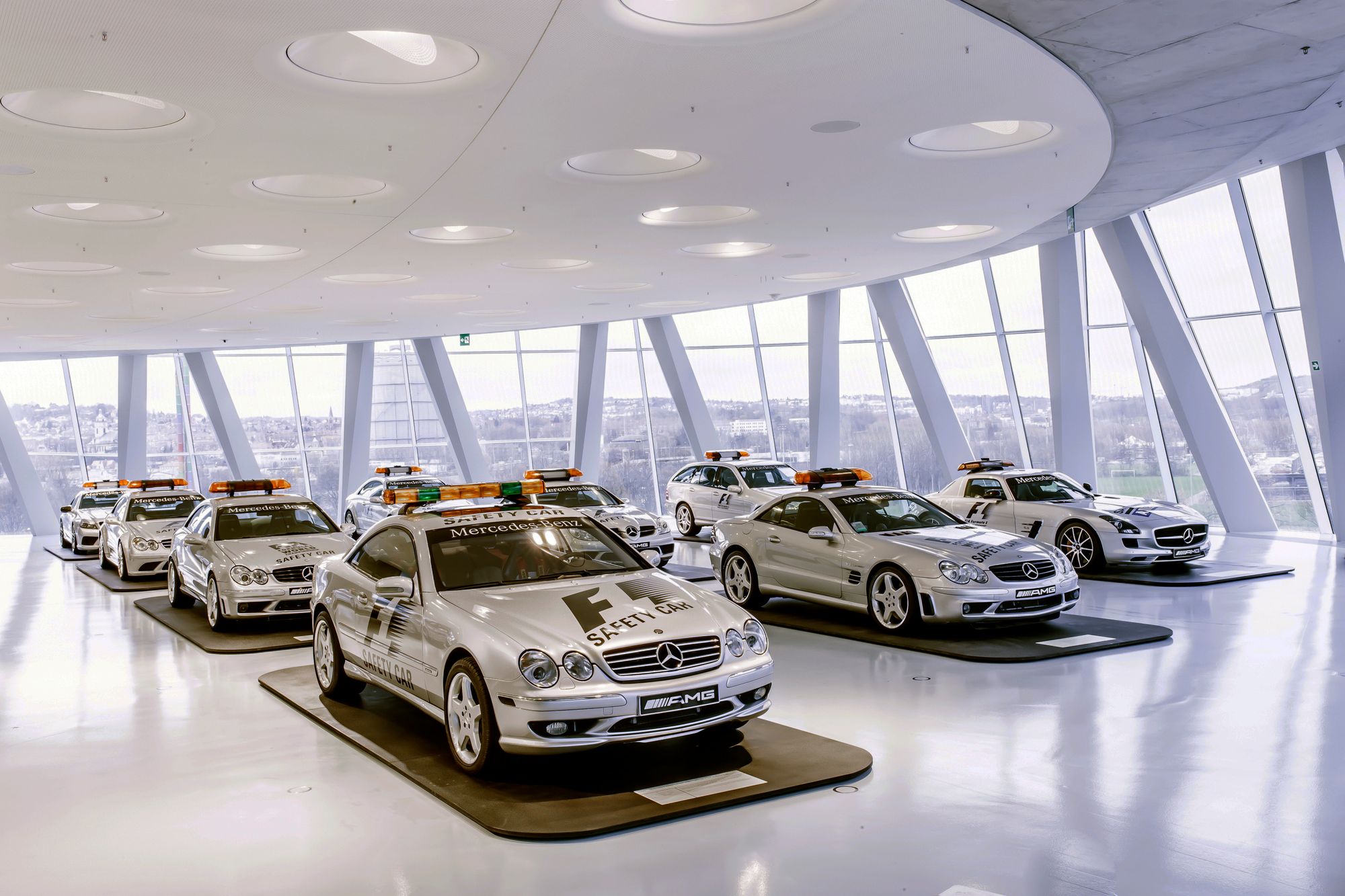 Just like pretty much everything these days, Mercedes-Benz's museum is shut down at the moment. There is a virtual guided tour on Instagram, plus a virtual guided tour of the G-Class on the same platform. Also, there's a tour of the museum at night on YouTube or you can just do the virtual tour on the museum's own website. Considering this automaker has been around about as long as the automobile itself, this museum is a must-see.
Mullin Automotive Museum
A newer California-based automotive museum, Mullin is known for housing one of the largest collections of Bugattis in the world. You can see a virtual tour of the Bugatti collection on the museum's Instagram account under the Stories section.
Ferrari Museums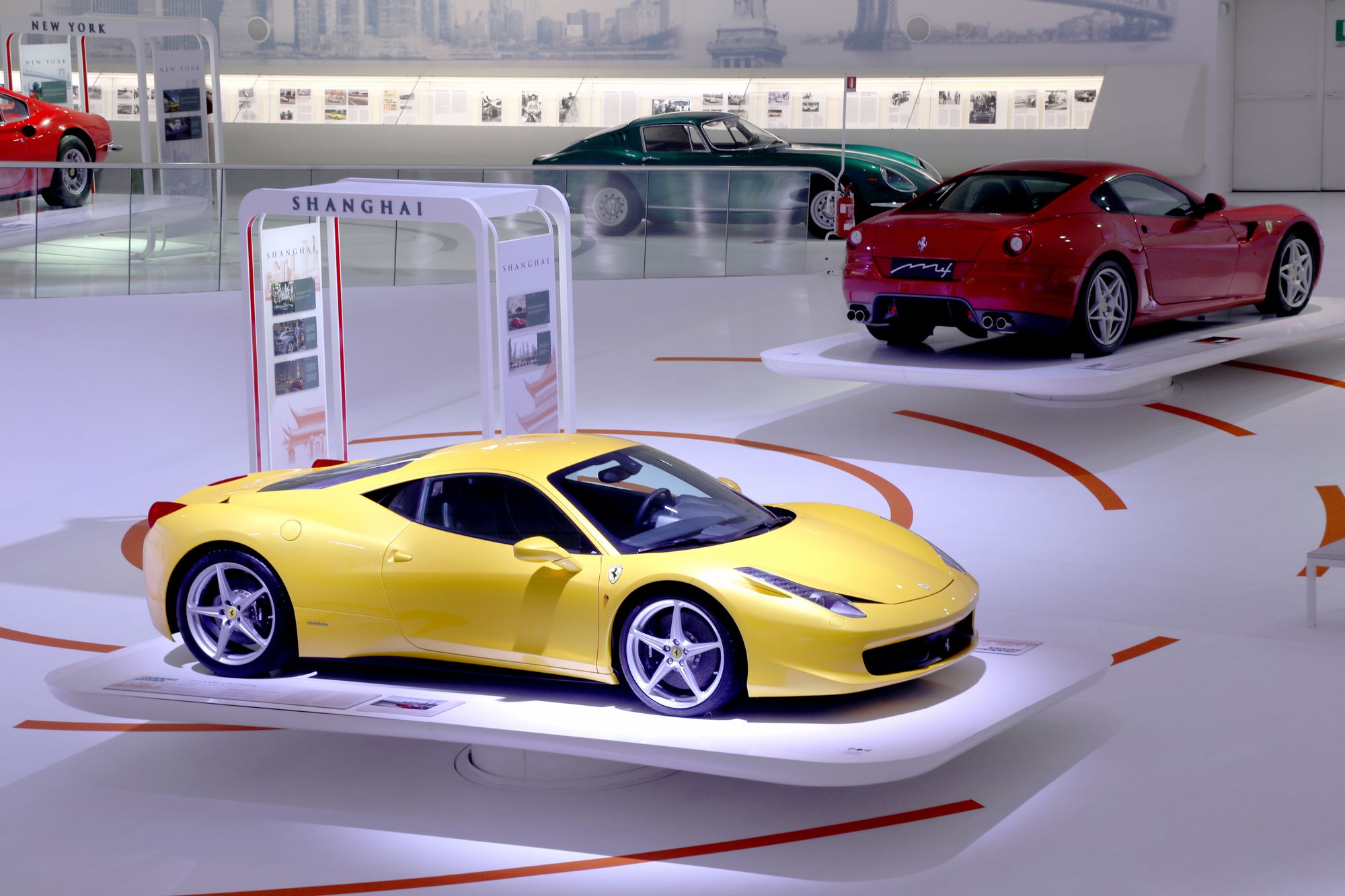 Even more immersive is the fact Ferrari boasts two museums. The one if Maranello is more automotive-focused with plenty of mesmerizing cars, history of the company, and some of its motorsports trophies. However, the museum in Modena goes more into the life of Enzo and features some of the brand's earliest cars. Google Street View has a virtual tour of the Maranello museum. If you want a video tour, AutoByzz.my has put together one for the museum in Maranello and one for the Modena installation.
Nissan Zama Heritage Collection
If you're a JDM fan then you might already know about Nissan's extensive Zama Heritage Collection, which contains both consumer vehicles like the Nissan Skyline and Datsun 280Z as well as quite a few race cars. Even if you're just curious, there's an excellent YouTube tour you can check out here. It's almost three hours long, so as you can imagine it's extensive. Just realize the tour is in Japanese, but YouTube will allow you to turn on English subtitles.
Photo credits: National Corvette Museum, Porsche, Daimler, Ferrari
Motorious would like to thank the TechForce Foundation for their continued support of the Automotive Technology Career path. The mission of the TechForce Foundation is to support and encourage technical education for the automotive,     diesel, collision repair, motorcycle, marine, NASCAR and other     transportation industries through scholarships, grants, career     development, and other special programs. Click here to see the exciting programs that TechForce offers and the people they support.
More Coronavirus Updates