The "Flying Mustang" prototype is the headlining star at Dana Mecum's 33rd Original Spring Classic.
---
There's always a wide variety of cars to expect at any auction, especially one such as Mecum. Dana Mecum's 33rd Original Spring Classic will be held this July 10-18 at the Indiana State Fairgrounds in Indianapolis. Scheduled to cross the auction block is John Atzbach's enviable car collection, and that includes the 1965 Shelby GT350R Competition Model, also known as the "Flying Mustang", that was very first one built.
This particular GT350R has quite the history. Ken Miles piloted this GT350R at Green Valley Raceway on February 14, 1965, and it was the very first Shelby Mustang entered competitively in a sanctioned event. During this race, Ken Miles made history by nabbing first place. To make it even sweeter, one of the best and most notable photos ever taken in motorsports history shows the Shelby airborne with all wheels off the ground and in the air.
It's safe to say that this is quite a unique and special car about to hit the auction stage being a prototype Shelby Mustang GT350R, and attached to a name like Ken Miles, well-known race car driver.
A couple months ago, the original Bullitt Mustang made history as it brought in $3.74 million at the Mecum auction in Kissimmee back in January, making it the most expensive Mustang to ever be sold at auction. Some organizers believe that this historic Shelby Mustang prototype may actually break that record just set by the Bullitt.
Given chassis 5R002, this is indeed one of the most incredible and iconic American classic cars. This car served as a rolling test bed which helped build the second car (5R001), as well as an engineering mule for Shelby. A total of 34 of the R models were produced for customers.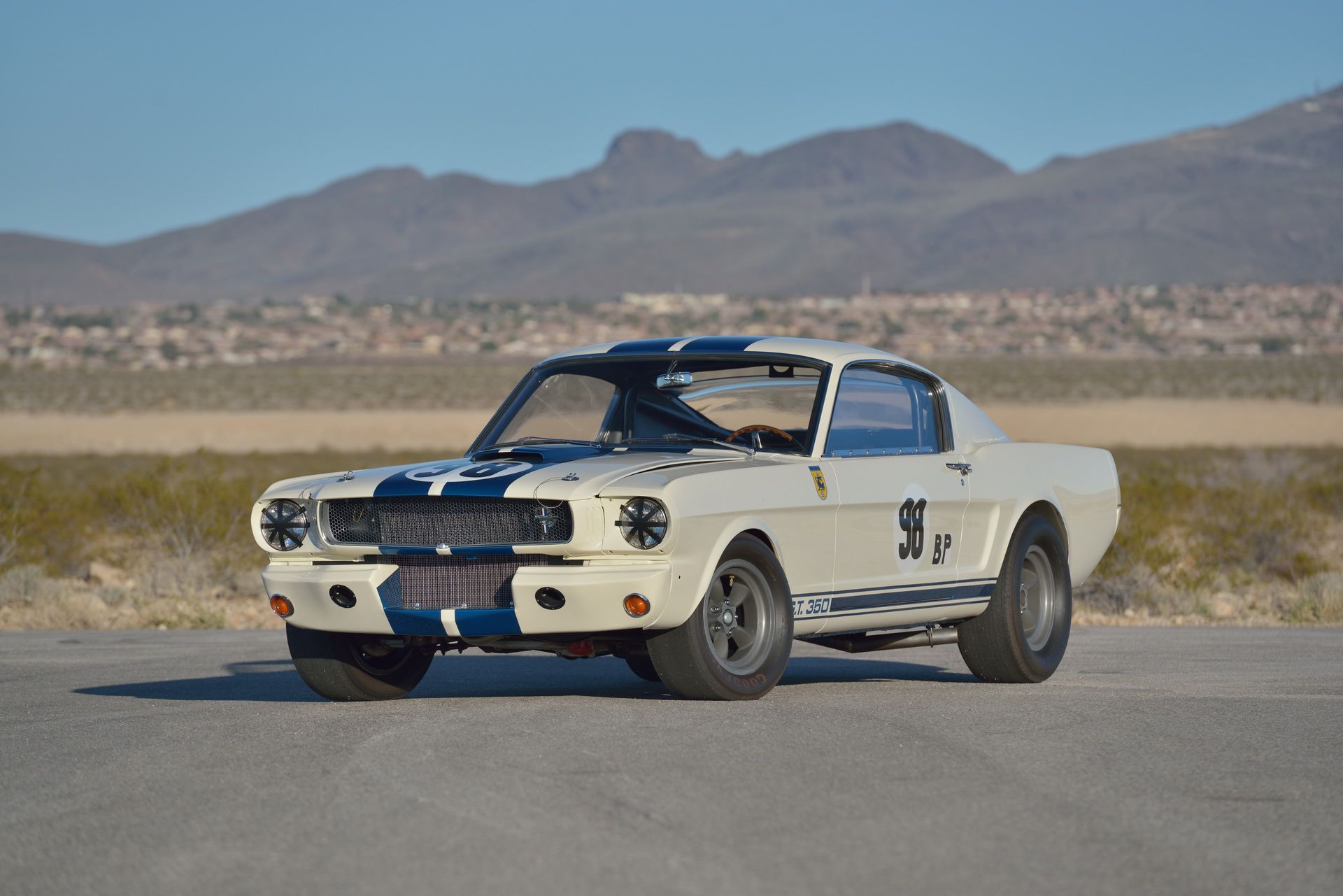 Back in 1966, the prototype was sold to Bill Clawson, and he made sure every little thing was documented on the car. Engine failures happened, and Clawson reached out to Ford where he obtained a GT40 engine that was fully race-prepped but was never really supposed to leave the automaker's hands due to it being the Ford 'XE' experimental unit. That engine still resides under the hood.
Back in 2010, this car was restored to its original racing specs once John Atzbach got his hands on it, and that was a process that took four long years and the help of enthusiasts and old Shelby employees who had a hand in the building the car. Afterwards, the car took home a Best in Class Award in 2014 at Amelia Island.
Check out the 1965 Shelby GT350R prototype Mecum auction listing here.