The carbon fiber specialists built one stunning German gem for Iron Man.
---
SpeedKore is well-known for giving modern and rebodied classic cars the carbon fiber treatment. If you think about it, most of the cars we all know as receiving this special treatment are all American such as Ford, Chevrolet, Dodge, and Plymouth. Well, not anymore. SpeedKore modified this 1974 BMW 3.0 CS that was built for car enthusiast and well-known actor, Robert Downey, Jr.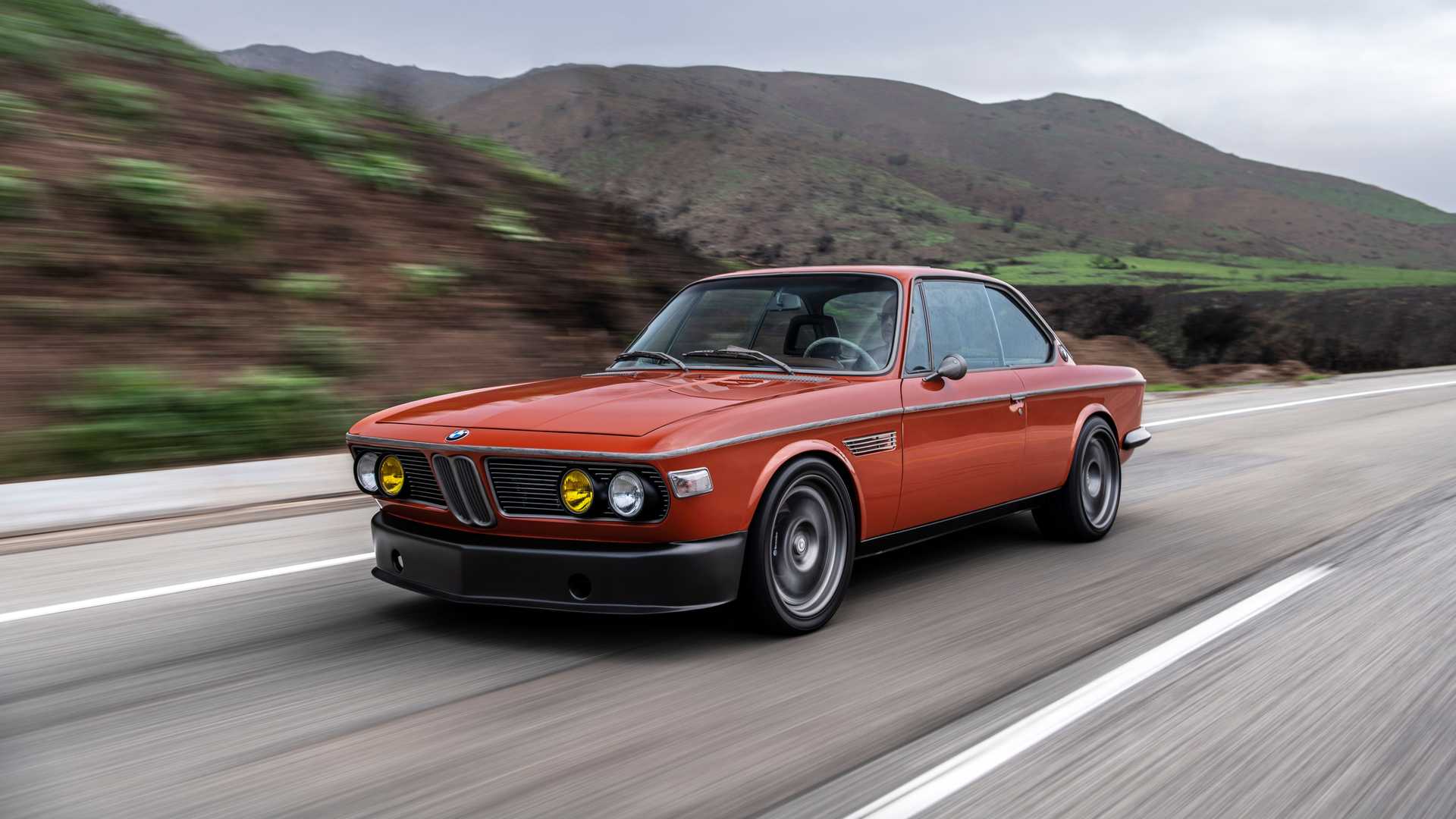 This wouldn't be the first time that SpeedKore has helped out Robert Downey, Jr. as he collaborated with them on his 1970 Ford Mustang Boss 302. Also, they performed work on a 1967 Chevy Camaro that was given to Chris Evans, his Marvel coworker also known as "Captain America".
Now, RDJ teamed up with SpeedKore to work their magic on a German car, a stunning BMW E9 coupe, this one being a 1974 3.0 CS. Known for lightweight carbon fiber bodies, this BMW has a body made of steel with SpeedKore performing an extensive metal restoration at their shop. The exterior is blanketed in a brick red paint.
Carbon fiber can be found in the custom front air dam, rocker moldings, and rear bumper. More highlights on the exterior include the original BMW grille and window surrounds in Cerakote titanium gray. A set of HRE three-piece forged wheels in a gunmetal finish further complement the exterior and partially hide Bilstein shocks and Brembo brakes (6-piston front, 4-piston rear). More exterior highlights inlcude the original beltline molding that has been hydro-dipped to appear like woodgrain along with the matching custom-machined rear spoiler.
Open the doors to an immaculate coffee-colored upholstery that comes equipped with woven seat centers and door panels. Alterations were requested by Downey to the interior to match the rest of the car including a gray wood two-tone that appears on the Nardi steering wheel in front of the driver and the dashboard fascia. While the wood is just a hydro-dipped finish, there's no telling how much real wood trim would actually cost.
Appearing mainly stock is the BMW E9 dashboard, but SpeedKore did get its hands on it to remold it to fit a Classic Instruments gauge cluster along with a touchscreen infotainment screen that appears hidden until use. The rear seat is gone with an upholstered luggage deck now sitting in its place. A leather-lined Yeti cooler lined is integrated into the trunk.
The original 1974 3.0 CS by was powered by an M30 3.0-liter inline-six, but this German gem gets an upgrade. Now powering the '74 BMW is a fuel-injected S38 (found in E34-generation M5 models) that makes 311-horsepower which is an improvement over the 180-hp from before.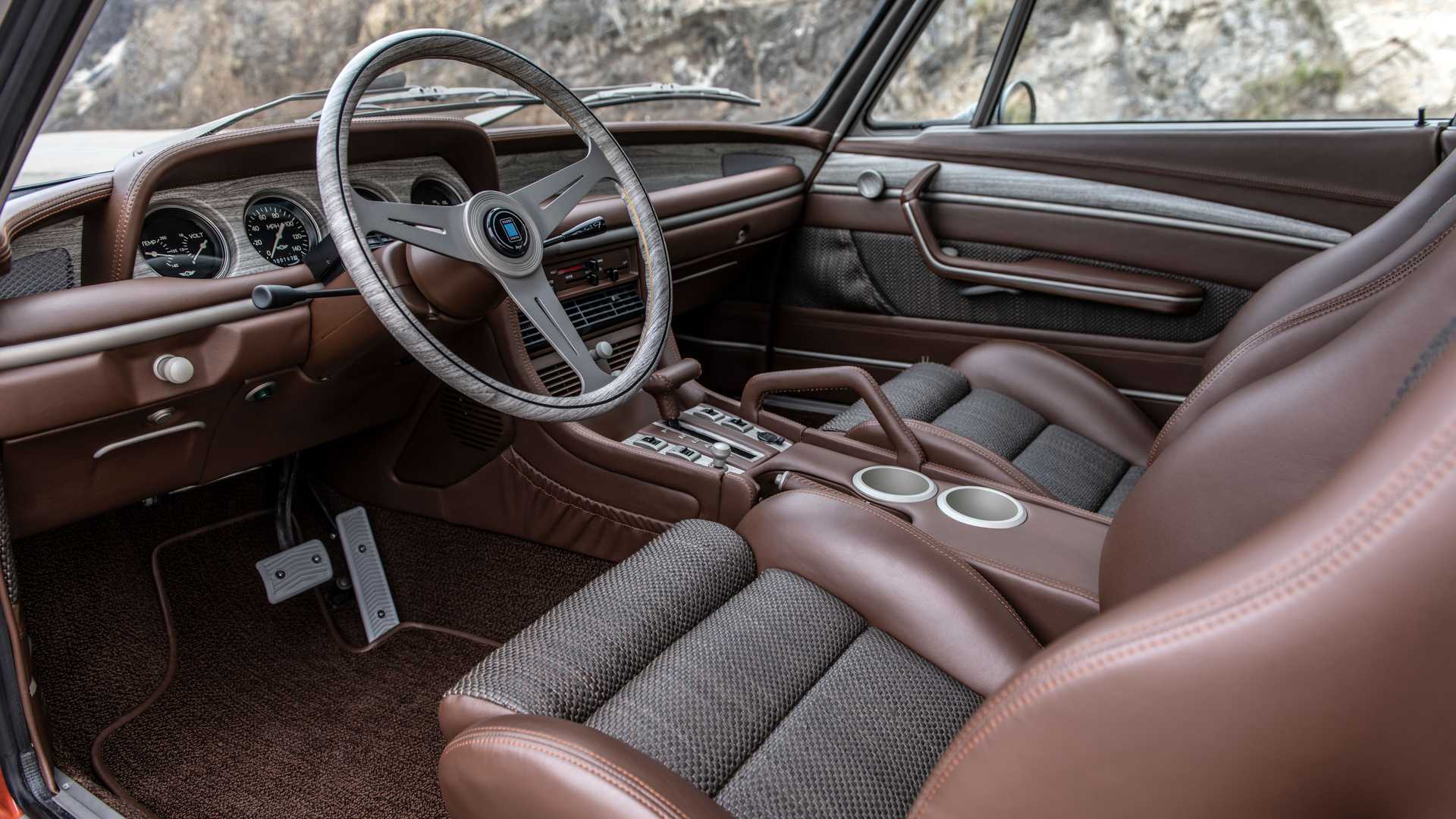 This beautiful SpeedKore-modified 1974 BMW 3.0 CS is now complete, and Iron Man can now enjoy it to its full extent. Considering the deep pockets by the Marvel movies alone, there are likely more SpeedKore-built vehicle idea from RDJ in the near future.
Source: SpeedKore