The residents and their guests will be able to sit in the car and truly enjoy it.
---
If there's anything better than helping to create future gearheads by making chalk road courses on your driveway, that might be giving elderly car lovers one final chance to relive their glory days. That's exactly what a senior living and memory care center in Elk Grove, California did for its residents when it had a 1955 Buick Century station wagon added into the facility's courtyard.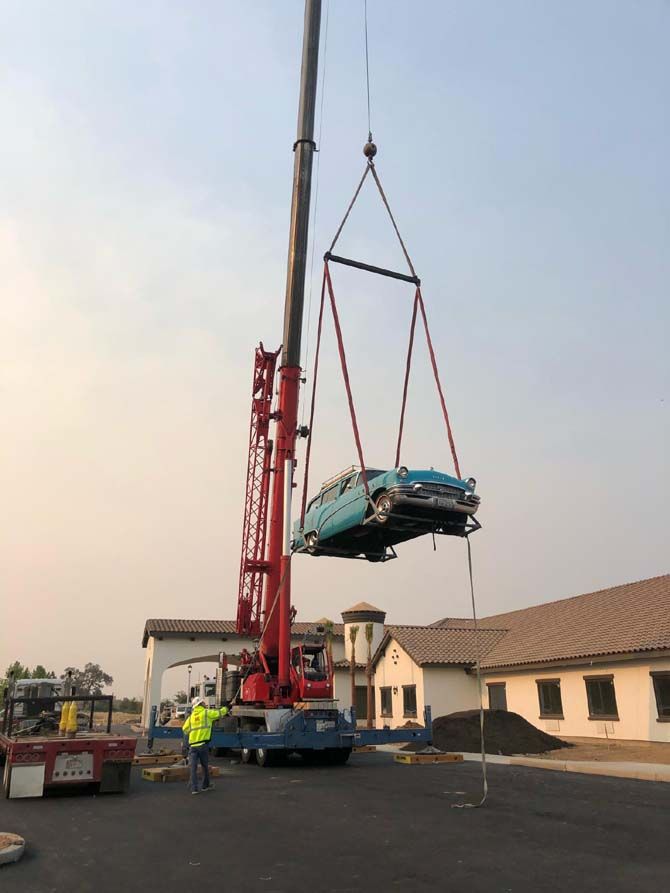 Located just south of Sacramento, The Gardens at Laguna Springs wanted to be able to give its residents something to evoke memories of their younger years, and the family-sized classic station wagon seemed to be perfect. The only problem is that there wasn't a way to drive the car to its display area, so a massive crane was brought in to lift the Buick over the center's roof.
The best part is that this Buick isn't going to just be eye candy as the residents and their guests will be able to sit in the car and actually touch it. Even people who aren't car enthusiasts likely have some memories related to cars, so sitting in this one and letting them enjoy all of the sights, sounds and smells will be a memorable experience. And since family members and visitors are also allowed to get in the car, it could be a life-long memory for their kids or grandkids.
A representative for the center said that the car is there for residents to "reminisce about what it was like when they were in these cars themselves with their family, their friends and their kids, and really just be able to share and show that to their grandkids as well because they don't necessarily see these vehicles anymore and that's a way for intergenerational connection."
Although specific details about the car are unknown, it looks to be in excellent condition wearing a light blue paint job with a white roof, beautiful chrome and a roof rack that makes it look road trip ready.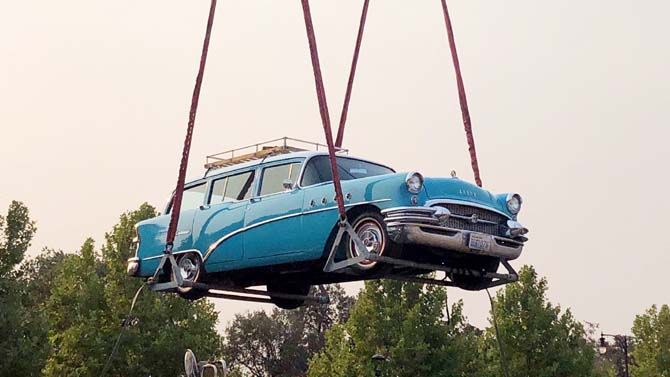 Source: KCRA3 News
Image Credit: Poole Resource Group