Where would you take this truck?
---
The Roadster Shop out of Illinois has done something we can't believe isn't more common: they swapped a Hellcat engine into a 1968 Dodge Power Wagon. While Hellcat engine swaps are gaining in popularity, including for non-Mopar cars, this move isn't so common for old Dodge pickups. It's brilliant, really, especially since they kept all the hard-earned patina on the truck, making for a pretty good sleeper.
Check out a Miata with a Hellcat engine swap here.
Sure, if you get a look at the chassis, you'll know this is far from just another old rust bucket. Same thing goes for hearing the engine fire up or catching the supercharger whine under load. But at a glance, most people would dismiss this Power Wagon as nothing special. Of course, anyone who thinks that is completely wrong.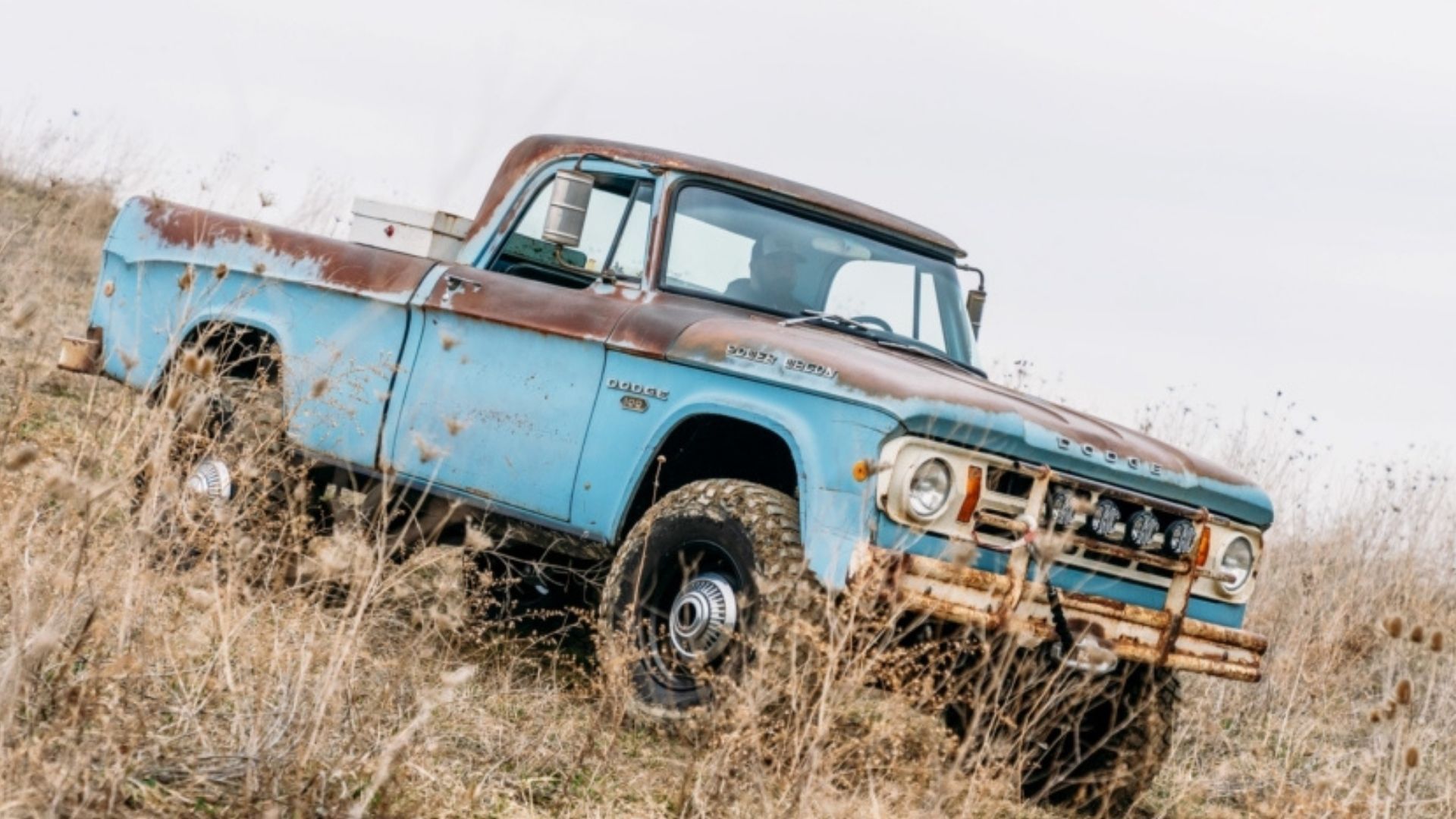 Speaking of that chassis, it features two solid axles and 4-wheel drive for driving through all kinds of rough terrain. Fox 2.5 x 10 coil-over remote reservoir emulsion shocks and 37-inch BFG mud terrain tires add further to the rugged, capable nature of this truck. An on-board ARB compressor allows you to reinflate those tires after airing down. That setup is even more amazing since it's paired with Hellcat power plus a 4L80 transmission. In the unlikely event you do get stuck, there's a Warn winch mounted on the front bumper.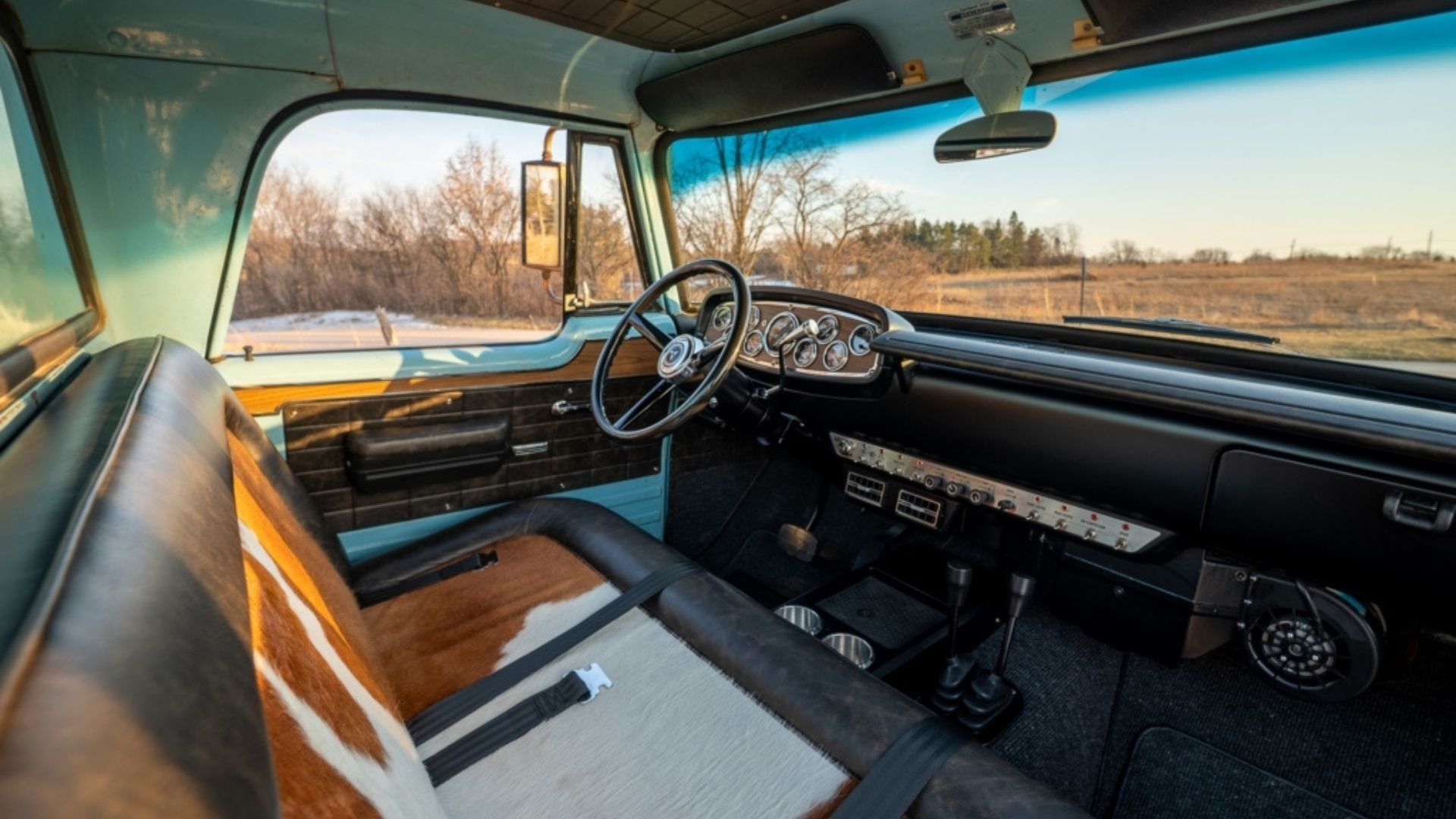 What's really great about this build is the cab doesn't feel pretentious in the least. Instead, it has a somewhat factory look, although touches like the brown and white cowhide bench seat insert, leader door panels, and the dashboard with woodgrain and stainless steel surrounds for the Autometer gauges are reminders this is a seriously customized ride.
The Roadster Shop has been around for a quarter of a century. During that time it's established a nice reputation for chassis fabrication, which is showcased nicely on this Hellcat Power Wagon build. As you probably already gathered, they work on trucks, but they also focus on muscle cars, street rods, off-roaders, classics, and custom jobs. Even more impressive, these guys do all their work in house.