This pony doesn't handle sloppily at all…
---
In dealing with people from other countries, one of their biggest criticisms of American muscle cars is that they supposedly all handle like garbage. While that's certainly true of some, these people would have a different opinion if they checked out the Pro-Touring1965 Ford Mustang featured in the AutotopiaLA video we've included with this article. It's really quite the pony, the owner Matt having built it to rip through autocross with shocking ferocity.
Check out which celebrities are muscle car fans here.
As you'll hear right at the beginning of the video, this '65 Mustang howls at WOT. There's good reason for that, since under the hood is a motor donated by a 2011 Boss 302. Ford racing cams, long tube headers, an intake manifold, etc. push performance even higher. Paired with a GT500 TR6060 6-speed manual transmission, Matt says the powertrain is smooth and not too much for the chassis.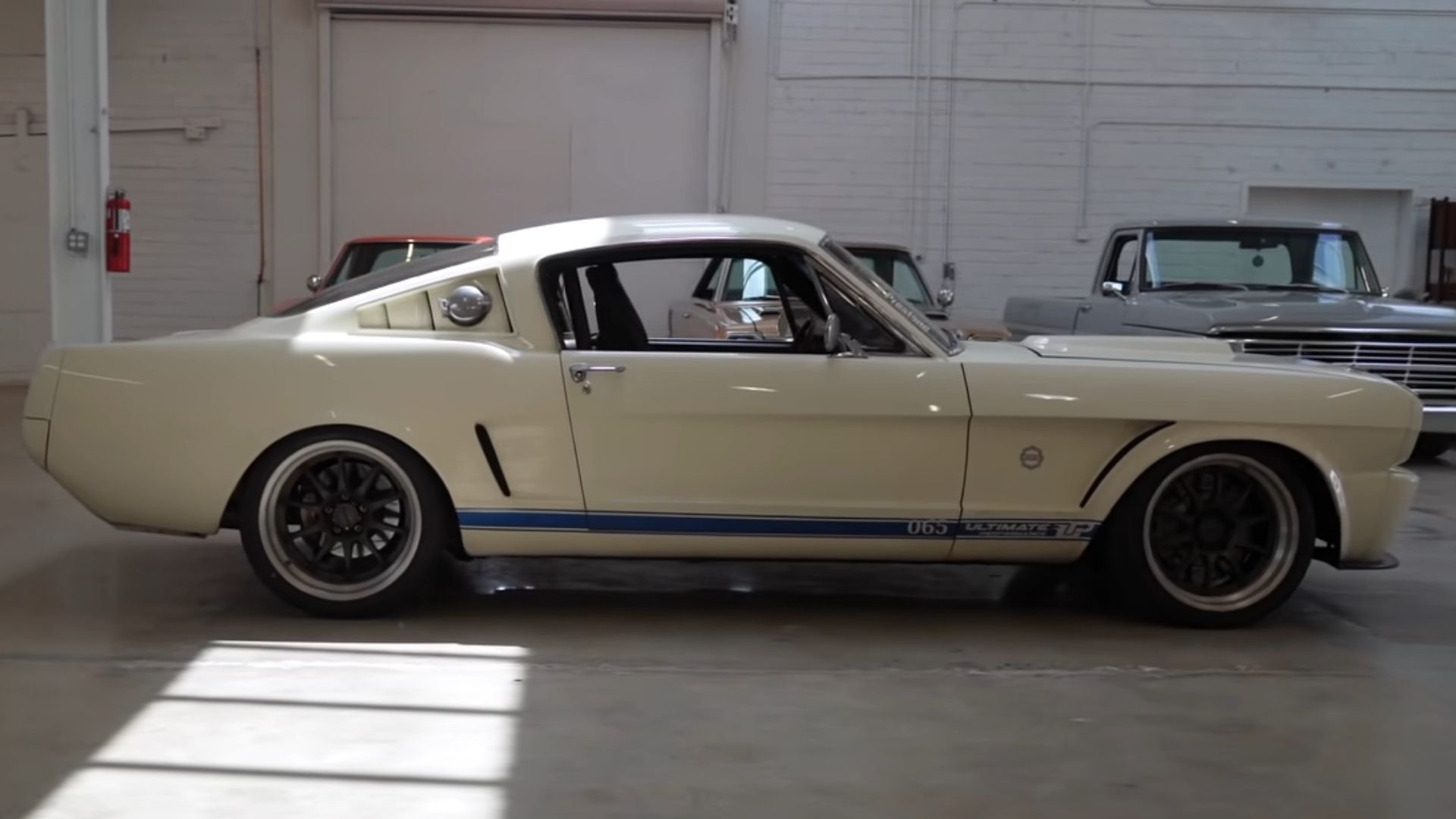 Of course, there are plenty of chassis mods, pushing the handling performance to an impressive peak. The most extreme part is the rear suspension, which is a torque arm designed by Mike Meyer with cantilevered shocks. Those shocks are in the backseat area, which you can see through the glass, and it's pretty crazy.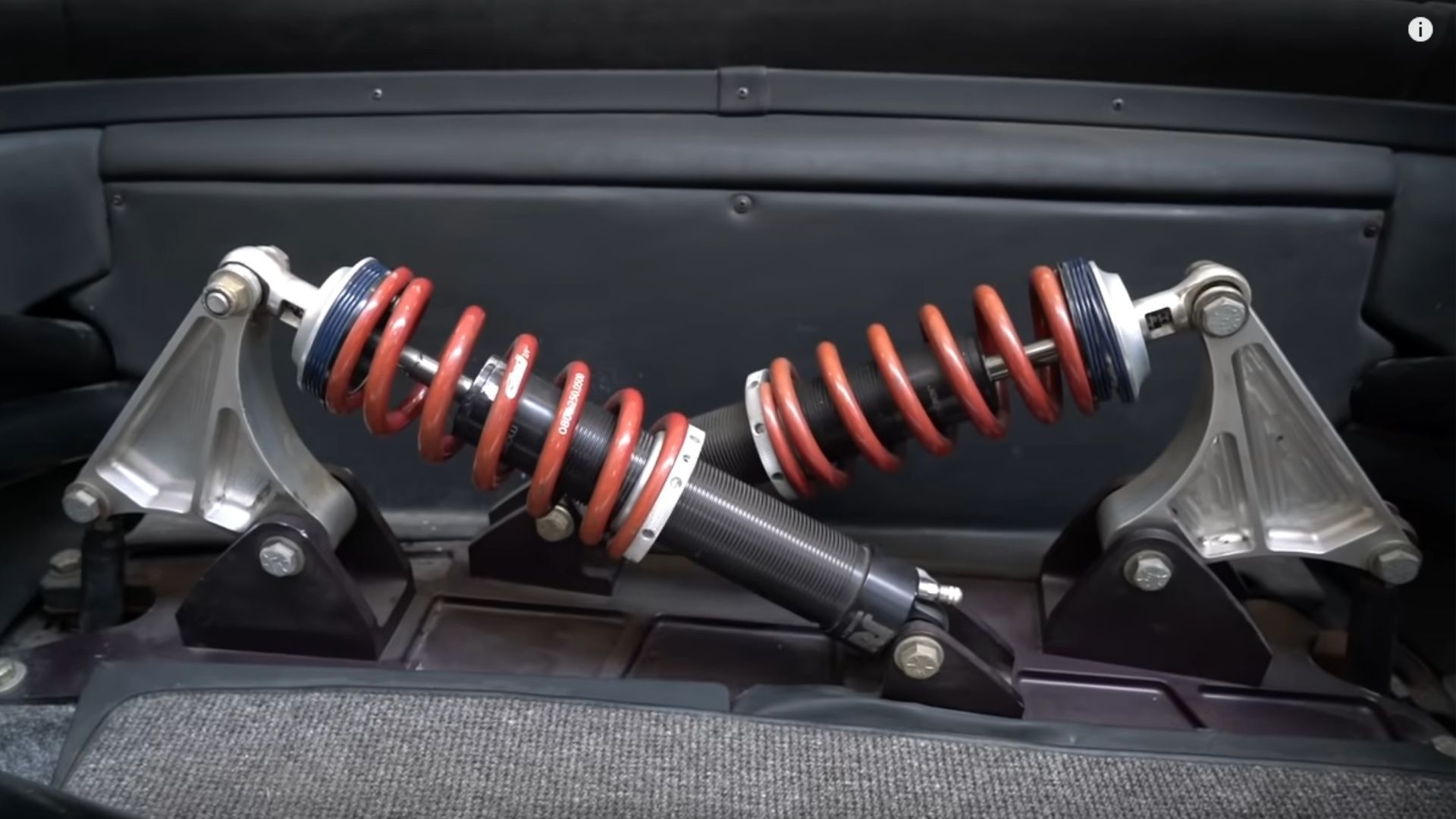 Not only is this build one hell of a performance machine, it looks nice and clean. Matt could've gone really in-your-face with the aesthetics since the Mustang certainly has the performance chops to back that up, but instead he favored a more subtle look.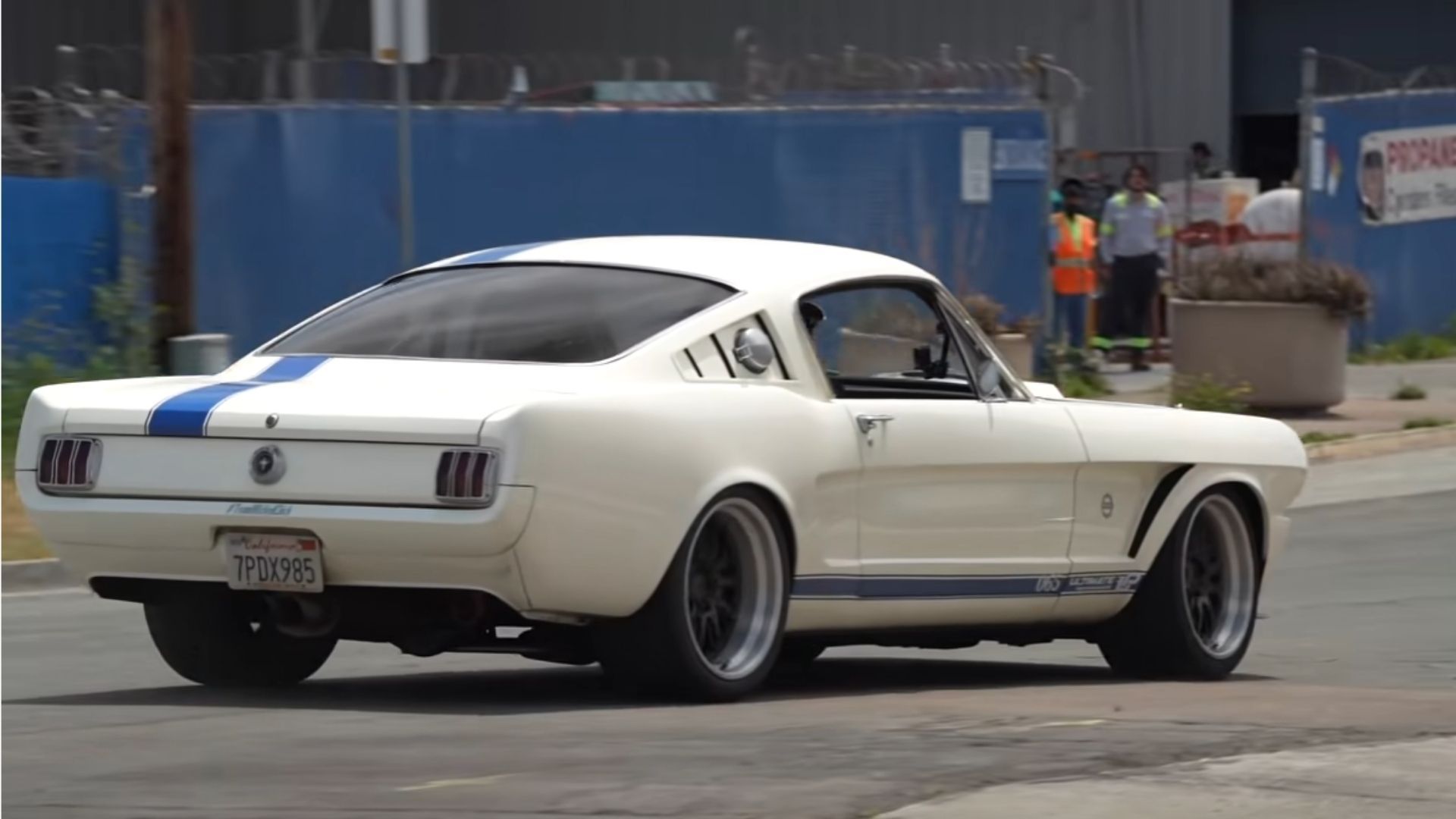 If you look closely, this Mustang is about 4.5 inches wider than stock. There are no dramatic fender flares with exposed rivets or other annoying designs to flaunt that. Plus, you'll notice the exhaust travels down the center of the car, but the dual tips aren't anything overly flashy.
We really like this unassuming 1965 Ford Mustang Boss 302. Check it out in action and learn even more about it in the video.