Old and new come together in a beautiful package.
---
Restomods can be a trick thing to put together. While you might think it's just the simple matter of bolting a new engine in an old vehicle, it's far more complex. That's why getting it to perform well and look good often takes a lot of patience and tweaking. But, as you can see with this 1956 Ford F100 with a Coyote V8, the effort definitely pays off.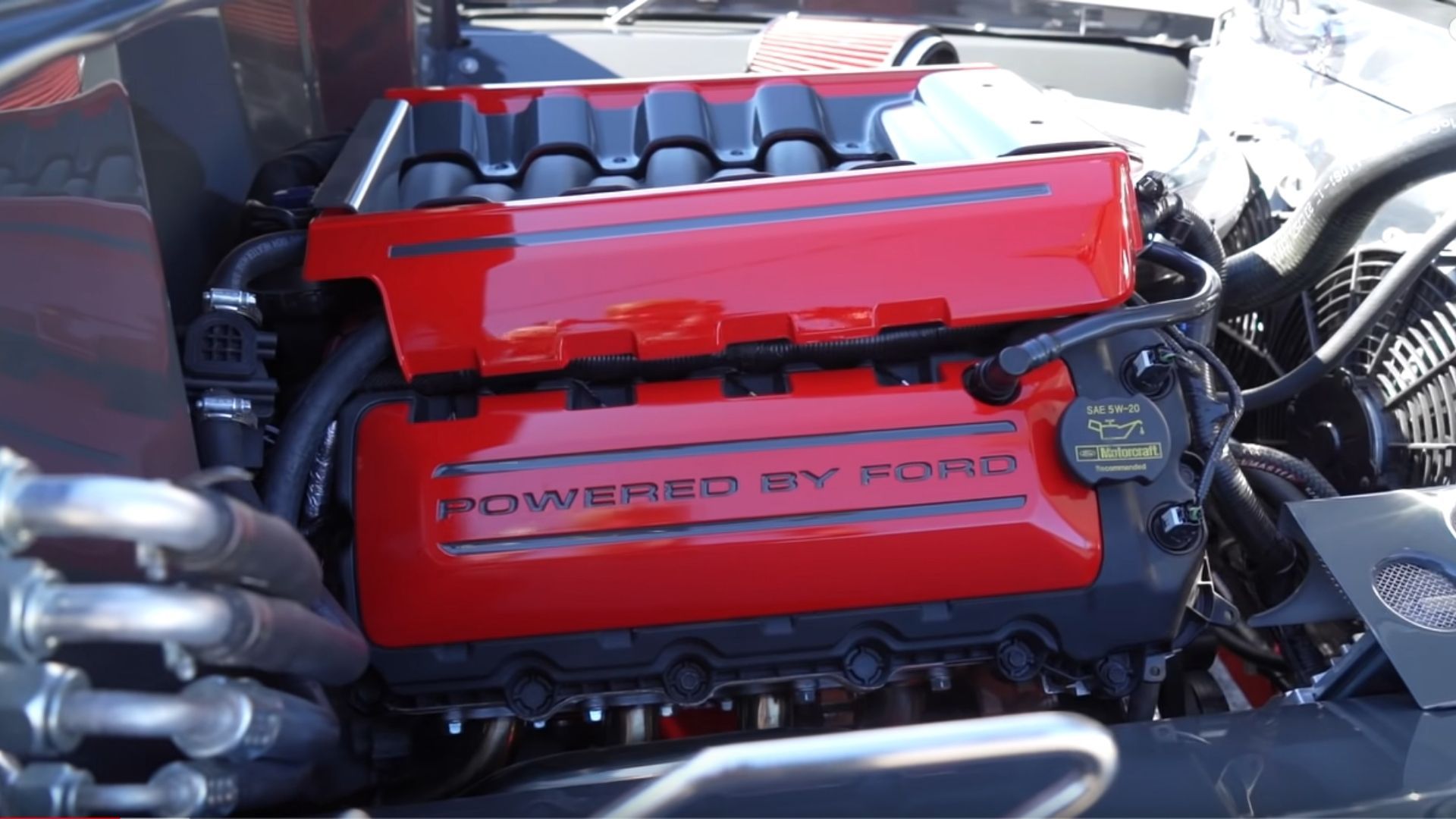 There are a lot of flavors of Coyotes. This one is a gen 2 with about 430-horsepower on tap. That's plenty for a lightweight F100 like this. It's paired to a 6R80 automatic transmission that's probably ideal for driving in Southern California traffic. A 9-inch rear helps handle all that power like a champ.
Painted a subtle grey and with few chrome trim pieces left, the exterior of this truck doesn't scream for attention. It sits low but the body isn't too different than when this Ford rolled off the assembly line, so those classic lines have thankfully been preserved.
One thing that's always a disappointment is to see a classic pickup that's been repainted, but the bed still has some rotting old boards that are warped and noting much to look at. Thankfully, that's not the case here. The boards are stained red and the chrome strips help make everything look fantastic.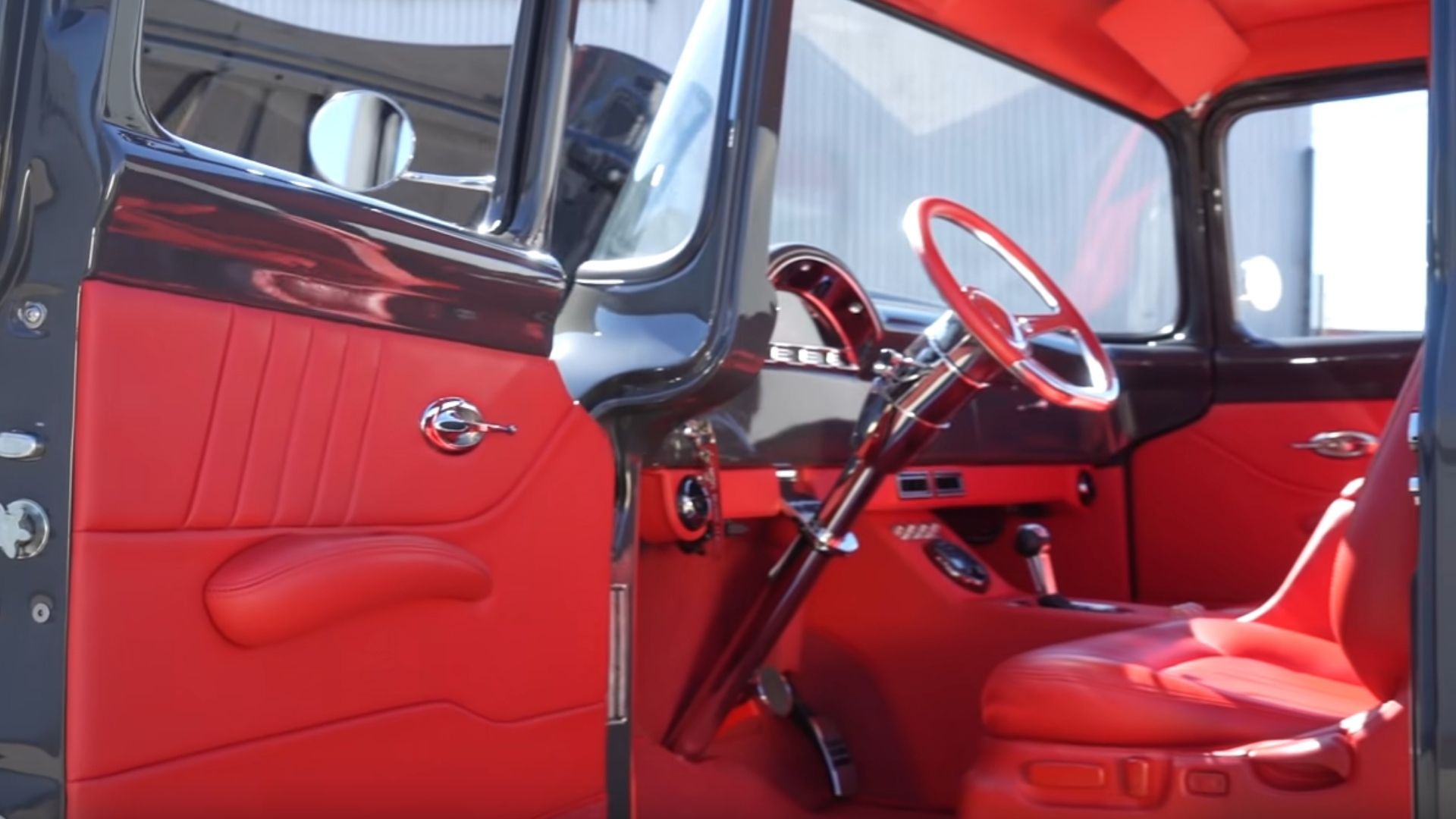 We like how the American Racing wheels aren't overly flashy. They definitely get your attention, but they're not too much for the truck, which honestly is a problem way more than we'd like to admit. Since both the front and rear are 20-inch wheels, there's a mini-tub setup to fit all that rubber without any rub.
With the red leather interior, there's a nice tie-in with the bed. Most people don't think of pairing the look of those two areas, but it looks really good. Modern bucket seats and some digital gauges are among the modern conveniences.
Check out the video to see even more of this truck and hear it in action.