Even GM and Mopar fans are going to secretly like this truck…
---
By now you no doubt know Ringbrothers' work, which is to put it mildly a cut above most others'. However, even the greats can grow complacent and let their craft slip, but that doesn't look to be happening with the Spring Green, Wisconsin shop. Mike and Jim Ring just keep turning out top-notch custom vehicles, as evidenced by this restomod 1956 Ford F100.
Seriously, this truck is a masterpiece, and we don't say that lightly. Ringbrothers poured an astounding 3,000 work hours into this machine over a 7-month period, so it's been gone over in detail. You can always tell when a build has had such keen attention paid to the small things. But all that comes at a cost, and in this case it's to the tune of $85,000 for just the parts, not labor. That's steep, well beyond the means of most people, but this sure is a nice truck to admire.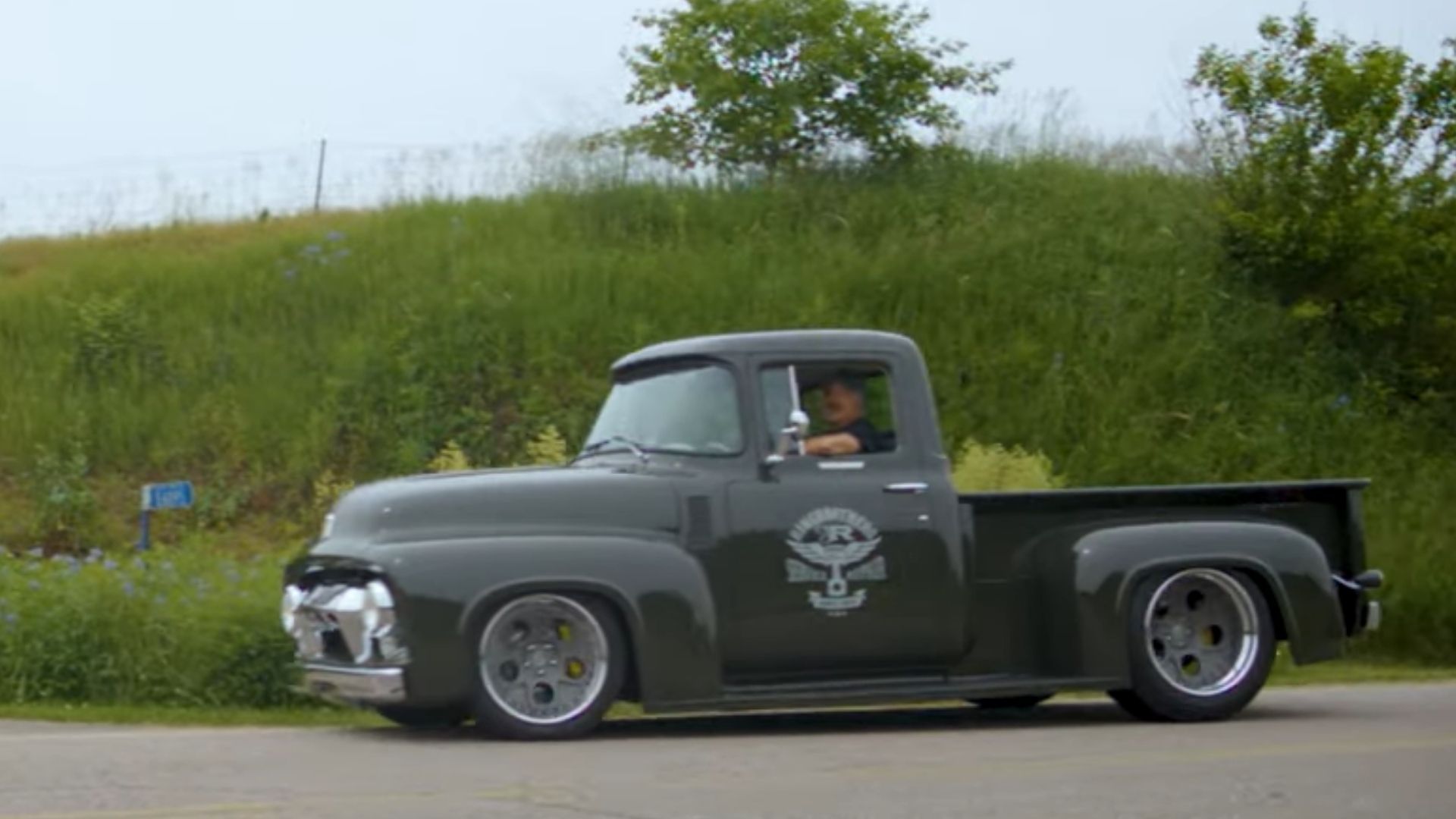 At the heart of this restomod F100 is a 5.0-liter CoyoteV8 crate engine. It's packing 415-horsepower, so this pickup doesn't just look good, it also scoots plenty quick. In true Ringbrothers fashion, other modern technologies enhance performance, including power brakes, an electronically-controlled automatic transmission, and more.
Speaking of technology, modern conveniences make this Ford's cab a place of relaxation and refuge, instead of a Spartan bench an and AM radio for comfort. Air conditioning has been installed and so has a modern sound system with Bluetooth, so you can pair a smartphone and play a huge library of music, podcasts, or whatever you want.
Ultimately, Mike and Jim Ring say they chose a Ford F100 because they typify American vehicles. The brothers also say they're excited about what people are doing to customize these former workhorses, although what they've done eclipses most of them out there today.
Check out this amazing truck for yourself in the video.