Hey, everyone else is doing it, so why not?
---
If you're filthy rich and bored with life, one of the greatest experiences is to drive a hypercar with no windshield. It's a trend that's been sweeping the automotive industry as hypercars like the McLaren Elva, Ferrari Monza SP1 and SP2, and Aston Martin V12 Speedster have ripped through the scene. Now Lamborghini wants in on the action with a previously secret model we now have a camouflaged look at.
Posted on the Lamborghini Squadra Corse Facebook page recently, this single snapshot of the unnamed future open-cockpit hypercar has people buzzing. The caption simply reads, "Attenzione macchina veloce aperta" or translated roughly "Attention, fast open car." That same text is printed on the camouflage wrap over the door.
Some might think an open-cockpit hypercar is a weird toy for the ultra-rich to have. After all, windshields keep bugs from splattering on your face and getting stuck in your teeth. But these people with their extensive garages have plenty of cars with front glass, so they're looking for something different and exhilarating. Taking one of these on the track at over 150 mph is guaranteed to get your heart thumping.
There are a lot of unknowns about this future Lamborghini hypercar, but we can infer a few things from the photo. For starters, it has a mid-engine configuration, two big exhaust finishers in the upper portion of the rear fascia, and a fixed rear wing.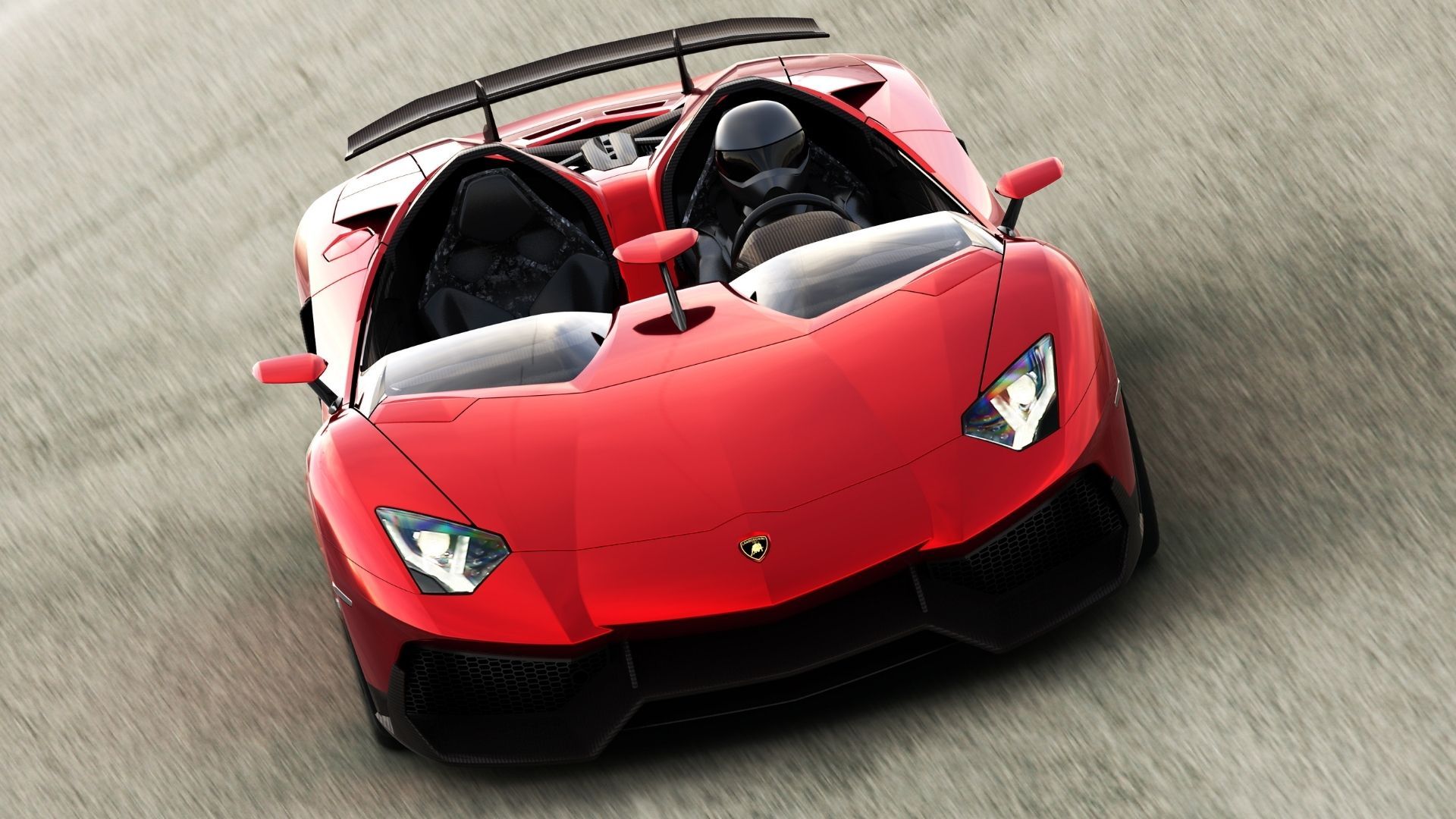 Much of the side profile lines up with the Aventador SVJ. However, the rear fascia and engine cover has more of a Lamborghini Sian Roadster vibe. Likely, this model isn't based on anything but instead has been designed from the ground-up to be an open-cockpit hypercar.
Of course, everyone immediately thinks of the Lamborghini Aventador J, a concept car which was a 1-of-1 sold to an undisclosed buyer for a cool $2.8 million back in 2012. Not surprisingly, with the passage of time the design of this unnamed hypercar looks more extreme, but there are some undeniable similarities, most notably the absence of a windshield.