You probably don't want to pull up right behind this Lambo at a stop light.
---
In stock form the Lamborghini Huracan is a potent supercar. Most owners just wax theirs often and leave it be, content to not mess with "perfection." Obviously, this Lambo has been treated as a work in progress, the owner gleefully installing twin turbochargers and a Liberty Walk body kit. The result is something far wilder than what you get off the showroom floor, especially with flames shooting out the back.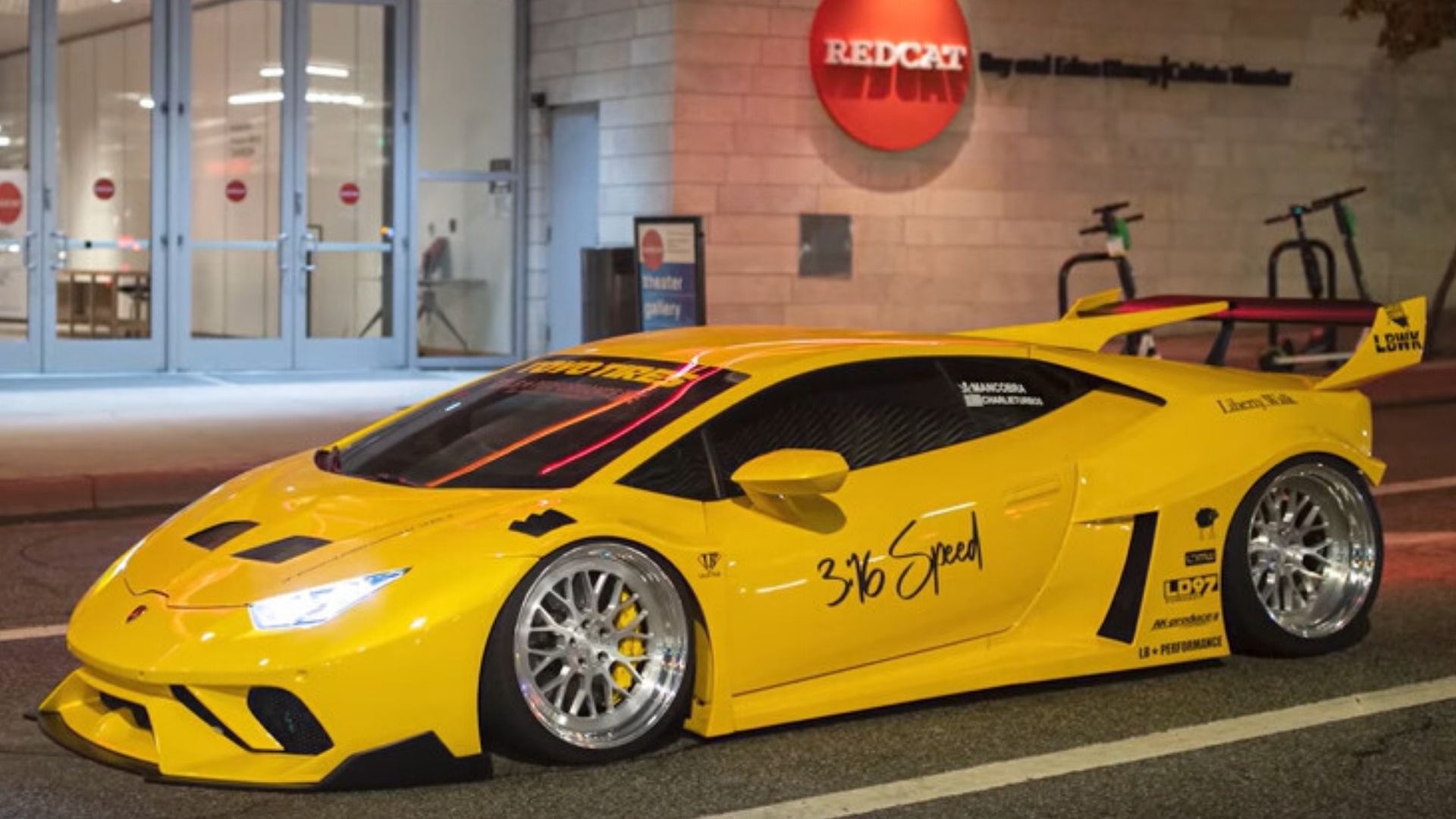 This Lamborghini is owned by 3:16 Speed, a shop based in Clearwater, Florida. Without the kit, the Italian-German supercar looks like it's ready to impale you with the sharp geometric edges bristling from front fascia on back. That's fitting, considering Lamborghini names its cars after Spanish bulls from the past, powerful animals which of course would gore anyone not sufficiently careful.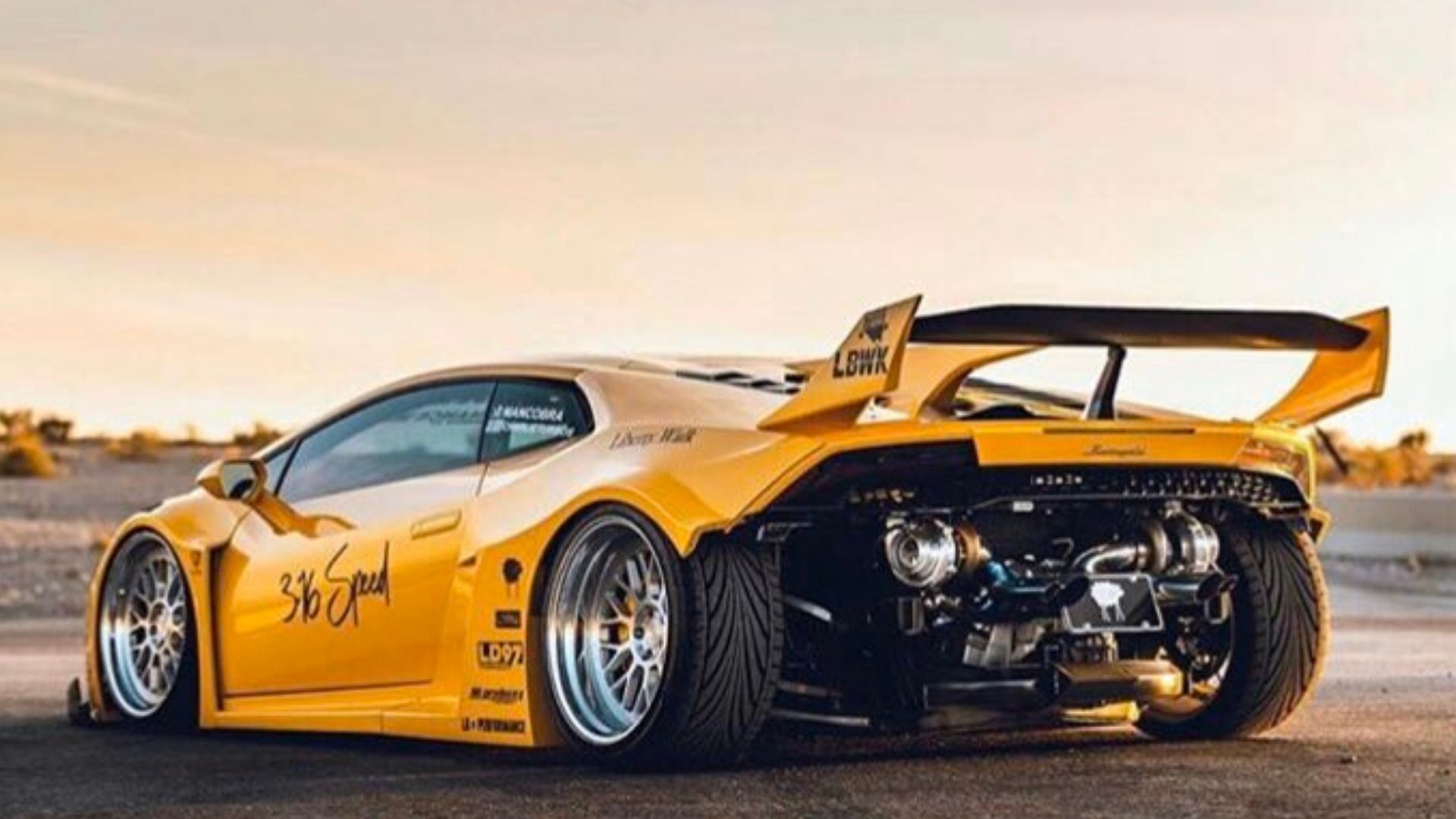 Adding to the aggressive nature is the Liberty Walk body kit. The lower front fascia is more complex, heat extractors are added to the hood, the side intakes are much larger, there's a large rear wing, and of course the rear is open so everyone can see the twin snails in all their glory.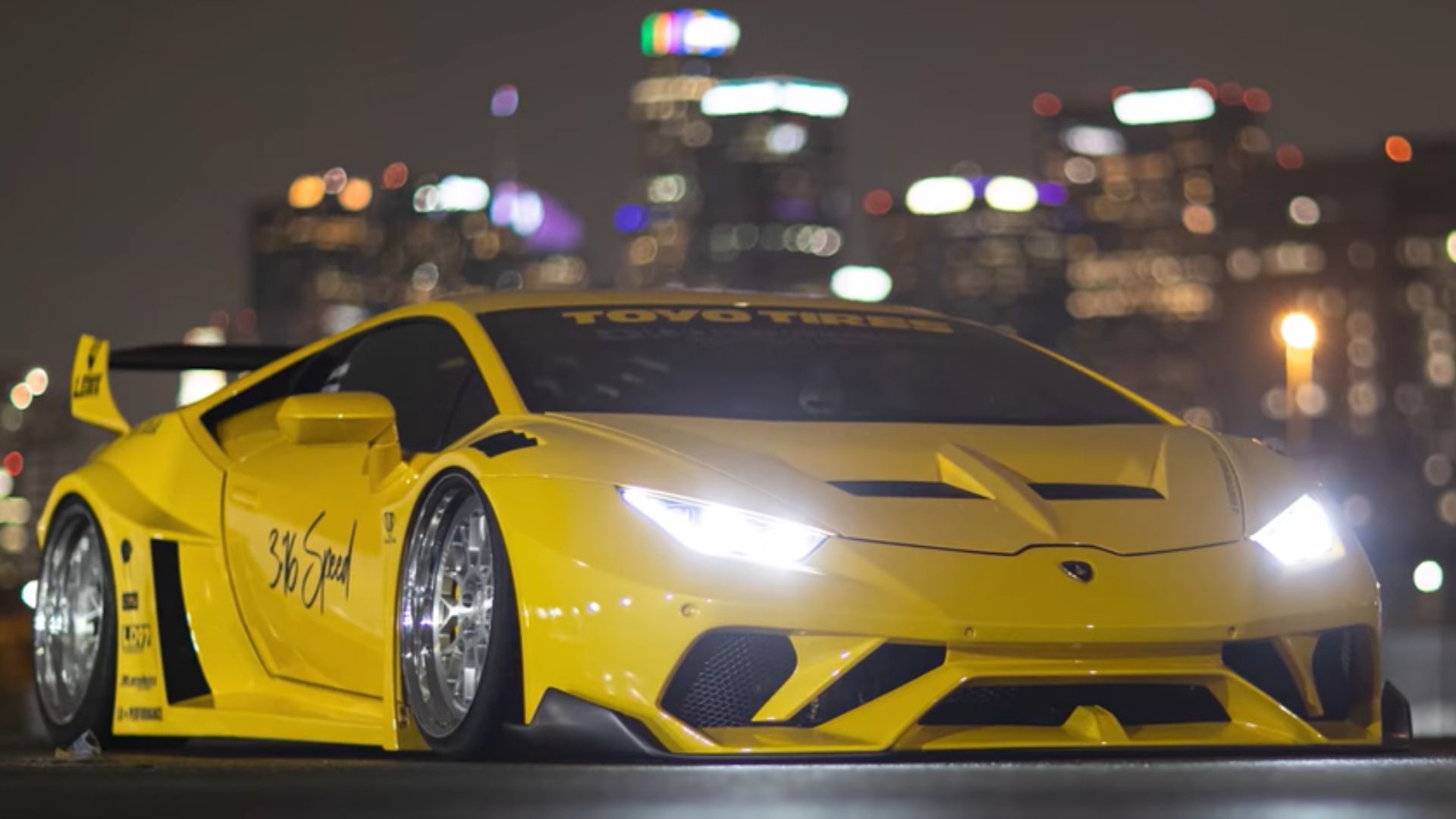 If you're a fan of that addictive turbo spool sound, later in the video you get a nice dose of that a few minutes in. There are also plenty of tire shredding and red-hot glowing turbo action shots as this Lambo participates in the Burnyard events, turning doubters into believers.
For those who don't know, Liberty Walk is the dream of Wataru Kato come true. It started with humble beginnings but now has become a major player in aftermarket tuning for supercars. Wild styling with an industrial flare has helped set it apart from other options, but owners of Lamborghinis, Porsches, BMWs, etc. have to be brave to have their expensive ride chopped up. Thankfully there are a surprising number who are so the rest of us can enjoy the eye candy.
Photos credit: YouTube, Twitter
More Modified Cars