Owned by Britain's royal family from 2003 through 2016.
---
Celebrity-owned cars always get a little extra attention at auctions, and that's especially true for cars formerly driven by the British royal family. Last year, a 1994 Virage that was confirmed to have been driven by Prince Charles sold for $309,000, and now another Aston Martin owned by the royal family will be up for grabs at a U.K. auction.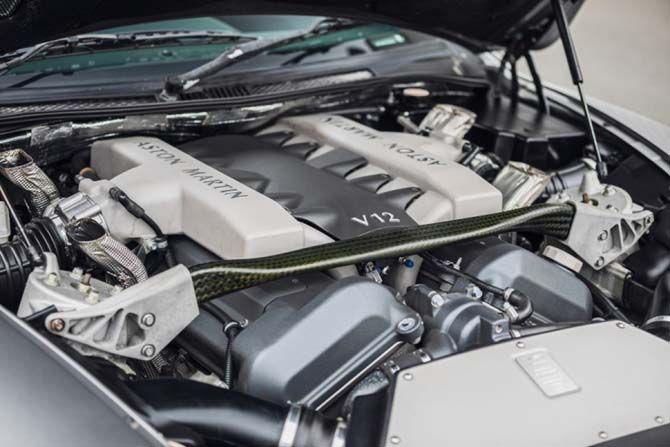 This Aston Martin was delivered to the Royal Privy Purse on June 1, 2003, the royal family had possession of the car through 2016. Although the listing doesn't mention which member of the royal family drove this car, Prince Charles is known fondness of Aston Martins. Since 2016, two additional people have owned this Aston Martin, but despite being 17 years old, this high-powered Vanquish has just over 16,709 original miles. More importantly, it has been well maintained having recently been serviced and given a new clutch.
Finished in a beautiful shade of gunmetal gray, this right-hand drive 2003 Aston Martin V12 Vanquish is powered by a 6.0-liter V12 rated at 460 horsepower and 400 lb-ft of torque. Performance figures include a 0-60 mph time of 4.7 seconds along with a 190-mph top speed, but we doubt this exotic grand touring coupe has been pushed too hard in its life. To prove the validity of its royal origins, this car is sold with a detailed history and a letter confirming the required registration plate change once it was sold to a private owner in 2016.
Silverstone Auctions will have this car – and dozens of other impressive sports cars – up for grabs at this weekend's Silverstone Classic Live Online Auction where it's expected to sell for between £65,000 - £75,000 (around $85,000-$98,000 USD).