The Hulkster is a Mopar fan for sure!
---
During the 80s and 90s Hulk Hogan absolutely ruled professional wrestling. His likeness was everywhere and it seemed like just about everyone was a fan. Then in the early part of this century the guy had a resurgence thanks to reality TV. With all that fame for all those years came piles and piles of cash. But, as they say, mo' money mo' problems and Hogan found himself in a tumultuous divorce recently. Now the former wrestler is reemerging here and there, even giving a glimpse of his current car collection.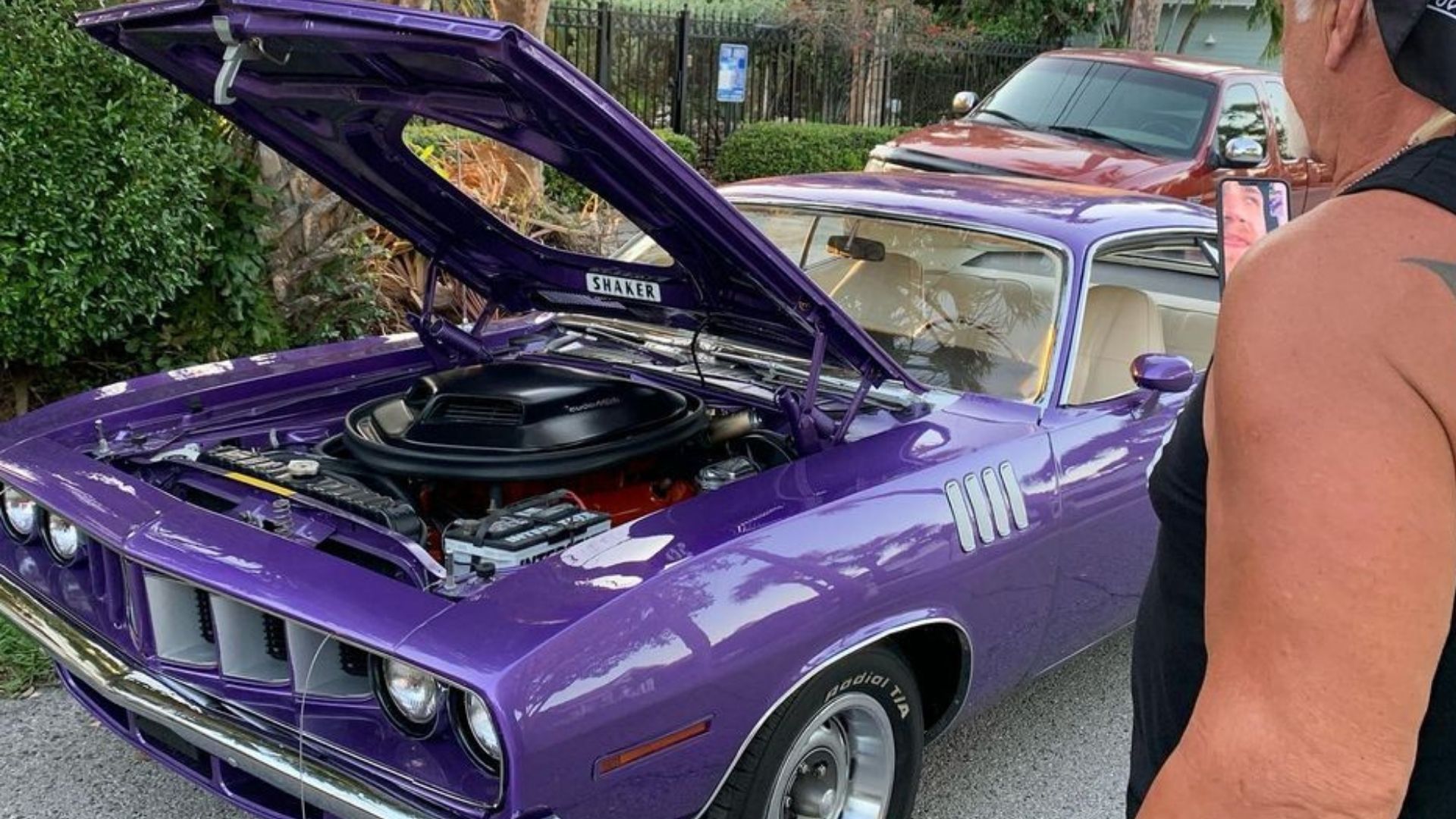 Hogan is obviously a big fan of American muscle cars, particularly Mopars. Among his collection is a 1969 Plymouth Road Runner that's red with black stripes, which we get to see in the video. He also has a black '69 Road Runner which isn't in the video. The man is also fortunate enough to own a Dodge Demon, the most powerful production Mopar ever, which he has reportedly modified.
In the video we see a 1968 Dodge Charger R/T. Famous for always modifying his cars, he shows off some of the personal touches on this classic, namely a power switch behind the driver's side headlight. He's obviously concerned about the battery going dead, because he also has the car on a trickle charger.
We also get to see Hogan's black Chevy Caprice with beautiful red pinstriping. Of course, the most exciting car featured in the video is a 1971 Plymouth Hemi 'Cuda with that massive 426 and shaker hood. It's also painted Plum Crazy, the paint color people go… crazy over.
We have zero doubts Hogan has more cars than are shown in this video and there are reports which claim that's absolutely the case. However, reports indicate he lost quite a few during the divorce and the division of assets. Among those losses was his Rolls-Royce, Hummers, and 1952 Ford F1 truck.
Anyway, check out the video and hear that Charger start up, but put on headphones first if you're near other people because it's pretty loud.