---
The Plymouth Road Runner is one heck of a muscle car. This mid-size Mopar came out swinging in the late 1960s, and has absolutely exploded in popularity over the years. While the moniker is no longer seen in the modern Mopar muscle car lineup, there are still some slick examples out there, and that's what we're looking at today.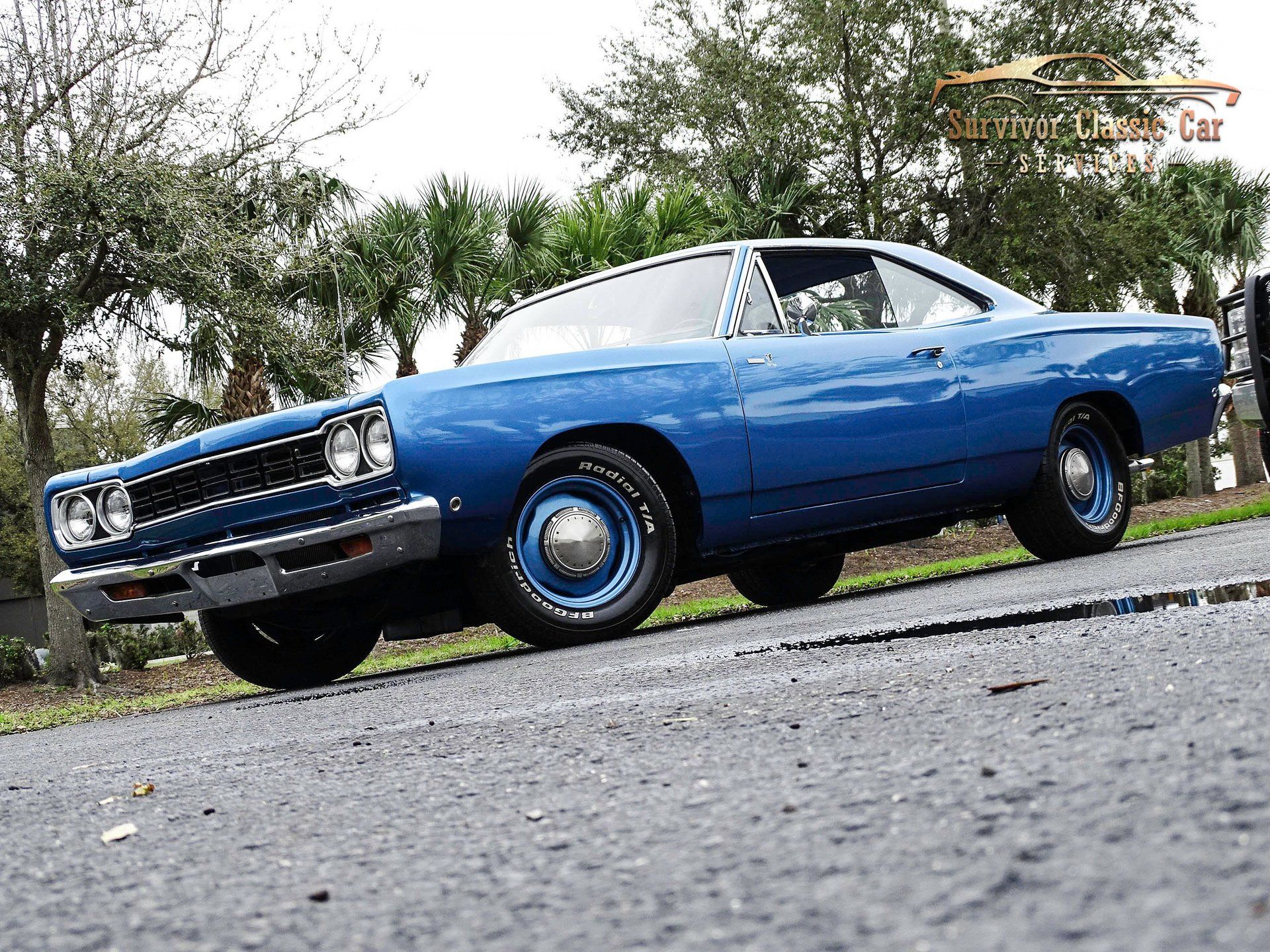 This particular example features a 383 CID V8 under the hood with the infamous Pistol Grip shifter on the 4-speed manual transmission. Out back is an 8 ¾ rear end with posi gears that get you going in a hurry! Slide into the bucket seat and grab the shifter and you will immediately understand why people love muscle cars.
1969 Plymouth Road Runner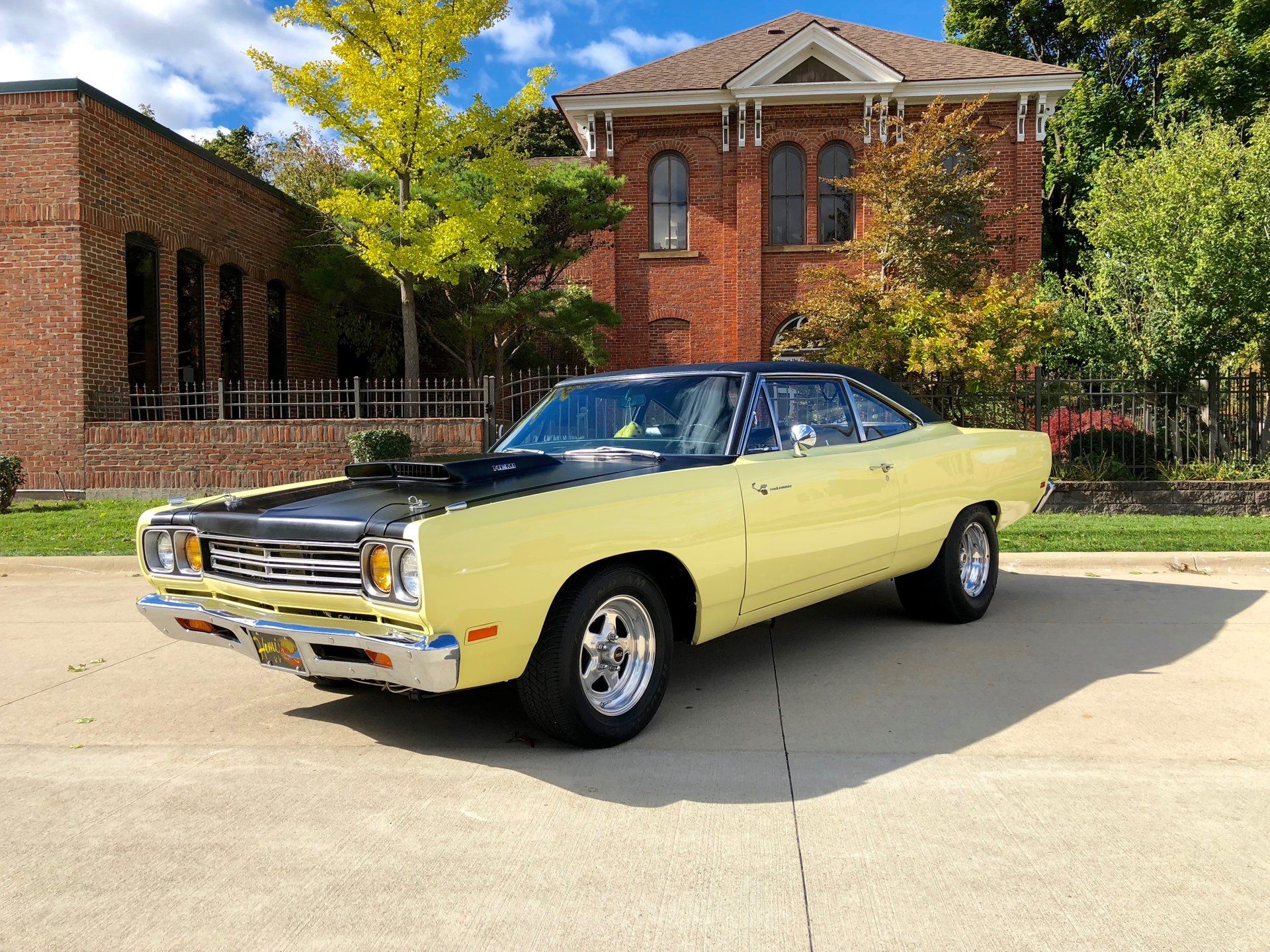 Powering this ultimate street machine is a monsterous 568 cubic inch Hemi V8 with only 200 miles on it. The engine is built to the skin of its teeth, and backed by a 727 Torqueflite transmission. It has a pretty stock appearance, so beware when rolling up on any yellow Road Runners on the road.
1971 Plymouth Road Runner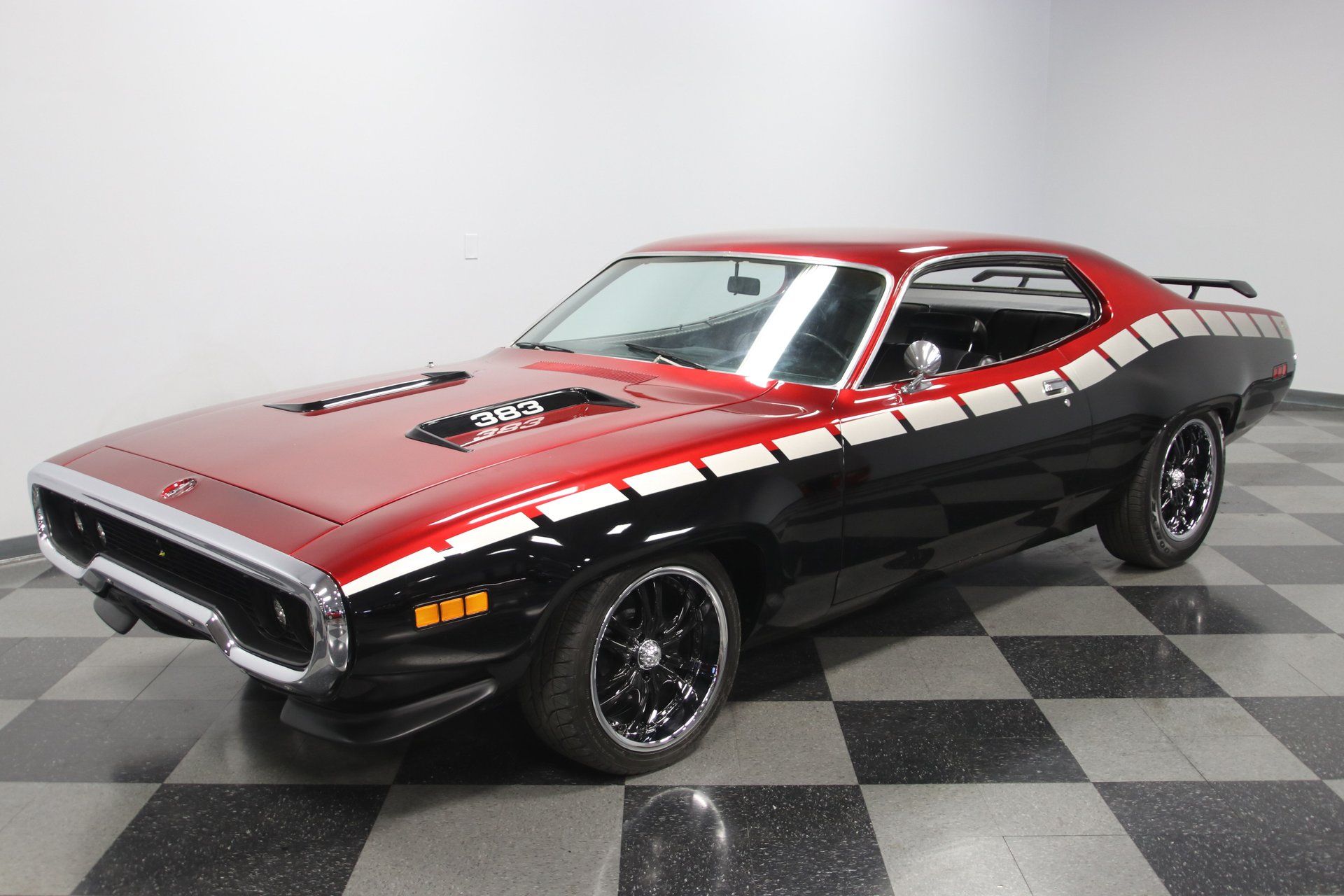 This 1971 Plymouth Road Runner is a numbers-matching 383 V8 car. And while that makes it a desirable classic, we know what really attracted you is the unique and complete custom paint theme. After all, there's nothing better than proper Mopar muscle and plenty of extra flair to go with it.
1969 Plymouth Road Runner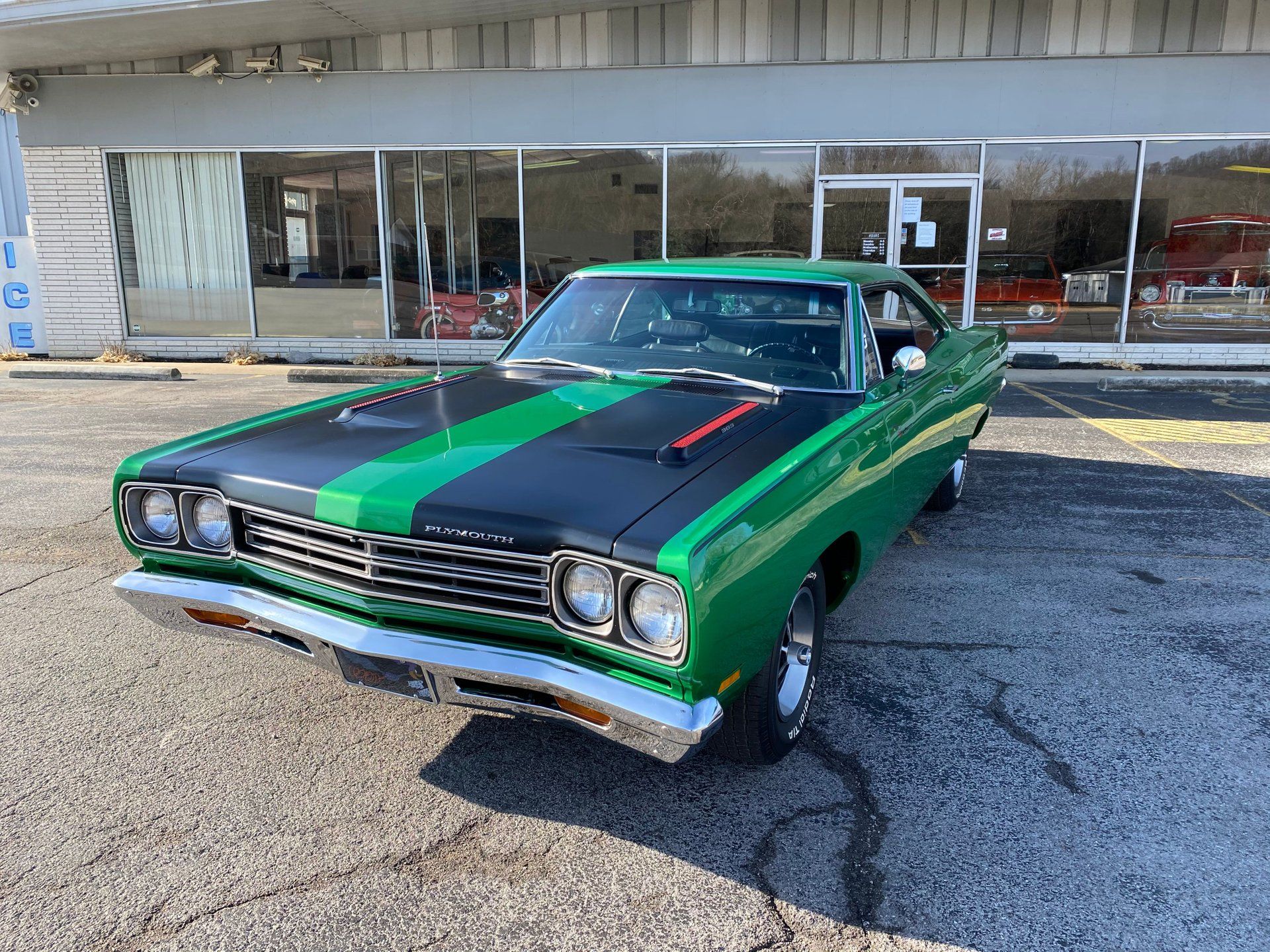 This Road Runner is powered by a restored 383bbl with the 4 Speed A833 manual transmission and drives absolutely fantastic. No expenses have been spared during the restoration to make it look gorgeous and you can see the love to detail in every corner of the car, inside and out.
1972 Plymouth Road Runner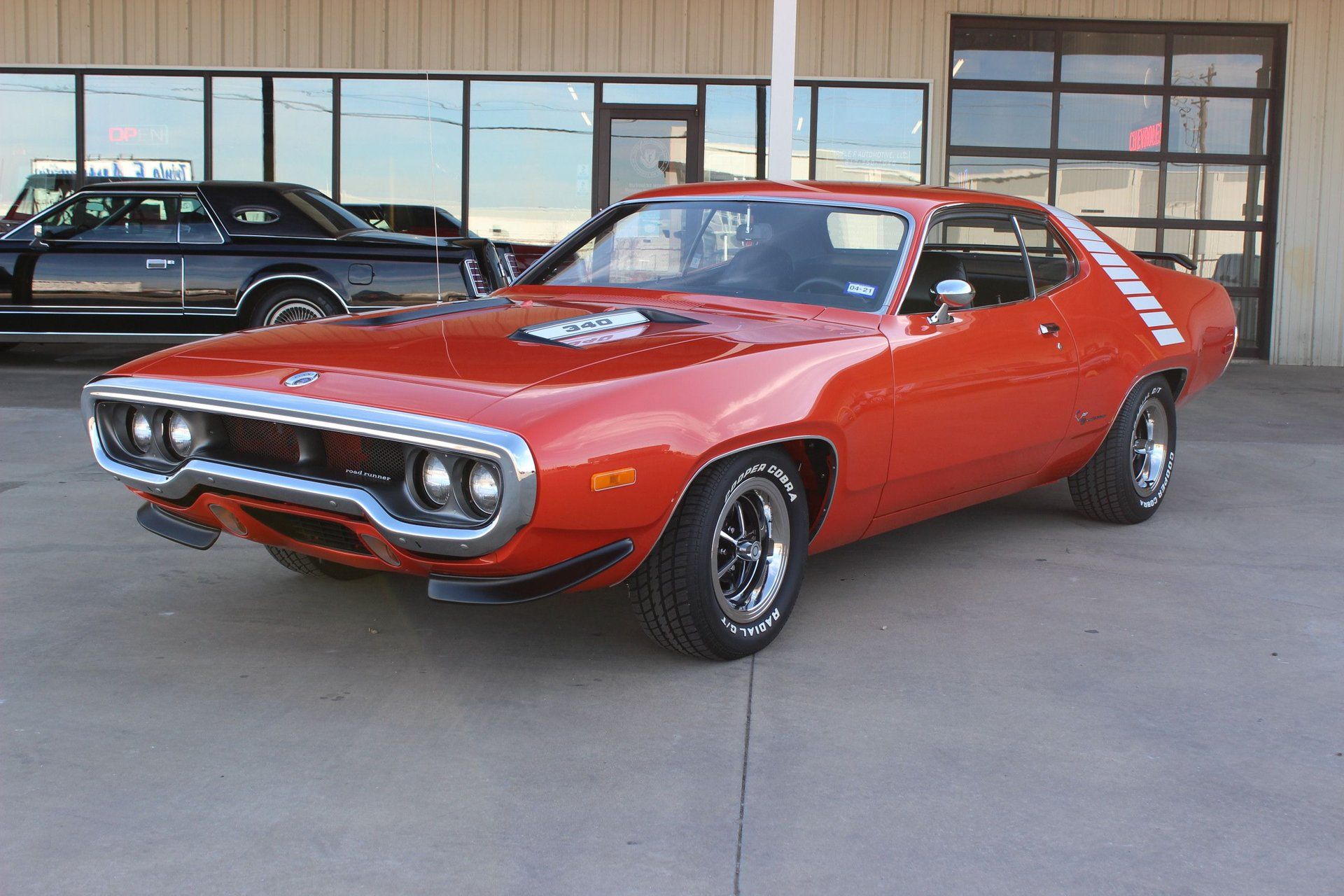 This spectacular example just emerged from a professional 2 year "nut by bolt" rotisserie restoration. The 340 C.I. V8 was performance built and has been mated to a new Tremec TKO-500 5-speed manual transmission, resulting in dramatically improved performance, reliability and efficiency. Stopping power has also been improved courtesy of a power 4-wheel disc brake system upgrade.
1969 Plymouth Road Runner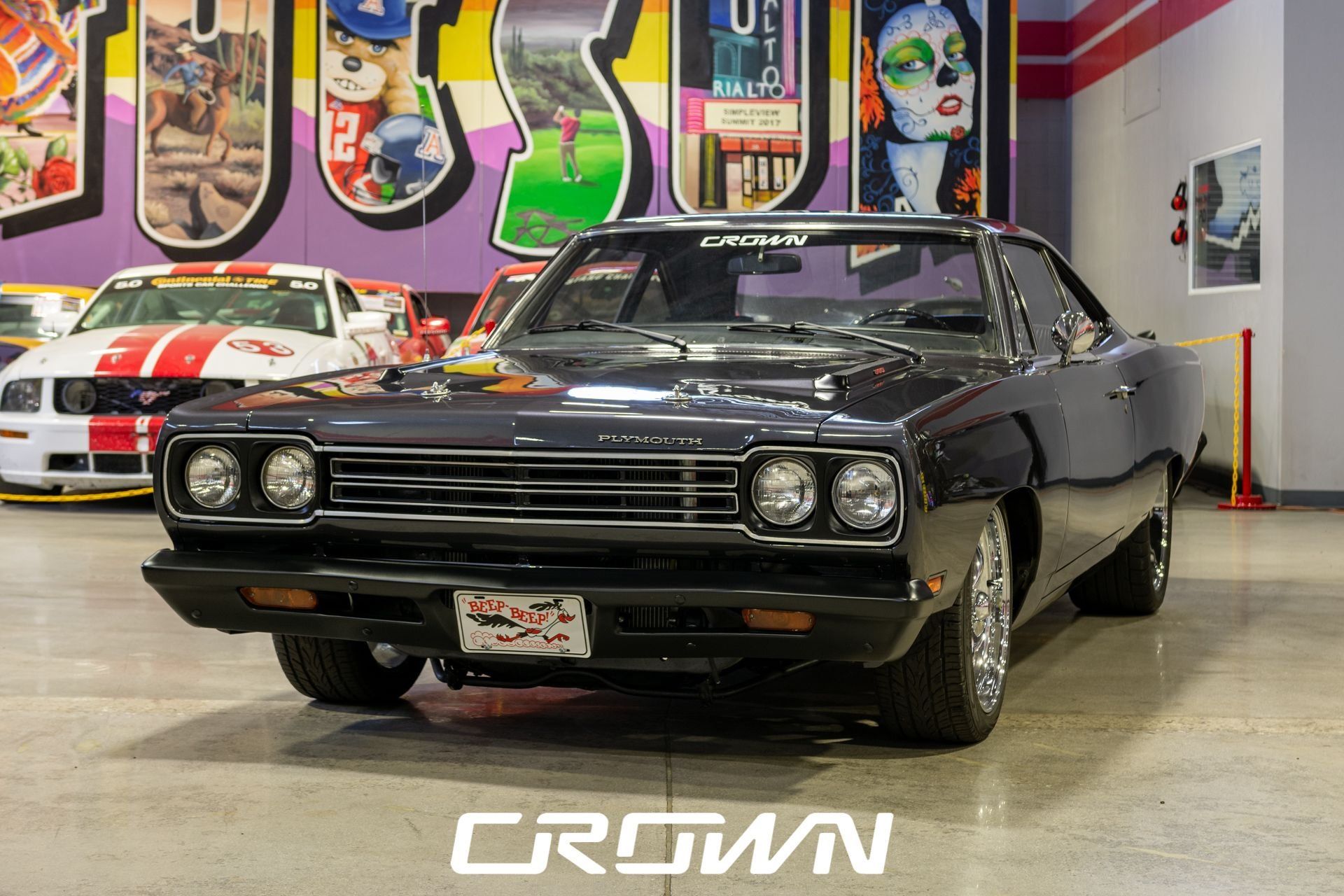 This beautiful 1969 Road Runner has a 383ci V-8 under the hood that will let everyone know that you mean business. The performance cam adds a little bit of thump to the exhaust note and some character to the car.
1969 Plymouth Road Runner ProStreet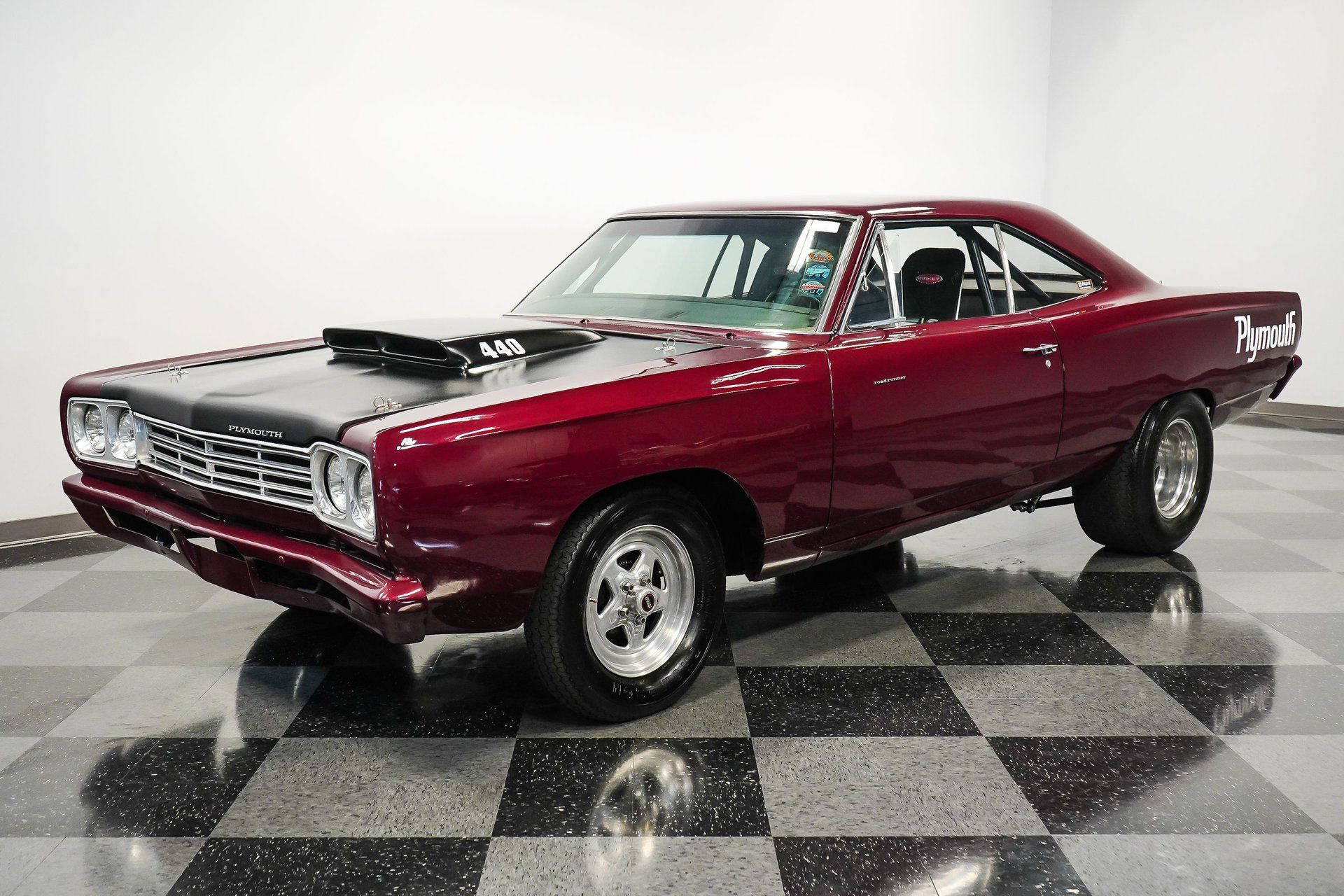 This 1969 Plymouth Road Runner has a true drag racing kind of style that's for far more than just appearances. It's a proper race frame that's lightened and fortified. And at its heart is a thumping big block made for street-eating power. When building a drag car or pro street machine , this is the ideal place to start. The 1969 Mopars had that mid-year A12 option that was out to dominate the Super Stock world.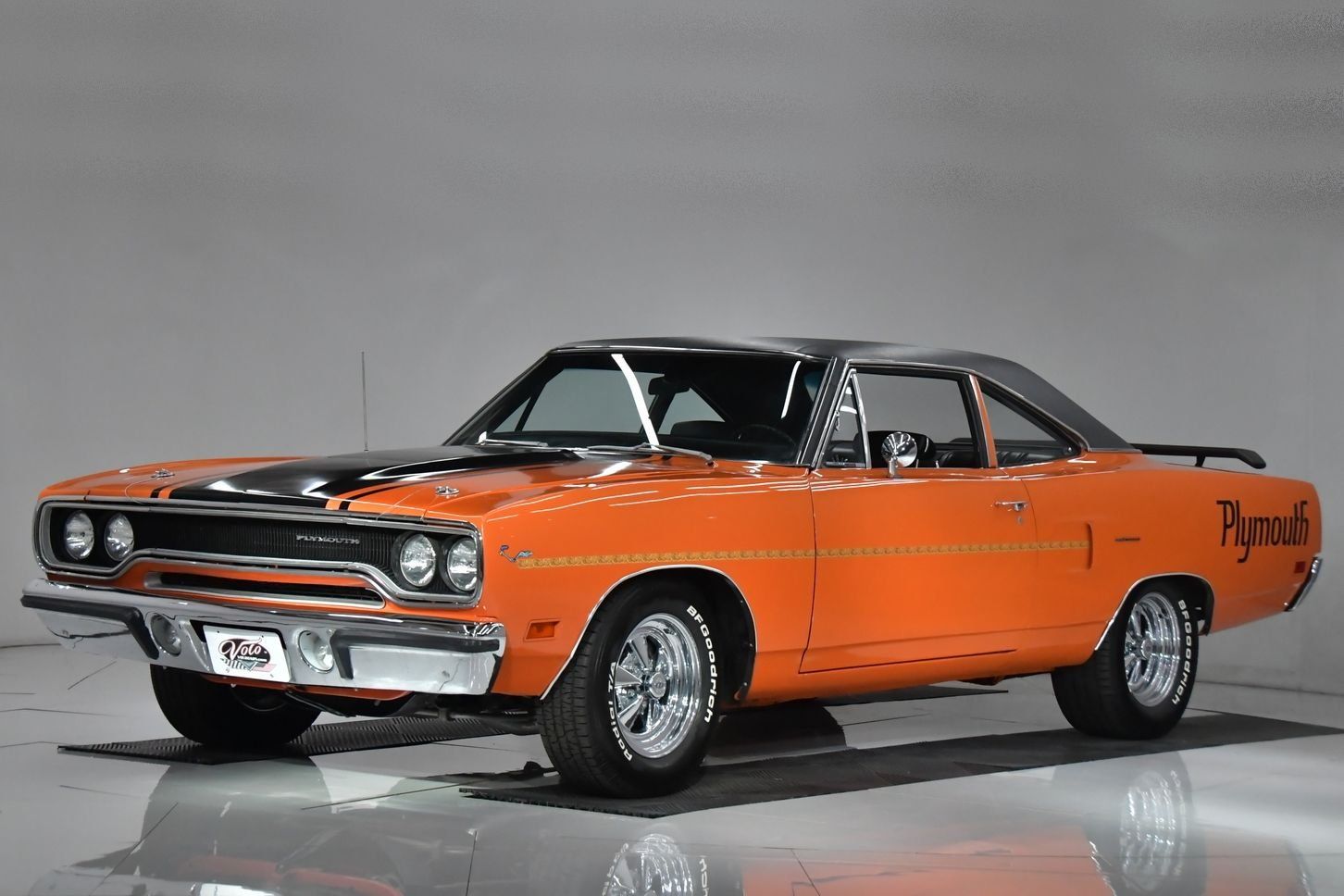 This is a real Road Runner that has been rotisserie restored and upgraded with a crate 472-525 hp Hemi motor. Also upgraded 5-speed, heavy duty Dana 60 rear end and disc brakes.