What a Christmas present!
---
The best Christmas presents don't fit under the tree, at least not the one inside your house, as plainly shown by the new ride Hulk Hogan was gifted by Santa Claus. The famous wrestler and WWE Hall of Famer got on Twitter to show everyone his new Dodge Charger SRT Hellcat Redeye Widebody, although it looks like he unwrapped it early on Christmas Eve.
Looking good in Pitch Black with Carbon Black wheels, the brand new Mopar muscle car is an intimidating sight indeed. Not everyone agrees, but a freshly polished black car really flaunts every curve, which certainly is the case here. Even the mail-slot grille doesn't disappear like you might think it would with the black grille, but instead the light highlights that and other details.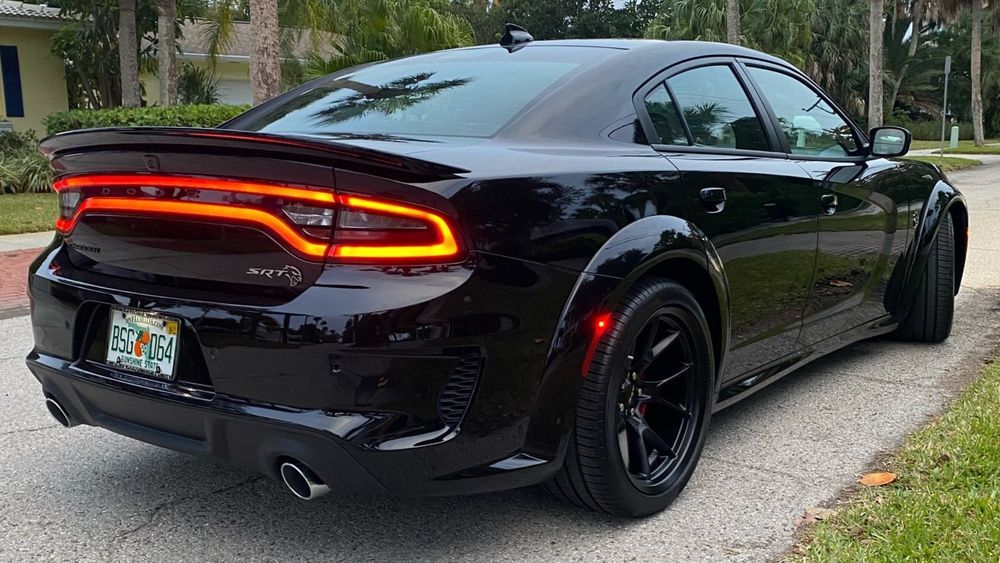 These Hellcat Redeye models sure are a lot of fun since they use the same supercharged 6.2-liter V8 and dial output up to a monstrous 797-horsepower. Yes, we'd like it even better if Dodge would offer a manual transmission, but the 8-speed automatic at least isn't slow on the uptake.
Speaking of not everyone agreeing, we know some readers feel any modern Charger isn't really a muscle car. We think Hulk Hogan would disagree, but we're wondering if anyone is brave enough to tell him to his face he's driving a grocery getter and not a "real" muscle car?
We certainly wouldn't complain if Santa left us something like this in the driveway next year. Hogan didn't disclose what factory options are included, but even "stripped down" such a vehicle would be great.
MSRP for the 2021 Dodge Charger SRT Hellcat Redeye Widebody starts at $78,595. It seems Santa's budget for the Hogan household is pretty liberal. This also means the Hulkster landed on the Nice List. Now we want to know where our muscle cars ended up!