These guys have pulled multiple classics cars from the same spot before.
---
A badly decayed Dodge truck was recently pulled from a river and we have the amazing video of the recovery. The guys from Adventures With A Purpose are once again trolling by a boat ramp in the Tualatin River southwest of Portland, Oregon and they came up big. If you don't recall this is the same spot where they've pulled out a Mazda RX-7, Ford Mustang Mach 1, and Chevy Silverado, plus several more cars. There are many theories about why so many vehicles have been clustered near the boat ramp and none of them involve anything pleasant.
It's always amazing how interesting it is to find a car underwaterand what is represents. After all, the imagination goes crazy with possibilities about how and why it happened, plus the chances of something unexpected being found inside, like a dead body.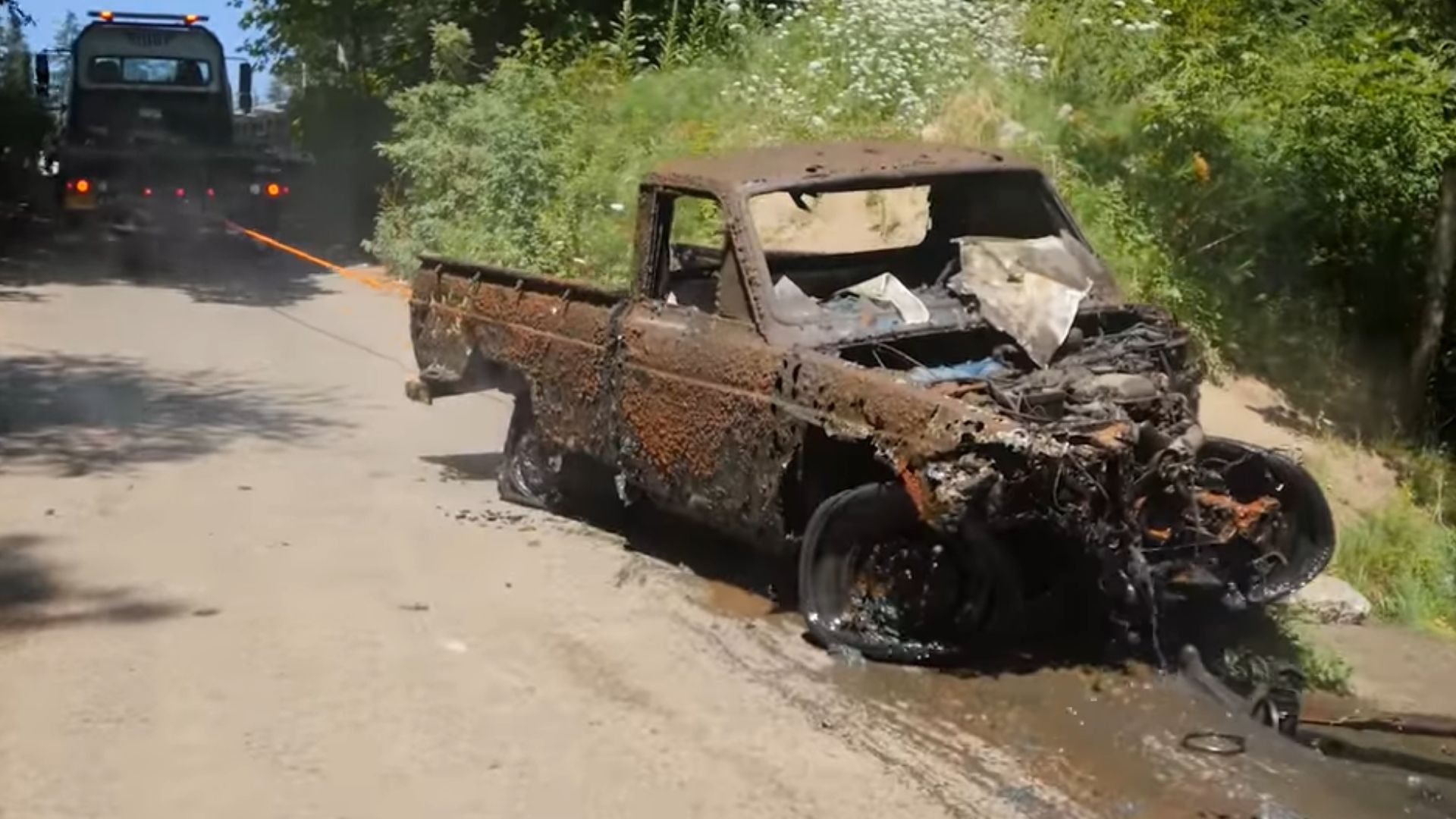 If you want tips on how to do an underwater vehicle recovery, this video gives you some insight. Instead of editing out the process of attaching chains, a tow line, inflatable bags, etc. to the truck they not only show it, the diver narrates what he's doing and why.
The divers have mentioned before that it's difficult to identify cars under the murky water, and in the past they've pulled up something which was different from what was anticipated. That's the case with this Dodge, which they thought was a Datsun until they examined it on the boat ramp and realized it has Mopar parts.
We're keeping that in mind when they talk about a Chevelle that's also in this part of the river. On the one hand, it could be an Impala or a Plymouth Fury, maybe even a Honda Accord considering their track record at identifying vehicles. But they might have nailed this one. Seeing a rusting husk of a Chevelle would be simultaneously fascinating and supremely depressing, so we're not sure what would be best. It sounds like it might be a few more weeks before we find out either way.
We've seen some badly decayed cars pulled out of water, including the Chevrolet Silverado which looked like a ball of clay. And while this Datsun wasn't nearly as bad, the corrosion had eaten through one of the bed sidewalls almost entirely, with holes all over the rest of the pickup. Like the Mazda RX-7, this truck is definitely going to be recycled for whatever metal is left.