The insurance company is going to love this video…
---
When you're a low-skilled driver behind the wheel of a 788-horsepower Ferrari 812 Superfast, the last thing you want to do is turn off traction control. Even if you're in the middle of a racetrack, you'll likely find yourself spinning wildly out of control, unable to get the Italian stallion righted again before doing some expensive damage to it. Even worse is turning off traction control while crossing a bridge in London, which is what this driver appears to have done.
In the video which accompanies this article, you can see the driver calmly stop at a red light and press the traction control button on the dash, switching it off. We understand the curiosity of seeing how a car handles without the electronic nannies active, but doing so on a crowded public street is irresponsible.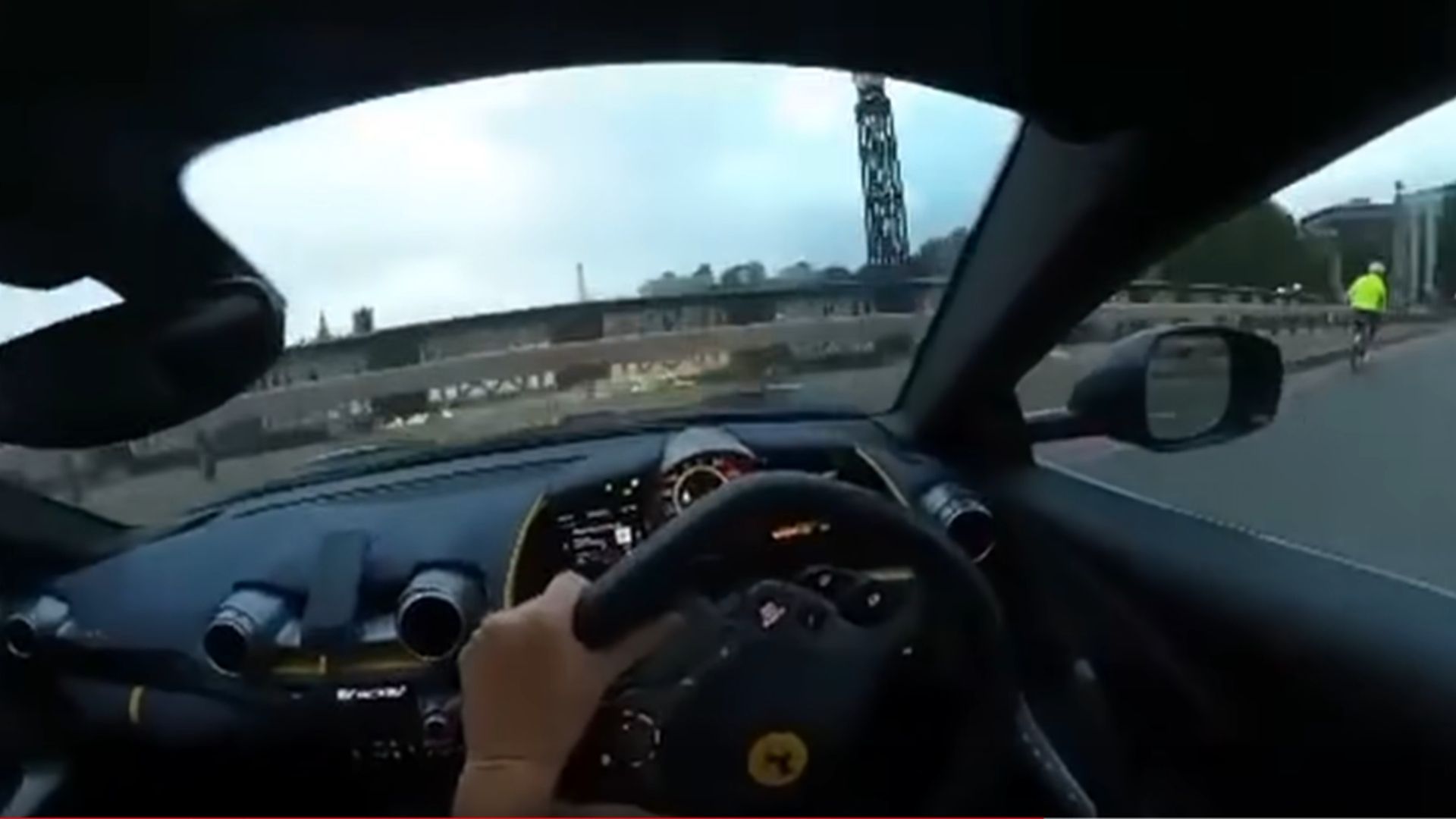 The driver then navigates the Albert Embankment in London and starts to cross the Thames River on Lambeth Bridge. He decides to open the throttle wide and obviously wasn't prepared for the surge of power to the rear tires.
As the back end gets away from him, the driver narrowly misses a pedestrian and cyclist on the bridge. That's when the driver jerks on the steering wheel, likely panicking as he realizes the car is getting away from him. Overcorrecting, he then counter-steers slowly and the Ferrari 812 Superfast spins completely out of the control as it careens sideways on the bridge.
You can see the Italian supercar strikes the right side of the bridge railing and all four airbags deploy. Thankfully, we have the incident recorded and posted to YouTube through the Supercar Hunter channel. It's already racking up plenty of views since it was posted.
The driver's identity hasn't been released yet. Some local media reports claim the Ferrari was a rental, but there's no confirmation of that yet. Whether it was owned by the driver or not, the fact the video is out there means he's in a lot of trouble.