We really want to see the body cam footage of how this went down…
---
Oh Canada, it's a place where you don't want to speed, a lesson a Dodge Charger driver learned the hard way the other day. According to a Twitter post by PRP Road Safety Services, an officer in Ontario pulled the Charger over in an 80 km/h zone doing 152 km/h. In response, the car was impounded, but the story gets even more interesting.
A man launched a campaign to ban the Dodge Charger. Learn more here.
After he was pulled over, the driver said he was checking to see if his rim was rattling. We all know the best way to do that is to speed on a public road, not take the car in to a shop and have it tested the safe way. The officer didn't buy the story, maybe because the driver already had one stunt driving charge on his record this year, so he picked up another. Some people never learn their lesson.
Oh, and the police officer told the Dodge Charger owner he'd have the impound lot check out the rim to see if there's a rattle. Now that's some serious trolling.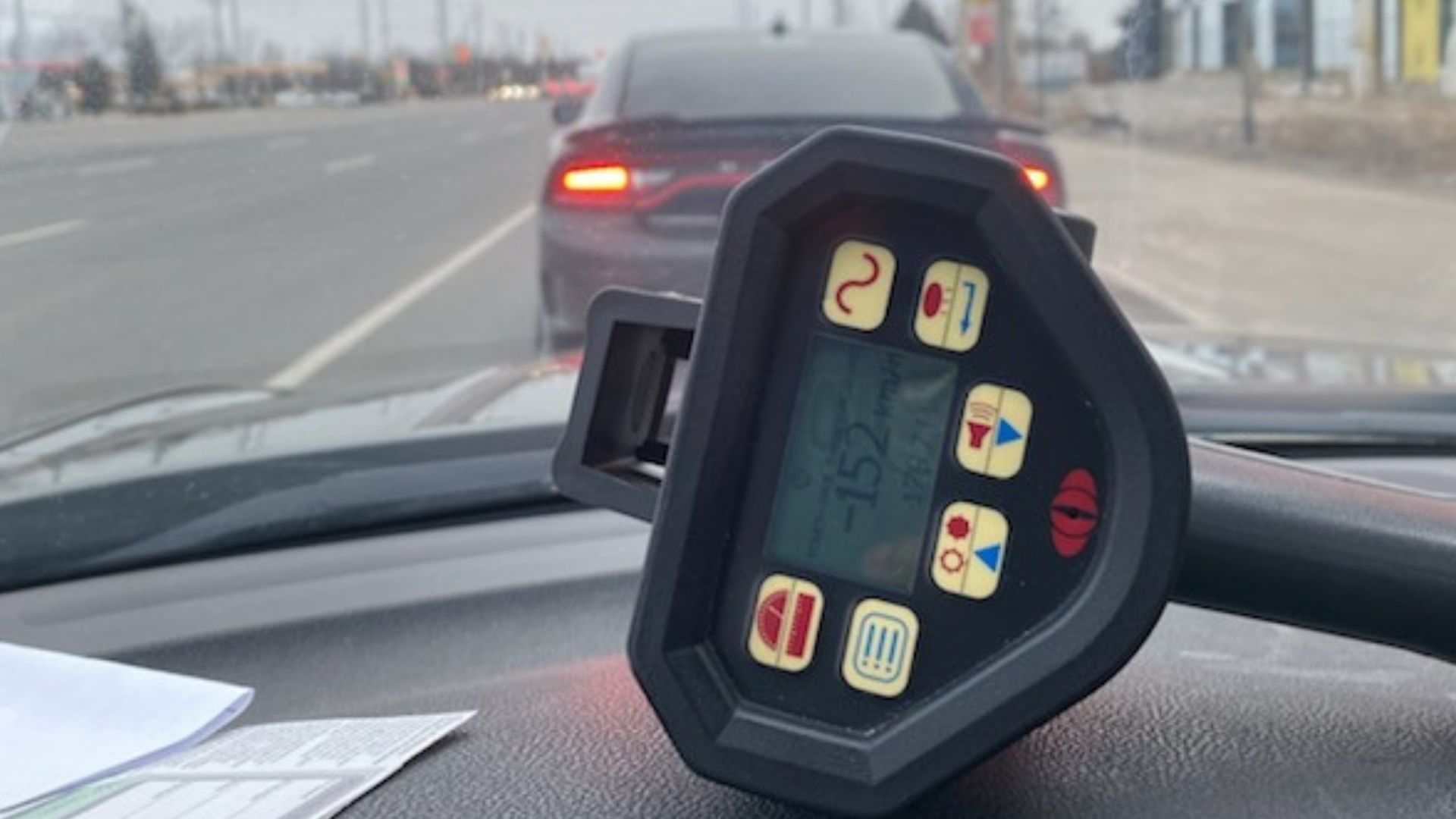 For those who aren't good at conversions, 80 km/h is about 50 mph, while 152 km/h is about 94 mph. In other words, this guy was speeding big time. While we've accused Canadians of being a little too strict on speeding enforcement, in this case he would be getting his ride impounded in many states.
This isn't just a run-of-the-mill Charger but it also isn't a Hellcat. Judging by the wheels and trim, this is either an SRT or Scat Pack, so yeah it's got a Hemi. The fact the owner obviously de-badged it makes identifying the exact model more difficult. That being said, it's almost always someone with a lower model who removes the badges so they can try to act like they have a cooler car, but that's not always the case. Either way, this guy gets to wait, pay a big fine, then get his Mopar back. Hopefully this time he realizes taking it to the track is cheaper and smarter.
View the Web Story
Dodge Charger Driver's Speeding Excuse
Where's The Vanishing Point Challenger?
Floyd Mayweather's Car Collection
Dodge Challenger Drives Into Pond
1970 Mr. Norm's Dodge Super Bee Has Seen Better Days
Durango Hellcats Stolen Directly From Dodge
Dodge Challenger Driver Causes Fatal Wreck
Ram TRX Almost Beats C8 Corvette
Kevin Hart Bought A Ferrari 488 Pista
Dodge Charger Crashes Into House
Driver Outruns Cops In Hellcat