The rumor is that this rare and significant Italian supercar will be receiving a new lease on life.
---
Ferrari is undoubtedly known for creating some of the most fascinating, aesthetically stunning, and downright quickest cars. Whether it is a LaFerrari or a 306 GTS, cars that top our dream lists come straight out of Maranello. One of the most epic cars to wear the prancing horse logo is the Ferrari F40. Recently, one of those legendary, rare F40s was seen engulfed in flames at Monaco.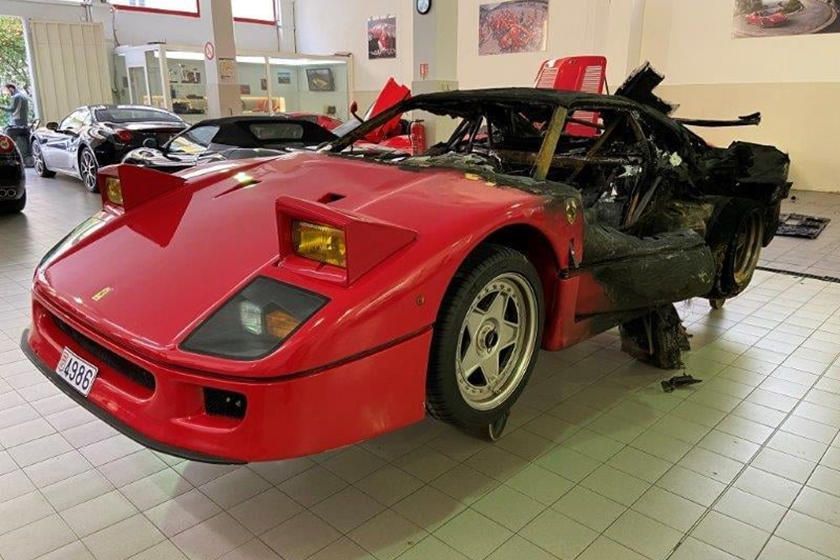 After seeing photos of the rare Ferrari completely ablaze would make anyone believe that the car was a devastating total loss. More images have surfaced of that remained of the charred F40, and they hurt the soul to see. The good news is that this iconic Italian supercar is sitting on the service floor of Ferrari Monte Carlo with rumors that the car will be rebuilt from the ground-up and completely restored.
The extent of the damage is gut-wrenching with everything beyond the A-pillars completely destroyed. But if the rumors are true, someone is dropping an incredibly large chunk of change to get this rare Ferrari back to tip-top shape. Some may wonder why someone would bring the car back to life considering the damage. Well, because Ferrari F40. The car is truly one of the rarest, most symbolic, and most downright drop-dead gorgeous cars ever created. Some Ferrari F40 examples have sold for up to $6 million.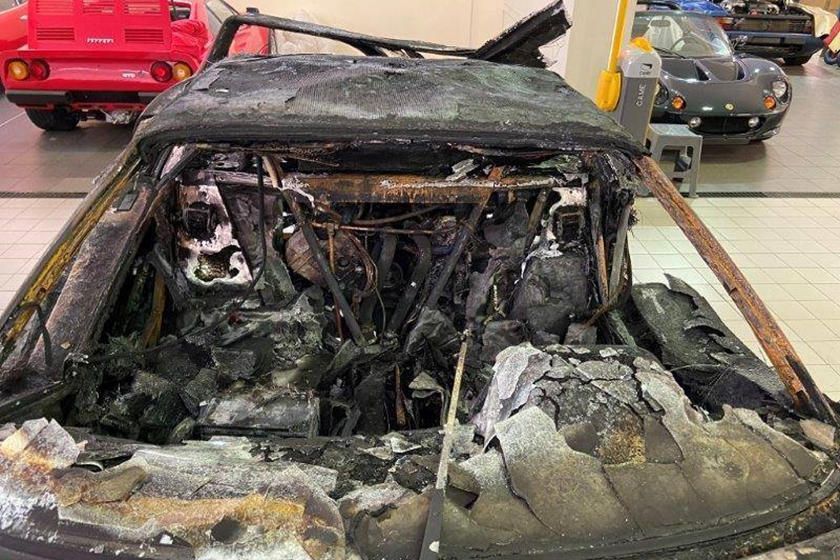 We are happy to see that this significant Ferrari is getting a new chance at life. Considering the amount of work that will go into rebuilding and restoring the car, it may come out even better than before, if that is possible. Let's just hope that after the restoration is complete that the car will be driven and used and not spend its life sitting in a garage.
Source: CarBuzz