Warning: The images you are about to see may be disturbing to some enthusiasts. Viewer discretion is advised.
---
The internet has proven time and time again that it is one of the most powerful tools we have access to. It certainly came in handy when trying to locate a Ferrari F40 that was previously owned by the son of infamous leader Sadam Hussein. People everywhere took to their computers and browsers and became internet investigators as if they were on the hunt for gold. While it seems like this story should be more of a movie plot than real life, this all happened thanks to a YouTube channel by Ratarossa.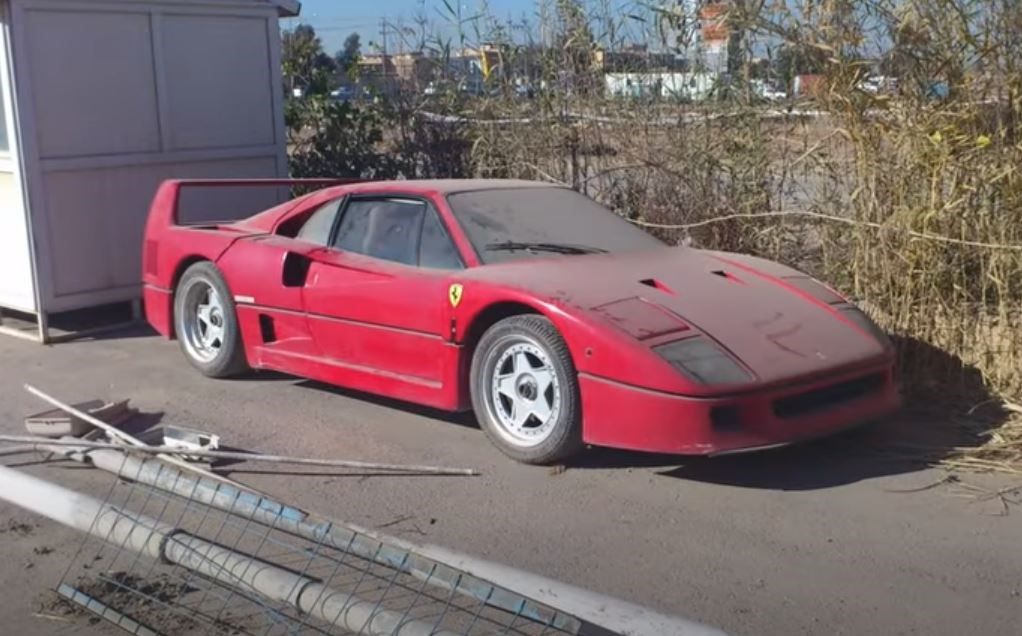 A video was posted to the Ratarossa YouTube channel asking for help to locate a particular famous abandoned vehicle with incredible value. Even another YouTube channel Solomondrin threw the idea out to 1.6 million followers to help find the car along with a $1,000 reward. That's when the internet detectives went to work, and soon enough, leads started pouring in with information regarding the car, the condition, and possible locations.
Once the car was located, the pictures started flooding in, and it was obvious that the car was in bad shape with sand covering its neglected body and engine, and even the interior was worse for wear. The pictures would make any car enthusiast cringe for any car in this condition, but even more so on an expensive Ferrari F40, a car that could easily fetch over $1 million. To add insult to injury, this car only has over 3,000 kilometers (1,864 miles) on the odometer meaning that this Ferrari is basically brand new and hasn't even been fully broken in yet. It almost appears as if somebody deliberately trashed it.
Like many cases big or small, most information brought forward is likely thrown out, but the best leads were provided by Chris at Gas Monkey Garage. These guys were known for taking a demolished Ferrari F40, flipping it, and selling it for copious amounts of cash.
Back in 2016, Chris actually tried to buy the exact car in question after a call from Richard Rawlings, and he even went as far as to travel to Iraq to find it. Interestingly enough, he did find the car, but due to the logistics along with security worries, the transaction became null.
After Chris's attempt, a Ferrari restoration expert from Belgium also made the trip to Iraq to see how he could help the F40. In fact, he was able to get the car back to decent shape, but that proved to be no easy task. The engine needed to be stripped down to bare bones and completely rebuilt. Also, another ECU was needed for the car, so it was sourced and then remotely programmed for the twin-turbo V8. While this wasn't easy, it was doable. In fact, the F40 was spotted driving down the road just last year by the same Ferrari mechanic.
So, where is the car now? After it was brought back to road-worthy condition, a wealthy Saudi man purchased the Ferrari for his collection, and had it shipped over to be restored. Some viewers were able to catch up with the man and see how the F40 was fairing, and there are some videos of him driving it along his property.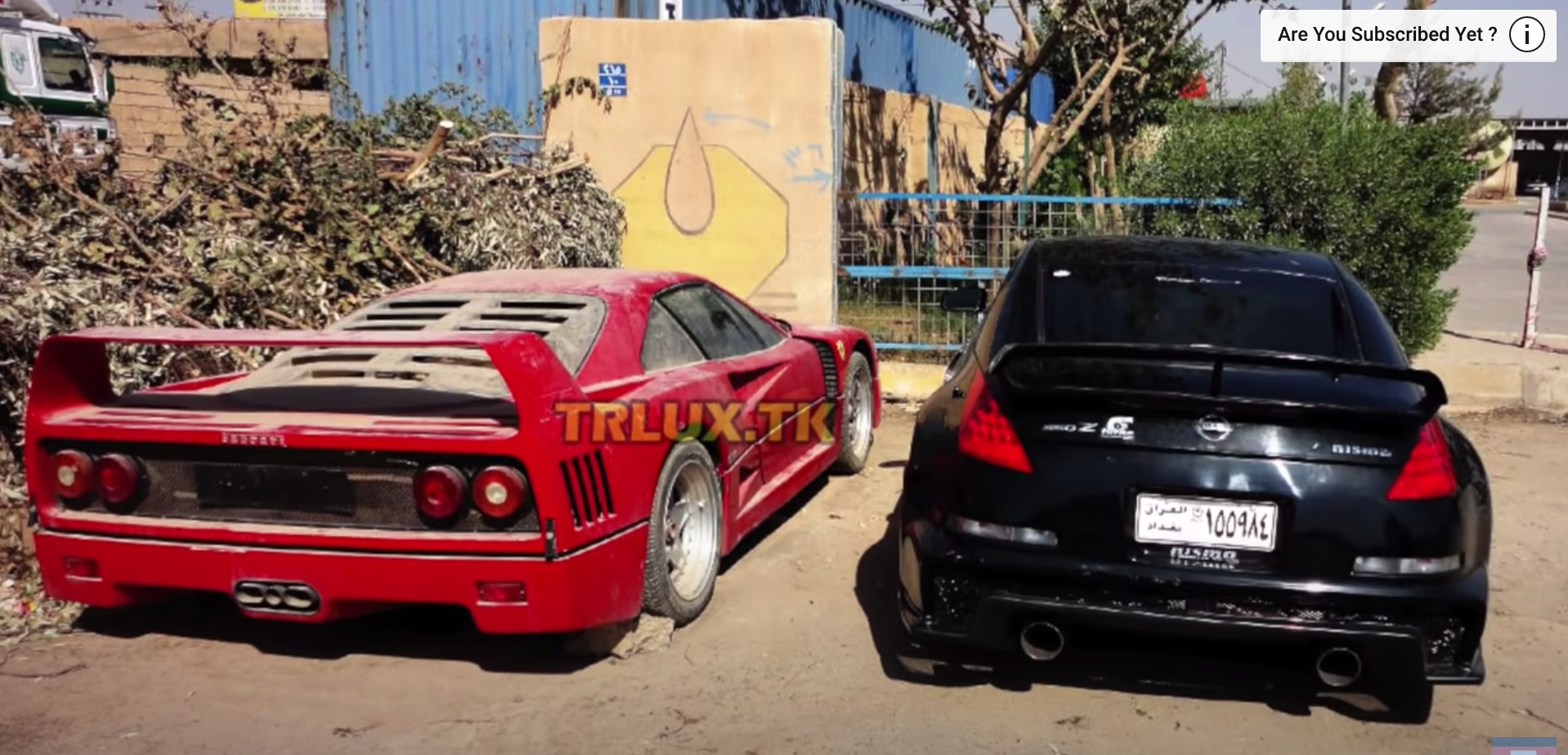 Even though this Ferrari F40 has been restored by this current owner, it has seen much better days. Not only does the exterior look to be in need of some more TLC, but even the engine sounds like it is crying for help, maybe even screaming. Hopefully, the owner will reconsider the $1.15 million price that he wants for the Ferrari F40, because maybe then it could be brought back to former glory with a well-deserved restoration.
Source: Driven NZ
Read More Ferrari News Here...