Caution: This content may be disturbing to some viewers.
---
One person was taught an expensive lesson today after losing control of a rare Ferrari F40 on the Gold Coast of Australia. The driver lost control of the iconic red Italian exotic hitting a ditch which sent sent the car careening into a row of trees off the side of the highway in Nerang, Queensland. We just so happened to stumble across these photos of the Ferrari F40 wreck on All Street's Facebook page.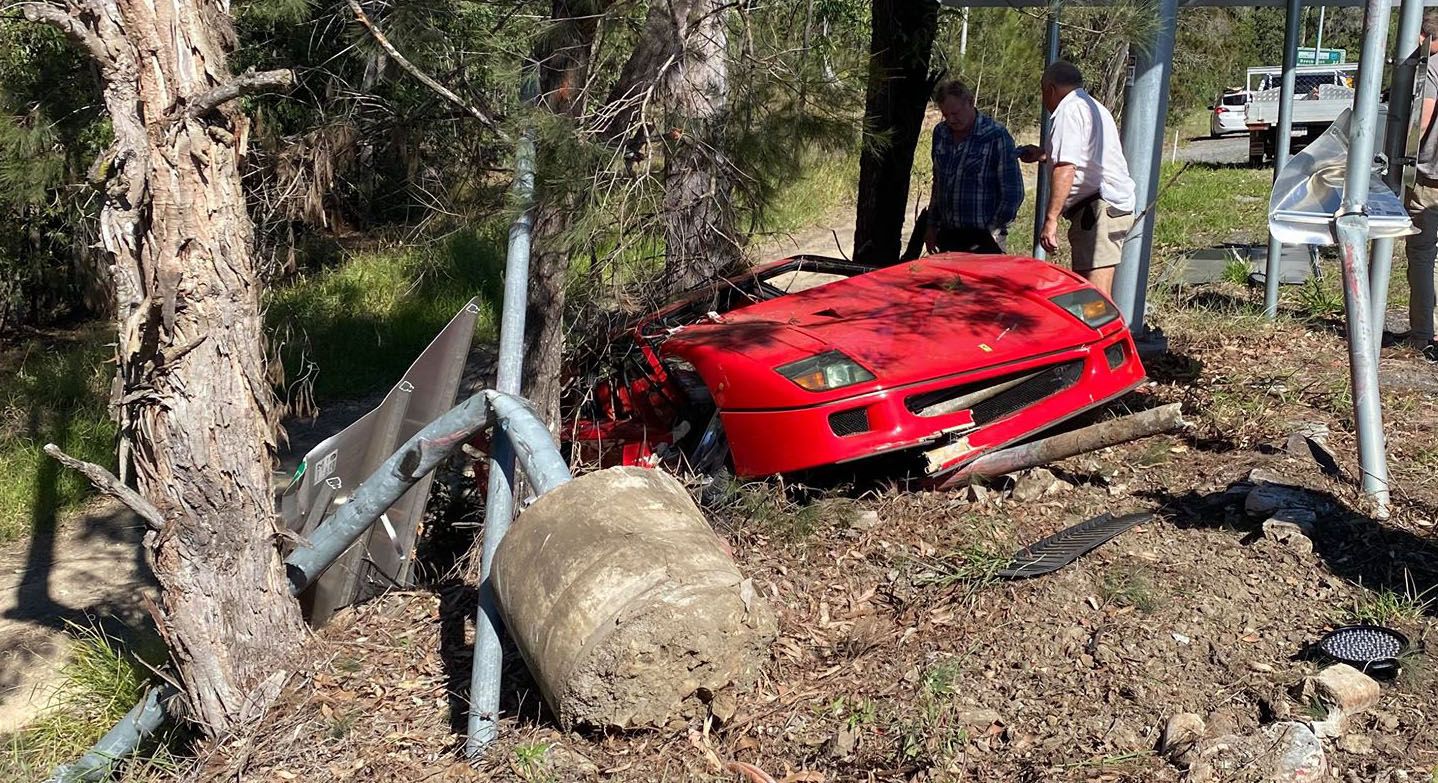 The impact of the crash caused the front of the car to separate from the rest of the vehicle with the bumper bar knocked completely off which is shown in the photos of the carnage. Even more, the car's mirrors were smashed and the license plate is lopsided. The Ferrari hit the trees with such force that a street light was caused to collapse on top of the exotic.
According to the Daily Mail Australia via a Queensland Police spokeswoman, two people were inside the mid-engined two-seater sports car at the time of the accident but neither sustained any injuries.
If this was a real Ferrari F40 involved in the accident and not a replica or clone, the car is estimated at about $2.3 million as that is the price tag of a similar car listed for sale. Commenters on social media were quick to notice that the car was wearing dealership plates.
Not only was this in expensive mistake after the damage to the Ferrari F40, the driver was also ticketed for losing control of the vehicle. No reason was stated why the driver left the roadway, but it could be a number of reasons such as distraction or swerving to miss a random object. Also, any inexperienced driver with that much horsepower on tap could easily and quickly escape control.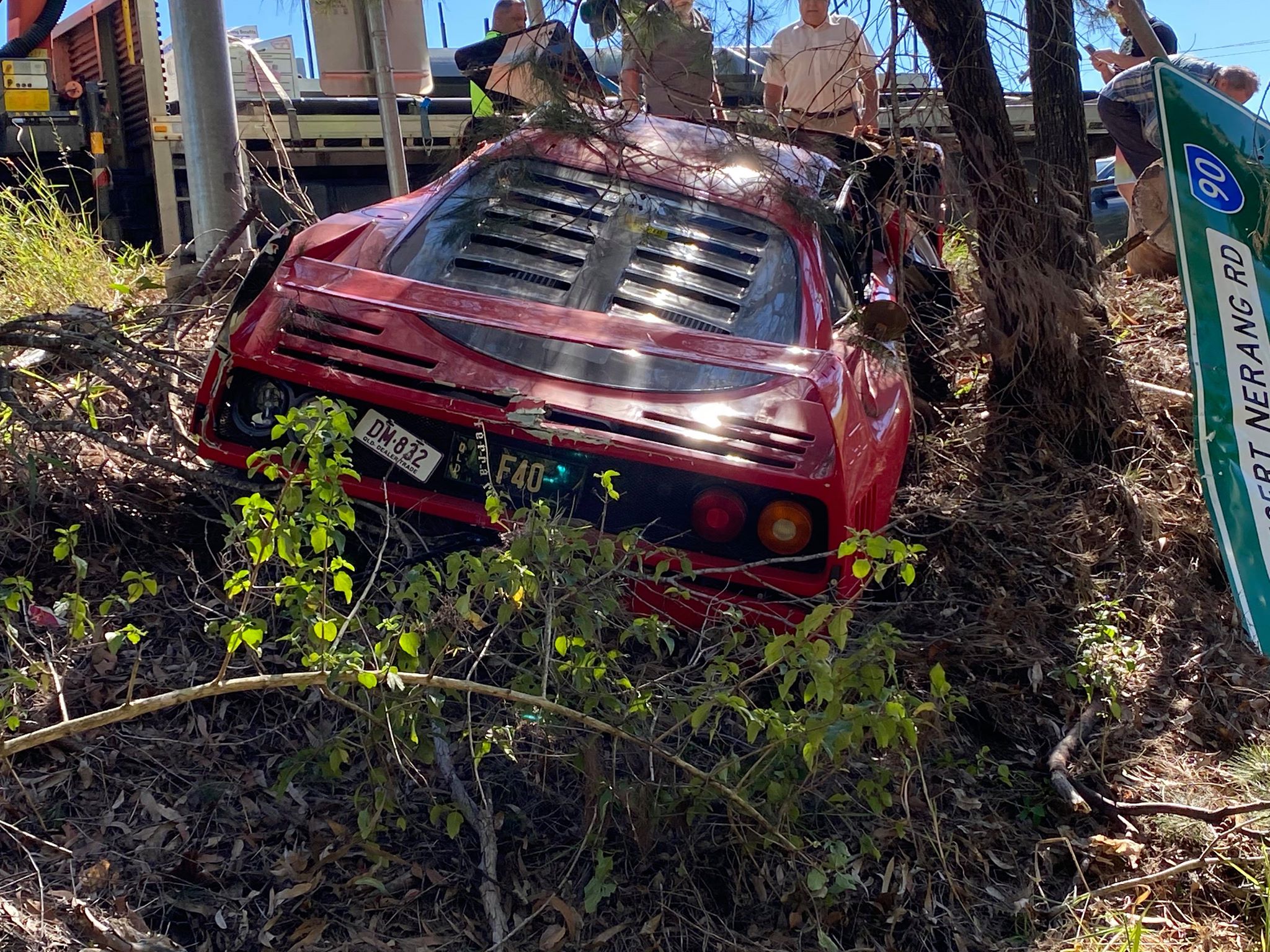 Built from 1987 through 1992, the Ferrari F40 is powered by a twin-turbocharged and intercooled 2.9-liter V8 engine that generates 471-horsepower at 7,000-rpm and 426 lb/ft of torque at 4,000-rpm, according to the Italian automaker. Power output, gearing, and torque curves varied among the cars.