Overview
---
Posting 0-60 times in just under 4 seconds this super car was and still is the real deal.
---

As early as 1984, the Maranello factory had begun developing a new model of the 288 GTO intended to compete against the Porsche 959 in FIA Group B. However the FIA brought an end to the Group B category for the 1986 season. This left found of Ferrari: Enzo Ferrari with five 288 GTO cars, and no races to race them in. Enzo's legacy would be put down in the history books as one of the most famous names in the automobile world. The F40 would go down as one of the most admired super cars in the world.
Street legal, sexy and hard to miss, Enzo designed this car with an obnoxious rear wing, bare bones race inspired interior and huge rear tires to place this car ahead of the supercar game for years to come.
The body was an entirely new design by Pininfarina, who has had a hand in designing a good amount of Ferraris from the time they opened their doors, featuring panels made of kevlar, carbon fiber, and aluminum to make this F40 as lightweight and strong as possible.
Weight was brought down even more from the use of plastic windows and windshield. Although the cars did have air conditioning, no carpets, sound system, or door handles were installed.
Posting 0-60 times in just under 4 seconds this super car was and still is the real deal. With a twin turbo charged 2.9L V8 producing 478 horsepower and 425 lb-ft torque, this pavement splitting Ferrari brought a race ready car on the streets for anyone rich enough to buy it at a cool $400,000 in 1987.
Production Numbers
---
| | |
| --- | --- |
| F40 2 Dr Coupe | 216 |
Performance Specs
---
Engine
Size
Carb.
HP
Torque
0 to 60
Quarter mile
2.9L V8 Twin Turbo
2.9L
Weber-Marelli
Electronic Injection
478 at
7000 rpm
425 lb-ft at
4000 rpm
3.9 sec
11.9 sec
Transmission
---
Paint & Colors
---
Exterior
Rosso Rorsa (Ferrari Red)
Interior
OEM Brochures
---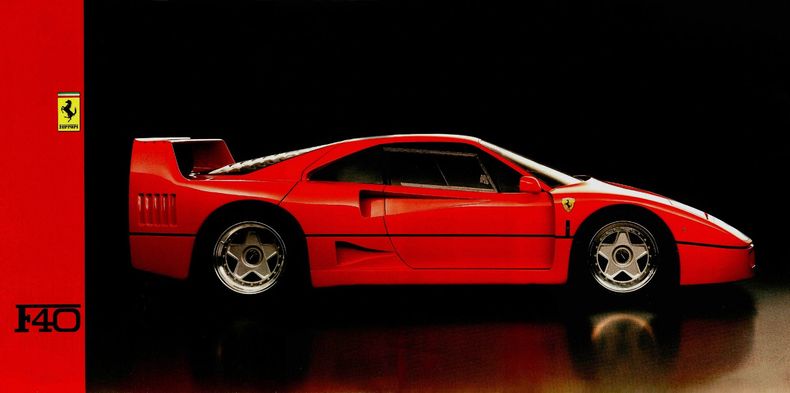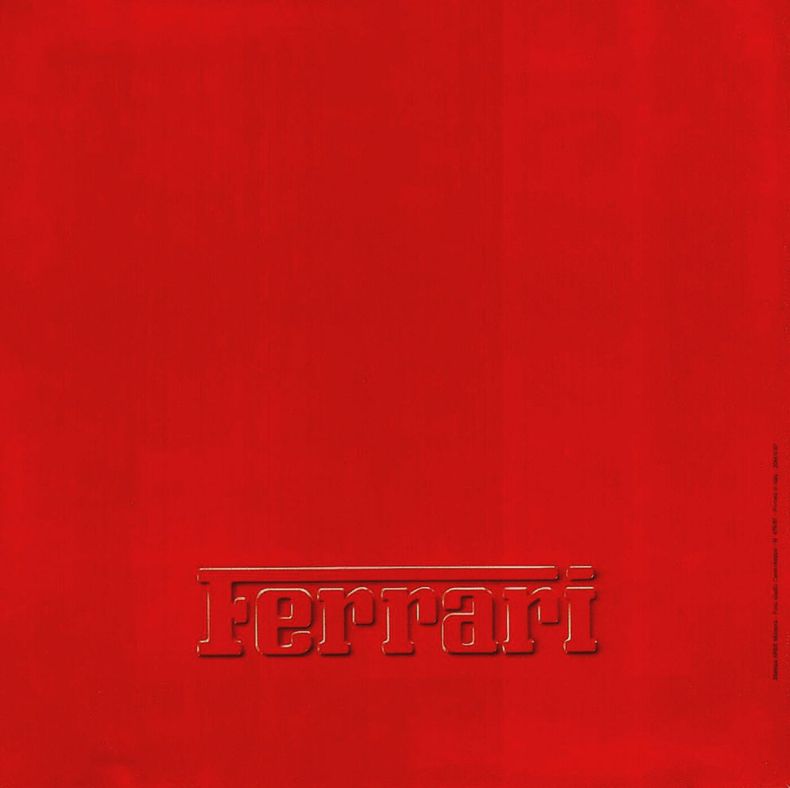 About the Knowledge Base
---
The Motorious Knowledge Base provides a comprehensive vehicle overview for the 1991 Ferrari F40 including production numbers, performance specs, factory colors, and OEM brochures. Check out additional model years or related content linked to this article or view other Makes and Models in our Research center.
If you have any interesting facts about the 1991 Ferrari F40 to add, want to tell us how we did covering the Ferrari F40, or want to tell us about yours, please leave a comment below.