This snake is packing a Ford Racing 427 and so much more.
---
There's no denying the legend of the original Shelby Cobra. However, getting your hands on one of the few built by Carroll Shelby's team comes at a steep financial cost. With this 1965 Backdraft Cobra RT3 Classic Edition you get the spirit of the British roadster stuffed with a potent American V8 and all the driving fun that comes with it, plus some nice extras.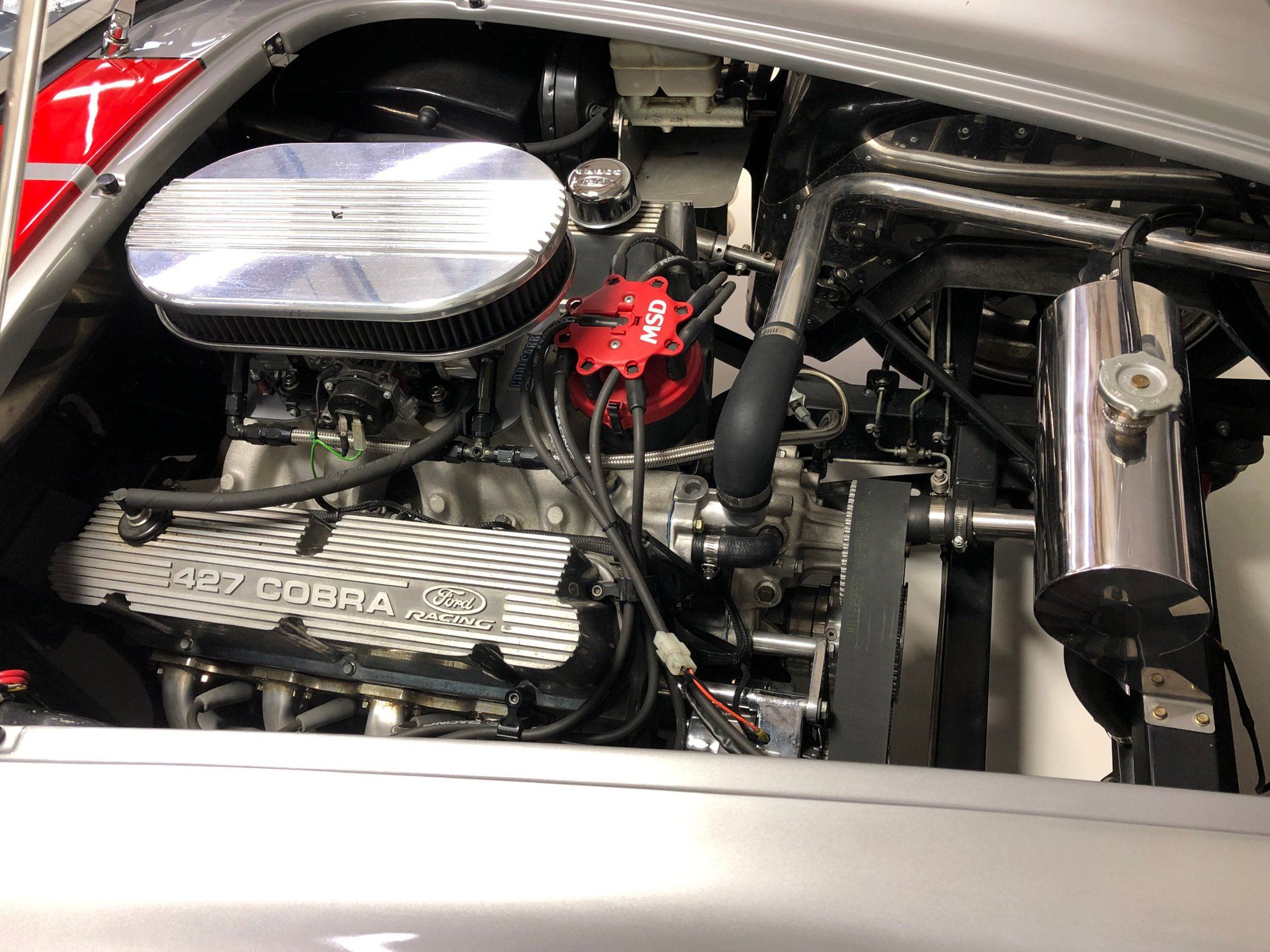 Frist and foremost, this recreation prioritizes performance. That Ford Racing 427 V8 hits brutally with 600-horsepower. Backing it up is a slick Tremec TKO600 5-speed manual transmission with a short throw shifter, so you can really rip through the gears. A Positraction rear differential also helps balance out all that power.
Just as important is the 2-inch by 4-inch ladder frame paired with a BMW rear suspension and front suspension. Up front are adjustable coilovers, a nice extra to have. Four-wheel power disc brakes combine with all that to provide excellent handling.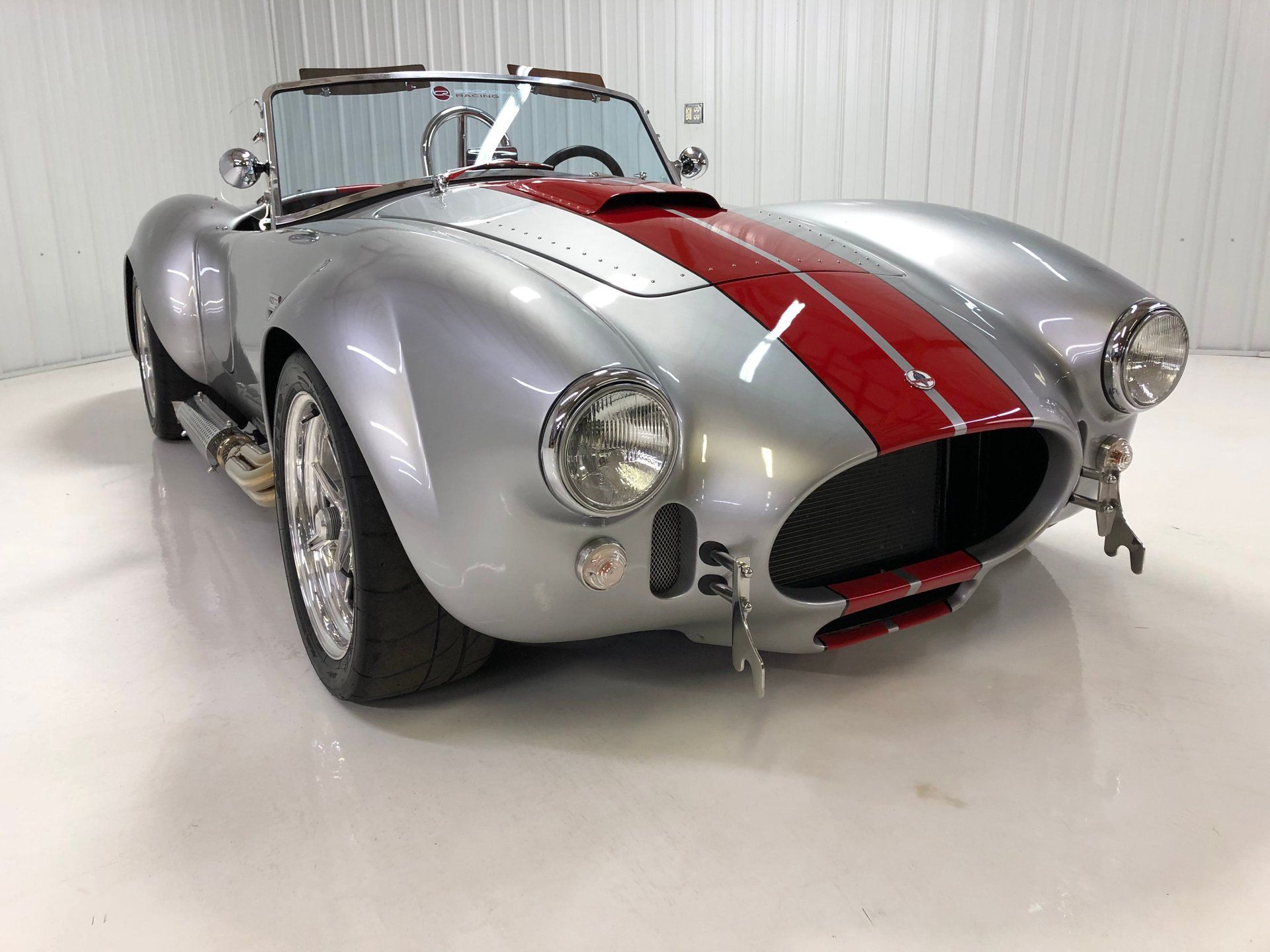 As you can clearly see from the photos, this is also a faithful recreation of the original Cobras. The aesthetics on this car will fool plenty of people into thinking you have the real deal, and you can just let them think that.
The body and tub are a single piece and were hand-laid for excellent quality. Painted silver with red stripes, plus American Racing polished knock-off wheels, this car makes a loud statement and will surely get you noticed. You enjoy nice soft leather seats, VDO gauges, a single rollover hoop on the driver's side, and a fresh black soft top.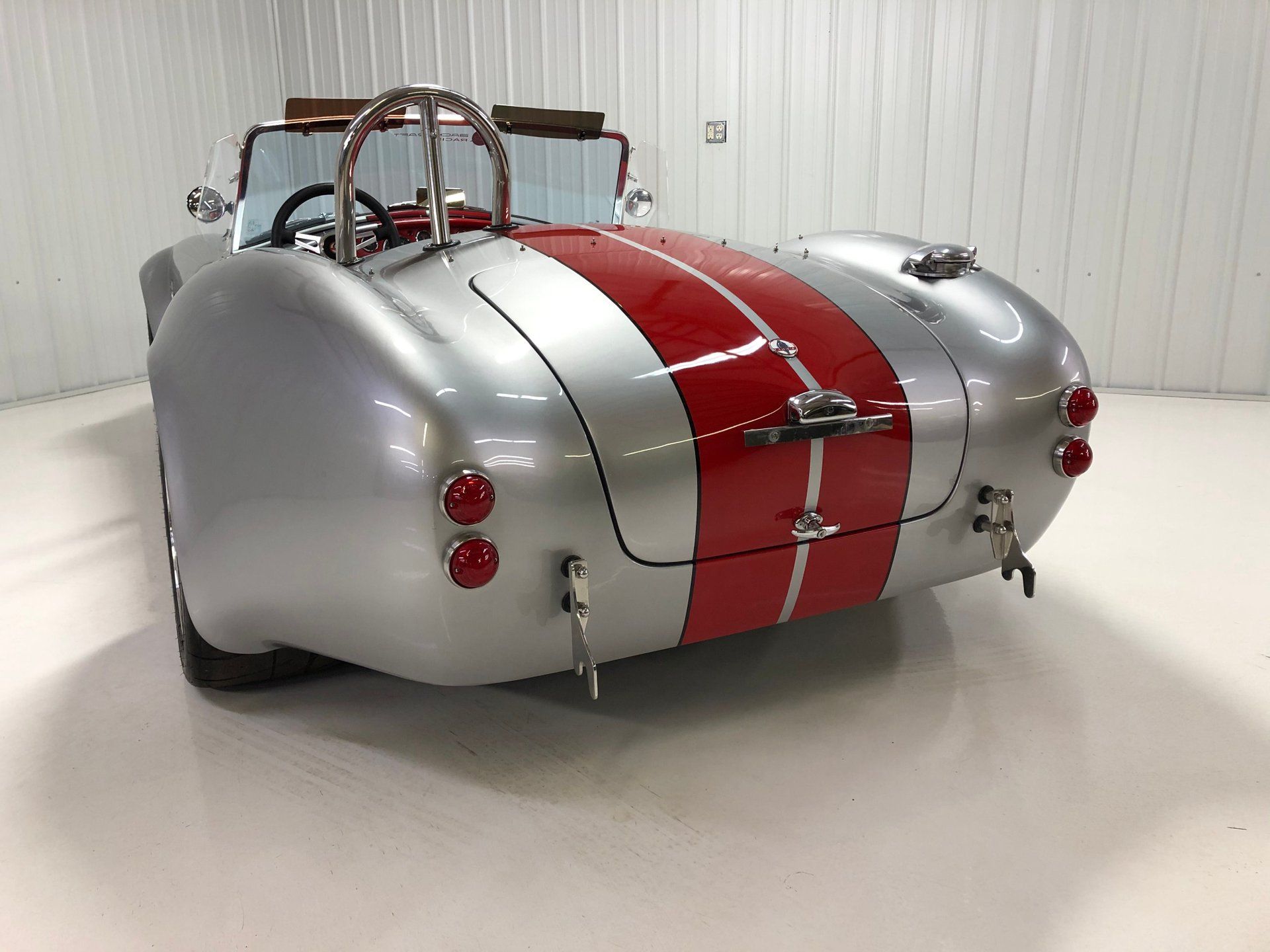 This car is pretty cherry with a mere 6,250 miles on the odometer, so you're getting something which is barely broken in. Recreation Shelby Cobras which are well-built like this one can appreciate in value over time, plus they're incredibly fun to drive. To make this Cobra yours you'll need to speak with Central Classic Cars, which is handling the sale.
More American Performance