That's a little higher than you'd expect.
---
When it comes to 1950s American land yachts, many lean toward the Chevrolet Impala. It offers accessibility, which is one of the reasons why so many lowriders favor them. Plus, the cars have miles of style with big tailfins, a healthy amount of chrome trim, and plenty of unique styling flairs, especially the models from the latter part of the decade. However, nobody would expect a 1959 Chevrolet Impala convertible would auction for a lofty $135,600, but one did recently.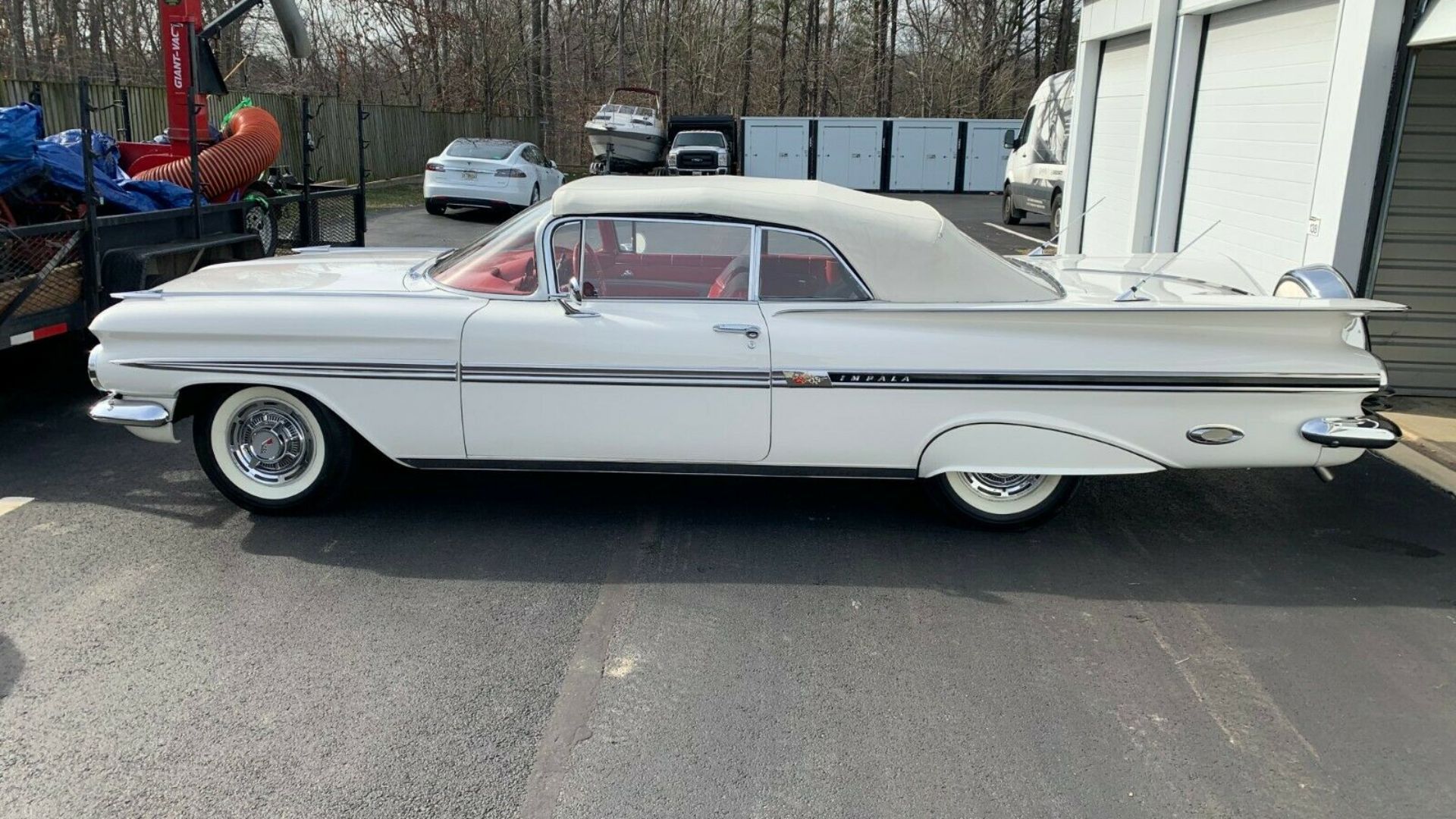 Posted on eBay, this Impala is a numbers-matching convertible. The white exterior and folding top and red interior is a handsome combination, and there's no doubt this thing caused a stir with its look alone. It has a 348ci V8 under that expansive hood, with three two-barrel carbs feeding it. A smooth Powerglide automatic transmission and power steering is included. Bidding appears to have been fierce with 93 bids made before everything ended on July 29.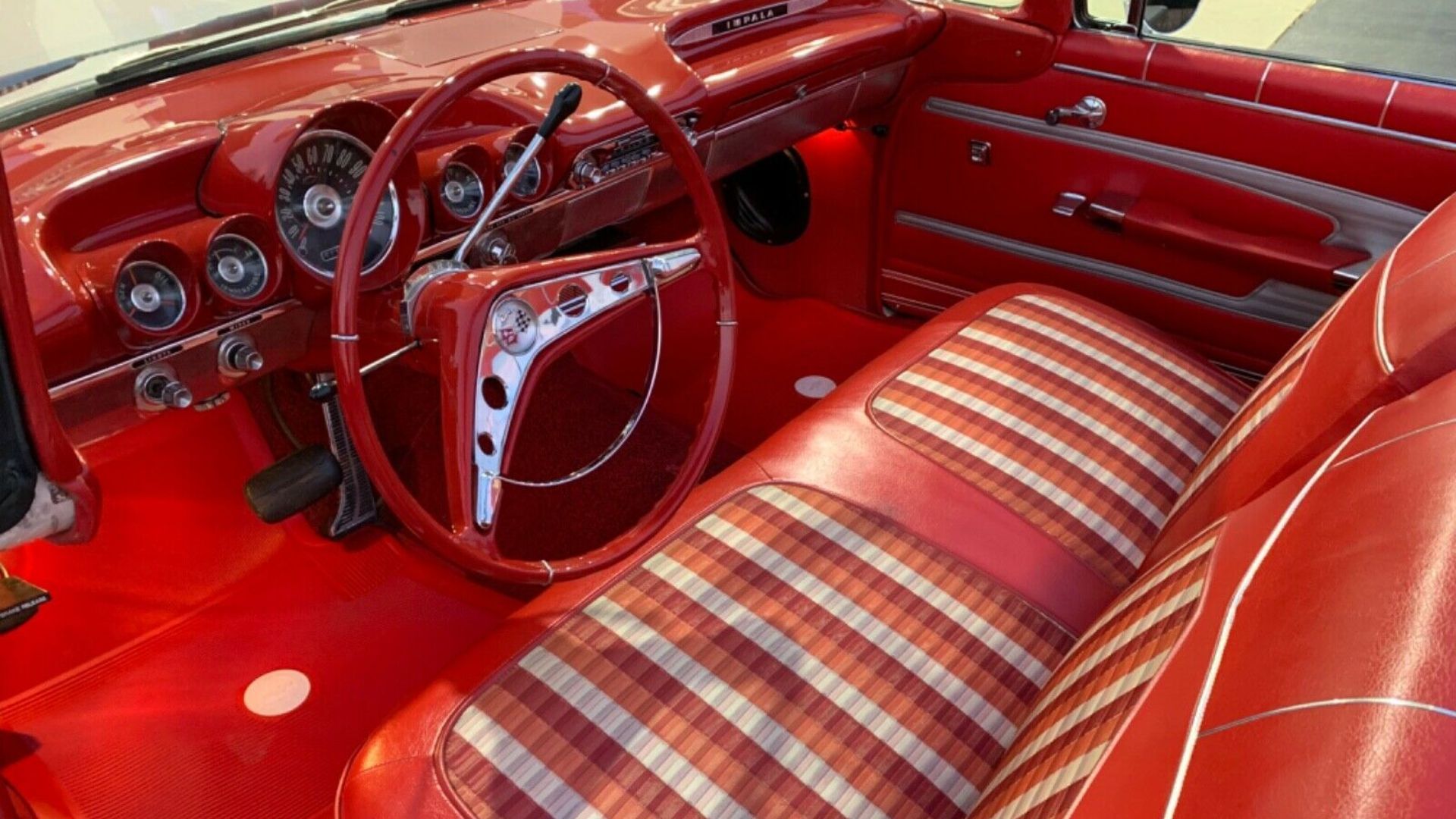 The seller states quite a bit of mechanical work was just completed, including rebuilding the transmission, all three carbs, and installing quite a few new chassis components, among other things. In other words, this is a turn-key car, but how does that justify the winning bid?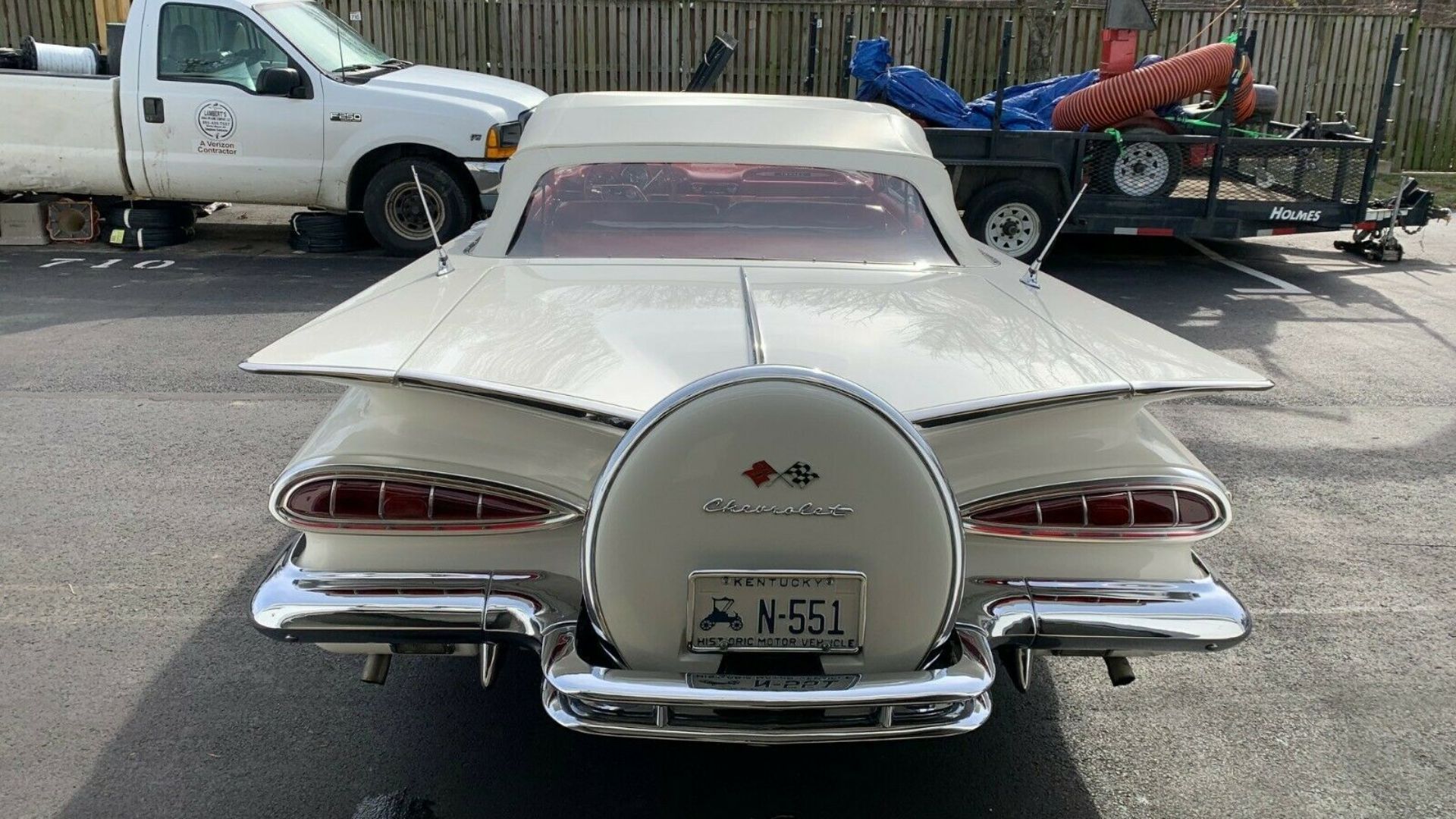 According to the seller, the exterior and interior are absolutely spotless. In fact, the seller claims this Chevy was a museum car before they purchased it, so it's in fantastic condition. The listing says there are only 25,000 miles on the Impala, which if true is shockingly low. Perhaps it sat in a museum for a few decades?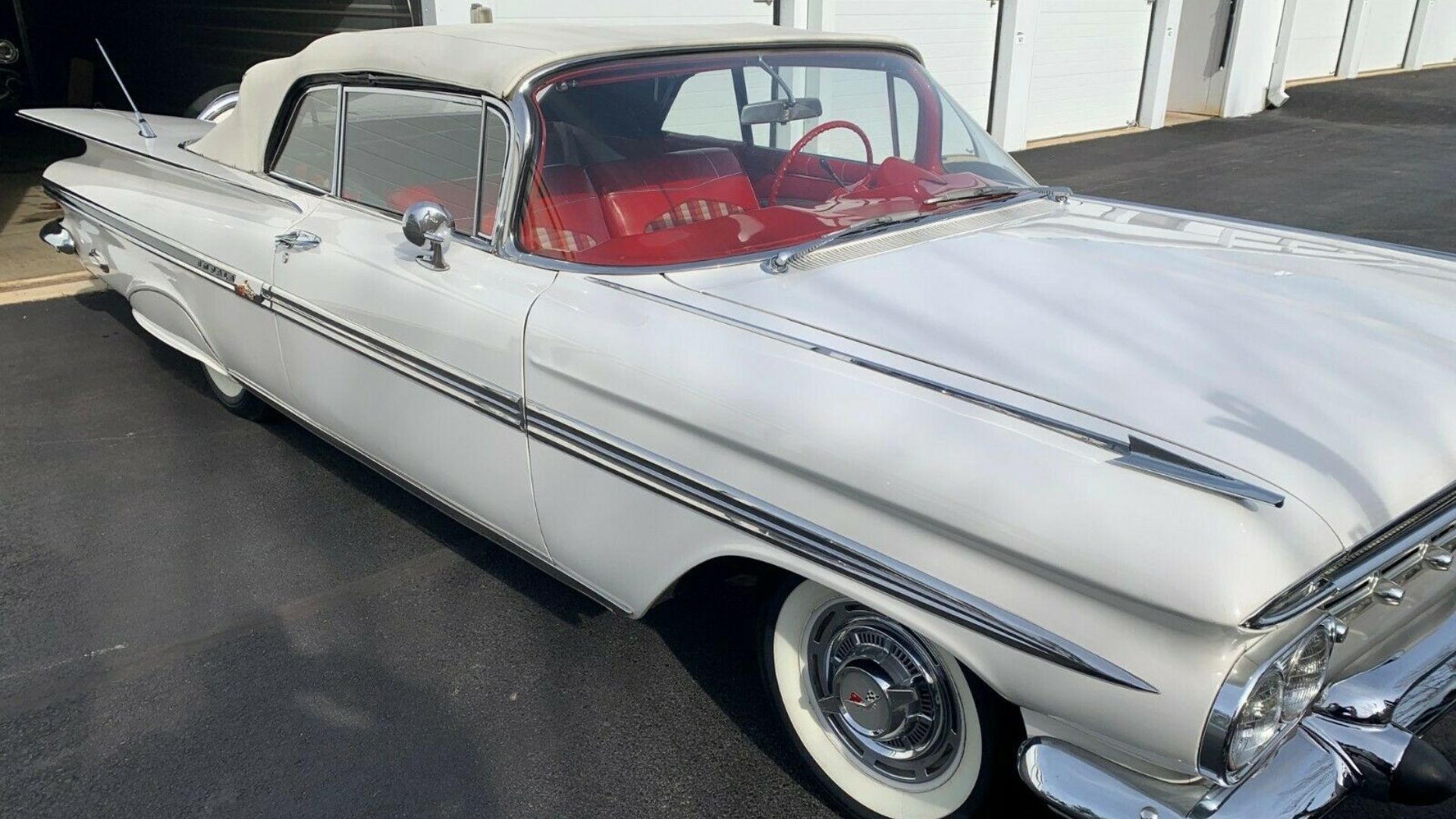 Of course, the Chevrolet Impala has gone the way of the dodo again as GM announced its demise earlier this year. However, the collectability of immaculate examples of classic models like this '59 is obviously high. After all, this car blew past normal valuations for an Impala of this vintage.
Check out the eBay listing for yourself here.