Two-story garage complete with a lounge inspired by the popular '80s movie.
---
One homeowner went above and beyond to showcase his vintage car collection. A two-story garage and lounge was built to fit 17 cars. Minimalist designed with 1980s flair, the epic car garage was built in Austin, Texas, over the course of two years out of steel and glass.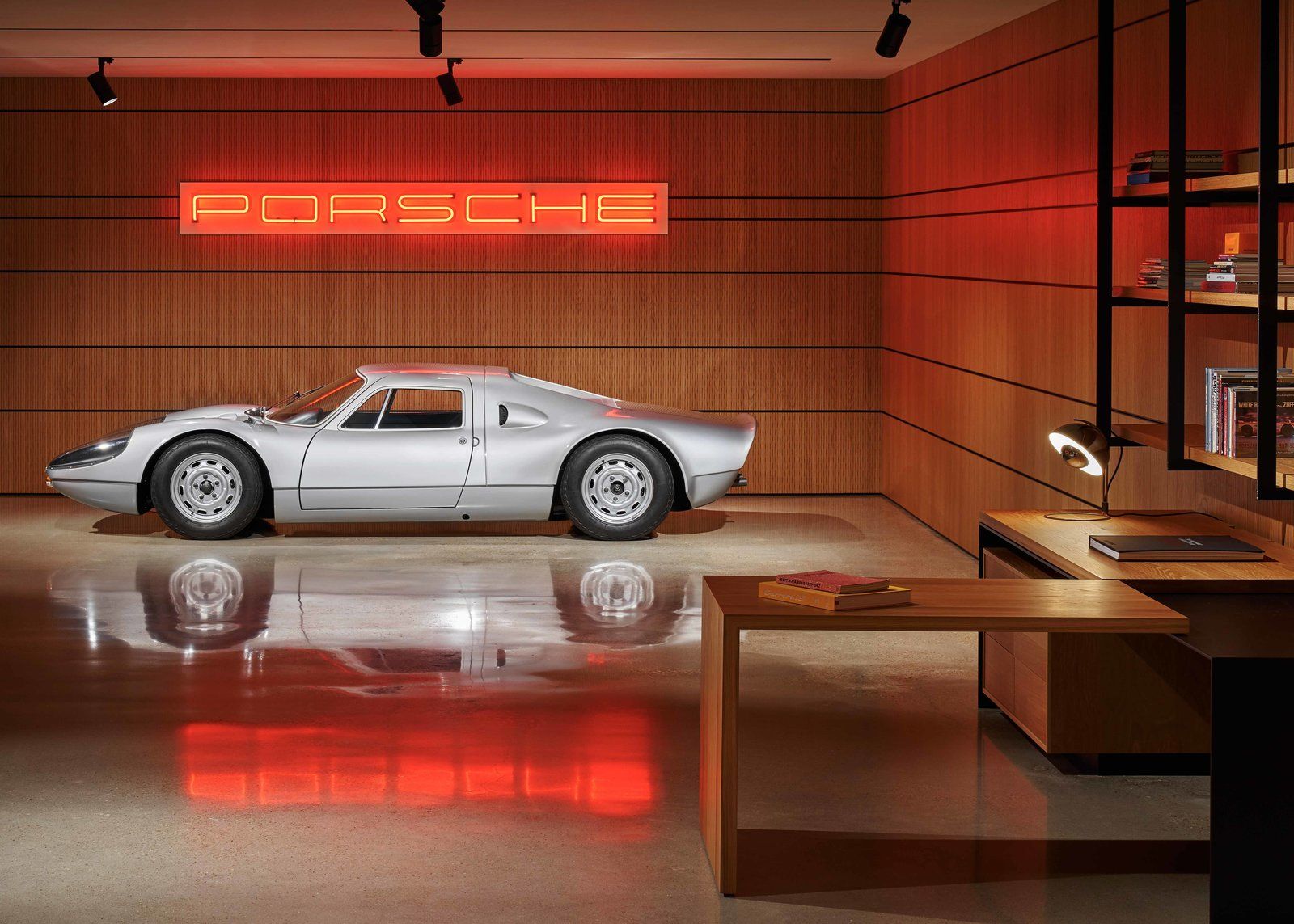 Three local firms were involved with the building process of this incredible structure - Shiflet Group Architects, Mark Ashby Design, and Dalgleish Construction. Two stories high, the building sits in a grove of trees partially hidden from the world. Hints of the '80s can be found, especially in the basement full of neons where the wall decoration is none other than a rare car, a 1980 BMW M1 in Candy Red.
In fact, the '80s played a huge role in the design of the place. The homeowner admits that it was inspired by the popular movie Ferris Bueller's Day Off starring Matthew Broderick. Creative director at Mark Ashby design, Michele Lorenz, states that they "tip their hats" to the film. She goes on to say that a Andy Warhol-printed wallpaper was applied to the bathroom walls, and that they covered "the iconic Le Corbusier sofa and lounge chairs in a Porsche red leather."
The building spans 8,300 square feet, plenty of room to house a few cars. But the build process wasn't easy. The basement was to be carved out of solid limestone bedrock, and the existing trees on the lot were to be kept intact. David Dalgleish, founder of Dalgleish Construction Company, was the one for the job and dug 18-feet into the ground.
Upstairs is a balcony that peers over the main parking deck below. The lounge has sheer curtains that allow the silhouettes of the trees outside to be seen. Wood, concrete, and steel were all materials that were used to provide the theme of minimalist-meets-modern with an '80s twist. A neon sign that reads "live for the journey, not the destination" hangs behind a 65-foot sliding door.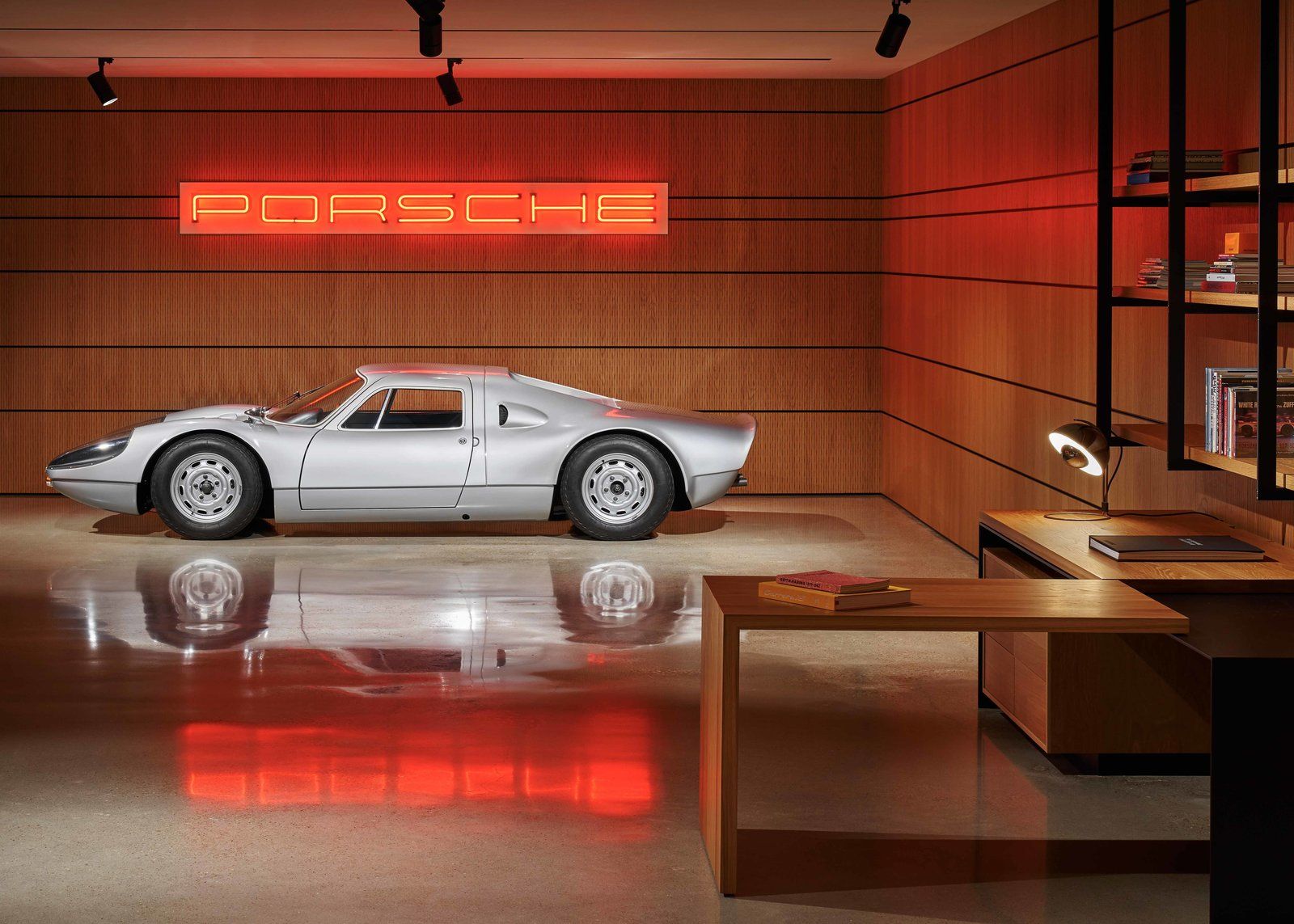 This car storage structure is incredible. When one thinks '80s, they usually think of neon colors meets wild designs and other things, but this is very minimalist with hints of modern mixed in as well. In all, it's an incredible structure that showcases the vintage cars beautifully.
Source: Dwell
Read More Car News Here...