Westside Collector Car Storage been compared equally in thirds to the Pantheon, Batcave, and Fort Knox.
---
Secret car lairs are something most people don't think much about, especially people who live normal everyday lives with a regular garage or a simple driveway to park our cars. In Los Angeles, among other places, these hidden car lairs are a thing, and are apparently all over the place.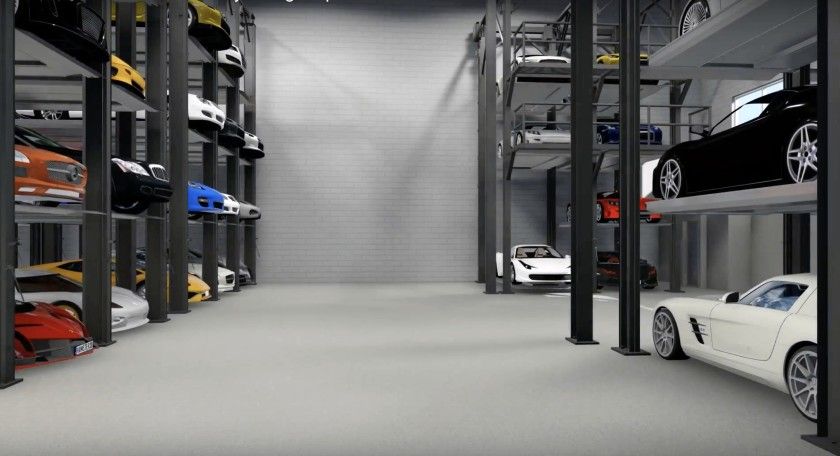 Celebrities have luxurious hidden lairs to park their cars including Jerry Seinfeld who uses an unmarked building, Jay Leno's large hangar made of sheet metal, and Petersen Automotive Museum Vice President Peter Mullin's massive space located in Oxnard to house his pre-war French car collection. Living in Los Angeles has its challenges for any collector that has more than a couple daily drivers, but a few toys they'd like to keep safe. For those wondering, an answer to this problem is in the works thanks to Matt Farah, the man behind the newly finished Westside Collector Car Storage.
Farah originally hails from New York where he made his living with a car detailing business, photography, and moving exotic rentals. Hard work certainly pays off as Farah has since proved himself with his automotive videos, and he now has a podcast dubbed "The Smoking Tire". A true car guy, Farah started collecting vehicles along the way such as a 1987 Porsche Keen Project Safari 911 that uses material from a city bus to line the interior, and a 1988 Lamborghini Countach 5000 QV, among others.
With his ever-growing car collection and knowing that others are having their own issues trying to safely stow their toys, Farah showed the LA Times his new project. Set to open in the spring, Westside Collector Car Storage is a state-of-the-art facility located in Playa Vista that spans a healthy 14,000 square feet. According to the original article "it's one-third Pantheon, one-third Batcave and one-third Fort Knox."
Farah set out to develop something that would solve a multitude of problems for car storage in L.A, and he spared nothing to make sure he could make it all happen. Those problems include steep driveway angles, unable to wash or detail your car due to the environment, choosing between other toys or your car to store in your small garage, or for anyone who doesn't know of a trusty or affordable shop or mechanic to help with storage and service. So, Farah went ahead and had a concrete basement made that features double-rebar-enforced ceiling that measures 18-inches so it could hold 18 car lifts that stack on top of each other with each one holding four cars. A floor above the basement holds 15 spots for 30 cars. Each space in the facility will have hook ups to ensure batteries stay charged, and flatbed trucks don't have to navigate turns or angles as they have a covered drive-through for loading and unloading cars.
The entire facility used 160 truckloads of concrete with that plenty enough to withstand any major earthquake, and the building includes walls that are one-foot thick with the door and windows around the stacking area given a two-hour safety fire rating. Ventilation is certainly not an issue as the building has an industrial exhaust system that can easily handle up to 20 vintage cars running simultaneously without sacrificing air quality among other things. This all-new facility can store 130 cars, and safety can be assured thanks to five dozen security cameras that will keep a watchful eye on everything. Even more safety precautions will be in place including prohibiting social media posts from the location, and the media is also banned from attending the facility's big opening.
To keep things even more modern is the addition of a phone app that allows customers to schedule different services with the all-new Westside Collector Car Storage. These services include airport pickups and drop-offs, car detailing, off-site maintenance, and other things. Even more, the staff employed by Farah will take photos of a car and mileage upon arrival for storage, information that is uploaded to the app for the customer to access.
That's not all. The first floor will have a reception area that will have coffee and a lounge for anyone interested. On top of that, customers can use a race simulator, use a bar with wine and whiskey storage lockers, and cigar humidors. To make things even cooler is the addition of a Bentley W12 engine that serves as the base for a coffee table inside the lounge. Matt Farah also had a studio that is soundproof added to the facility so he can record future episodes of his "The Smoking Tire" podcasts.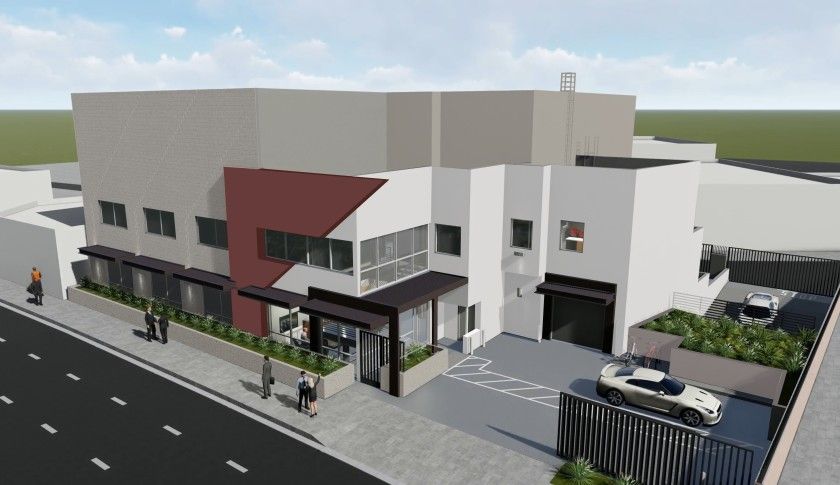 While there are many places to store cars all around Los Angeles with prices ranging due to location and services, Farrah's are said to be reasonable and right in the middle. Due to the closeness of LAX airport, this state-of-the-art car storage facility will likely be a hot commodity due to the easy access for anyone flying in or out.