This two-fer auction lot includes a drag car and a race hauler!
---
Old racecars are always interesting to see at car auctions, but it's not very common to get an auction lot that includes a classic drag car and a classic hauler truck. That's just what RM | Online Only's upcoming Palm Beach Auction will feature with lot number R0268 with a 1965 Dodge C-500 hauler carrying a 1966 Plymouth Barracuda drag car across the auction block.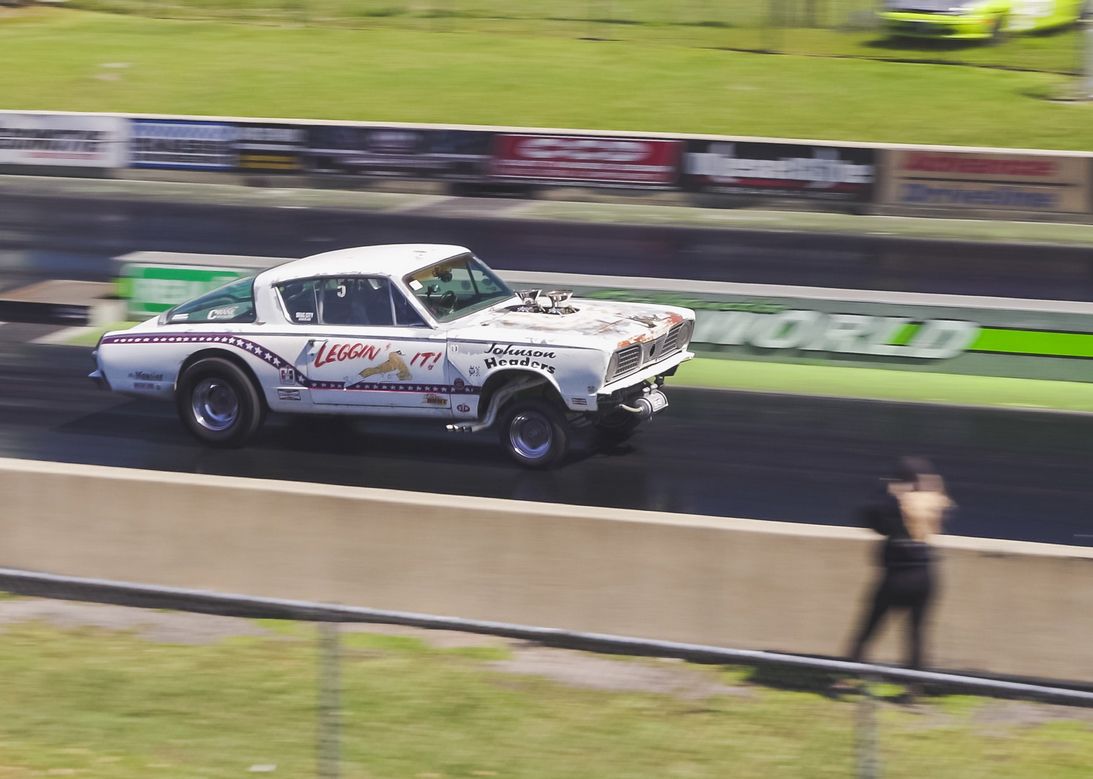 If you're a fan of gassers, then you will love this 1966 Plymouth Barracuda with a 383 CID V8 with 13:1 compression, solid lifter cam, dual carbs and an Offenhauser intake manifold. This engine mates to an automatic transmission, and it breathes easy through headers that – in true gasser fashion – exit through the front fenderwells. It's all set up for racing with a roll cage, racing seat with Simpson harness, trunk mounted battery and a fuel cell. That heavy patina on the paint is just a finishing touch!
As far as the hauler goes, this 1965 Dodge C-500 is the perfect mobile race shop plenty of room for tools and race equipment as well as a sleeper cab to get some rest in between rounds. The bed winch makes for easy car loading, and the 318 CID V8 with a four-speed manual ensure this truck is ready for any long haul. This rig was recently driven halfway across the U.S. – from Kansas to South Florida – with no issues!
Bidding for the RM | Online Only Palm Beach Auction opens on March 20 with staggered lot closures running March 25-27. Be sure you're registered to bid for your shot at this vintage Mopar racing duo.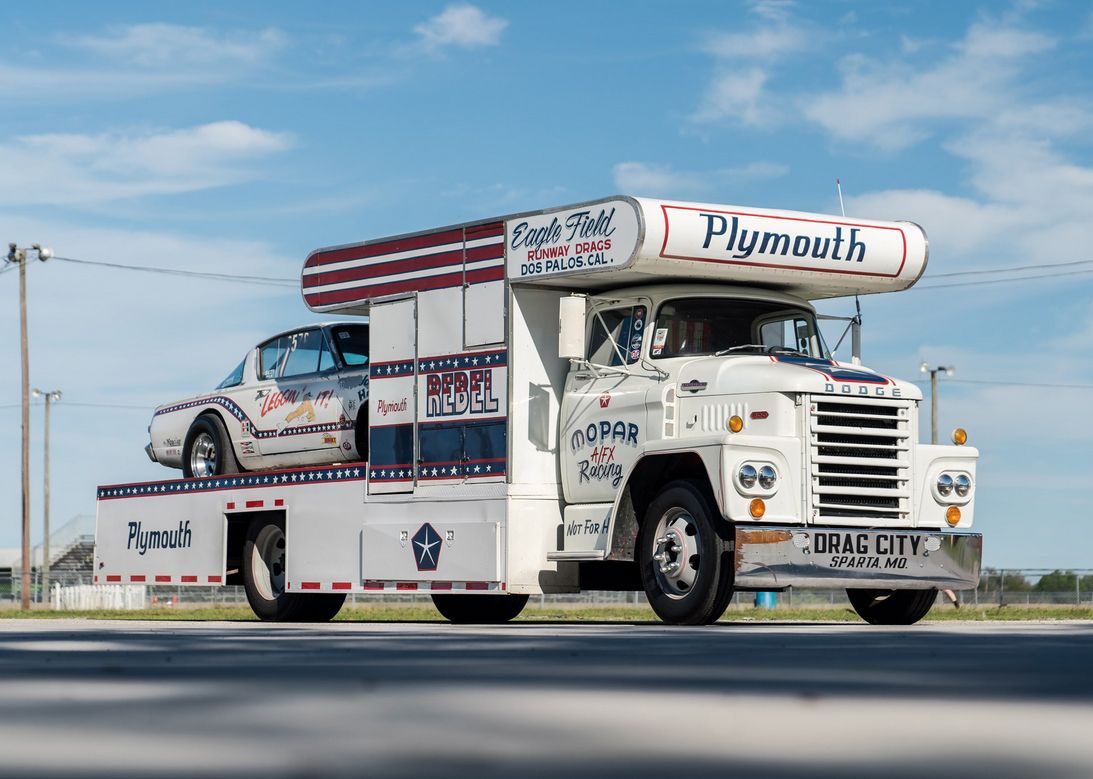 More From RM Online Auctions...