These modern engines available under the hood of today's cars still have a direct connection to its original kin.
---
The definition of evolve is to change, transform, develop. We live in a world where everything is constantly evolving. Sure, being able to create something from the drawing board is always exhilarating, like a brand new engine to power the latest and greatest car on the market. But you know the old saying "if it's broke, don't fix it" which, sure, is an old-school mindset and something your grandfather may have said. But, it's great advice, especially when it comes to these ever-evolving engines that are still powering brand new cars on the market today. Sure, they have been modified significantly over the years, but the foundation is all the same.
To be included on the list, these engines must have some sort of straight connection to those that power their old-school kin and have been a part of the evolution during every step of the way. Even more, these engines must be available for sale in the United State today and offered in modern vehicles and be a direct descendant of the engine that started the family bloodline. Here are some of the longest-running engine families that are available for purchase today.
Chrysler Third-Gen Hemi V8 Engine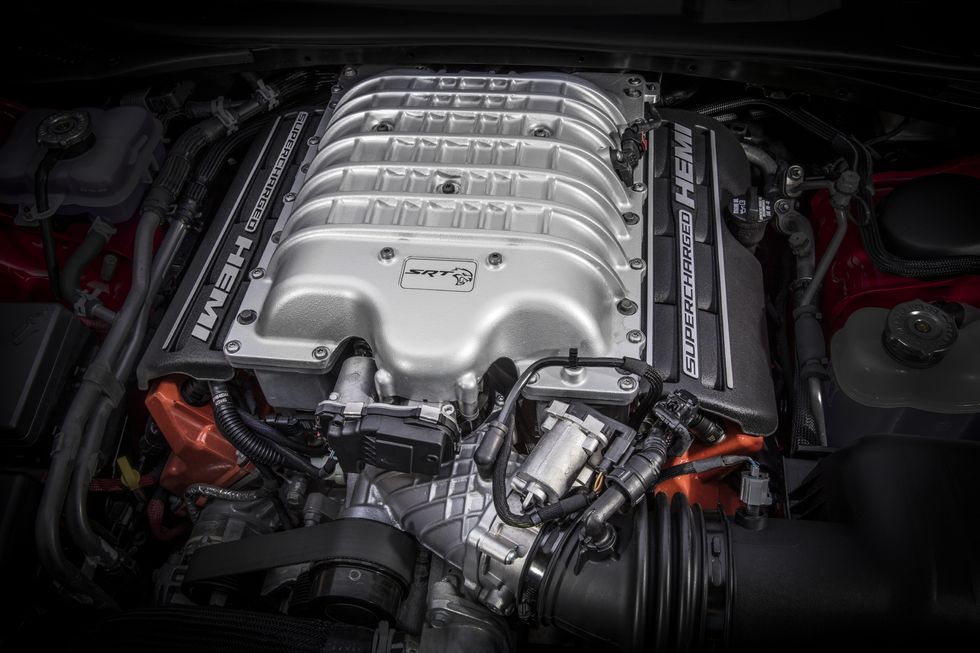 Models: Chrysler Dodge Charger, Challenger, Ram trucks, Jeep Grand Cherokee
Debuted: 2003
So, first things first. Chrysler's Hemi engines, widely known by the trademark Hemi, was short for the hemispherical combustion chambers designed for a string of the automaker's gasoline-powered I6 and V8 engines. Three different generations of these Chrysler Hemis were produced with the first powering cars from 1951 to 1958, the second from 1964 to 1971, and the third generation starting in 2003. While other automakers have implemented similar designs, Chrysler is most known for their Hemi engines. There is no straight connection to today's engines from those of yesterday, including the Chrysler FirePower V8 that debuted in 1951. Also, there is no link to the the somewhat rare 429-cubic-inch Hemi "Elephant" motor that powered select Dodge cars in the 1960s.
Chrysler's Third-Gen Hemi engine can be found in plenty of models from the large Ram 1500 pickup truck to the pavement-pounding Challenger SRT Demon. This particular engine utilizes the 90-degree V8 setup, and can be found in engine displacements anywhere from 5.7 to 6.4-liters. Proving itself as a powerhouse, the supercharged 6.2-liter version has the Demon pumping out 840-horsepower and 770 lb/ft of torque on 100-octane pump gas.
Ferrari F140 V12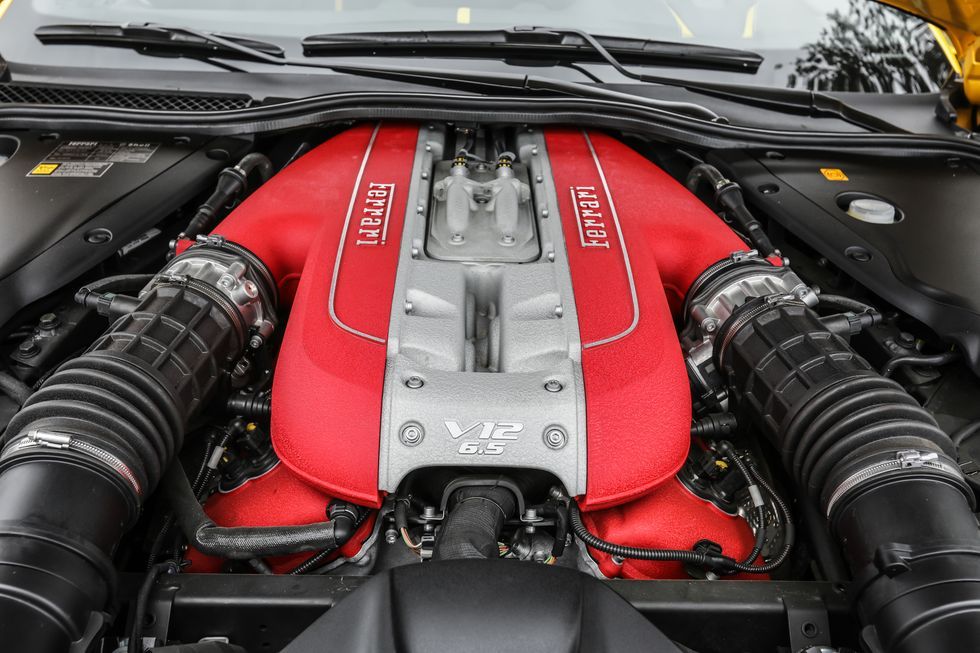 Models: Ferrari 812 Superfast, 812 GTS, GTC4Lusso
Debuted: 2002
Ferrari is making some moves that are different from the norm. Soon, a new crossover will be introduced, and it's likely only a matter of time before the Italian automaker jumps on the electric bandwagon. But for now, they are still offering the V12-stuffed supercars we all know and love.
The 2002 Ferrari Enzo was stuffed with a naturally aspirated F140 V12 engine, and it also powers the 812 Superfast, 812 GTS, and GTC4Lusso. The F140 engine displacement has been stretched to 6.5 liters in the 812 lineup, and it generates a healthy 789-horsepower and 530 lb/ft of torque. It's safe to say that the F140 V12 engine is no slouch.
General Motors Duramax V8 Diesel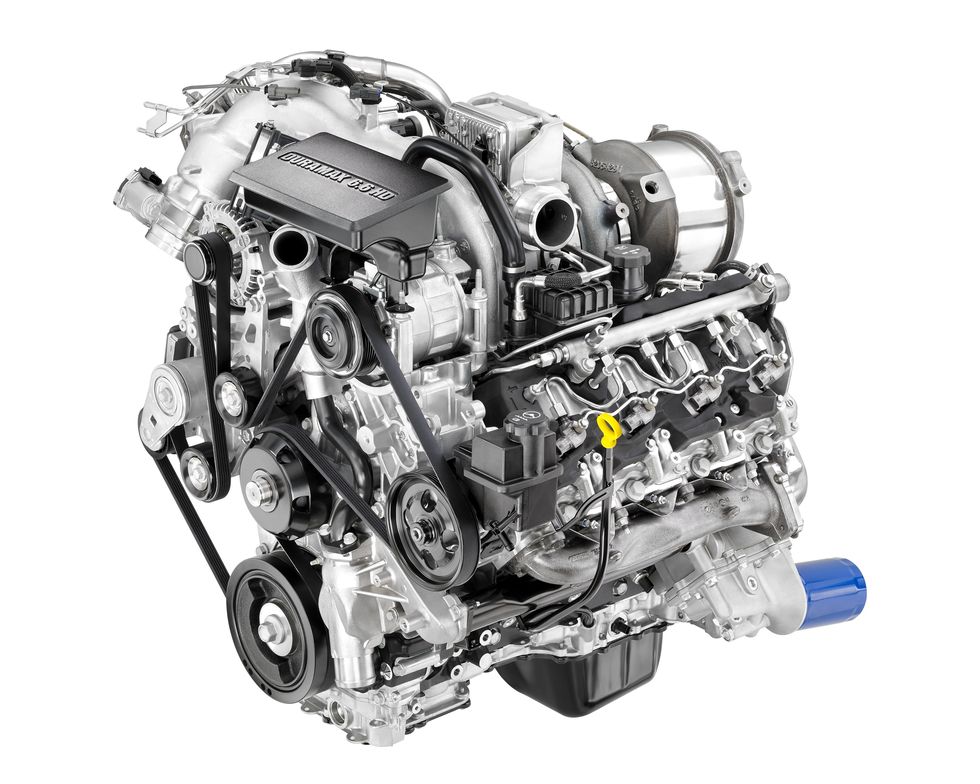 Models: GM heavy-duty pickup trucks
Debuted: 2001
Duramax is a familiar name in the ever-growing GM diesel lineup, and an upcoming inline-six that will make its way into the full-sized pickups and SUVs will also carry the moniker. In a collaboration with Isuzu that was introduced in 2001, the 6.6-liter Duramax turbodiesel V8 was the one who started its respectable reputation.
The Duramax still powers the 2020 Chevrolet 2500 and 3500 HD trucks along with the GMC Sierra equivalents, with an output of 445-horsepower and 910 lb/ft of torque starting at 1,600-rpm. These trucks were made for heavy-duty hauls with a towing capacity upward of 35,000 pounds, an impressive feat.
Volkswagen W12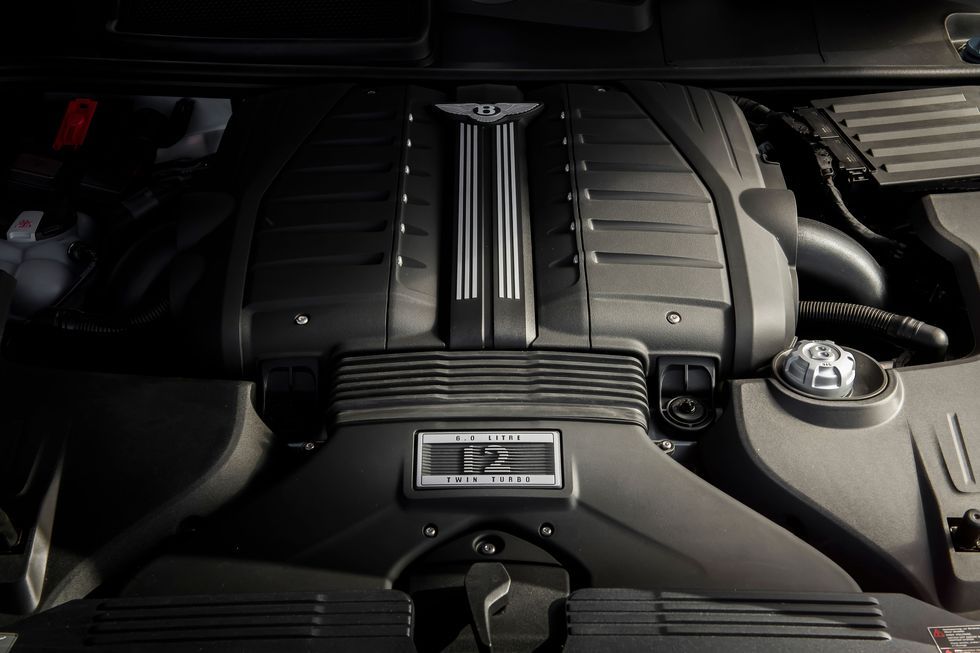 Models: Bentley Continental GT, Flying Spur, Bentayga
Debuted: 2001
The Volkswagen W12 is basically in its very own category here when it comes to terms of its special design which, conceptually, is basically a single crankshaft that is interlocked by twin VR6 engines. A compact engine that isn't complex by any means, it made its production debut in the 2001 Audi A8. In addition, from 2005 to 2010, this engine was also stuffed inside the VW Phaeton and Touareg models.
Today, the 6.0-liter W12 engine powers the 2003 Bentley Continental GT as well as the Flying Spur and Bentayga where it has an output of 626-horsepower and 664 lb/ft of torque.
Ford Modular V8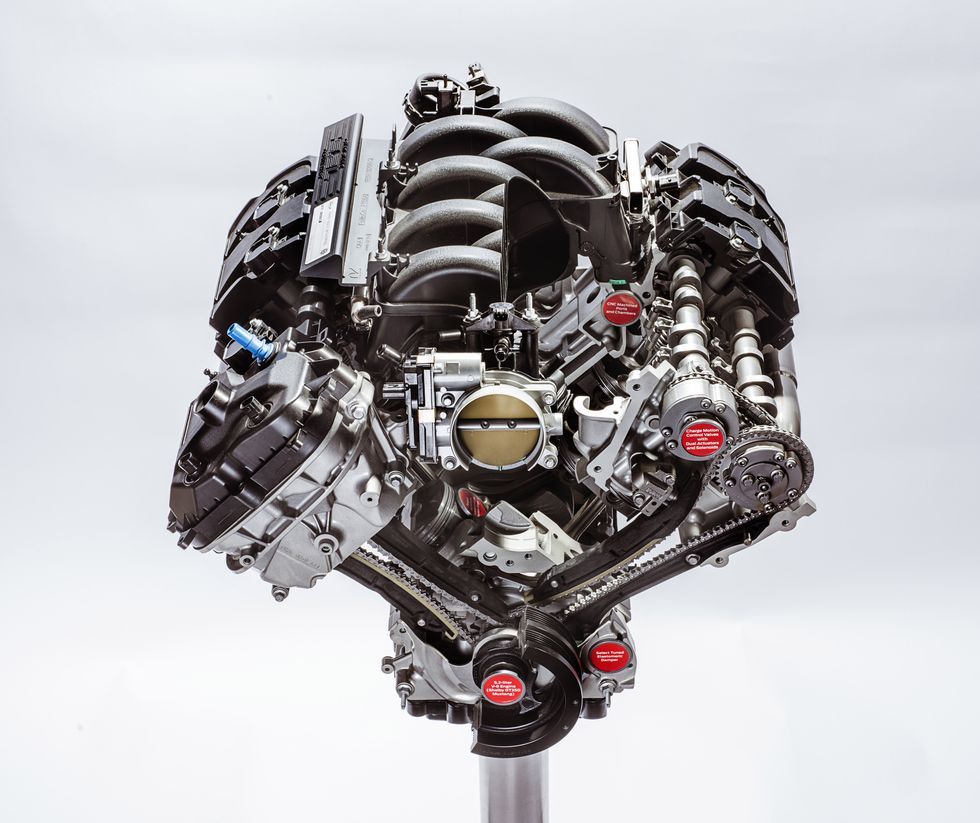 Models: Mustang, Ford F-15o, Ford E-Series
Debuted: 1990
The turbocharged 3.5-liter has been all the rage at the Blue Oval, even being the mill of choice for the almighty Ford GT, but sporting a set of twins instead of a single. Although there's a lot of V6 hype, even if they recently stripped the Mustang of a V6 option, Ford's powerhouse modular V8 still has a cemented place in the market and has since 1990 to power the next-year 1991 models. With blocks made out of cast iron or aluminum, these mod motors were given dual- or single-overhead cams along with the cylinders featuring two, three, or four valves. A large Triton V10 also exists in large pickups and is still used in buses. Differentiated from the Chrysler's Hemi and Chevrolet's small-blocks with OHV, the Ford modular V8 engine uses a OHC design.
General Motors Small-Block V8
Models: Everything from a 2020 Chevy Corvette to the GMC Sierra 2500
First use: 1995 (today's LS-based engine)
The General Motors Small-Block V8 is a pushrod style that can be found basically everywhere in the bowtie lineup. A powerful engine, this small-block V8 is compact as well as being fairly easy to wrench on. Even more, a trip to the local junkyard is probably enough to replace the block if something goes awry.
GM's small-block engines of today have evolved from the the LS series engines that made its grand debut in 1995. Although, they still have features that can be found on the very first small-blocks that were given to vintage 1954 and 1955 models, one of those elements includes the cylinder bore spacing. On the other side of the spectrum, the all-new 2020 Chevy Corvette is now powered by a mid-engine LT2 derived from the old-school GM blocks. The LT2 makes 495-horsepower and 470 lb/ft of torque.
Nissan VQ Series V6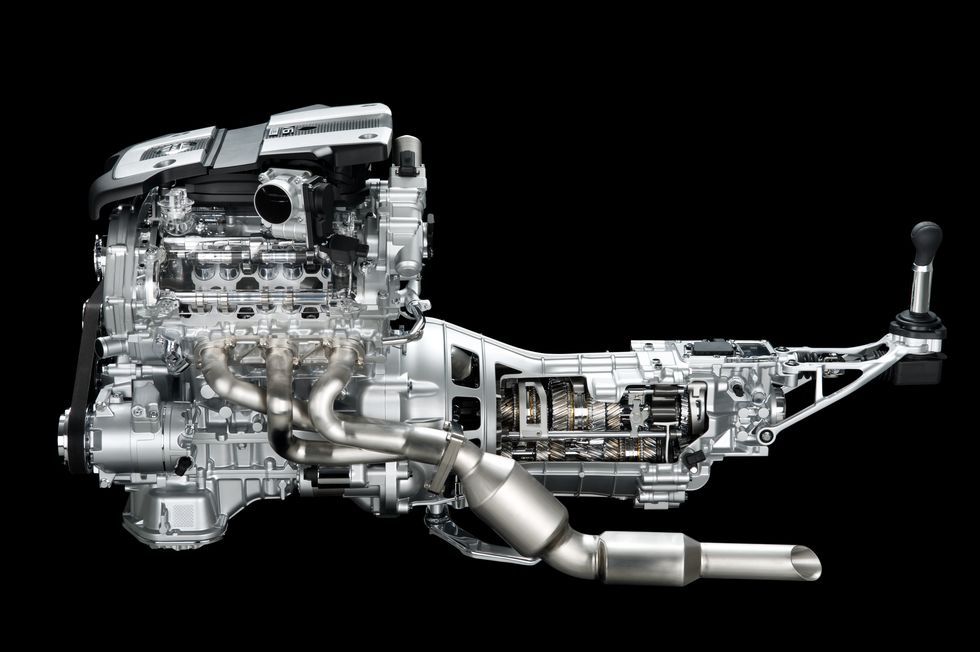 Models: Nissan 370Z, Frontier, Pathfinder, and others
Debuted: 1994
Nissan's VG engine has been around since 1983, but they replaced it with the VQ in 1994. But the old engine didn't just cease production once the newer VQ was introduced as it powered different Nissan models until 2004.
This VQ was the powerplant of choice for many vehicles such as the Frontier pickup (until the next V6 comes) where it sat mounted longitudinally (mounted longitudinally) and the Pathfinder crossover (tranverse-mounted). Powering the Nissan 370Z, the VQ37VHR generates 350-horsepower and 276 lb/ft of torque, not too shabby for six-cylinder performance.
Cummins B-Series Diesels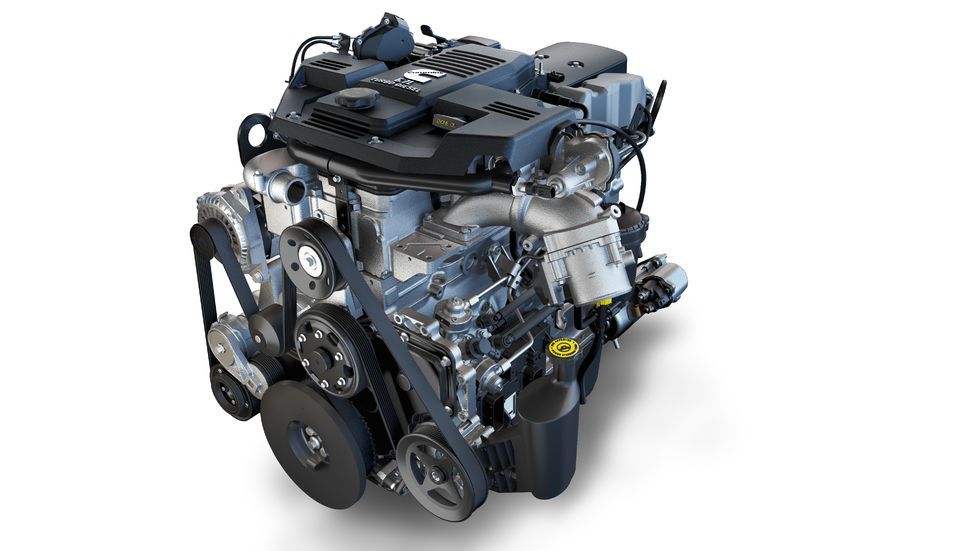 Models: Ram 2500/3500 heavy-duty pickup trucks
Debuted: 1984 (first vehicle in 1989)
Back in 1984, the Cummins B-Series inline-six diesel engine was first introduced to power agricultural equipment. Fast forward just a few years to 1989, Dodge used the same mill to power its Dodge Ram pickup trucks. Nowadays, these are still found in the Ram trucks but only in the heavy-duty model such as the 2500 or 3500.
Considering it has been around for 36 years, the Cummins B-Series has come a long way. Not only does it come equipped with geometry turbochargers today, but the displacement was increased from 5.9- to 6.7-liters. Even more, the horsepower output has grown considerably with 375-hp at 2,800-rpm and 850 lb/ft of torque at 1,152-rpm. Even more, the Ram 3500 generates 400-hp and 1,000 lb/ft of torque. Not only that, 35,100 pounds is the max towing capacity.
Rolls-Royce-Bentley L-series V8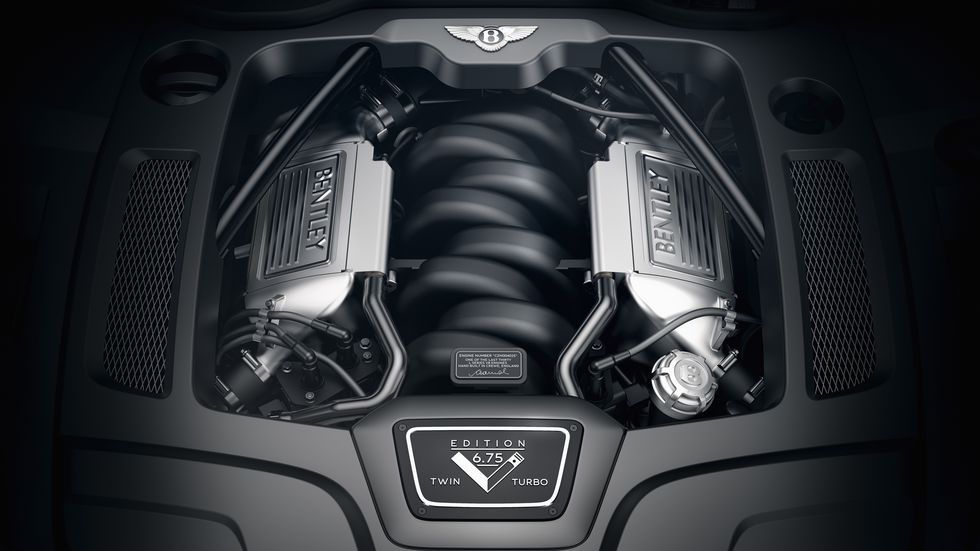 Model: Bentley Mulsanne (going out of production this year)
Debuted: 1959
There's some sad news in the Bentley world. Its Mulsanne model will no longer be produced after this year, and with it is the end of this Rolls-Royce-Bentley L-Series V8 engine that was developed in the 1950s. When these two British automakers were once coupled, this engine was the powerplant behind the Bentley S2 starting in 1959, and it was also found inside the Rolls-Royce Silver Cloud II and Phantom. Fast forward to 1998, and the two companies went separate ways, and Bentley kept the V8 that is still produced to this date.
Of course, an engine that started out in 1959 is going to receive improvements and updates by the year 2020. Back when it was first introduced, the L-Series V8 had 6.25-liters and was naturally aspirated. Now, the block was stroked to 6.75-liters and given some healthy oomph thanks to twin turbochargers. Unfortunately, the end is around the corner for the Mulsanne, but it goes out with a bang with the L-Series V8 putting out 530-horsepower and 811 lb/ft of torque.
Toyota GR V6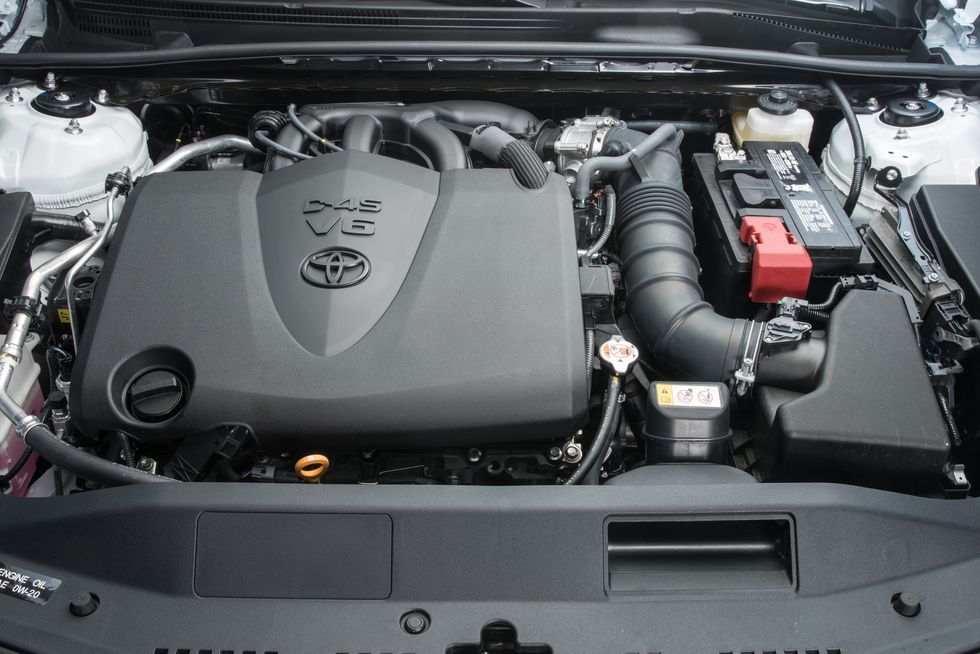 Models: Toyota Camry, Highlander, Tacoma: Lexus GS 350, IS 350, RX 350, and more: Lotus Evora
Debuted: 2002
The Toyota Camry can now be had with 300-hp, a true sentence that we never thought we'd say, and we can thank the 2GR-FKS V6 engine. This engine is part of the Toyota GR engine family that has been around for quite awhile. Motors in the family were given 60-degree aluminum block and DOHC valvetrain, each cylinders with four valves.
The most familiar motor in our market is the 3.5-liter 2GR version that powers models from Toyota and Lexus. Over in here in The States, this motor is stuffed inside the Toyota Tacoma truck and Lexus IS 350. A supercharged version also powers the Lotus Evora. The manual cars make 416-hp and 317 lb/ft of torque with the automatic cars bumped up to 332 lb/ft of torque.
Honda K-series I4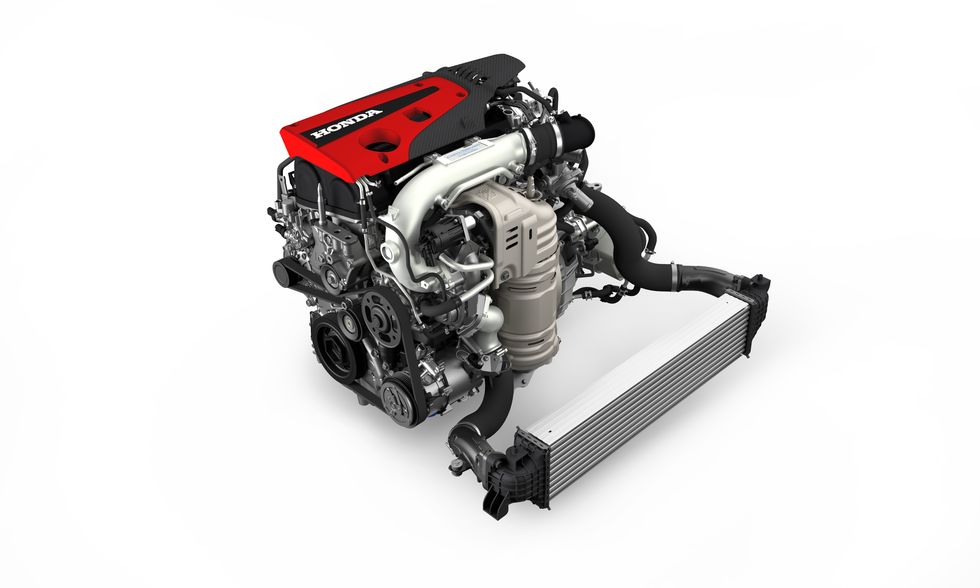 Models: Honda Civic Type R, Accord: Acura ILX, RDX, and more.
Debuted: 2001
Honda has a reputation for its effortless, smooth, and reliable engines such as the DOHC inline-four K-series. These engines were produced in both naturally aspirated and turbocharged versions with most utilizing the i-VTEC variable valve timing and variable camshaft profile system that Honda was known for.
The more modern engine series was dubbed the VTEC TURBO by Honda when it was introduced in 2013 with the Earth Dreams Technology range. This new engine combined new features such as gasoline-direct injection, turbochargers, and Dual Cam VTC and VTEC on the exhaust and not the intake, a move that lost the "traditional sound" of what VTEC was known for. Turbo lag wasn't an issue anymore as it now spooled faster thanks to the VTEC execution on the exhaust rocker arms. Three sizes are available - 1.0-liter, 3-cylinder, 1.5-liter 4 -cylinder, and a 2.0-liter four cylinder.
The Honda Civic Type R uses a turbocharged version of the K20C1 2.0-liter under the hood that generates 306-horsepower and 295 lb/ft of torque. The Honda Accord 2.0T sports another version that isn't as powerful, but is still enjoyable. But if looking for a bit more go, the version tucked inside the Acura RDX may be a fun choice.
Source: Autoweek
Read More Car News Here...