Think Challenger Hellcat meets Ram Power Wagon!
---
Fiat Chrysler Automobiles blasted out a press release recently for an upcoming design contest, and with it was a rough sketch showing an aggressive, wide-body Ram pickup truck. A closer look at this image shows what could be a rendering for a production version of a Hellcat-powered off-road pickup truck likely to be called the Ram Rebel TRX.
In 2016, Ram showed a concept version of the Rebel TRX, which can be seen below with features that include side pipes, wide fenders and a unique hood with an air intake and heat extractors. The bright yellow sketch seems to show similar design elements with minor changes that suggest this is more of a production-intent design.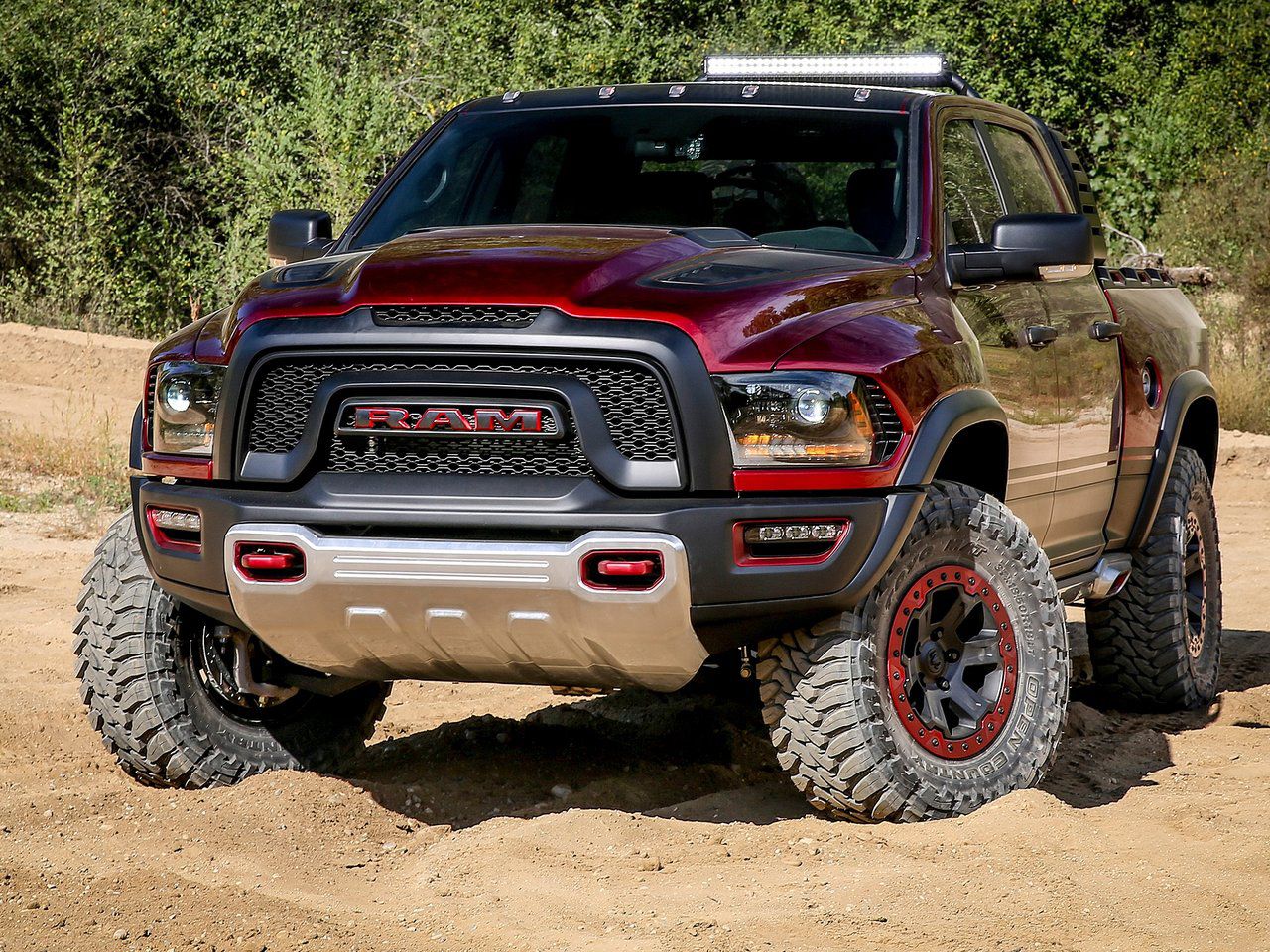 Changes include a different hood and front bumper as well as narrower headlights to match the design of the current Ram 1500 that was introduced for the 2019 model year; the TRX Concept was based on the previous model. Chrysler has not yet said if or when a production Rebel TRX could happen, but such a truck would be a perfect competition for rivals like the Ford F-150 Raptor and GMC Sierra AT4.
As far as the design contest goes, FCA's Drive For Design Competition is now in its in eighth year, and it's open to any interested high-school students in 10th, 11th and 12th grades. All entries must be in by May 1st, and this year's theme is to show what the next-generation designers think the next-generation Ram could look like. The three selected winners will get a scholarship to the College For Creative Studies summer experience, a tour of Chrysler's design office and act as a junior judges at the EyesOn Design car show.
Related Articles...