That's not a body wrap!
---
If you thought the 2018 Dodge Demon was rare, check out what happens when SpeedKore gets a hold of one. SpeedKore has made quite a name for itself in recent years by giving classic muscle cars a modern look with a body made entirely from carbon fiber, and that's exactly what we have here with this 2018 Dodge Challenger SRT Demon. Apparently, SpeedKore built just four examples of its carbon fiber-bodied Demon, and this one is listed for sale through BJ Motors (near Houston, Texas).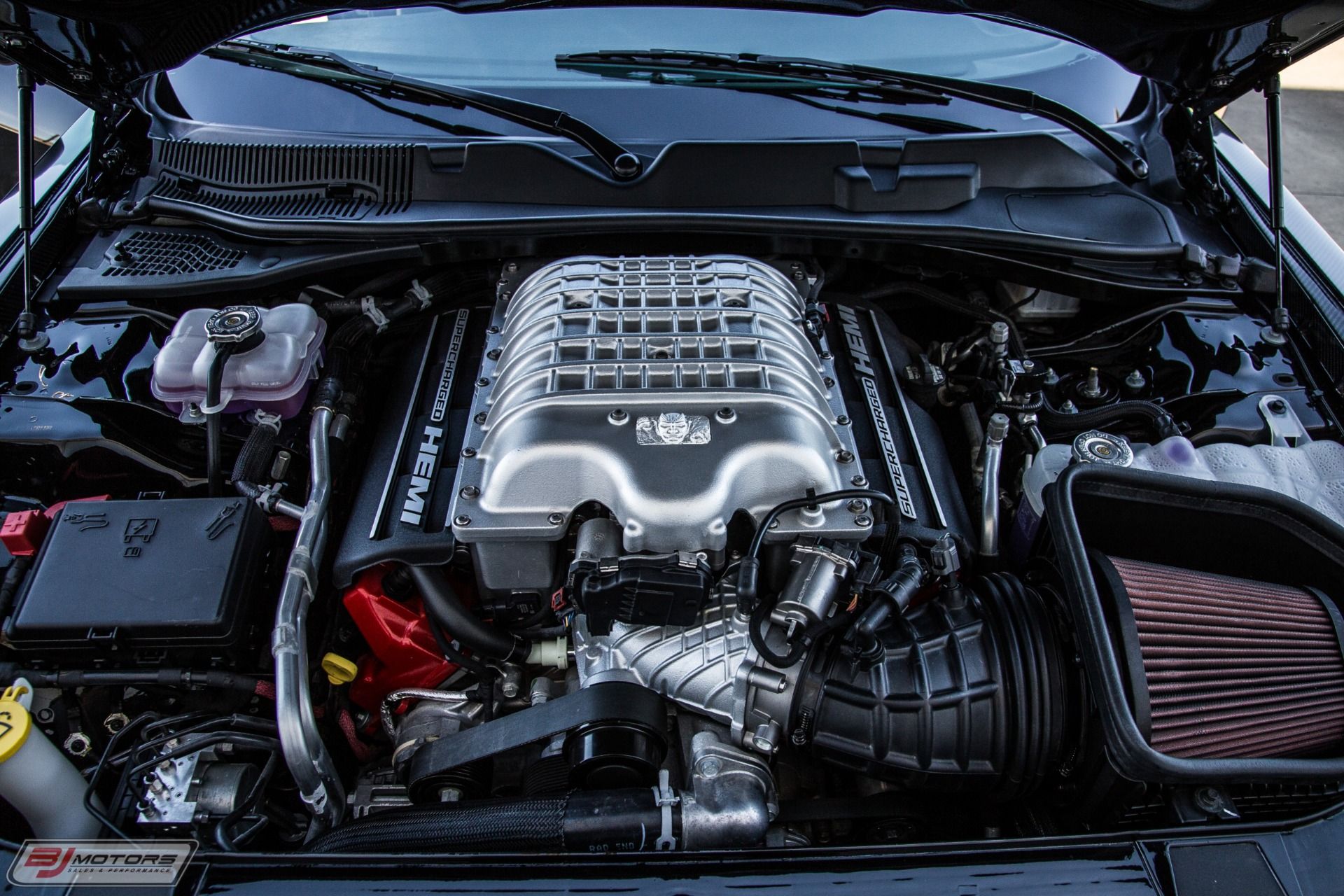 What it lacks in four-figure power output, it makes up for in the fact that it has just six miles on the odometer, and combining that with the carbon fiber body makes the asking price of $169,995 seem extremely reasonable. According to the listing, the lightweight body helped shed 200 pounds off a stock Demon's curb weight, and while the added price might not seem worth it for a minimal performance gain, this Demon's look is absolutely demonic with the exposed carbon fiber body. Everything from the body panels to the bumpers to the rear spoiler is constructed from exposed carbon fiber, and it's finished with a glossy PPG clear coat with satin accents.
At least one of these carbon fiber-bodied Demons was revealed at the 2018 SEMA Show with a twin-turbo setup that helped crank out 1,400 horsepower, but this one being sold retains the Demon's stock 6.2-liter supercharged V8 that lays down up to 840 horsepower. While some Demons came stripped down without a rear seat or passenger seat, this one was optioned up with both features as well as the Alcantara interior and embossed Demon logo on the seats.
h/t: Dupont Registry