With a 427 cubic inch big block under the hood, there's finally some bite to back up the second generation Z28's bark.
---
One of our automotive "guilty pleasures" is the 1977 to 1981 Chevrolet Camaro Z28. What these cars lacked in performance, they most certainly made up for it in attitude.
The aggressive, hawk-like beak nose was accentuated by a deep airdam, a rear spoiler, and prominent fender flares. In addition, attractive gradient stripes on the side featured large Z28 callouts, while a similar motif drew attention to the hood scoop.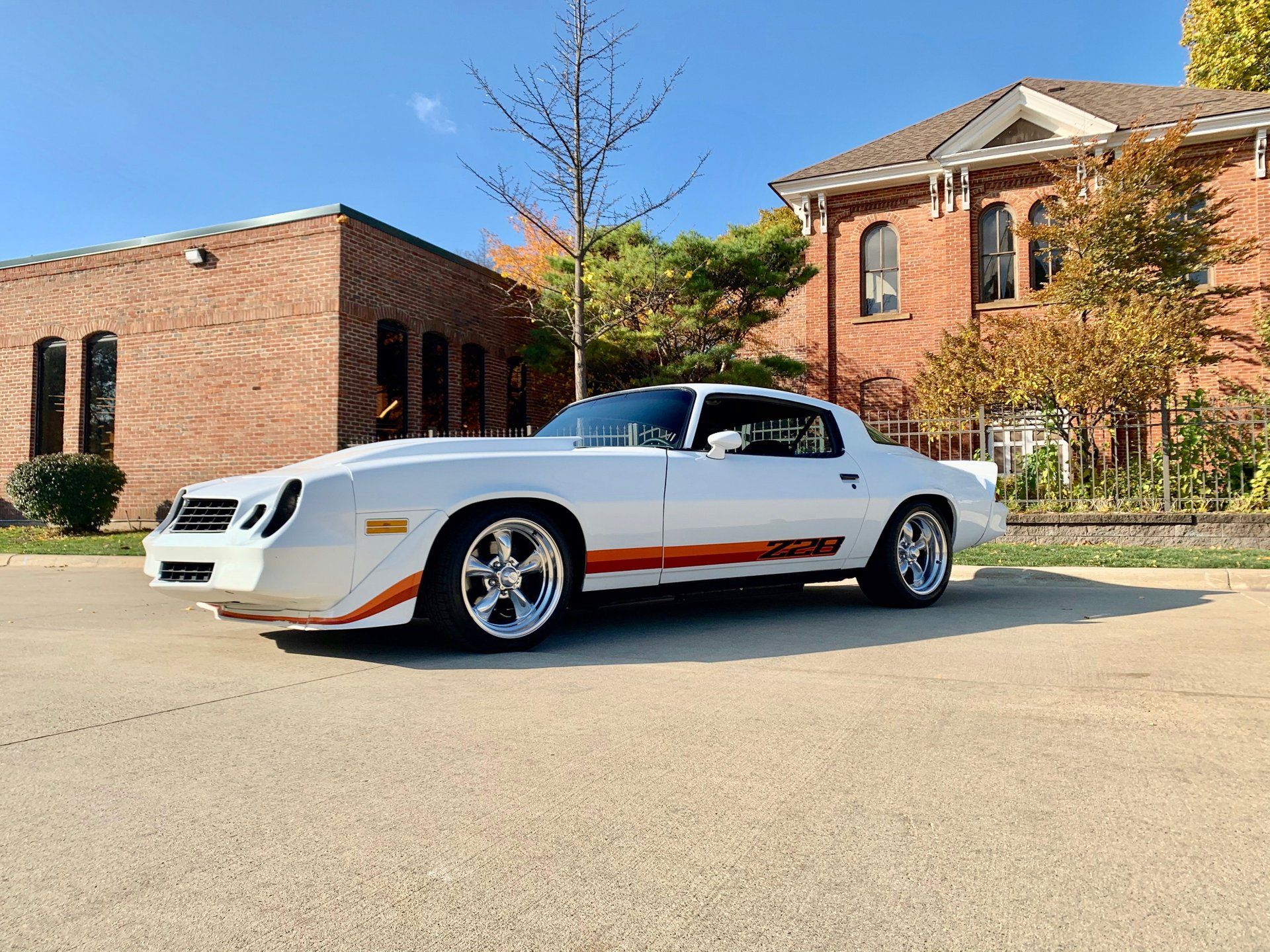 For the most part, these cars were sheep in wolves' clothing. It's not GM's fault though, really – the one-two punch of a fuel crisis and new federal emissions standards really knocked the wind out of a lot of performance cars. The Camaro Z28 was no exception.
However, someone decided that enough was enough – they were going to do something about it. They were going to give the late second-gen Z28 the performance it deserved.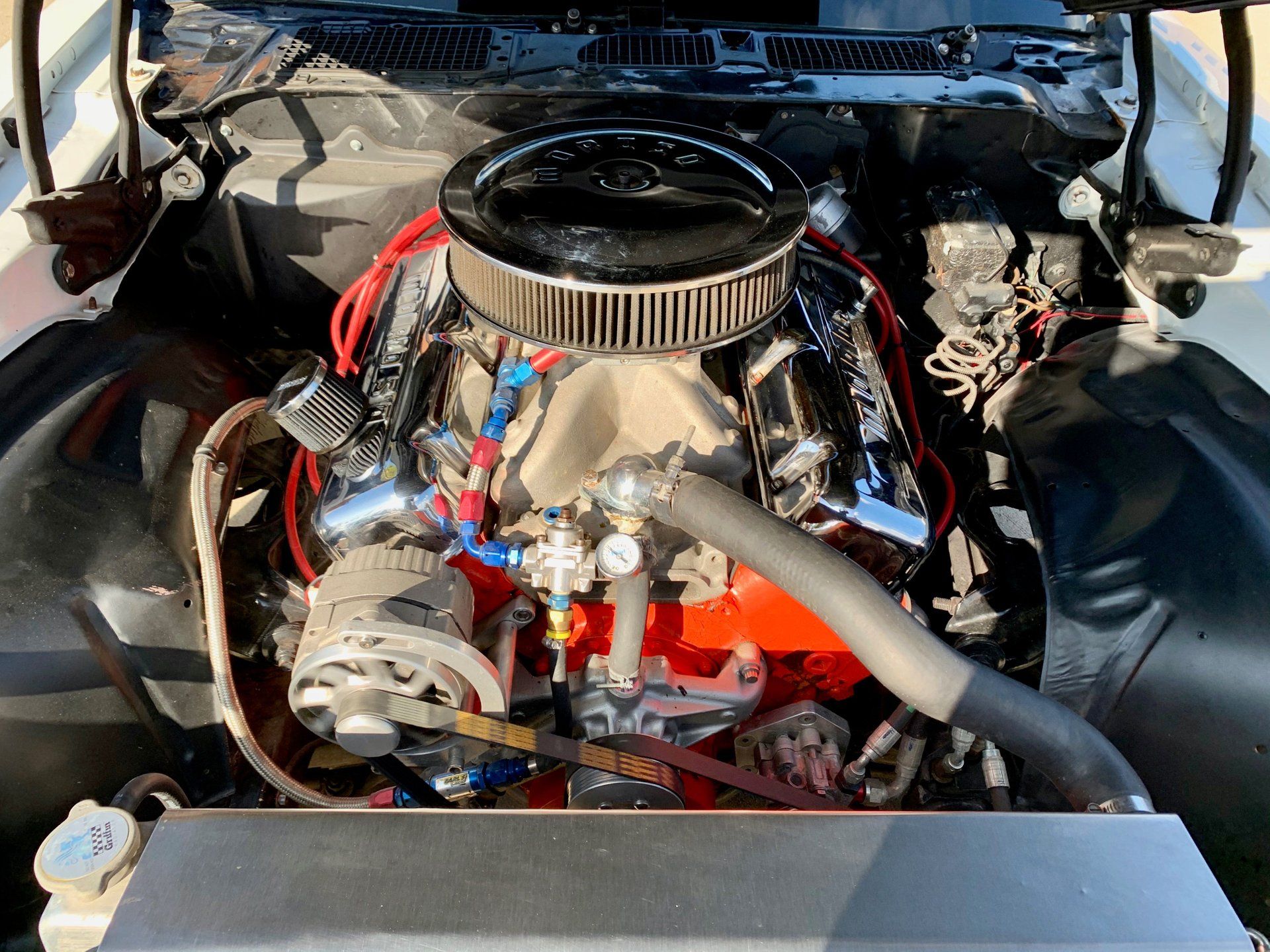 The previous owner of this beautiful white 1978 Camaro Z28 stuffed a worked-over 427 cubic inch V8 under the aftermarket cowl hood. We dig the era-correct Moroso valve covers.
Power is nothing without control. You'll find power front disc brakes and power steering to help reign in that big block, as well as subframe connectors to keep everything square.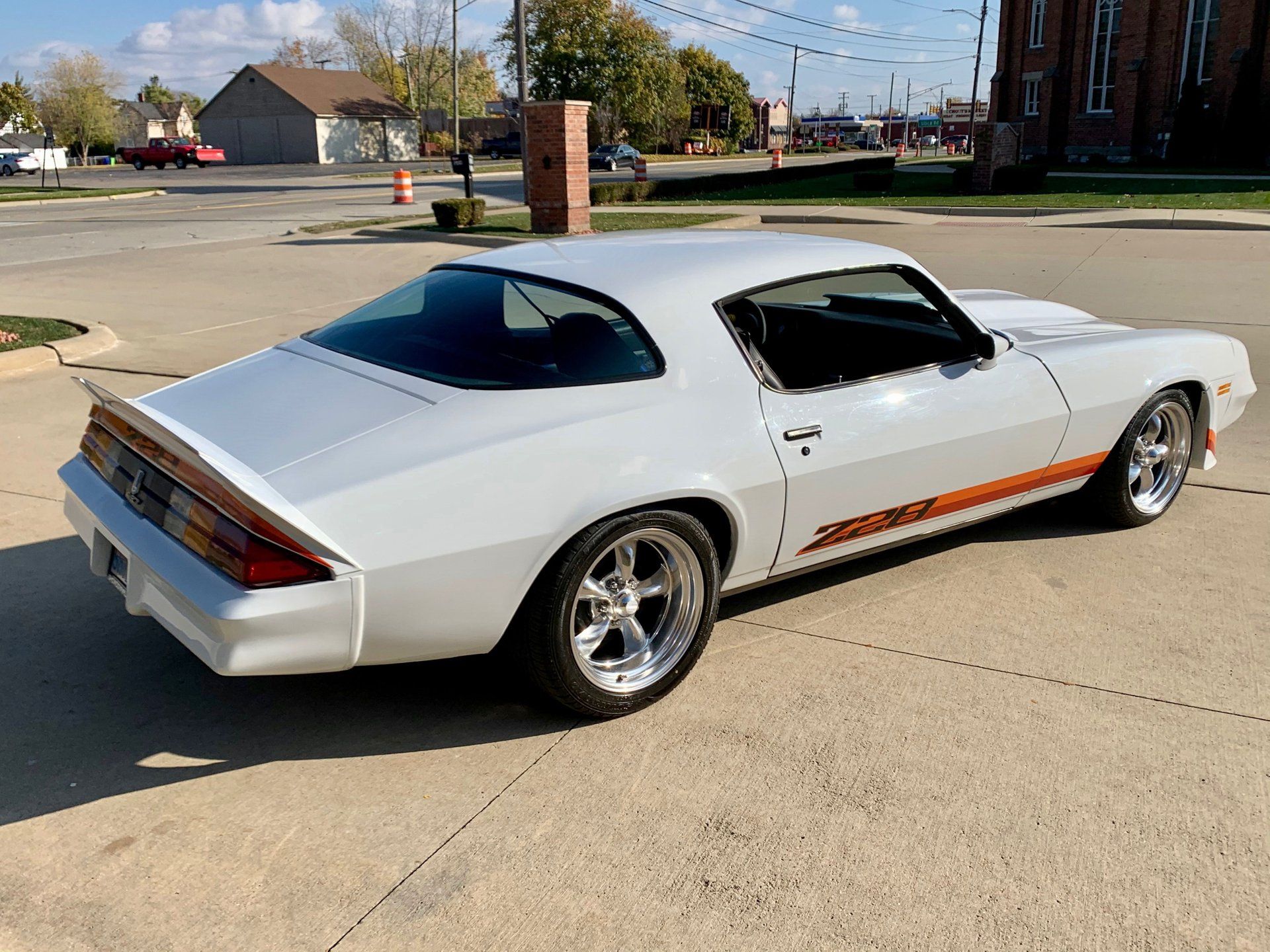 This Z28 is looking its best thanks to a set of 17" American Racing Torq Thrust wheels and a mildly lowered stance. Combined with the red and orange stripes, this is one of the cleanest lookin second gen Z28s we've ever seen.
We found this awesome Camaro right here on Motorious, as the ominously named Showdown Motors in Fraser, Michigan. If you want to experience a '77-'81 Z28 with some real power, be prepared to part with $28,900 – and hold on tight.