That paint is beautiful!
---
Not all muscle car builds have to push crazy amounts of power. Yes, with modern technologies we can push a lot of engines to 800-horsepower or even more at the crank without going too extreme. But, just like Michael Crichton pointed out in Jurassic Park, just because we can do something doesn't mean we necessarily should. After all, there comes a point where so much power makes a vehicle less-than-enjoyable to drive in certain conditions. That's what we like about this 1968 Chevy Camaro with an LSX: it shows restraint at a time when some don't see the point.
The owner of this car is Erick of Trap House Clothing. That color you see is a metallic gray he says he got off a 2017 Corvette and it's amazing. He also has it applied to the engine and valve covers. Erick has a great eye for style. We don't know anything about his business, but this Camaro looks amazing.
To be clear, we're not saying this '68 Camaro is the least bit slow, because it isn't. Sure, Mopar and Mustang fans are going to try to talk trash because that's just what they do and it's all in good fun, but we have a feeling this Chevy could hold its own at the track in the right hands. However, it's a little too beautiful to abuse that much. Thankfully, it doesn't sound like a whimpering chihuahua but instead makes the right noise at WOT, indicating this muscle car has some real bite. But the performance isn't insane.
Even the look of the car is a practice in constraint. Instead of wild styling with some crazy wrap, flames, big fender flares, extreme aero effects, or something else ultra eye-catching, this guy has decided to keep things simple and classy. It looks amazing with the badges stripped, all the chrome gone and replaced with either body-color or black trim, and some nice orange Z06 calipers peeking out from behind black 5-spoke wheels. The car isn't trying too hard to be noticed, almost like it knows its good-looking and feels confident. We'll stop there, we promise.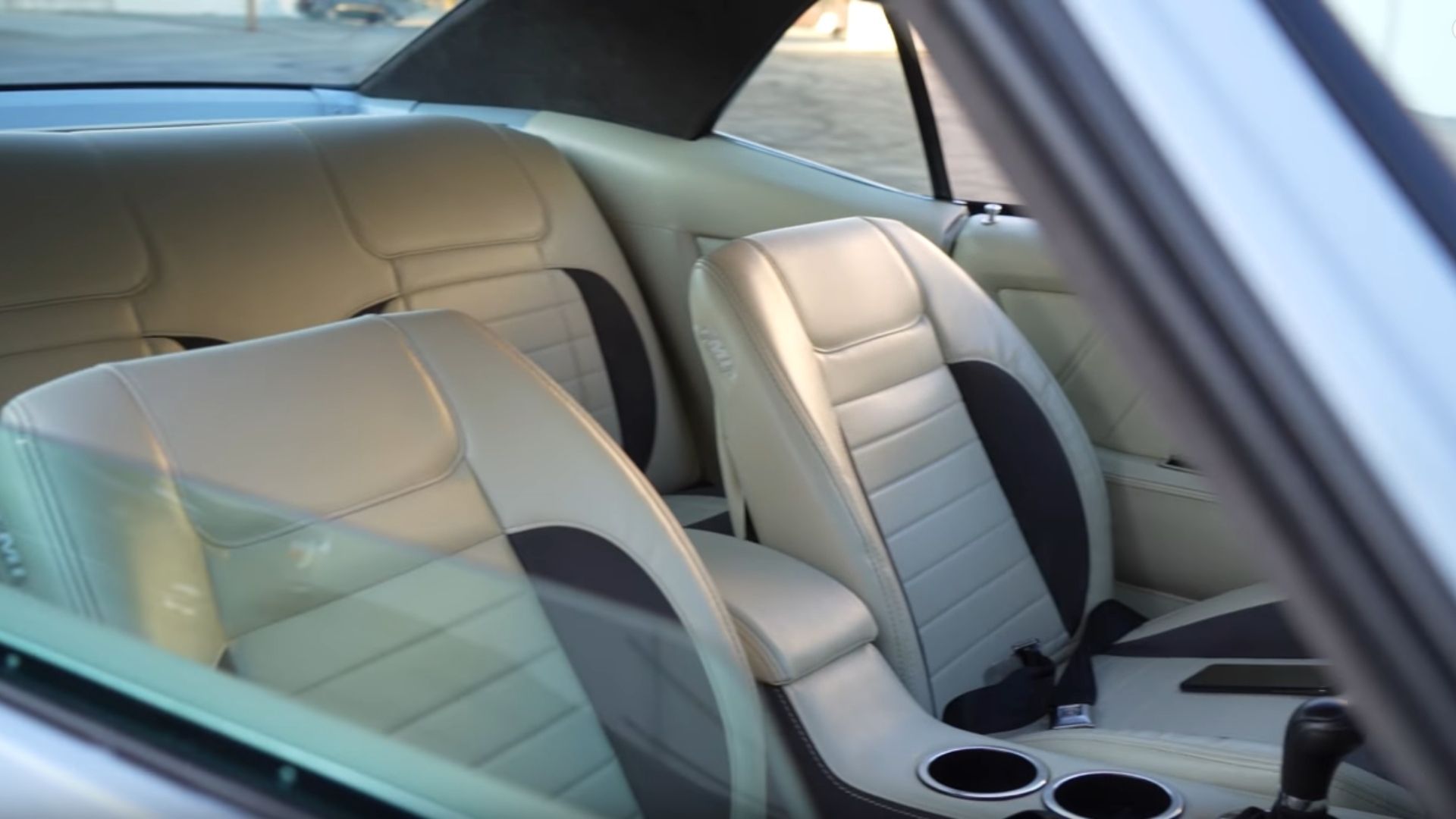 That same simple, classy design approach has been applied to the interior. Two-tone seats, door panels, and center console along with polished trim pieces don't overwhelm the senses. The whole thing was done by TMI and as usual the results are fantastic.
Watch the video to learn even more about this build.