An aftermarket chassis could make a big difference in the everyday enjoyment of your muscle car.
---
When you think about it, we're pretty spoiled these days. Just about any car you drive now, even a $15,000 bargain basement subcompact, is capable of outhandling even the best machines from the muscle car era. While we love the looks of these classic machines, what we really want is a chassis that can make them carve corners like a new sports car.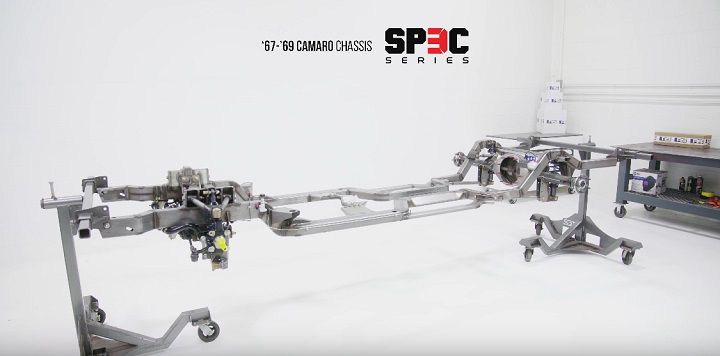 Enter The Roadster Shop. In this video, shared with us by GM Authority, the compare a stock '69 Camaro to one that's been updated with their Spec Series chassis.
The results are simply incredible. There's almost no body roll with the newer chassis, and it takes corners with authority. If it looks this good in the video, imagine actually sliding behind the wheel and experiencing it for yourself.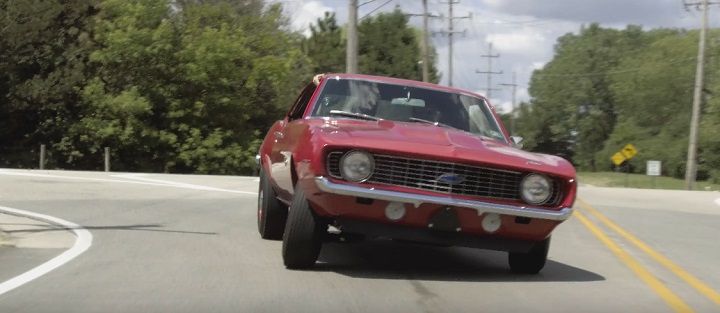 From the outside, there's no real noticeable difference besides the lowered ride height. In fact, The Roadster Shop's Spec Series chassis fits the stock body with no modifications. All of the stock mounting points are retained, so there's no cutting or hacking necessary.
The major difference is a lowered ride height. That may turn off some purists, but we doubt those folks would even entertain the thought of replacing their stock chassis with a modern setup. personally, we think the Camaro looks great lowered like this.
A comprehensive upgrade like this doesn't come cheap, of course. You're looking at a starting price of $10,750 for the Spec Series chassis, and there are numerous options that can push the price up much higher.
For those of us who love driving our classic muscle cars, though, it's worth every penny to make it drive like a modern performance car.