Seen laying down impressive passes at Santa Pod Raceway, this Ford Sierra proves that an aerodynamic shape combined with a turbo is a winning combination.
---
For a few brief years in the 1980s, we got the rear-wheel-drive Ford Sierra here in the United States as the Merkur XR4Ti. What we didn't get was the ultimate performance model, the RS500 Cosworth.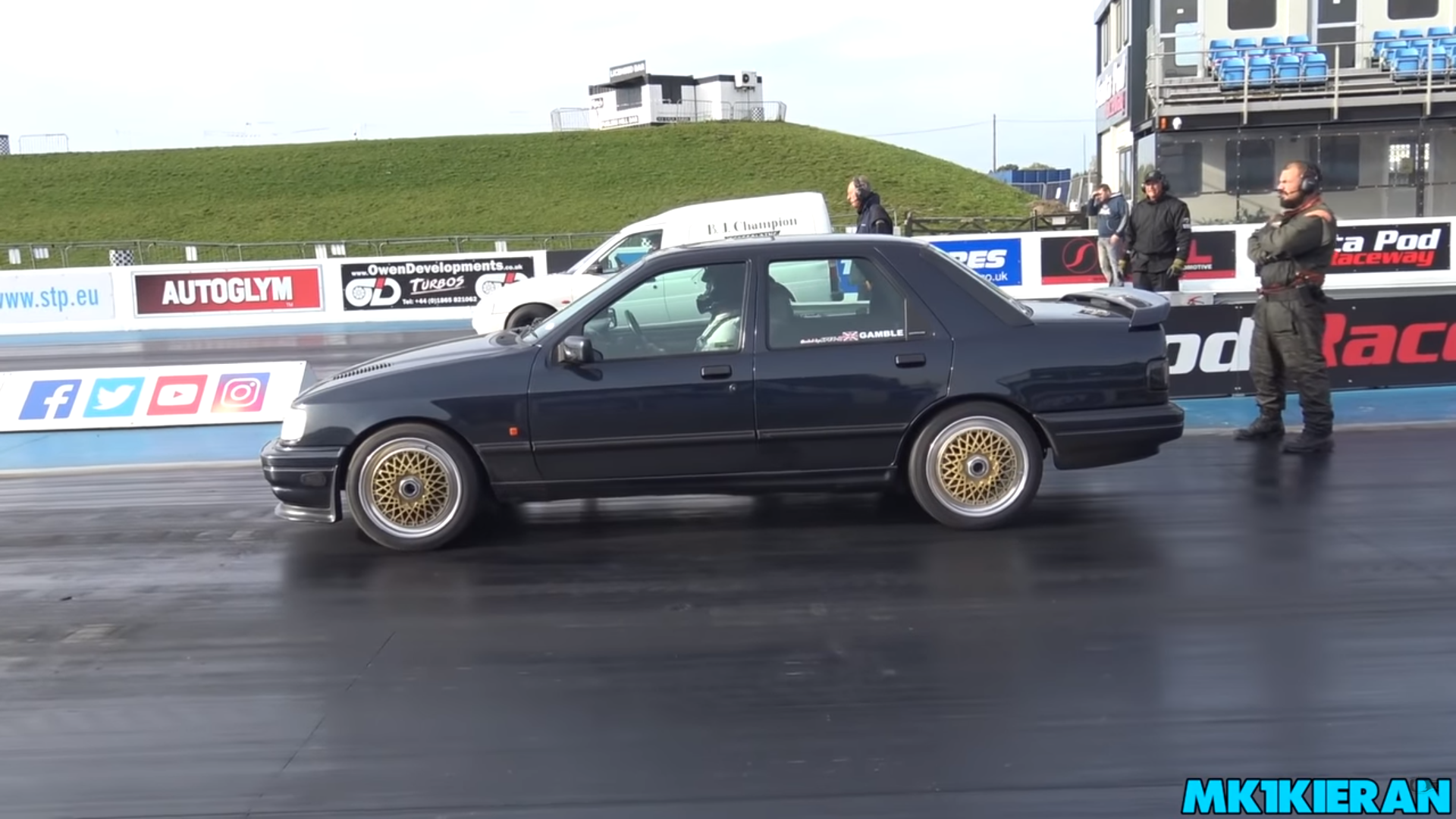 The RS500 Cosworth was fitted with a 2.0 liter turbocharged Coworth twin cam inline four. That engine was good for over 200 horsepower, but could very easily be tuned for more.
How easily, you ask? This YouTube video by Mk1Kieran shows a later RS500 Cosworth that's alleged to have over 900 horsepower. In the video, we see it racing at Santa Pod Raceway, putting down gradually faster and faster times until it's deep into the 10s.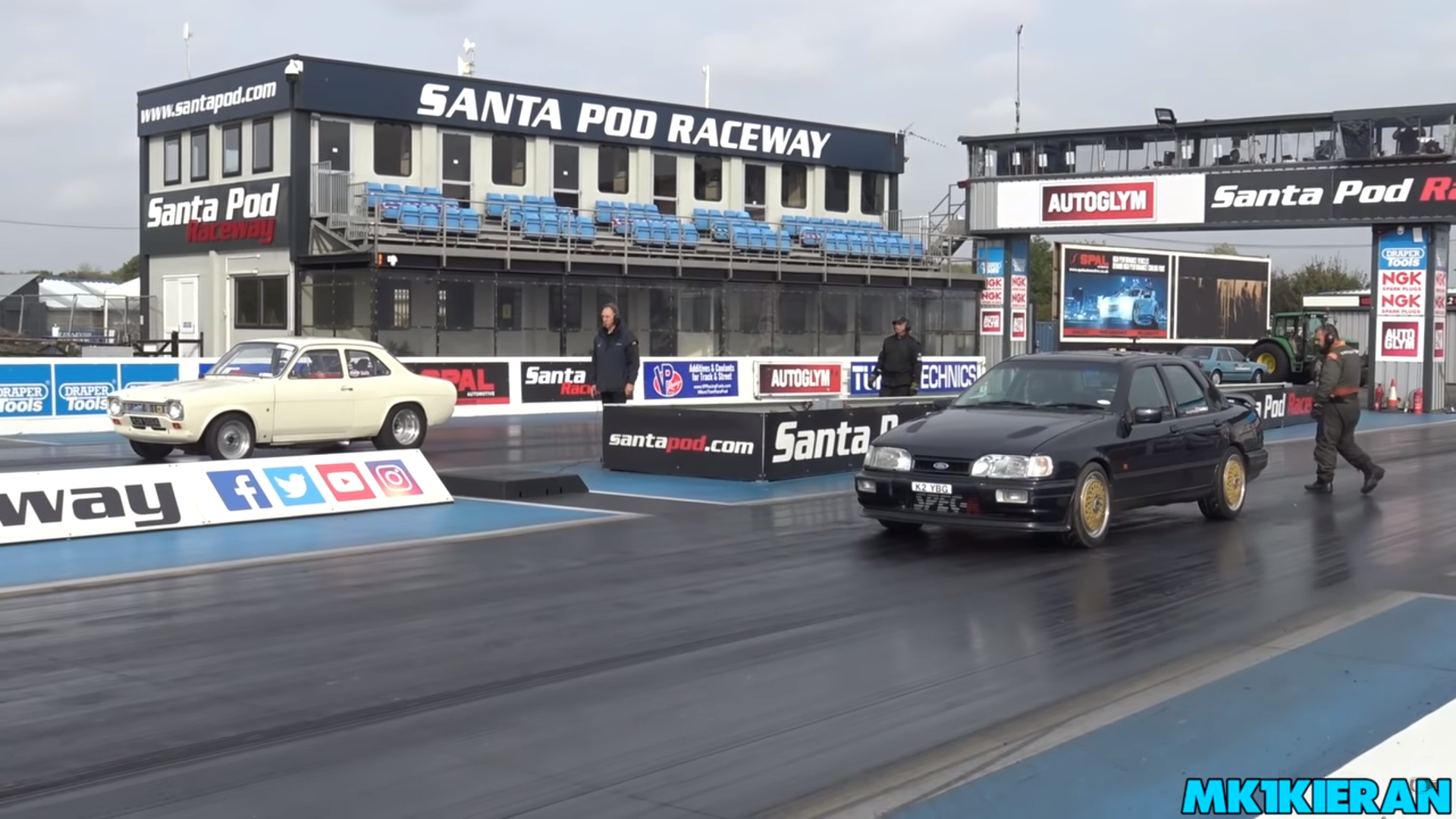 That's pretty impressive for a 30 year old family car, but the Sierra RS500 Cosworth isn't just any family car. This is a potent, race-bred machine that just happens to be built on a practical platform.
This car is one of the facelift sedans, dubbed Sierra Sapphire, that we never got in the US. It's a real shame, although we do tend to usually like hatchbacks better.
The Sierra's styling may seem dated now, but when it was released in 1982, it was a sensation. The Sierra's styling was quite unusual then, especially considering that it replaced the boxy Ford Cortina, and at the time, no true sedan was offered.
The styling may not have been immediately popular, but Ford's mastery of aerodynamics was the real star of the show. The Sierra has an incredibly low coefficient of drag, which helped it to be more fuel efficient – and faster.
By the time this facelift rolled around, the world had gotten used to the Sierra's new normal. Now we find ourselves wishing that the facelift had made its way to the US – especially the Cosworth version. At least we can watch videos like these and dream.