Can you guess what model year it's supposed to look like?
---
When you troll the internet for weird cars every day, sometimes you hit paydirt. And when we say "weird" we don't mean it necessarily in a negative sense like how some people do. With that preface, we present to you this 2002 Chevrolet Camaro Z/28 convertible modified to look more like a 1969 Chevrolet Camaro.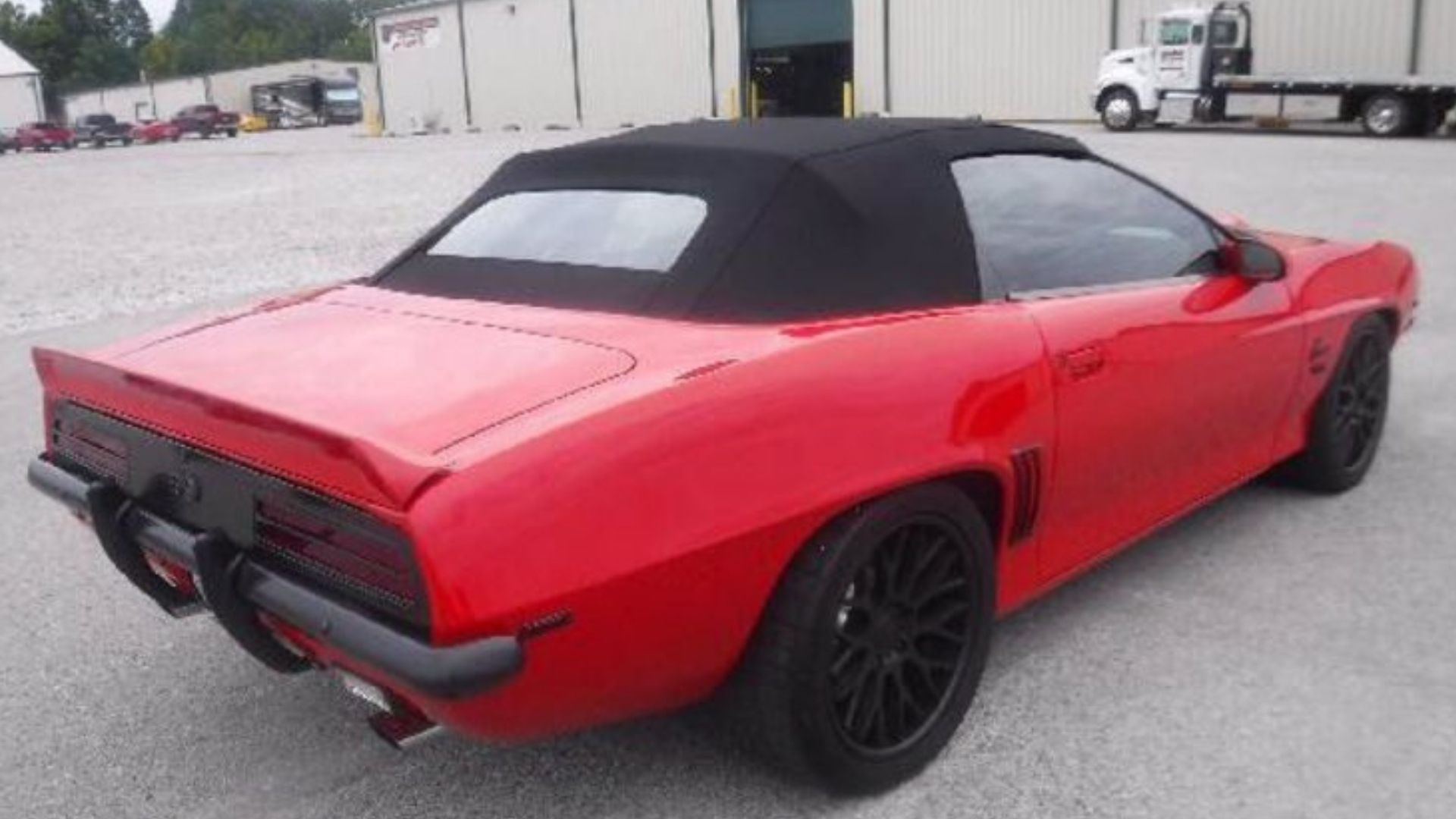 As you can see from the photos, this muscle car is wearing a body kit that transforms the hood, nose, rear fascia, as well as adds some touch-ups to the sides. There are even functional hide-away lights, if you care. Everything has been fabricated by hand, according to the ad, so you're probably not going to see another like this. Not everyone likes the look of the fourth-gen Camaros, so is this any better?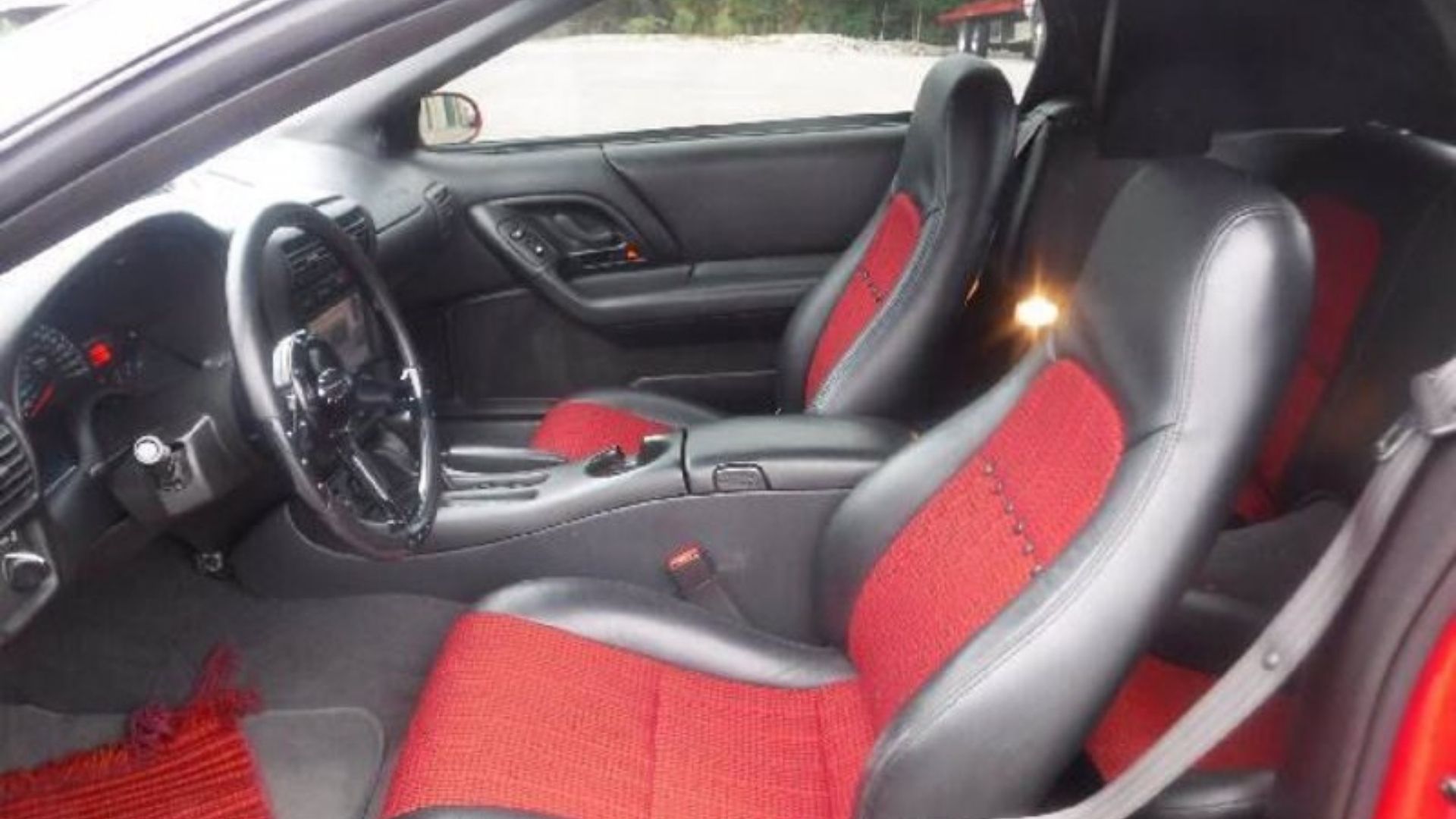 For good measure, the interior features red and black houndstooth seat inserts, an aftermarket steering wheel, and an aftermarket touchscreen sound system.
The first question someone might have is why not just buy a 1969 Chevrolet Camaro? It's a legitimate thing to ask, but if you start shopping for any clean examples you'll quickly see why. With just 4,360 miles on the clock, this 2002 is listed for $49,500. That's not exactly cheap, however it's within the financial reach of far more people than a '69.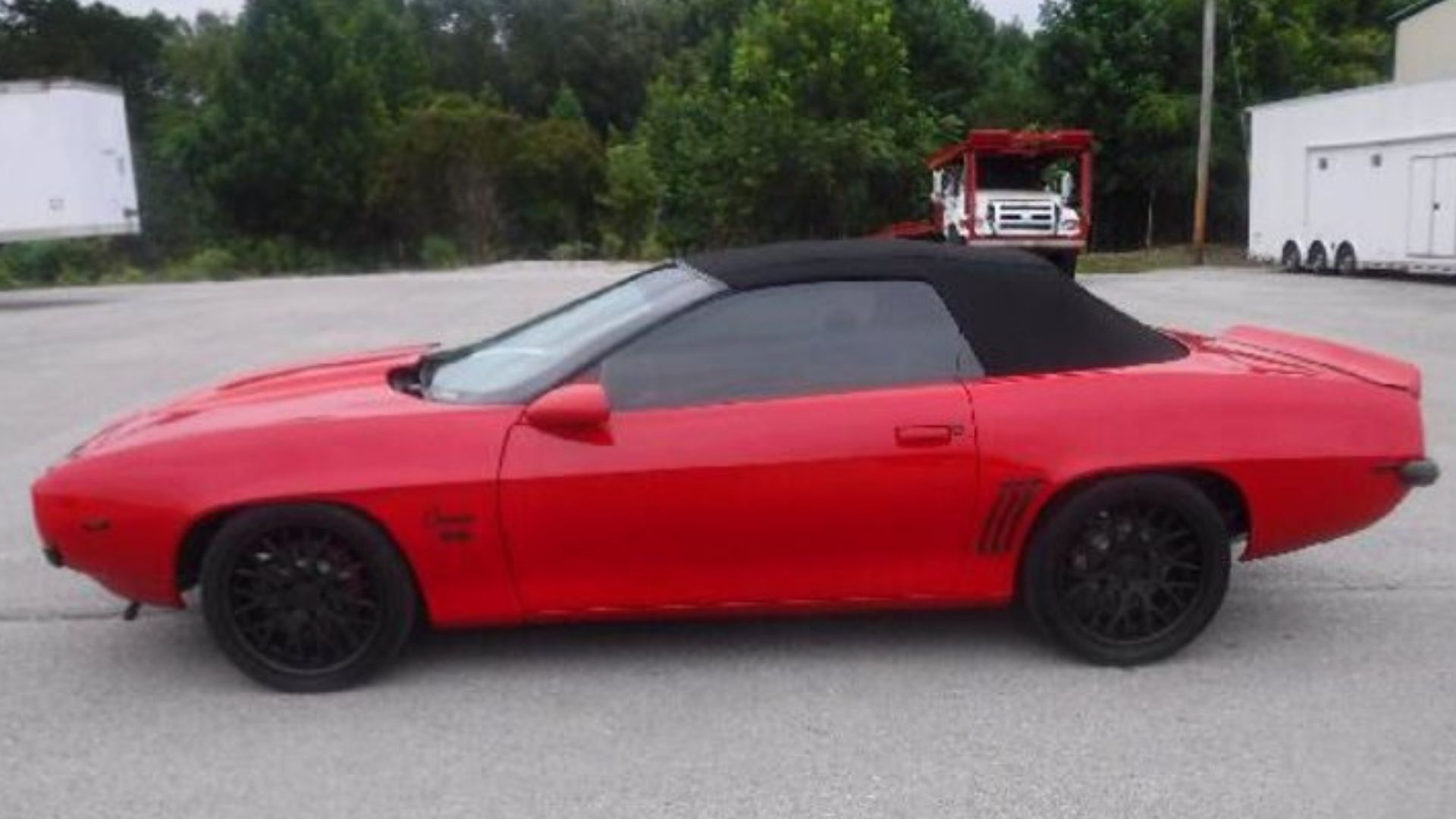 While it might not be as hot as the current crop of Camaros, this fourth-gen does come with the 5.7-liter LS1 V8. In other words, it moves well enough. However, it comes with an automatic transmission instead of manual, which honestly we think is a huge plus on these muscle cars.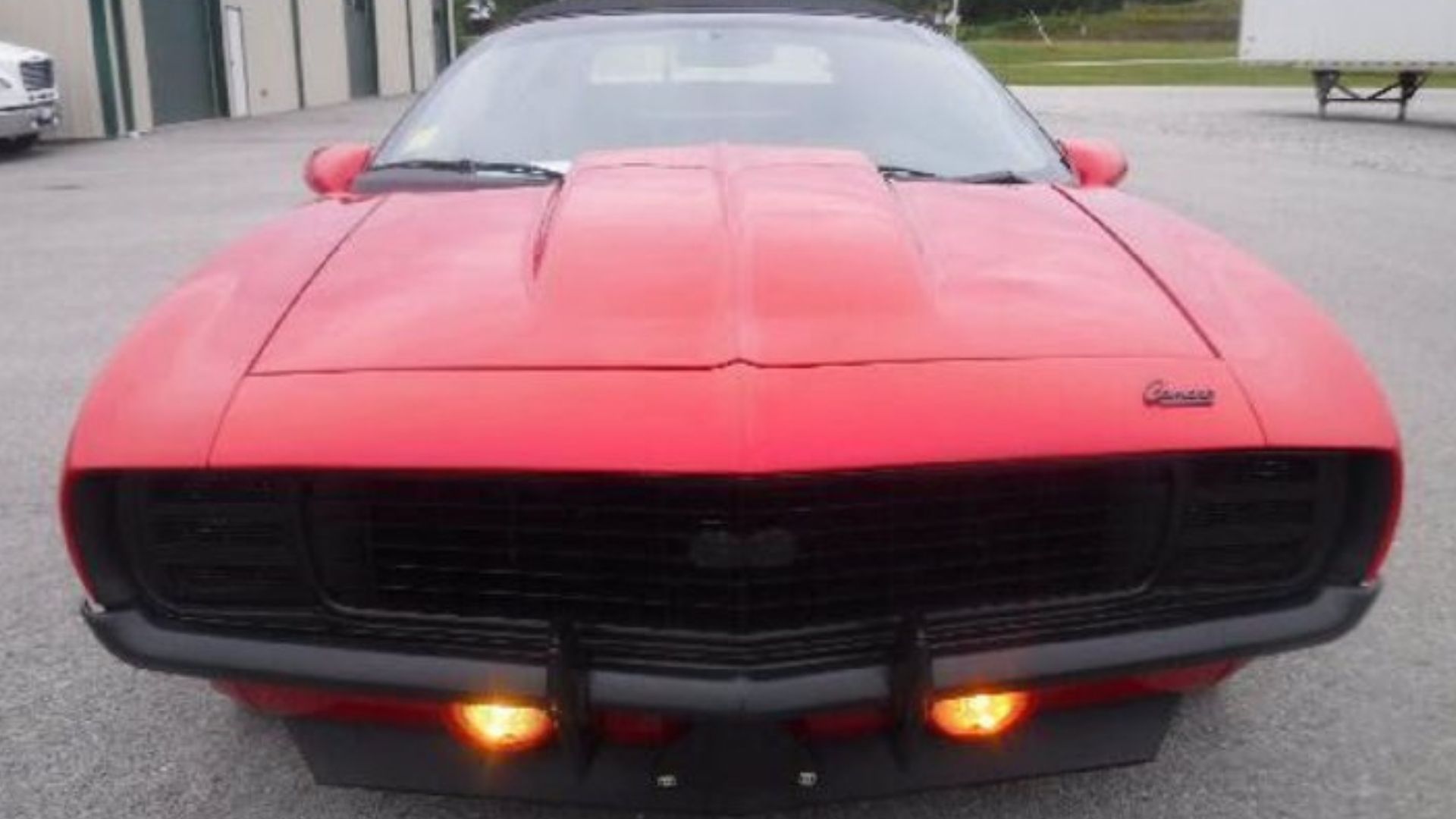 We've seen these modern muscle cars and other vehicles modified to look like vintage models plenty of times. Some look goodand some look more like a candy bar that's been left in the sun. Being honest, this one is somewhere in the middle. It's not completely horrific, but we're not saying it's great, either. Some might find it attractive enough to drop the sizable sum the seller is asking, but we're sure many are going to just laugh at the possibility anyone would.
Check out the car listing for yourself here.