It's time to drop that top.
---
There's not shortage of people who go wild over classic Ford Fairlanes. It's understandable why, because the cars have a stylish grace from a time when America was riding high on optimism. To cruise in such a car is to almost capture that spirit. Even better, you can experience that in a convertible with the Fairlane Sunliner.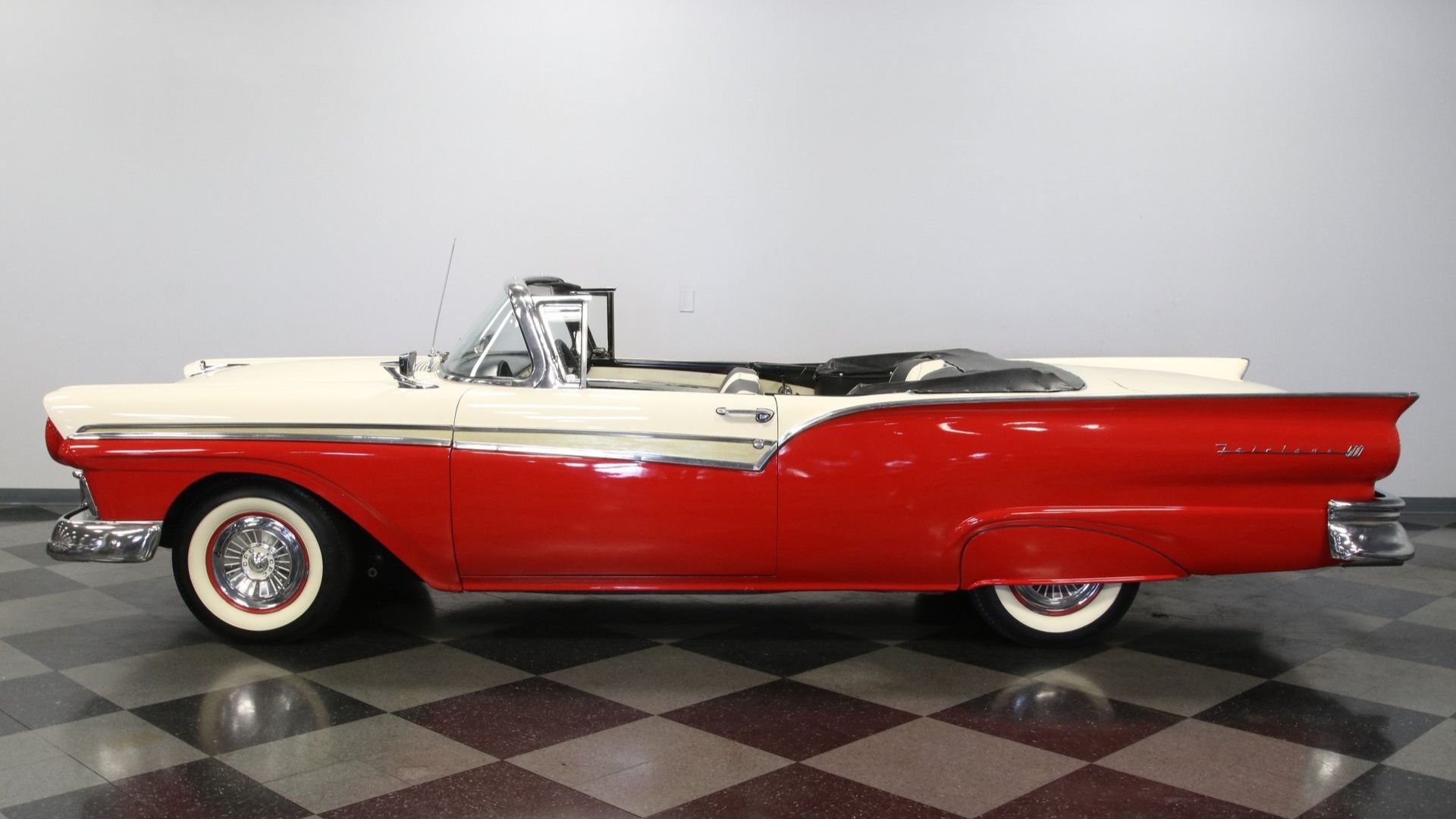 There's more power under the hood with this open-top cruiser. The 292ci Thunderbird V8 has a dual-quad carbs so you can hit the open road and feel that breeze. Just don't be surprised when people fight over a chance to come along for the ride.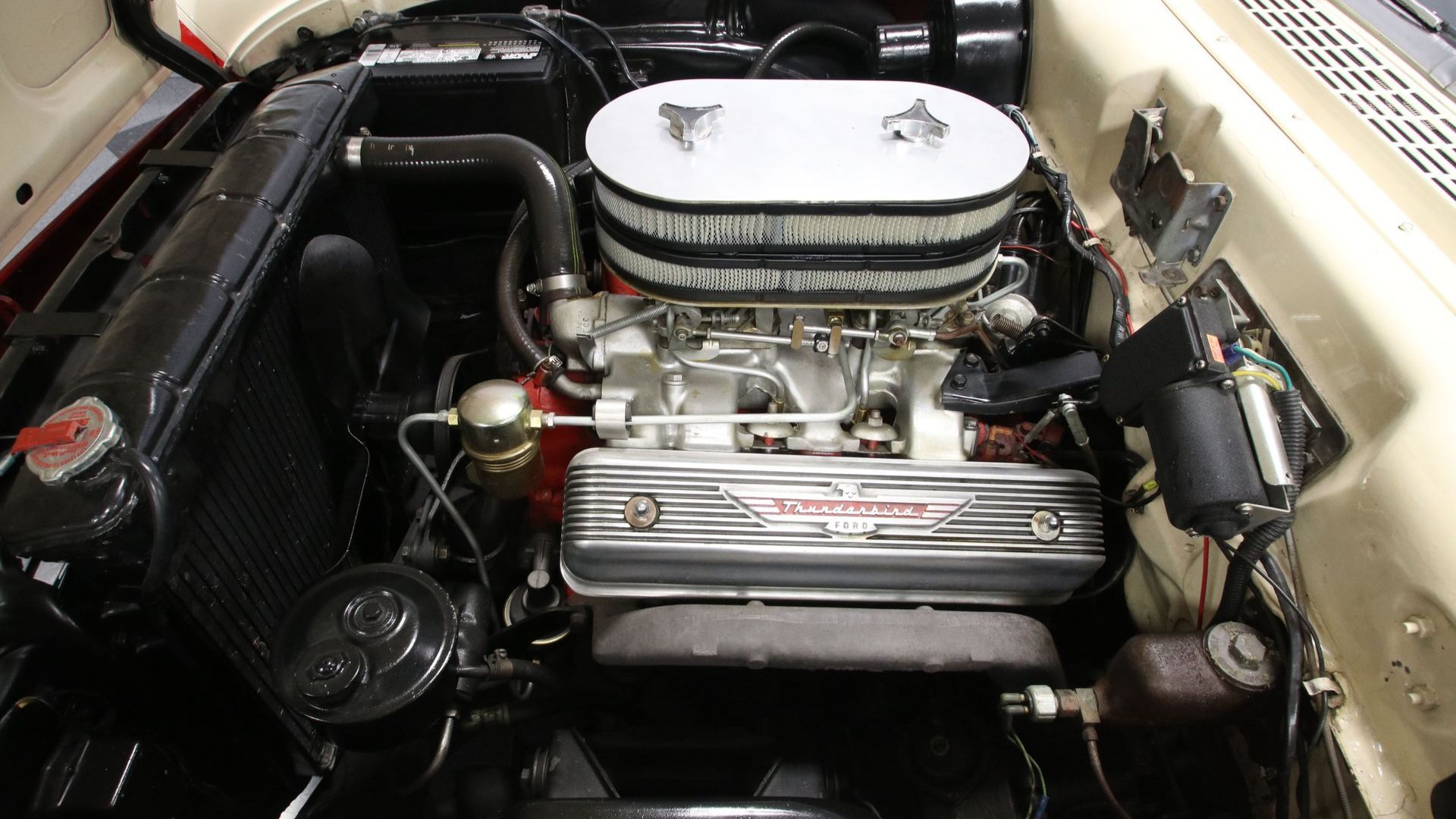 Styling is supreme in this '57 with a front end that has more chrome than you see on many entire cars and headlights which look as if Ford frenched them in right on the assembly line. Swooping lines just draw your eyes from nose down those expansive sides to the perfect tailfins until you're staring at those distinct round taillights. Finished in a dramatic white and red two-tone on the outside with correct whitewall tires, there's no blending into the crowd with this car.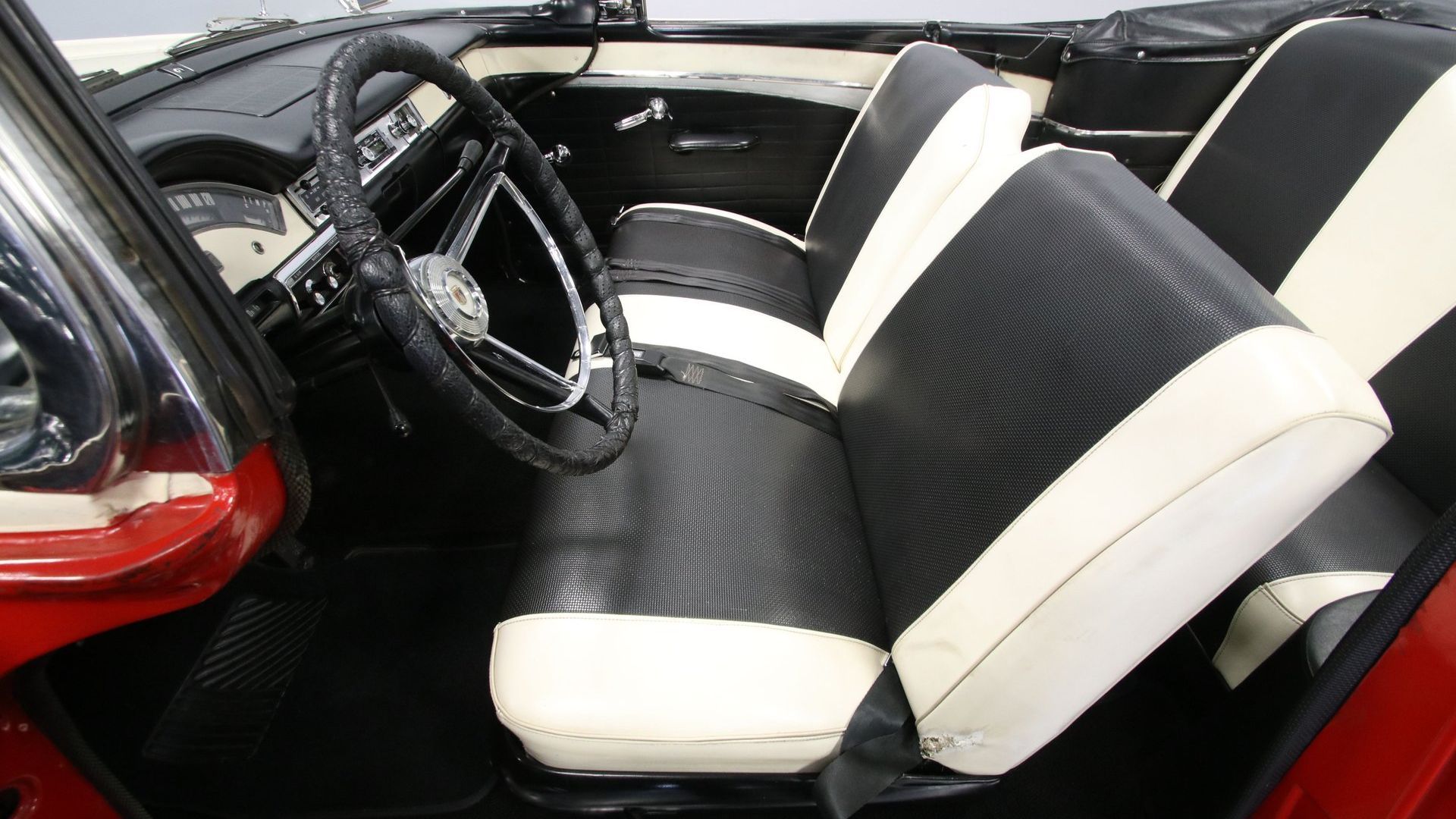 The two-tone black and white interior with vinyl seats is just as stylish. A flip of a switch activates the black top, ready to protect against the elements as needed. You'll note the controls, steering wheel, and instruments are all factory originals. There's even the OE clock in the dash. However, that vintage-looking AM/FM radio is actually a modern unit so you can listen to tunes your way.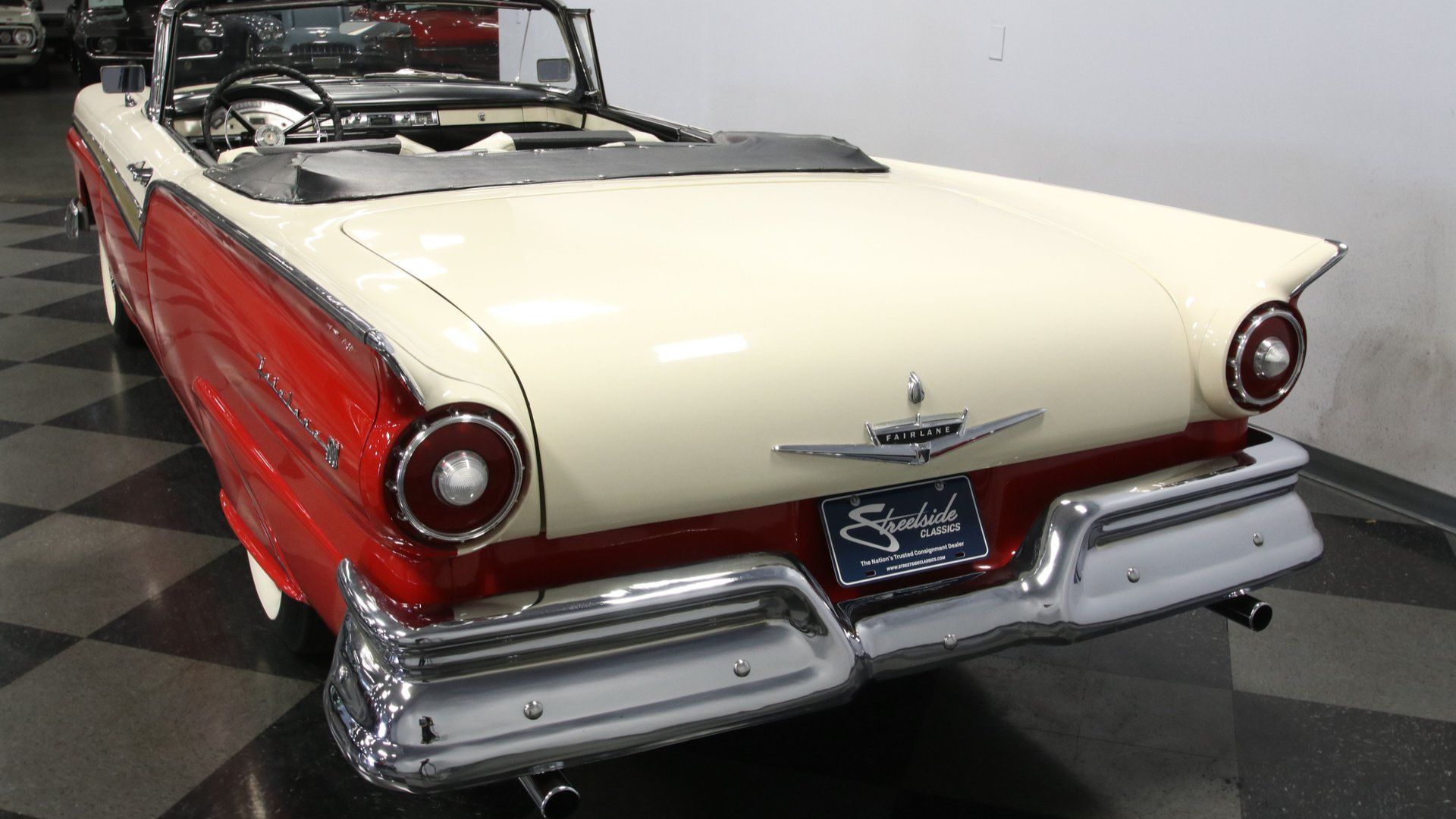 As a true comfort cruiser, this 1957 Ford Fairlane Sunliner comes with a smooth automatic transmission. There's also power steering, because trying to pilot this long ride without assistance would be more than a workout.
If you want to know more about this beautiful classic Ford, get in contact with Streetside Classics.